"The buyer journey is nothing more than a series of questions that must be answered." Michael Brenner
If this is true, then a content marketer is the one who must answer those questions. But not only that.
A content marketer should also embrace the company's vision and plan the content. After creating valuable content, they should track its performance. Content marketers should engage the audience and foster a sense of community.
So, asking the right performance review questions to analyze such a person's job isn't an easy task. You need to keep many areas of their activity in mind to create a comprehensive and honest review.
This guide goes through eight areas of a content marketer's job. You'll find examples of review questions for each category. Let's dive right in!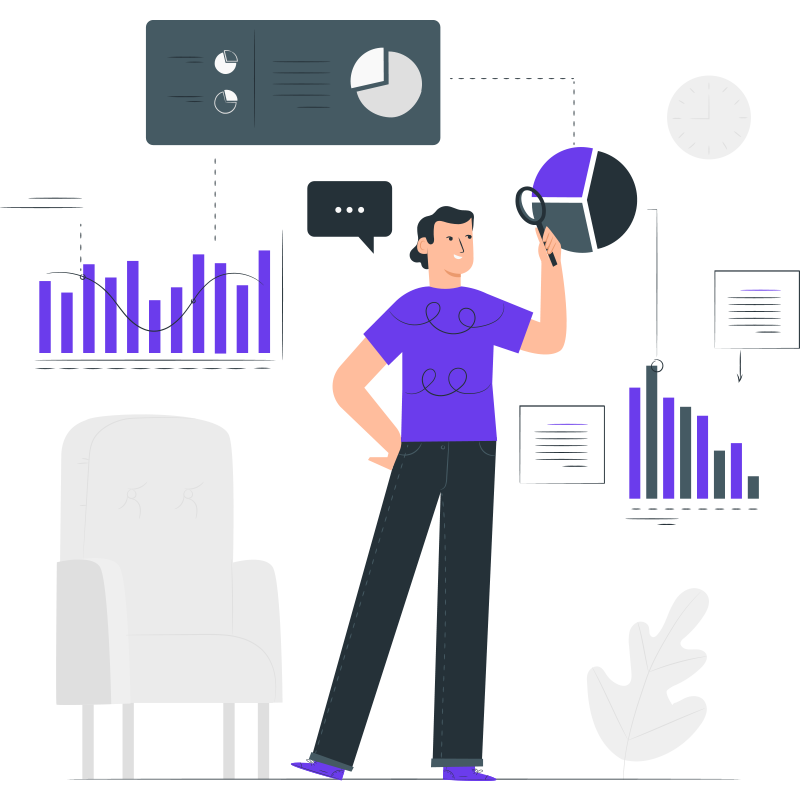 Get long-term ROI.
We help you grow through expertise, strategy, and the best content on the web.
How to conduct a performance review: Best practices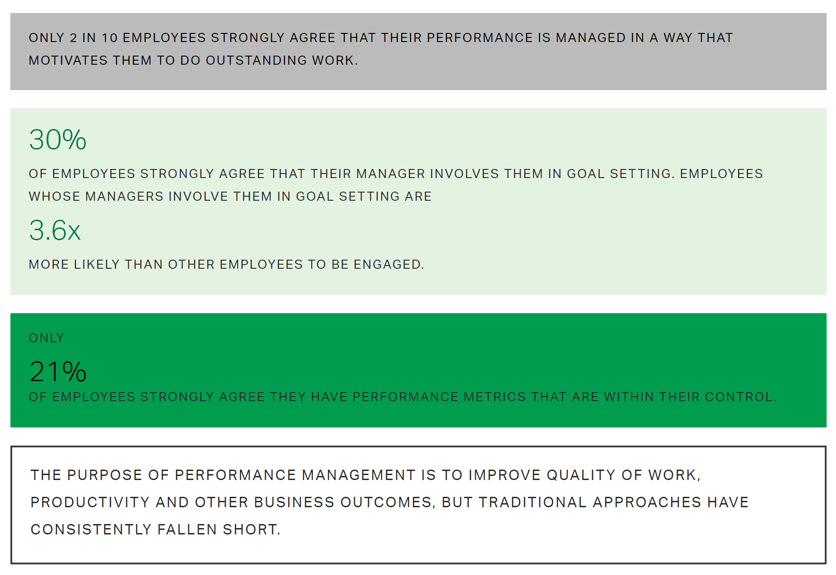 One in five employees says their company's performance management systems are motivating. They don't see them as an opportunity to gain valuable feedback. Instead, they think performance appraisals are discouraging and biased.
That's why it's good to know performance review best practices:
Convey your positive intent. The performance review aims to increase the employee's effectiveness. So, remember to start with positive feedback and recognize the employee's achievements. Highlight their accomplishments and contributions to reaching the company's goals.
Be specific and descriptive. Avoid general statements. Instead, illustrate your feedback with examples when discussing the employee's strengths and weaknesses. For example, saying, "The article you provided was bad," might only make them more defensive. Instead, you should say, "Your article was missing specific examples and reference links."
Discuss development opportunities. Talk about employee development areas they can work on. Establish SMART (Specific, Measurable, Achievable, Relevant, and Time-bound) goals for the future. Make sure they align with both the employee's aspirations and the organizational goals. Mention training and skill-building possibilities.
Ask the employee to respond. Effective reviews allow information to flow in both directions. Listen to what the employee says and allow them to share their perspective, concerns, and ideas. Ask clarifying questions and confirm their feelings and experiences.
Create an action plan. To complete the review, discuss the next steps both parties will take to achieve goals. Specify deadlines and responsibilities for each action item.
Schedule regular follow-ups. Track the employee's progress regularly and provide support as needed. Offer constant guidance and resources to help employees improve performance and meet goals.
Automate the performance review cycle. Use technology to streamline the performance review process. Performance appraisal software provides ready-to-use templates and a list of various questions. With it, you get insightful AI-generated reports for your employees without manual follow-ups. This tool makes the review process easier. It improves efficiency and accuracy, helping you stay on schedule with review cycles. One example of such powerful feedback software is Effy AI.
72 performance review questions for content marketers by categories
Here's a list of performance review questions to assess a content marketer's work. They'll help you identify their strengths and weaknesses and set professional goals.
Content quality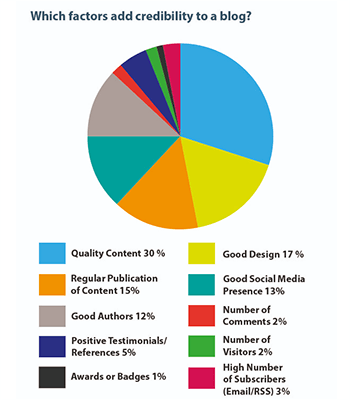 (Image Source: Startup Bonsai)
Quality content helps attract and engage potential customers, establishes authority, and builds trust. That's why you should prepare a list of good questions on content quality. Here are some examples for your employee performance review:
Is the content the content marketer provides well-written and free of grammatical errors?
Does the content they create cover the topic in detail? Does it include relevant data and sources?
Does the content marketer create stories that help an audience trust your brand? How skillful are they in doing so?
Do they make sure their content aligns with the brand's voice and messaging?
Does their content answer the audience's questions and provide value while doing that?
What strategies do they use to balance SEO goals and content quality?
Can they give examples of particularly creative or innovative content they created?
How much editing does their content need? How successful are they in making the necessary adjustments?
Is the content they produce logical and without fluff?
Research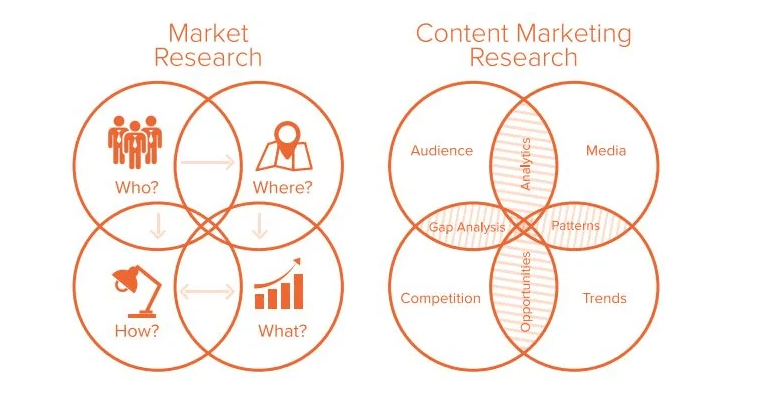 A good content marketer must have strong research skills. They help create content that resonates and turns readers into customers.
Here are some great performance review questions for a content marketer's research skills:
How detailed is the content marketer's research process? Do they make sure their content is accurate and up-to-date?
How well do they understand the target audience and their needs?
Do they verify the information before including it in their content?
Does the content marketer make sure their research is ethical? Does it follow relevant laws and regulations?
How well do they balance the need for delivering content on time while staying accurate?
Does the content marketer keep track of industry trends and changes in the market?
Does their research lead to relevant and valuable insights? Can they provide examples of such content?
Do they use relevant data and expert insights to support the claims in their content?
How effective is their competitor's research?
Creativity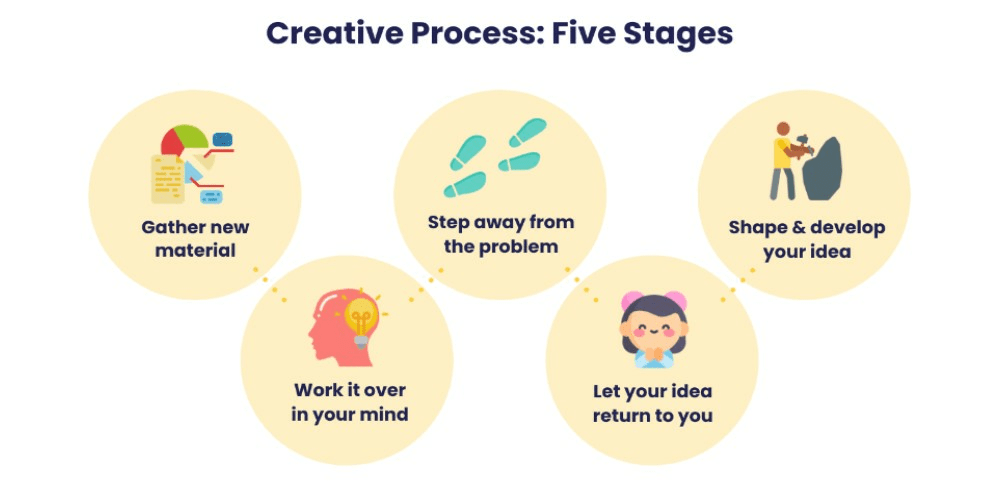 (Image Source: Custom-writing)
The internet is full of bland, tasteless content. Content marketers must deliver captivating content to make the brand stand out. So, you should assess their ability to create engaging, unique, and memorable content.
Here are the best performance review questions to ask about their creative side:
Can the content marketer propose unique and innovative content ideas?
Can they show examples of engaging content they have created in the past few months?
Do they use creative elements to boost audience engagement? Do they result in positive interactions with the content?
Can they introduce creative elements or formats that bring positive results?
How well does the content marketer understand the brand's values? How do they incorporate it into their creative work?
Can they present technical topics in an easy-to-understand and creative way?
How do they collaborate with other team members to bring their creative ideas to life?
How well do they balance creativity with adhering to the brand's style and voice?
How well do they use storytelling to hook the reader and make the article more engaging?
Communication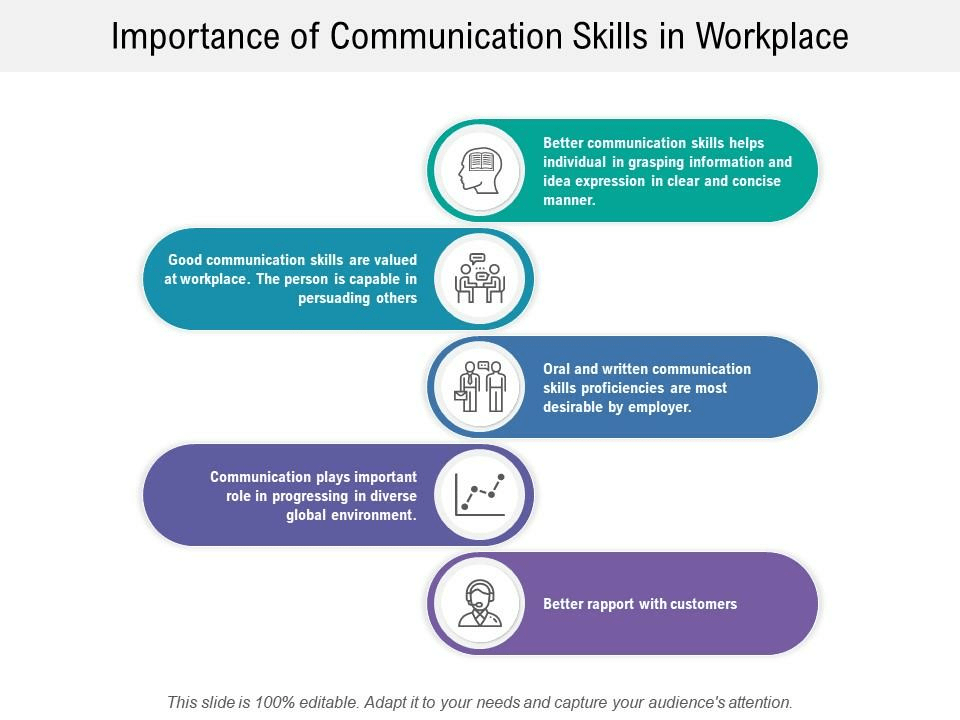 Content marketing involves working with various teams, including writers, designers, and developers. Effective communication skills help make sure everyone is on the same page. They are essential for understanding the target audience's needs, interests, and pain points.
Here are some employee review questions for communication skills:
Does the content marketer show strong written communication skills through their content?
How well does the content marketer communicate complex ideas? Can they communicate technical information to a non-technical audience?
Can they tailor their communication to different channels and platforms?
How well do they communicate with other departments, such as design, SEO, or social media? Can they execute content strategies working with other teams?
Can they share examples of positive interactions with their audience? What about improved brand perception and engagement metrics?
How does the content marketer respond to constructive criticism? Do they use it to enhance their work?
Can they provide examples of successful client communication that resulted in customer satisfaction?
How well do they communicate with subject matter experts?
Do they provide regular updates and keep in touch with the clients?
Strategic thinking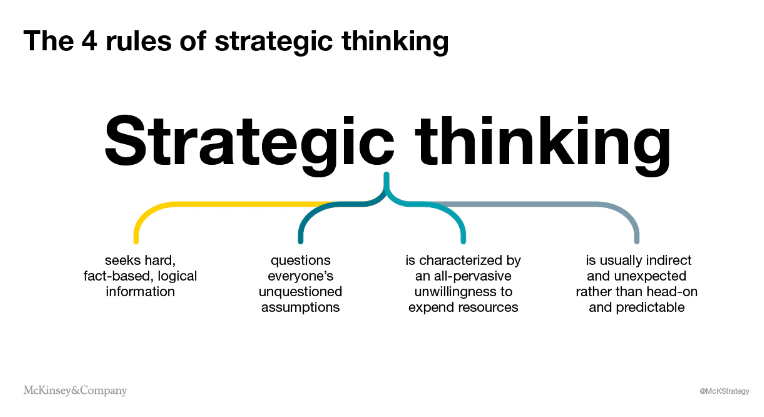 A part of a content marketer's job is to be aware of new trends, technologies, and channels. Content marketers should use strategic thinking to plan their efforts and stay competitive. They should also be able to distribute resources to get the most out of their budget and team.
Consider these questions before a performance review conversation with a content marketer:
How do they organize their content efforts, and how do they decide which topics to focus on?
Can they provide examples of their content contributing to achieving the company's goals?
What tools or methodologies do they use for competitive intelligence?
How do they adapt content strategies based on audience feedback and behavior?
Can they map content to different stages of the customer journey or sales funnel?
Do they create and maintain a content calendar that supports long-term strategic goals?
How do they ensure their content efforts support the company's mission and vision?
Can they identify emerging trends and incorporate them into their content strategies?
How well do they use keyword research to inform their content strategy?
Project management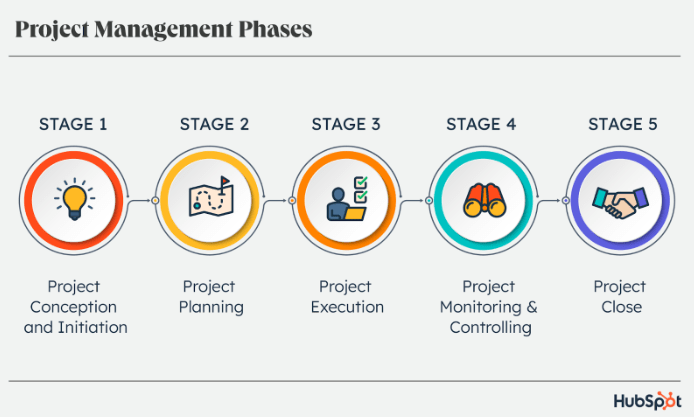 Planning and organizing work, collaborating with various teams, and meeting deadlines…
All this requires good project management skills. So, consider these questions when giving feedback on content marketers' project management abilities:
How well do they plan and organize content projects to ensure they are on time and within scope?
Do they meet project deadlines for content creation, publication, and distribution?
How well do they handle delays or obstacles that impact project timelines?
Can they show examples of content project plans that led to successful outcomes?
How well do they address communication gaps or bottlenecks in content workflows?
Can they adapt to unexpected challenges during content project execution?
How do they ensure the content meets quality standards before publication?
How proficient are they in using project management tools?
How well do they provide feedback on others' work?
Content performance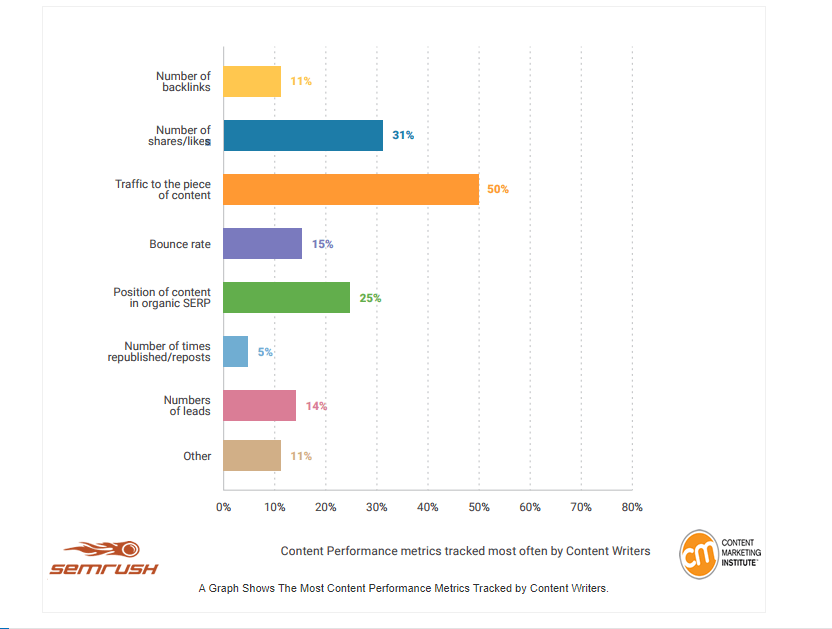 (Image Source: DigitalMarketingCommunity)
Content marketers need to track if the content they produce performs well. They should be able to determine what is working and what is not and adjust their strategies and tactics.
Here are some employee evaluation questions for content marketers' content performance:
Does the content marketer have a good understanding of SEO?
How well do they adapt content to align with SEO best practices and emerging search trends?
Can they provide examples of content that performed well in search engine results?
How well do they measure and improve audience engagement with their content?
How well do they nurture a sense of community among their audience?
Has the content contributed to the company's website traffic and conversion rates?
What strategies do they use to update older content? How do they make sure it remains relevant and effective?
How well does the content marketer conduct A/B testing to improve performance?
Do they have methods for improving bounce rates?
Analytics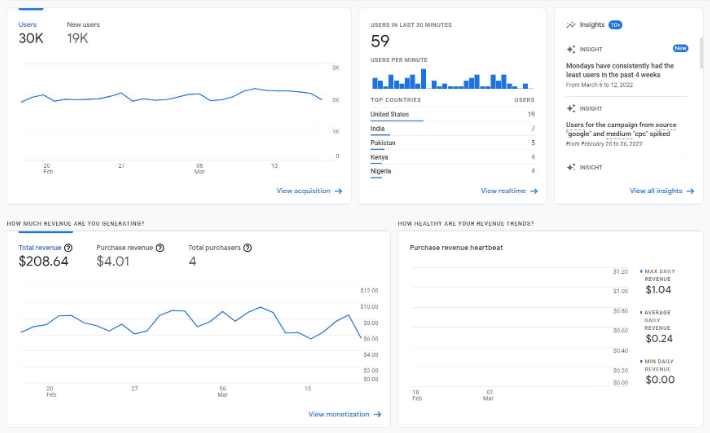 To make sure that content marketers do their job well, analyze their analytics abilities. They should be able to measure the ROI of their content marketing efforts. Also, content marketers should make informed decisions about their campaigns. This ability ensures that they focus on the most effective tactics.
Here are questions to help you assess your employees' content marketing analytics skills:
What tools and platforms does the content marketer use to analyze content performance?
Are they proficient in using these tools to extract actionable insights?
How well do they analyze and optimize content to enhance its impact on conversion rates?
Can they share insights or data on the performance of specific pieces of content in terms of engagement metrics (likes, shares, mentions, etc.)?
What indicators do they use to measure the success of their content marketing?
Can the content marketer present the analytics results in an easy-to-understand way?
Can they share examples of content performance reports that inform decision-making?
Can they adapt their analytics approach to different types of campaign objectives?
How do they stay updated on the latest trends in content analytics?
Conclusion
Pick and answer some of the performance review questions from this comprehensive list. That should provide enough valuable insights for performance conversations with your content marketers. You can use it for 360-degree ratings, peer evaluations, or annual performance reviews.
A systematic performance evaluation can help your content marketers identify areas of improvement. These can help optimize their content production processes and encourage their professional growth.
A systematic approach doesn't mean you must devote plenty of time and effort to that. Robust employee evaluation software can help you streamline the process and save time. It can reduce manual tasks, provide data visualization, and generate comprehensive performance reports.