You and I know that it can be a little difficult to be a visible business and be at the top of your business industry. I fear a little when businesses are not able to manage it. As far as I have seen, it requires patience, sweat, and blood. So, are you ready to give it to your business? Well, you have to start from somewhere to take it to the top. The business industry is huge, and there are many businesses to talk about. For now, let's keep our focus on mobile app development companies.
I believe when app development companies look to increase their visibility; they need to put that target audience first. We all know how the target audience matters to any business. If we look at the stats of mobile apps, it is going to grow and generate $935 million in revenue by 2025. These stats show the importance of mobile apps and how healthy it is for businesses.
There are thousands of mobile app development companies. 60% of the mobile app development companies have a marketing strategy. Now, how are you going to stand out among them? This is where you need to start with a digital marketing strategy for amazing results and reach your target audience.
Whether you offer ReactJS development services or build engaging cross-platform and native apps for iOS and Android using C++, a well-thought-out strategy can help you land more sales and increase revenue.
In this blog, first, we are going to discuss some benefits of digital marketing for mobile app development companies. Later, we will focus on planning a digital marketing strategy.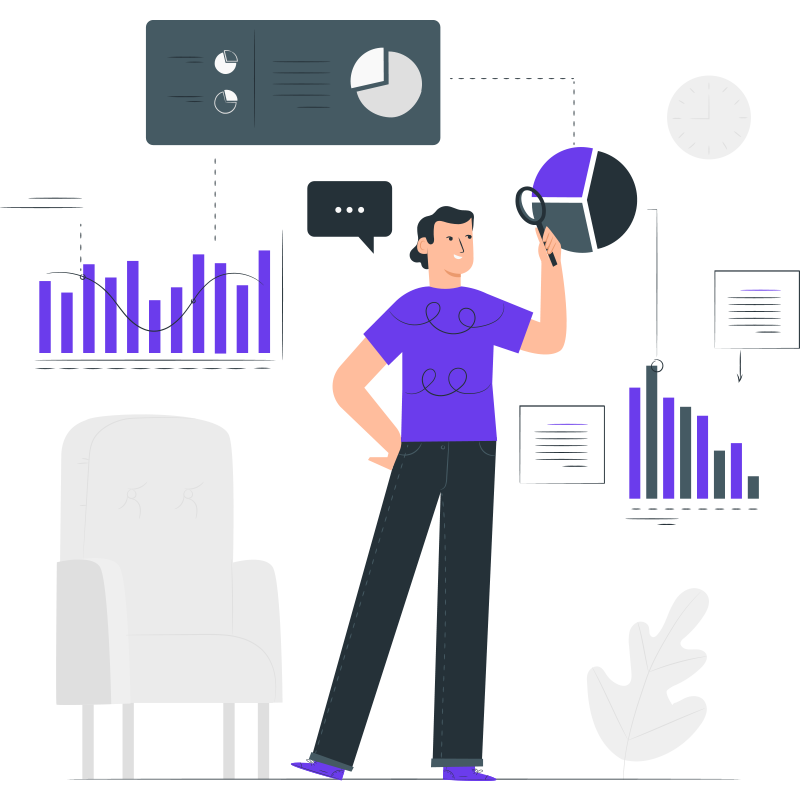 Get long-term ROI.
We help you grow through expertise, strategy, and the best content on the web.
5 Proven Benefits Of Digital Marketing For App Development Companies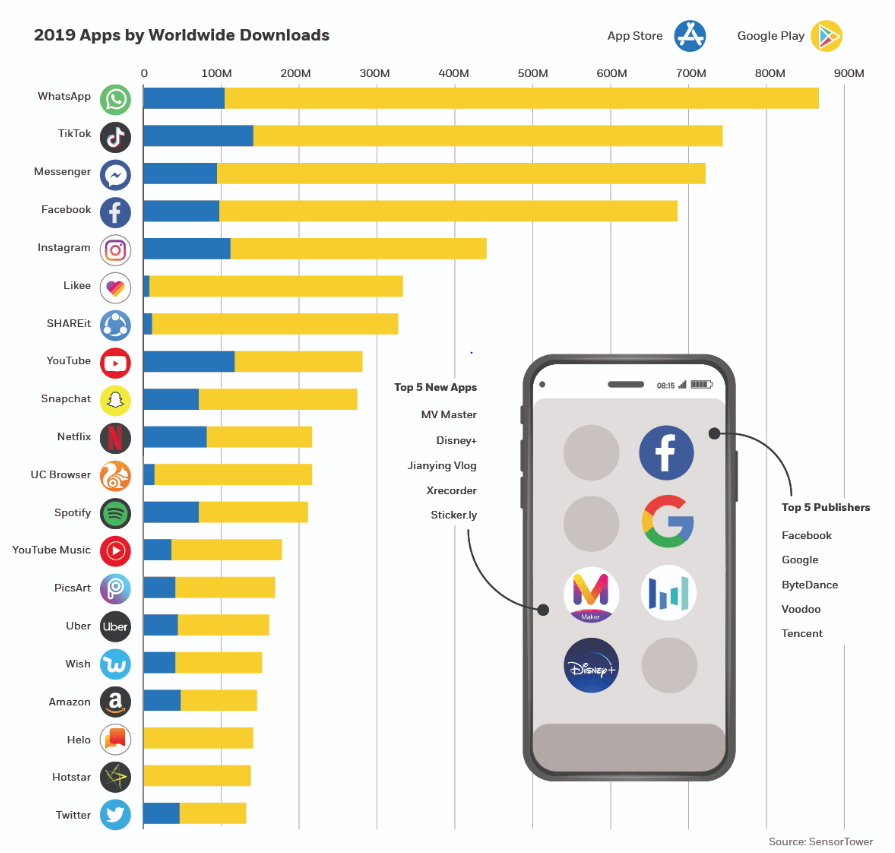 There are a number of digital marketing benefits to look at. Most of the businesses have experienced these benefits but it is not necessary you have faced them too. If you add the best strategies, you can experience them too.
Let's have a look at 5 benefits of digital marketing for a mobile app development company.
1. Wide Reach
If you are looking to expand your business and want global recognition. You need to rely on digital marketing. It can help Mobile App Development break all the geographical barriers. Added it allows you to reach people globally. Now that you have social media and have the power to target them, you are just a click away.
I believe that when everyone has smartphones in their use, it can create a difference. People will engage if a company spends its time planning a digital marketing strategy. This is one of the best opportunities to target a wider audience. As you and I know how effective social media marketing is. It also removes the geographical barriers.
2. It Is Affordable
Now with digital making, you don't have to worry about traveling. It saves you from the hassle of going here and there. Traditional marketing was a draining job but digital marketing saves the expense. If you are a new business with a limited budget, it can be cost-effective. Since it removes the financial burden, you can focus on important matters such as factors that impact the cost of app development.
I know businesses are most worried about financial and advertising burdens. Luckily, digital marketing takes off this burden. It does not cost you a lot, and you can easily manage its costs. Social media platforms offer free ways to promote your business where you can target your audience. For businesses with budget constraints, exploring cost-effective solutions like nearshore software development can be advantageous, providing quality development without the hefty price tag often associated with traditional methods.
3. It Can Be Tracked
In digital marketing app developers, it is easy to track their performance. Do you know digital marketing gives a great importance to tracking performance?
Well, they have also made it easier too. This is especially crucial when you hire iOS developers. It helps app development companies to make better decisions and work on their performance. You can easily track your performance through Facebook and Instagram by looking into the business insights.
It is very useful as it provides you with real information and you can utilize it. The tracking helps businesses to reach their goals in a better way.
4. It Is Flexible
There are many flexible uses of digital marketing. Digital marketing opens up many new opportunities for your business. Many high-quality digital marketing tools include banner ads, social media posts, and email marketing. You can use these features in the best way possible and keep track of your performance in real-time.
5. Increases Brand's Name
Digital marketing is highly interactive and connects with customers. Now you can easily find your loyal customers and take care of them. If you are interactive with your customers and take care of them it can help in increasing your brand's recognition.
We know very well that all the mobile app development companies are competing. Its due to the competition and the only way to tackle it is to use the right digital marketing strategy. You can increase brand recognition by adding competitive digital marketing strategies and tools. Come up with a plan to make a difference in the mobile app industry.
How To Plan Digital Marketing For Your App Development Company
Do you know 90% of the shopper who visited a shop-made their research online? Most shoppers spend their time online researching. It shows how online presence is important for your business. In your app development business, you need to have goals and make brand awareness. Trust me! If you are successful in this, you can improve your business and customer experience. In the USA online shopping is going to score $300 million in 2023.
1. Set A Goal
Your business goals should matter to you the most no matter what business model you are using. You should ask yourself, what are you looking to achieve? To achieve anything, you need to come up with its goals. If you are able to increase your business it can help in promoting your business. Make a set digital marketing plan, and have a clear path wherever you have to go.
2. Set Target Audience
Are you sure you know your target market? target market is an important step in planning a digital marketing strategy. If you know your target you can choose the right strategies, and choose a path to increase sales.
For mobile app development companies, it is difficult to find a target audience. You need to plan your marketing strategies toward buyers and C–suite executives. So, to fulfill that you will need to create a buyer persona, make targeted content, and make sure to have an attractive landing page. Here are some tips to take a buyer's persona.
Talk to your team
Know your customer goals
Research
3. Add SEO
So, SEO is here to stay and is going to be an important factor in digital marketing. It is still in the game with its changes. You need to learn all the new updates and make your SEO strategy accordingly. One of the effective tactics is to use on-page optimization. Find the most relevant keywords with high search volume. Keep the user's search intent in every target keyword so they can find solutions from you.
4. Add Content Marketing
Now, you need to create great content for your content marketing and boost results. Before you go into the process of content creation you need to look at some important points,
Position Of A Brand
You need to understand where your brand stands and how different it is from others.
Value Of the Content
Do an analysis of the content, how it is better, and how you can make it better.
Goals
The goals you are willing to achieve and how your content marketing is going to help you in it.
A Plan
Figure out your target audience and how are you going to reach them.
5. Involve multiple channels
I highly recommend using social media when it comes to planning digital marketing. Although social media marketing has its cons you need to find a platform where your users can go. After researching LinkedIn, it is the most relevant and efficient social platform and has the highest conversion rate. Facebook, Twitter, and YouTube are also essential tools to add to your digital marketing strategy.
6. Make A Wikipedia Page for Your App
Why would so many people choose to contribute to Wikipedia and why so many people need a Wikipedia consultant?. Wikipedia is the largest website in the world for references. Millions of people use it every single day to look for information related to different products and services. This can be a great way to promote your app and create brand awareness through Wikipedia page creation.
The Top 4 App Development Companies
If you are a mobile app development company, this list can help you learn. You can have an insight to the features these companies are using. So, let's take a look at 4 app development companies.
1. Retrocube
The first name that has made it to our list is Retrocube. It is among the top mobile application names working in app design and development. Retrocube has been a pioneer in offering services, I personally have worked with them.

2. KitelyTech
They are a one-stop solution for app development. If you want to know about masters of app development Kitelytech, is the one name to look out for. They have the talent to cater in HTML, CSS, PHP, and Java. They make their projects up to the mark, and are appreciated by their clients.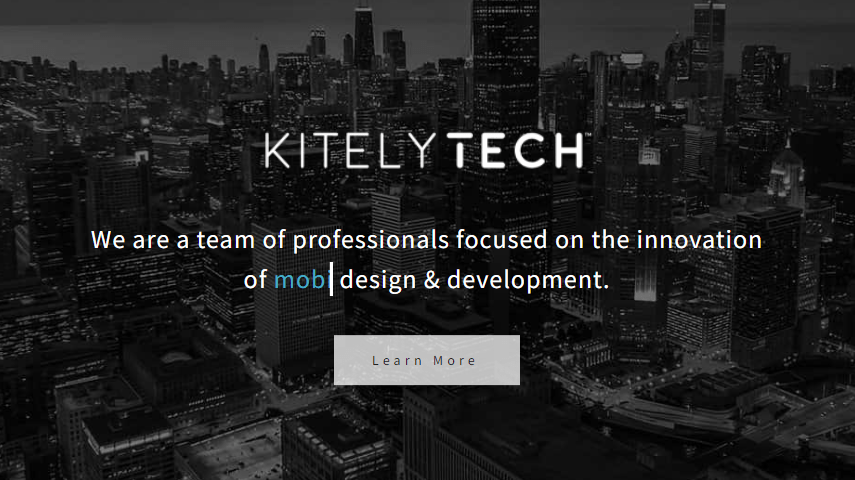 3. MVT
One of the best things about this company is that they cater to small sized businesses. They work with a talented team and are the finest in software development. They follow the best industry trends and are a highly recommended name.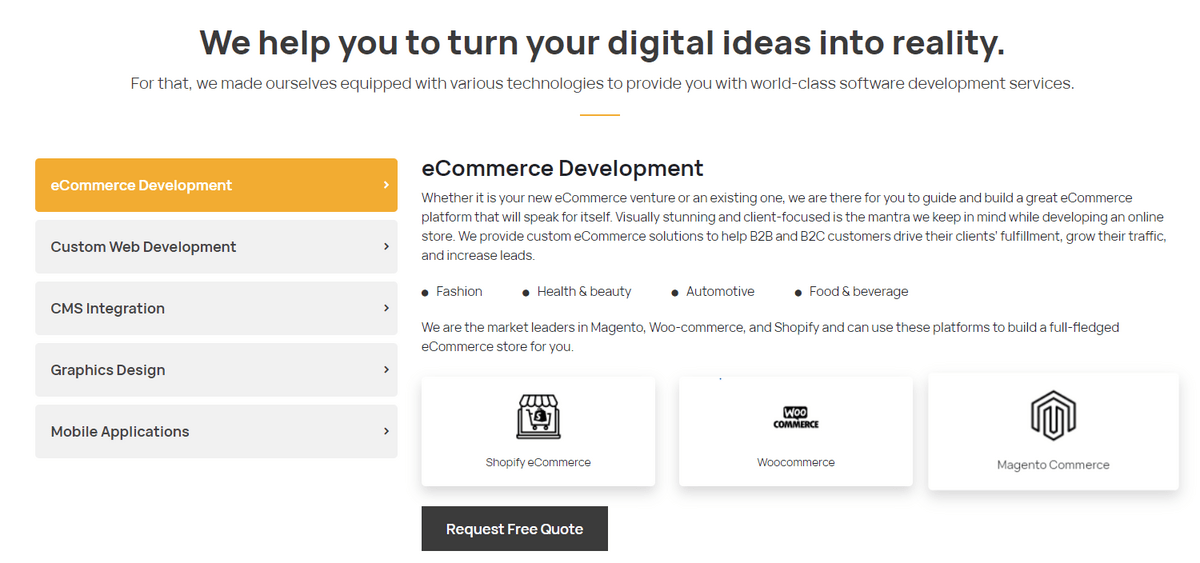 4. Elluminati Inc
Elluminati Inc has been working in this industry for over a decade and has served various industries with its scalable mobile apps. They have a highly professional team of app developers who worked for a range of industries. We have a highly effective technology stack and follow a holistic approach to development.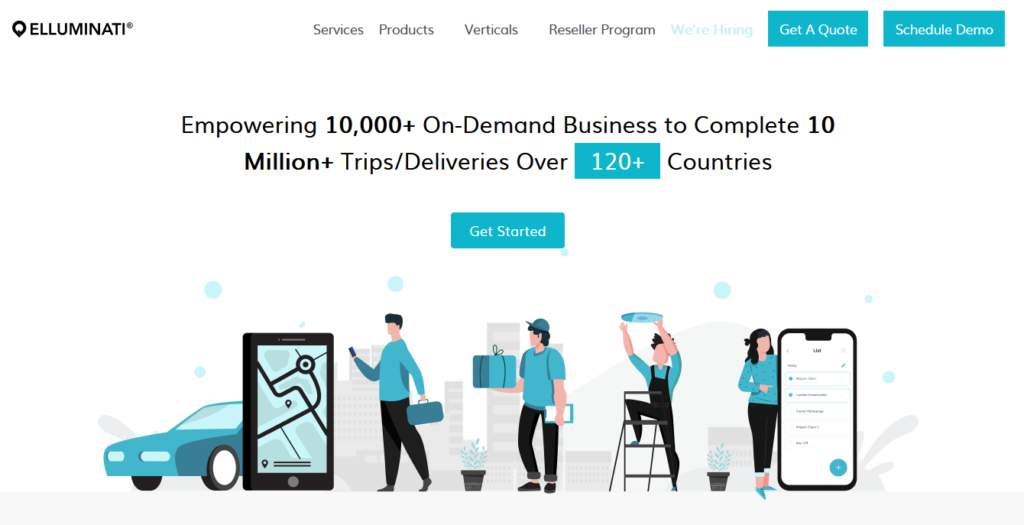 Conclusion
I know sometimes it is difficult to start with anything. But we are here to help. There are many benefits of using digital marketing for your app development business. Take your time to think about it, read the above blog, and it can help you a lot. Your app development business can only grow in your dreams without a powerful digital marketing strategy. So, let's get started and make the best out of it.