Content quality is subjective.
Some people like short, choppy sentences. Others, formal flowing prose.
So: who's right?
It often comes down to personal preference. But it shouldn't…
SERP-topping, revenue-generating content should be objective. It should all follow proven principles shown to help drive business. And you should be able to 'grade' content across this scale to determine whether the content is in fact good or bad — regardless of personal preferences.
At Codeless, we use a 42-point grading system to measure the quality of the content we produce.
And we can use that same content analysis process to help you identify where your content might be falling short.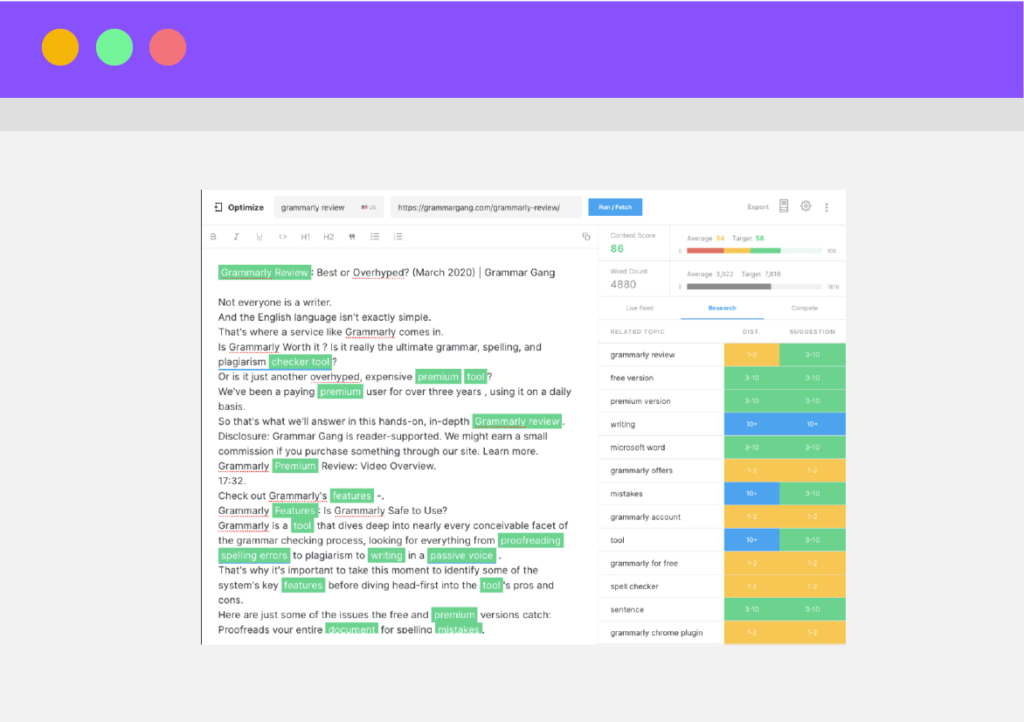 What You Get:
✅ Get over 20-pages of personalized recommendations
✅ Find out the low-hanging fruit holding your content back
❌ Zero dollars.
❌ Satisfaction guaranteed (or your money back)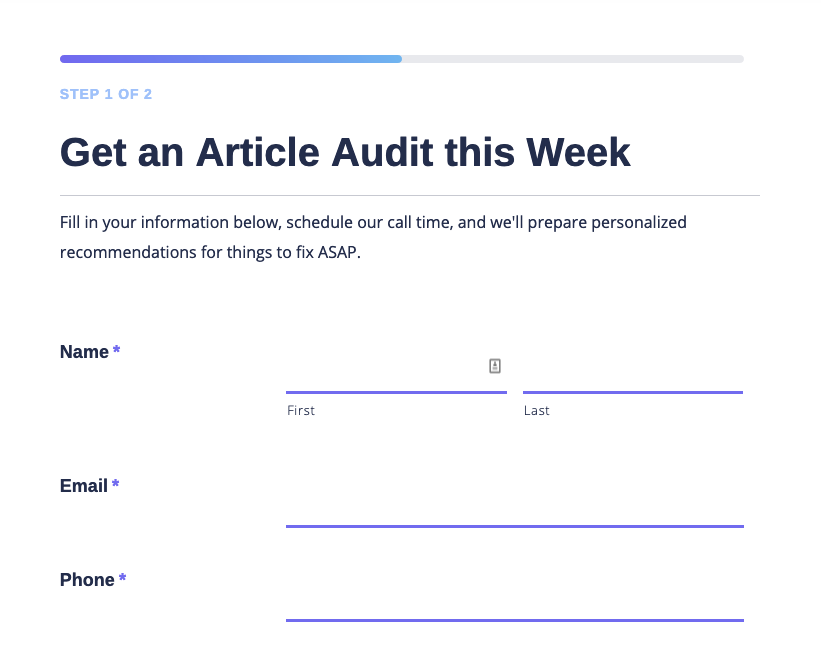 How it Works
Simple! All you have to do is provide us with some basic details below.
Step #1. Click here to start filling out our form now
Step #2. Provide us with the published article URL and keyword you're trying to target.
Step #3. Book a call so that we can go over the report details with you and answers any other questions you might have.
Step #4. Sit back, relax, and let us do the heavy lifting.