Scribens is a no-cost grammar checker that claims to correct more than 250 types of grammar, spelling, and stylistic errors. Welcome to our Scribens Review.
They also claim to correct 10X more mistakes than Microsoft Word.
Their site reads, "Scribens employs a sophisticated syntactical recognition algorithm that detects even the most subtle errors in a text."
But how good is that algorithm? Especially if it's a free grammar checker?
Let's find out if any of those claims are true…
Disclosure: These reviews are reader-supported. We might earn a small commission if you purchase something through our site. Learn more
Our Verdict
We can't recommend Scribens because it's not accurate enough. You're better off spending a few bucks on something like Grammarly (best all-around) or ProWritingAid (best budget) that will catch almost everything. While Grammarly may be on the pricey side, you can save 20% with our link. 
Grammarly
Best All-Around
$11.66
mo – before discount
PROS
86% out of 86% accuracy
16+ billion database
150k+ word limit
5 device limit
1-hour response
CONS
Only English
More expensive without our link
Scribens
Inaccurate Checker
PROS
Free
Windows, Mac, Browsers
CONS
Inaccurate checker
No plagiarism checker
No reporting options
No multilingual support
No customer service
No confirmed database
Grammarly Premium Walkthrough Video
TABLE OF CONTENTS
Scribens Pros +
1. The Interface is Simple and Straightforward
Scribens has a simple and comprehensive user interface that offers suggestions that can help writers avoid repeating the same mistakes time and time again.
Moreover, getting started with it is extremely easy.
You don't need to create an account or install any app. Just open the site, copy/paste or upload your content, and hit the red "Check" button.
As soon as you do that, it starts doing what it's known for – spot grammar and spelling mistakes.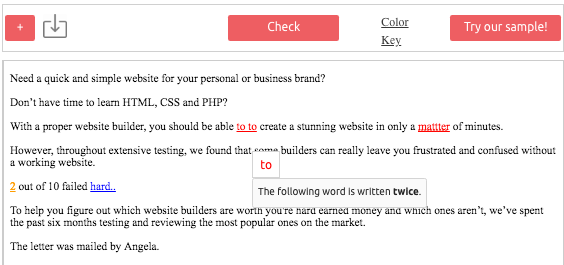 Scribens also has special APIs for Google Docs and MS Word (see 'Pro #4 below) so that you get the same benefits without leaving your writing space.
2. Helps Users Write With Clarity
While the checker doesn't blatantly state it, it can help users write with more clarity by suggesting better replacements for common words.
And in this regard, they perform much better than many of the paid grammar checkers.
Thanks to its vast dictionary, you can always find a better alternative of your current words with this free online grammar checker.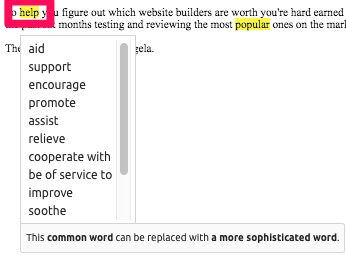 But Scribens doesn't stop here.
On the left-hand side, it breaks down your entire document based on various grammar issues like redundancy, cliches, subjectivity, run-on sentences, and more.
Click on any section and it highlights that issue on the document.
Similarly, the right-hand side displays a general statistic about your content that includes total word count, grammar errors, Flesch reading score, sentence length, word pattern, and more.
What's more?
Scribens' English grammar checker not only spots errors with subject-verb agreement, for example, but it is a virtual writing tutor can also resolve many of the issues like redundancy, word reduction, and word replacement in a single. And just like Grammarly, the tool refers to different grammar rules while tackling the advanced grammar issues and plagiarism so that you don't make the same mistakes again.
In fact, they have an entire section on grammar mistakes to educate their users.
3. Doesn't Seem to Have Limitations
Most language tools have daily word or page limits. Especially the free ones.
But Scribens is an exception to most checker software. Compared to the free versions of may premium tools, it doesn't appear to have a limit on the number of characters or words that can be analyzed during an online grammar check.
4. Diverse Device Compatibility
When it comes to device compatibility, Scribens blows most grammar checkers out of the water.
It offers extensions for Google Chrome, Mozilla Firefox, and Safari.
During the test, I used their Chrome and Safari extensions for a full day and never faced any snag.
And like other grammar checking tools, the browser extension can scan almost everything you write online including your emails. So I will highly recommend adding those extensions to your browser.
On top of that, the tool is also compatible with:
Word 2016 for Windows
Excel 2016 for Windows
Word 2016 for Mac
Excel 2016 for Mac
Word Online
Excel Online
Microsoft Office Suite
LibreOffice
OpenOffice
Google Docs
Google Sheets
Mozilla Thunderbird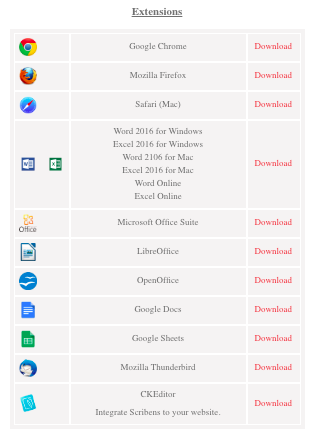 There's even an option to add Scribens to your website with CKEditor.
But not everything about Scribens is perfect. Here's what we would change about Scribens if we could.
Scribens Cons –
1. Inaccurate Grammar Checker
If a grammar tool lacks accuracy, you can never be sure that you're not missing important errors like passive voice or sentence structure in your writing.
Unfortunately, Scribens proofreading tool missed this incorrect use of the word "their" when we tested it out.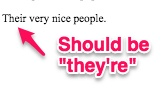 The online tool appears like a decent grammar and punctuation checker on the surface, finding other issues like incorrect brackets.
But except for commas, grammatical errors, punctuation errors, incorrect brackets, it can't analyze other punctuation marks. So, you might call it a decent option for checking grammar, but it's certainly not an ideal punctuation checker tool.

It sounds subtle. But just like the experts from our MasterClass review can attest, it's the details that make all the difference!
On top of that, it also recommended spelling out numbers between ten and two, which is recommended by most style guides.

2. No Plagiarism Checker
There are currently no plagiarism checker tools with Scribens. The same can be said about any sort of reporting tool.
That means you'll need to sign up for a separate product for a mere plagiarism check. Bleh.

We're a content marketing agency that has clients paying us tens of thousands each month. If our writers ever plagiarized something on their behalf – we'd BOTH be in a huge amount of trouble.
3. No Grammar Reporting
Besides plagiarism check and spell check; there's also no reporting option.
That's a pain because there's no way to track results and compare documents over time to, you know, actually improve your writing skills.
It also won't work for teachers or managers who need to provide feedback on the checker tools to a group of people.
4. No Multilingual Options
The only language currently supported by this checker is English. However, the online tool does let you choose between British English or American English vocabulary.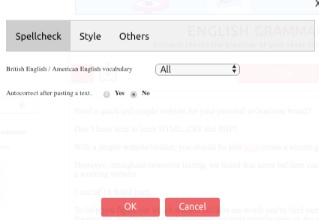 5. Customer Service Form Doesn't Work
On the Scribens site, users can fill out a contact page to get in touch with the Scribens team.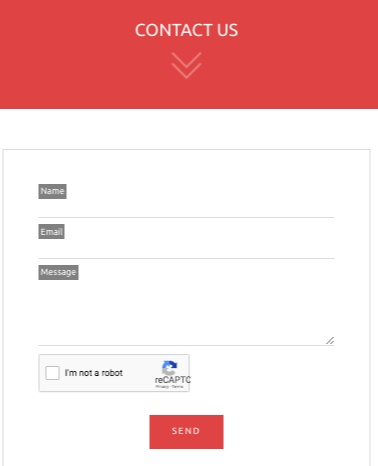 But when we filled it out to test the quality and speed of their spelling and grammar checker customer service, the "Send" button didn't seem to work.
After reloading the page and trying to send the form several times from different browsers and devices, we eventually gave up.
6. No Confirmed Database
The most powerful grammar checkers we've reviewed will confirm the database size or variety.
Think about it this way:
This tool's proofreading function checks your document against their entire database to catch each and every issue. If the database is small or not kept up to date, it's going to be inaccurate (see Con #1 above).
Scribens Cost
Luckily, there are no current costs associated with using Scribens to check English grammar.
Scribens Review Follow-up: Do I Recommend Scribens?
No.
During this grammar checker review, I realized Scribens is bare-bones grammar checker software. The online grammatical mistakes tool houses some of the features you're probably looking for and works well with Chrome, Safari, and other popular browsers, but the overall accuracy of the spelling and grammar leaves a little to be desired.
The fact that it's free and doesn't really have many spelling checker or grammar and punctuation limitations is nice as far as a pro writing aid goes. And you can use it on a daily basis to quickly check a paragraph or two.
But some of the better common grammar alternatives we've seen, like Grammarly or ProWritingAid provide similar benefits, are more accurate grammar and spelling tools, and a lot easier to use. In fact, the free version of Grammarly is better than Scribens and can also avail a plagiarism checker if you're ready to open your wallet.
I'd recommend you check out other options, instead.