User-generated content allows brands to boost their online presence and social media engagement efficiently. Online media made by fans that praises a brand is gold and is definitely worth pursuing.
Getting people to create the content is the hardest part. It's challenging to convince someone to create content for your brand. There has to be some incentive for the user.
A UGC contest is the best solution! UGC contests allow users to submit their content and compete with each other to win a prize.
Apart from generating fan-made content, UGC contests are also impressive when it comes to boosting website traffic and sales. So, if you are looking for a campaign that can help your brand achieve multiple goals, then a UGC contest is the right thing for you.
This guide covers the strategies behind increasing traffic and sales with a UGC contest, while also offering some useful tips on hosting your own campaign. But before we get started, let's take a look at some of the benefits of a UGC contest.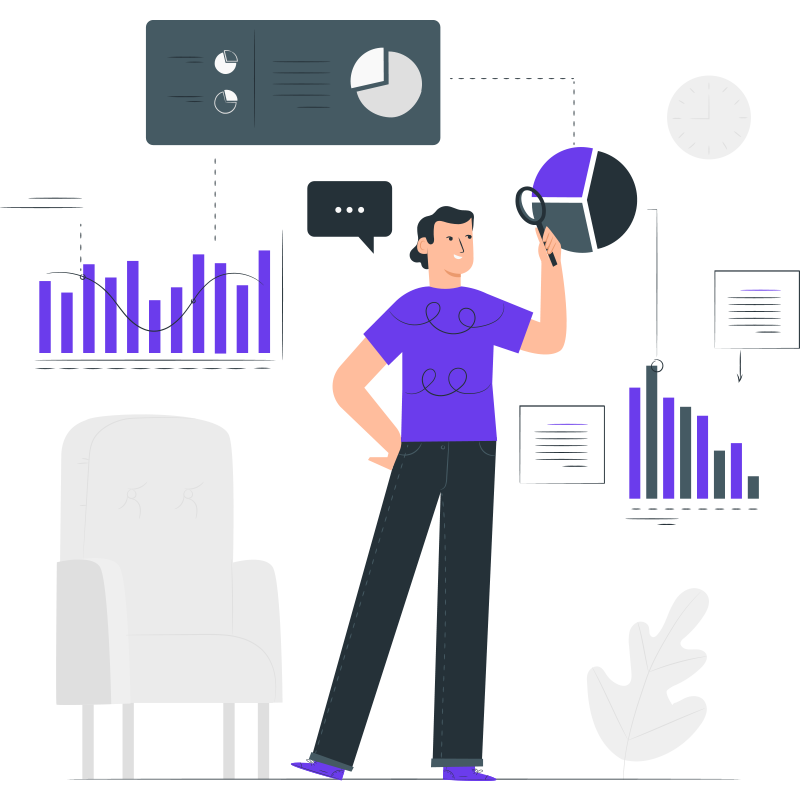 Get long-term ROI.
We help you grow through expertise, strategy, and the best content on the web.
Benefits of a UGC contest
Online giveaways and contests are considered viral content because these campaigns can certainly attract tons of users online or on social media. This makes giveaways and contests extremely beneficial to the brands that host them.
Here are some of those benefits:
Building an email list
Redirecting traffic to your website
An increase in app or software downloads
Boosting social media engagement
With a giveaway, users enter to win a prize at random. With a contest, users have to submit their entry to compete with others for first place.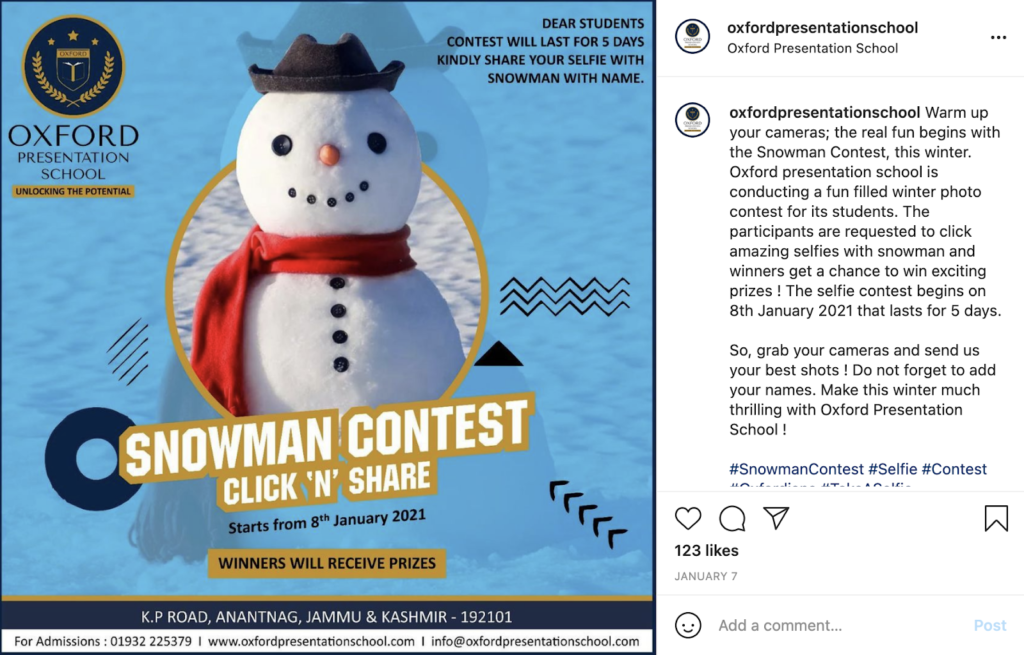 If you request users to submit digital content like images or videos, then you will have a contest that instantly generates tons of user-generated content.
Here's an example of a UGC Contest:
Starbucks White Cup Contest
Starbucks famously hosted a UGC contest that required their customers to submit designs for a limited edition coffee cup.
Here's a summary of that campaign:
Entry method: Create a design (doodle) on an empty Starbucks cup, snap a picture and post it to the Starbucks Facebook Page. Options to post on Twitter and Instagram were also available.
Prize: Winning design is printed on a limited edition Starbucks mug and a $300 gift card.
Duration: 3 Weeks
Total entries: Around 4000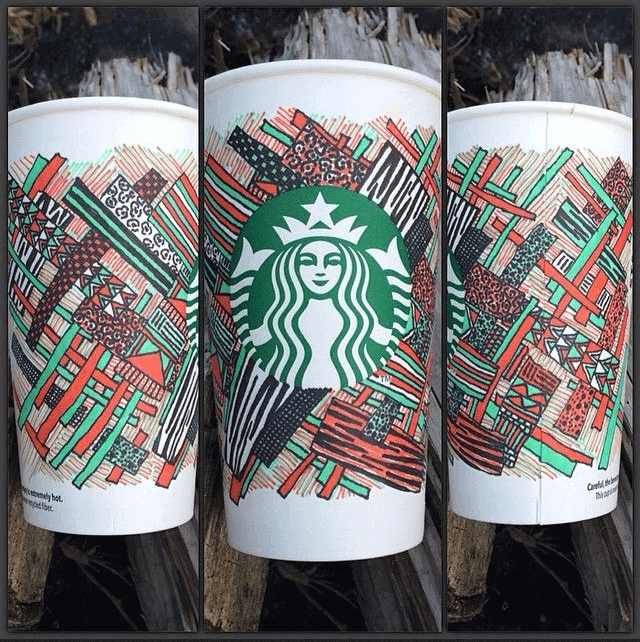 The entry method of this campaign got users to share custom designs of Starbucks cups on social media.
One of the requirements of the contest was to Not doodle over the Starbucks logo on the cup. This meant that all of the 4000 UGC entries were directly linked to the Starbucks brand. A brilliant way of getting a ton of aspiring designers to promote your brand.
Next Up: We take a look at how Starbucks boosted its sales during their UGC Contest.
Boosting sales with a UGC contest
A UGC contest is meant to purely produce a ton of user-generated content. So, how do brands boost their sales with UGC contests?
Let's go back to the Starbucks White Cup Contest:
Another great result was the number of sales and hype Starbucks generated from this campaign. Every entrant had to visit a Starbucks store and purchase a cup of coffee so they could doodle on the empty cup.
The 4000 entries equate to 4000 cups of coffee sold by Starbucks. It doesn't actually end there. Some contestants would have purchased more than one cup each to accommodate for errors.

Also, contestants would have visited Starbucks while being accompanied by a friend who would have also ordered something. It's most likely that most contestants that went to Starbucks just for the coffee cup would have also added more items (eg. cheesecake or sandwich) to their order.
To sum up, Starbucks used its UGC contest to get customers to visit its franchises.
Can your brand do the same? Let's find out.
Examples of Ways to Boost Sales with a UGC Contest:
Visit our store to enter – Paint or stationery stores can sell custom canvases and paint for a UGC Art Contest. This can work with other stores too, like with a cooking or crafting contest.
Download our sound pack to enter – Aspiring music producers can purchase remix stems for your song for a Remix Contest.
Download our software/app to enter – Brands with a photo editor app can get users to download free trials of their apps to use in a photo editing contest. This works with other apps too, like music editing, video editing, and even gaming (see example below).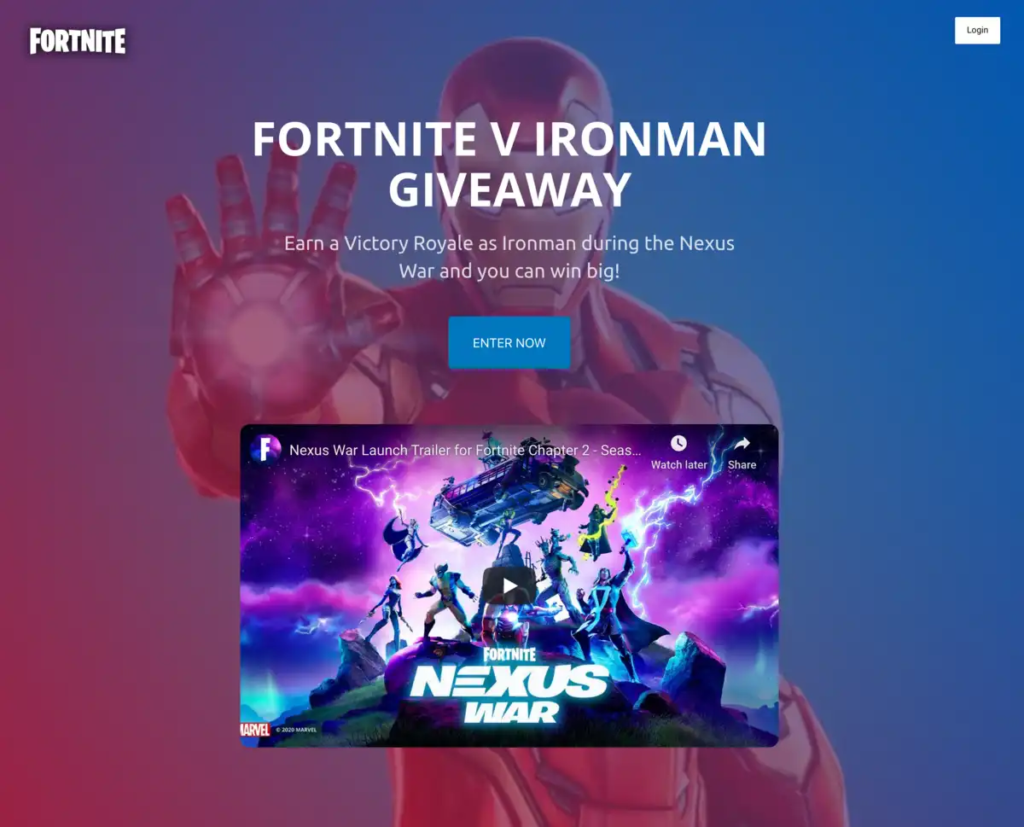 The concept Fortnite contest (demo campaign) above requires users to enter to win a gaming console or peripherals. To enter, users will have to win a round of Fortnite Battle Royale, take a screenshot of the winning screen, and submit that screenshot to the contest.
This means that every user that enters will have to download the game to play. Gaming brands can get even more creative by adding a contest entry point within the game. For example, visit Slurpy Swamp in Fortnite, take a screenshot, and submit it to us to enter.
This kind of UGC contest will encourage gamers to download a game to take part in the contest. More game downloads mean more users on the platform which can translate to an increase in revenue.
Next Up: We find out how to boost website traffic with a UGC Contest.
Boosting traffic with a UGC contest
The Starbucks White Cup Contest is a perfect example of a UGC contest that boosts sales, social media engagement, and brand awareness. However, Starbucks missed out on an excellent opportunity to drive online traffic from their contest to their website.
This isn't a massive loss for Starbucks, as their focus was on boosting social media engagement and getting people into their stores. Other brands (SaaS and Ecommerce) might have a greater interest in using a UGC contest to direct traffic to their websites.
A boost in targeted traffic to a SaaS or online store for the duration of a UGC contest will certainly boost sales. To achieve this, you can ask entrants to visit your website to submit their entries.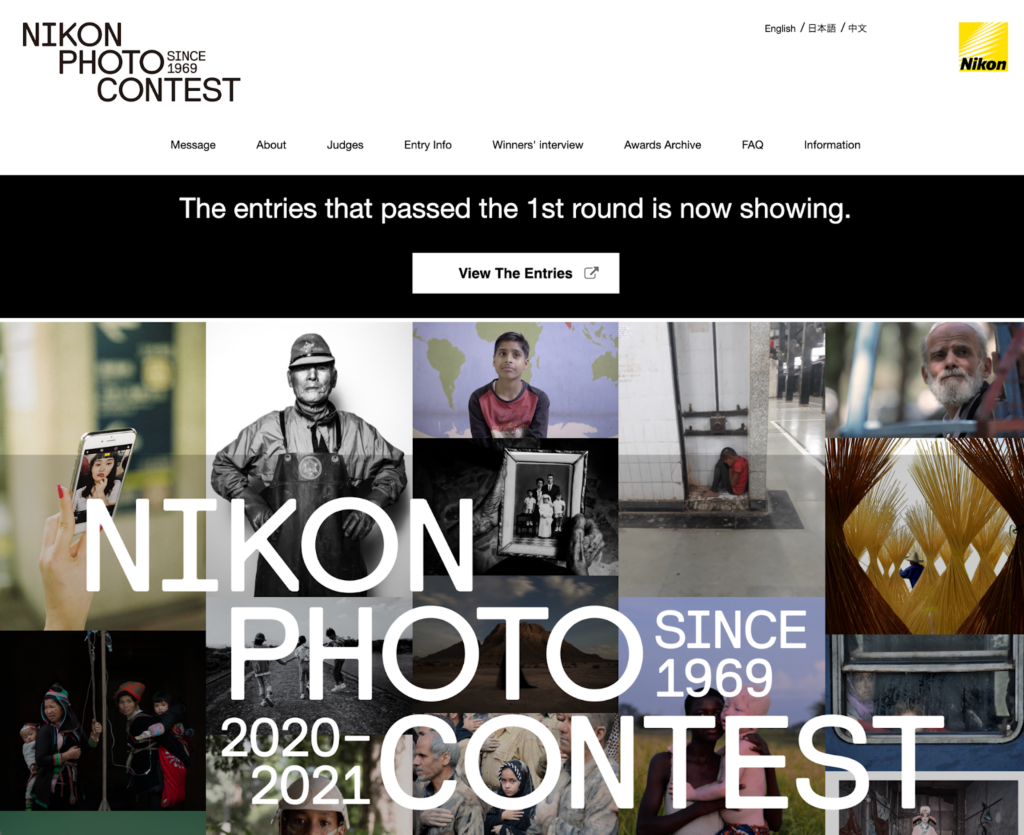 Once they have completed their entry, you can then redirect them to your product or sales pages. This strategy will get every contestant to visit your website. If planned properly, your UGC contest will attract your target audience (more on this in the sections below.
More Strategies on Boosting Traffic:
Download our trial software to enter – If users require your trial software to make edits to their submissions, then they will have to visit your website to download the software. You can then redirect them to more products if possible.
Find the contest token on our website to enter – You can add an image of a "contest token" on a random page on your website. Then ask users to scan your website to find that token. When clicking on that token, users will be redirected to the contest entry form.
Host the UGC contest on your website – By hosting the campaign on your website, users will have to visit your website to enter. You can promote the contest on other platforms like email or social media and drive traffic back to your website.
Host a UGC contest on Social Media – You can use a service like Hy.Page to direct traffic to other links or your website.
Up Next: Hosting your own UGC Contest
How to host a UGC contest
The concept of a UGC contest is simple. Get a bunch of people to compete with each other to win a prize sponsored by you. However, if you want the most out of your giveaway, then you will need to plan and execute your campaign effectively.
Here are some tips on hosting a UGC contest:
Choosing a Goal for Your Contest
As mentioned earlier, UGC contests are excellent for boosting website traffic, email lists, social media engagement, and of course, producing tons of content.
It's always best to set clear goals so that you can design your contest to achieve those goals efficiently.
Examples of UGC Contest Goals:
Build an email list – Submit your email and upload your content to enter
Boost website traffic – Visit our website to enter
Social media engagement – Upload your content to our Facebook page to enter
Software/app downloads – Download our free app (trial version) and use it to complete your entry
eCommerce sales – Your contest can drive traffic to your online store. An excellent strategy for getting people to discover products like NFTs, digital downloads, online courses, and more.
Selecting a Suitable Prize
The prize is the most crucial part of the contest. The prize is usually the thing that attracts people to your contest.
If you want to attract your target audience, then select a prize that will be appreciated by that audience.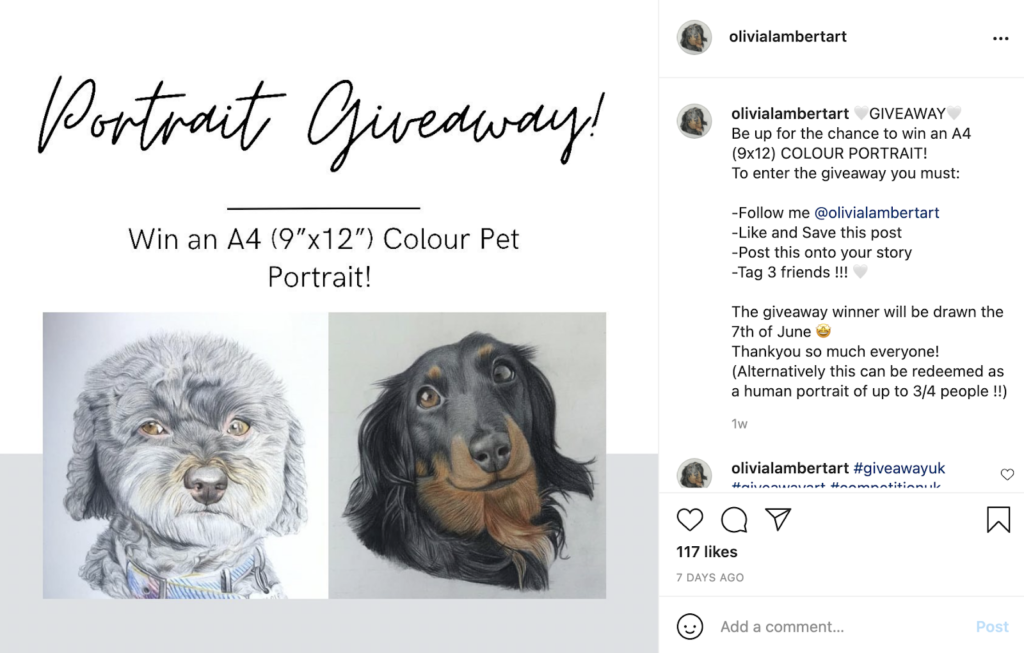 Examples of UGC contest prizes:
Photo editing contest or camera giveaway– Photography bundle that includes a camera, drone, backpack, and photo editing software. Excellent for attracting aspiring amateur photographers.
Pet contest or dog trick contest – Pet bundle that includes toys, treats, and training gear like leashes, clickers, and harnesses.
Makeup giveaway or contest – A makeup bundle that includes vanity bags, cases, and mirrors is an excellent prize that will attract a ton of makeup artists to your campaign.
To sum up, always try to place yourself in your target audience's shoes when selecting a prize. Done choose a prize that "everyone will love." More leads can translate to more poor leads.
It's best to focus on attracting high-quality leads with your prize.
Launch and Promote Your UGC Contest
This UGC contest is a viral campaign that's attached to your brand name. You need to ensure that as many people as possible find out about your campaign. It doesn't matter if people are going to enter or not, it's about drumming up hype around your brand and getting the results.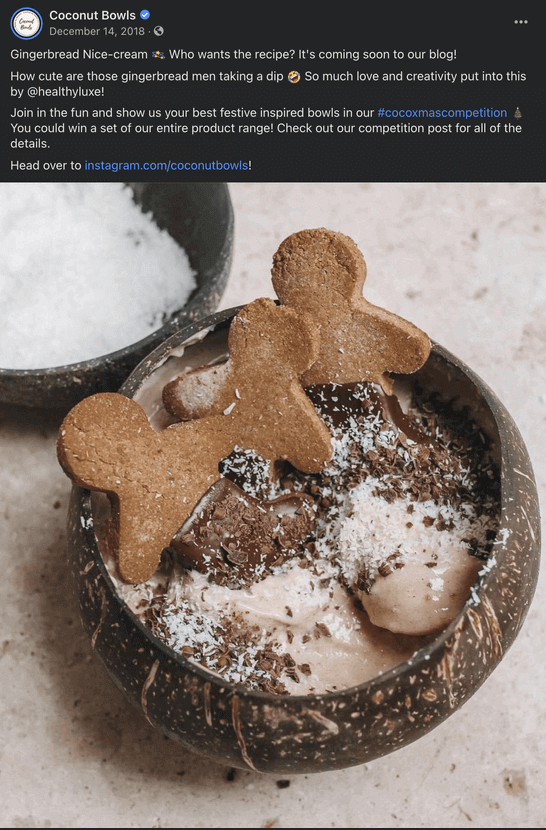 The best place to start with promoting your contest is on the platforms that your brand has already established itself (like email or social media).
Examples of Platforms to Promote Your UGC Contest:
Email – Send out emails to your current subscribers letting them know about your contest. Ask them if they would like to refer family and friends to enter.
Social media -Create a post on social media for your contest. You can get those engagement numbers up if you ask users to like, comment, and share your post. It's also good to promote content that users submit to the contest. You can get users to share the posts you created that feature their content submissions.
Website or blog – Creating a blog post or a dedicated page for your contest is an excellent idea. This will allow you to fully specify every detail of the contest (rules, closing dates, etc.). It's also a good excuse to drive traffic from other platforms to your website to check out the Ts & Cs. You can then redirect this traffic to your product pages.
Podcasts – If your brand is big in the podcasting space, then it makes complete sense to promote your contest on your podcast. If you don't have a podcast, then you could always go onto another popular podcast as a guest and promote your contest.
Traditional media – TV, radio, and newspaper ads still work for many. If your target audience still consumes traditional media, then you should consider advertising your contest on these platforms.
TL;DR
UGC contests are known for being excellent campaigns that produce tons of user-generated content. These campaigns are also impressive when it comes to achieving other marketing goals like boosting email subscribers, traffic, and social media engagement.
The most impressive thing about UGC contests is how it can attract a brand's target audience. If planned properly, a UGC contest will drive targeted traffic to the host's website which can then be converted into sales.