Simply writing a well-researched article is not enough.
Producing high-quality content is an extensive process that requires time and effort. This is particularly true when it comes to creating business content. When writing for multiple audiences such as stakeholders, customers, or potential investors, every piece of content has the power to affect business image and value.
If your content is not performing well and you are unable to hit your content goals, you need to start paying more attention to content editing.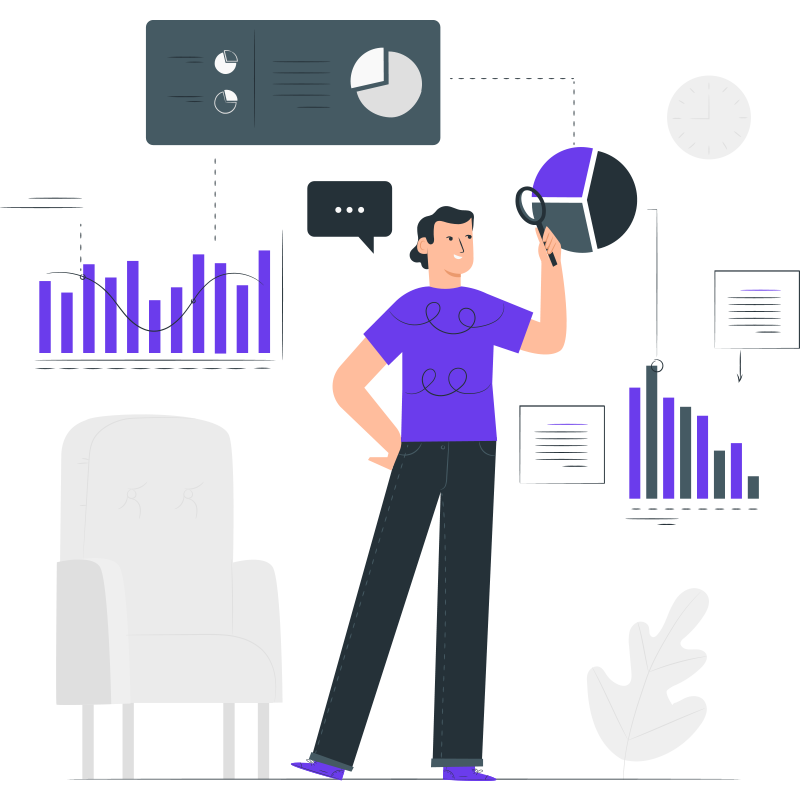 Get long-term ROI.
We help you grow through expertise, strategy, and the best content on the web.
What is business content editing?
Business content editing is the process of reviewing business content to ensure that it is relevant, useful, and understandable to the reader. Business content, in turn, refers to all the content a business puts out to convey its messages. Writing for businesses includes business reports, website copy, blog posts, social media posts, training materials, marketing copy, and official documents. Whether you are writing on something super technical such as API Management or something topical as news events, all writing must be edited.
Content editing is as important, if not more, than content creation for a business. It enhances the writing style, guarantees readability, increases accuracy, and strengthens the written content's focal points. By incorporating content editing into the content management process, businesses can effectively reduce the repetition of concepts, improve audience engagement, and drive more organic traffic.
How does content editing help improve business writing?
Content editing is primarily involved with answering questions such as:
Does the content serve its purpose for the intended audience?
Is the content easily readable, actionable, and shareable?
How to improve the quality standard of the content?
Once you have the answers to these questions, it can become relatively easy to initiate an added step for content editing regularly in the business workflow. However, editing content can be quite a time-consuming task if reasonable goals are not set. While editing may seem like a panacea for any content, it must follow certain principles to ensure that consistency is maintained throughout the business's voice.
There are three main elements of business content editing:
Understanding the audience

The user intent is probably the most crucial part of writing a piece of content. For example, this article is for anyone involved in producing and distributing content for business purposes. A content editor is responsible for understanding the target reader and knowing what kind of writing style would be most suitable for them to resonate with the written content. Editing and personalizing email templates can ensure that the reader does not consider the content as spammy, leading to a higher opening rate.


Central idea

The central idea or theme of any content is integral to the way the reader perceives it. It is the general message that the writer wants to convey about the specific topic. Content editing retains the content's main idea to keep the writing crisp, concise, and easy to follow through.


Structure and organization

The structure of a piece reflects its consistency. With the absence of a logical flow, readers can find it challenging to move from one section to the next. Content editors maintain flow into the content through sentence variation and unifying contrasting ideas in a parallel fashion. Some business content editors will also correct basic grammatical errors, improve construction, and make the overall content more deliverable.
Expert quote:
"When editing content, don't just focus on spelling, grammar, or punctuation errors. Look for issues with formatting, tone of voice, excessive jargon, biased language (gender, race, disability), and more. Go deeper than a line edit to fix issues that go beyond a misspelled word. Writing can often be made better by a structural and developmental edit paired with line edits, and a strong editor should know how to do all three when editing content."

-Rebecca Reynoso, Content Editor and Guest Program Manager at G2
What are the different types of content editing?
Content editing for business involves constant reviewing and revisions to ensure that the content published is in sync with the business's content management strategy. For this, content editors usually use a combination of 5 editing styles depending on the medium and type of content to be edited.
Conceptual editing

Conceptual editing is the first step in the content creation process. Writers often carry out conceptual editing, and it tends to focus more on the general organization and structural congruence instead of diving into the language's technicalities.

Conceptual editing is vital as it helps determine what kind and exactly how much editing is required further. This can be as simple as making suggestions and comments on a Google doc or, more detailed, like drafting a reviewed outline of the article.


Substantive editing

This type of editing focuses on the general structure and organization of the content, right from the title and headers to the text's conclusion. Substantive editing ensures that all the content appears clear, cohesive, and meets the goals it seeks to achieve. This process also takes care of logical errors and unsupported statements to maintain overall uniformity.


Copy editing

The term 'copyediting' is frequently used interchangeably with content editing. However, the two differ mainly on the kind of edits made to the content. Copy editors focus on elements of grammar, spellings, syntax, and writing style. So if you're looking to write under a specific writing guide such as the American Psychological Association (APA) Guide, you're more likely to do a deep dive into sentence construction, punctuations, and the other works. Copy editors also proofread documents for tone, use of jargons, and image captions.



(Image Source)


Fact-checking

It can be potentially disastrous for any business to have inaccurate statements claiming to be 'facts' on its website or social platforms. With the increase in misinformation, it is now more critical than ever to pay attention to what content they put across.

Fact-checking primarily becomes essential when talking about a product, system, place, or people. It implies that editors must verify informational accuracy regarding any of these before publishing the content. In relatively smaller terms, fact-checking can also refer to reviewing mentioned statistics, researching data points, and disclosing information sources. Business content editing must always include this step as part of the process due to its significant impact.


SEO editing

Most businesses want to leverage content for increased web traffic to gain visibility among potential customers. It is for this reason that companies must always optimize content writing for search engines. SEO editing typically involves checking the key phrases and their volumes, metadata, word counts, headers, plagiarism, and running the written content against competing articles on similar topics.

SEO editing can differ on whether the content is optimized for your business' webpages (on-page SEO) or external websites (off-site SEO).
What does the content editing process include?
The process of editing business content is different for each business and its group of writers and editors. Each piece differs with respect to the writing style and type of content and thus requires a different editing approach.
That being said, it is undoubtedly a good idea to set up and follow through with a standard editing process agreed upon by the persons involved.
Here are a few things you should focus on in the editing process:
Effective communication
Content editing often involves researchers, writers, editors, and managers. Depending on how your business tackles the content strategy, different parties may be part of the process at various steps. Since there will always be multiple teams collaborating on the editing process, effective communication is key to creating a seamless final product.
Editing is a dynamic activity, and clear communication can help understand the exact requirements and specific instructions more efficiently. Encourage the writers and editors to engage in open communication by asking and answering questions that either side may have during the editing process.
Consistent brand voice
Every business has a unique positioning in the market. High-quality edited content can be very useful in lending a brand voice to a business. This personalized voice is intended for existing and potential customers and reflects the business vision, context, and product. Well-edited content resonates with the target audience and provides perspectives that enable the readers to engage with the business.
Tracking progress
Once the writer submits the draft for editing, the changes need to be tracked at every step. The content writer's job is then to refine the written content by strengthening the subject matter as and when the editor makes suggestive changes. Tracking the editing progress is essential as proofreading, grammar checks, and overall organization are edited at different stages.
This step can be different for every business. You may want to keep it simple and turn on 'track changes' on a Google or Word document or push the draft through different Asana sub-tasks. For more comprehensive tracking, the writer and editor can sit down and have a quick chat about the reviews in detail. Whatever the mode, tracking what stage the article is in makes it easier to follow through with the changes and guarantees completion in time.
Edit your way to the top
To err is human, even more so while writing content.
The best writers can also overlook inevitable mistakes, preventing exceptionally well-written content from meeting its goals. To stay on top of the content and SEO game, it is in every business's best interest to employ a team of content editors who can ensure cohesion in each piece published.
When good content is edited and refined, it becomes much more than great content; it transforms into a brand story.