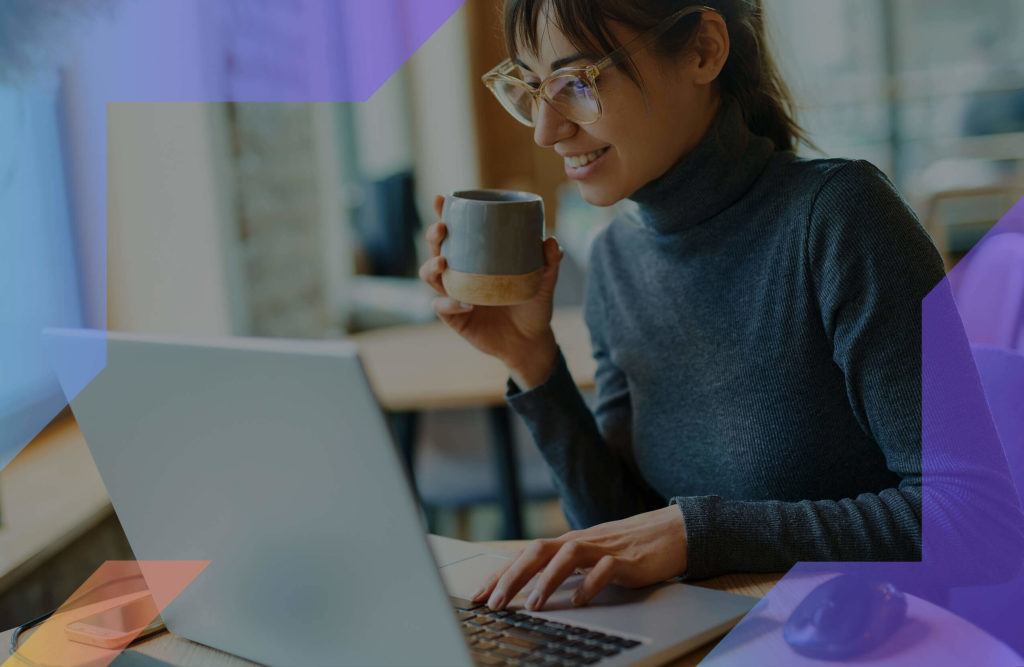 Going into 2023, marketers were increasing their content marketing budget by 73%, on average.
Why?
Because it works.
Organic channels feel less like "push" advertising, where the consumer understands you're "just trying to sell" your product.
77% of consumers click on organic results when they use Google. They skip past the ads.
So if you can't win organic search, you risk losing out on almost 8 in 10 potential customers from search engines, even if you pay for PPC.
So content marketing is becoming one of the most effective ways to reach consumers.
But you can't just jump in and pump out content and hope for the best. 90.63% of content gets no traffic from Google.
You need expertise and experience to succeed.
That's where we come in.
Codeless is a content marketing agency that goes beyond writing boring articles.
Our content marketers work closely with your company and become an extension of your in-house team.
We help you create attention-worthy content, earn more backlinks, rank content, sell more products, and become an authority in your industry.
Why you need a content agency: More organic competition than ever before
Facebook is pumping the timeline full of ads. YouTube now squeezes up to 5 ads or more into a single video. Unsurprisingly, 74% of users are tired of social media and other digital ads.
The increase in volume is reducing their effectiveness as the consumers' eyes relearn banner blindness.
So organic channels are becoming more and more important. As a result, they're also more competitive than ever before.
Succeeding with blogs and other content requires more time, dedication, and experience than in the past.
And it makes sense. In 2022, over 10 million blog posts and articles go live on the internet every single day.
Standing out from all that noise is going to be a challenge. If you don't have the experience on your team, turning to a content marketing agency is often the best choice.
What's in it for you: The pros and cons of working with a content agency
After all those statistics, we're sure you get it. Content marketing isn't easy.
But shouldn't you focus on building the expertise of your in-house digital marketing team?
Sure, if you have a sufficient budget and can get your executives on board, nothing beats an in-house team of seasoned professionals.
But that's not on the table for most companies. The average salary of a single content marketer is $64,090. So assembling a team of content marketers, SEOs, writers, editors, and designers is very expensive. 
As a result, most companies are winging it and working without a real strategy or roadmap.
Turning to a content marketing agency instead is a much better choice.
The pros of working with an agency
Get access to a wide range of expertise for a single reasonable monthly retainer: Experienced SEOs, content marketers, writers, editors, designers, all in one place.
Don't waste resources on producing aimless content. All articles and blog posts target a specific keyword and audience and serve a specific purpose in the funnel.
Produce a high volume of content from day one. You don't need to gradually build up your team to reach the ideal content frequency.
Get content that is both SEO-friendly and usable for social media marketing. An experienced agency knows how to balance writing for humans and robots.
The cons of working with an agency
The content creation agency can sometimes have a shallow understanding of your product and target audience.
Fact-checking and monitoring content for being on-brand can slow down production.
A variety of writers and designers can lead to an inconsistent voice on your company blog.
The pros of an in-house team
In-house writers are familiar with the product and can produce content fast.
In-house teams should have a clear understanding of your target customer, their pain points, and needs.
Ideally, in-house writers will have relevant experience and can create content with a unique perspective and value.
It's easier to expedite projects and collaborate with other departments when working in the same office.
The cons of an in-house team
Maintaining an in-house content marketing team can easily cost $300,000+ per year.
Establishing a team of talented marketing professionals and writers that work well together is a slow and painful process. (Trust us, we've done it.)
The third option: Codeless, the agency that feels like an in-house team
Having worked for both agencies and in-house teams, we have a unique perspective on the pros and cons of both in-house and external content creation.
That's why we developed a unique workflow to eliminate the pain points of collaborating with a third-party content creation agency.
Our senior SEOs and content marketers work closely with your team to plan and develop a high-impact content strategy and plan SEO content every month.
We focus on ongoing collaboration throughout the drafting process. Your sales or marketing staff get the space they need to contribute unique insights to every post.
Instead of generic writers, we source writers with specific industry experience. They produce high-quality content with unique angles supported by the latest research and data.
We create style guides for every client to ensure a consistent voice and keep all content on-brand.
Get the best of both worlds with Codeless.
How to choose the right content agency
You should treat hiring a content marketing agency as you would hiring a new member for your team.
You can't just jump in and hire the first and best option you find on Google. You need to verify that their claims are true and that it's a good match for your company.
Here are a few things to look for to ensure that you choose the right option.
Proof that they've mastered SEO and can deliver real results
67% of content marketers agree that SEO is the best distribution tactic for content marketing.
Since most customer journeys start with search, SEO should be the foundation of every content marketing strategy.
At Codeless, our senior SEOs and content marketers create a content plan every month based on keyword research and an overarching strategy.
Our team also uses a multitude of AI-powered SEO tools to ensure every article is up to scratch.
This process has helped us capture first-page results for important keywords for many past clients (see our case studies for proof).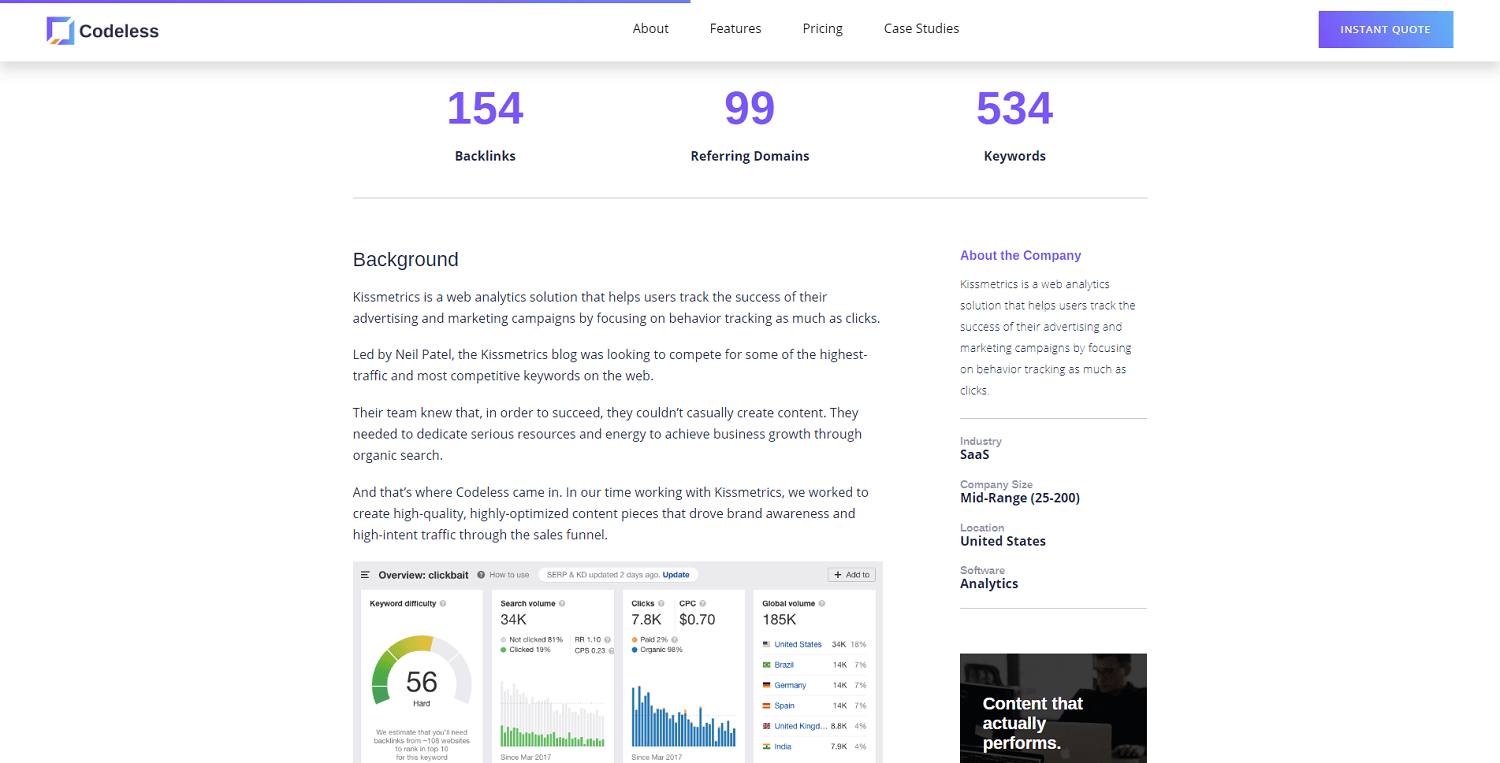 Don't work with an agency that can't back up their claims with actual results.
At Codeless, we understand that SEO is key to the content creation process. We focus on long-form, high-quality articles, and optimize every single one for on-page SEO before delivery.
Quality control and plagiarism
You may be tempted to go for a cheaper option, like a content mill, but this can have disastrous consequences.
These services have very limited quality control (or none at all) and often let blatant plagiarism slip through the cracks.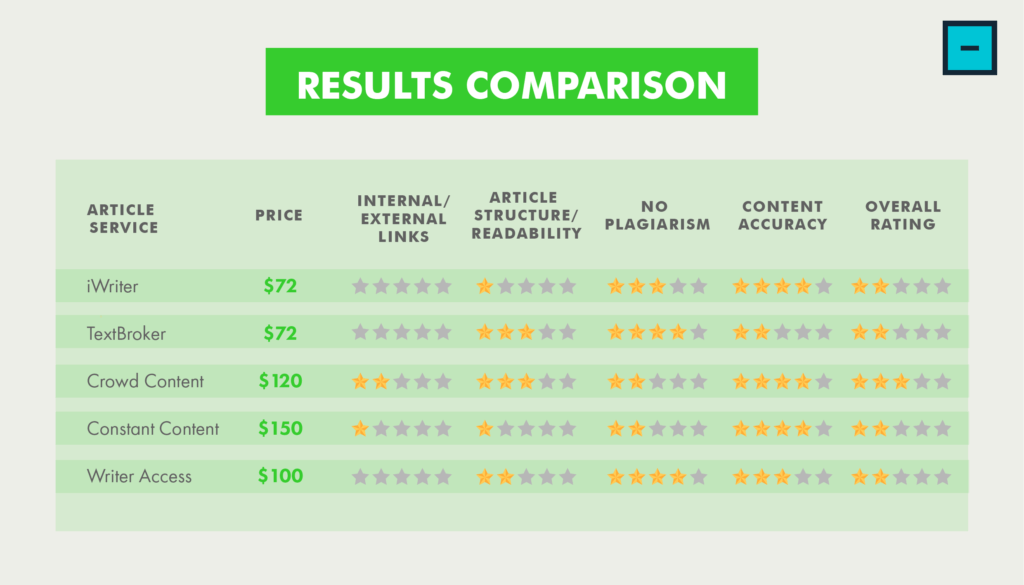 Three of the cheap content writing agencies we reviewed even went as far as directly copying parts of an article outright.
We've got a multi-stage process which includes multiple checks by editors and our clients, and use professional anti-plagiarism tools to evaluate every single article.
This ensures original and high-quality content every time.
FAQs
What is a creative content agency?
A creative content agency handles everything from strategy to content creation. They will use keyword research to come up with ideas, and copywriting and unique audience insights to create great content.
Do I need a content marketing agency?
If you don't have the budget to establish an in-house team, then yes, you need a content marketing agency. Marketers highlighted content marketing as the single most important activity to drive commercial impact.
Why should you work with a content agency?
Get access to decades of combined experience and take your digital strategy and its results to the next level. Don't get stuck building your own team or trying to "wing it".
What is a content creation agency?
A content creation agency is a company that typically only handles the actual writing and editing of content. Unlike Codeless, they don't offer content planning, keyword research, ideation, or SEO expertise.
What are the keys to a successful content marketing campaign?
You must understand your target audience, have a great foundation of SEO expertise, and the ability to create compelling content to launch a successful campaign.
Ability to handle video, infographics, and other formats beyond a blog post
Text alone is no longer enough to build and nurture a relationship with your target audience.
Video is the best format to nurture your audience and turn them into customers.
We offer professional video production and audio narration as a potential upgrade for all content.
We can also level up your written content with branded graphics and full-blown infographics.