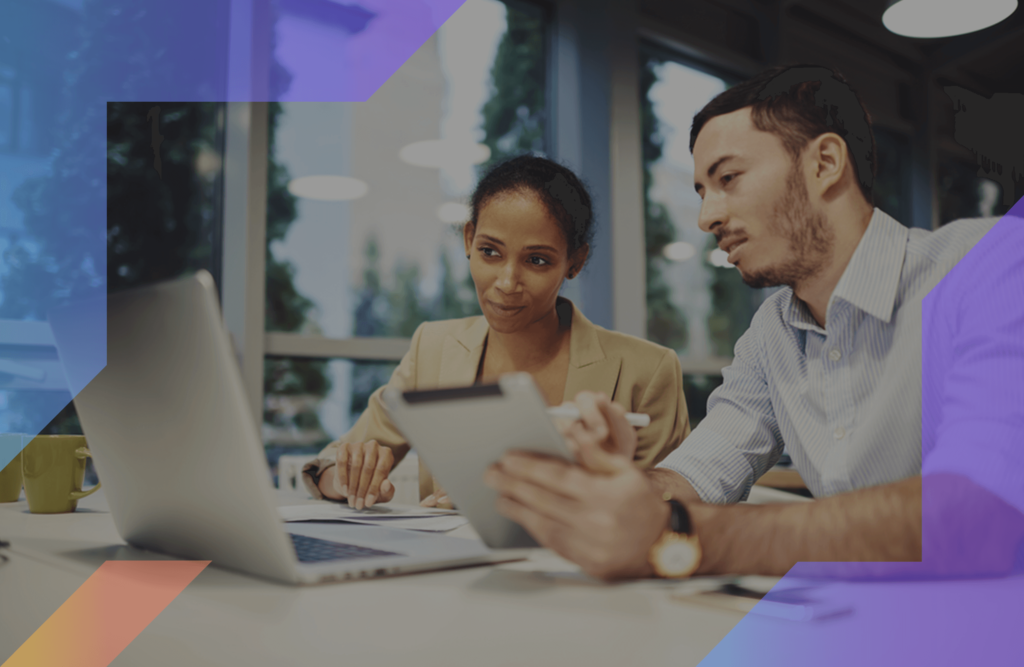 What is a Content Creation Agency and Why Do You Need One?
The digital landscape continues to rapidly change. Just having a website alone is no longer enough for your target audience to discover your products or services.
So how can you increase brand awareness and drive traffic to your pages? And how can you establish your authority in today's competitive market?
The answer is with content marketing — creating content that aligns with your business objectives and turns visitors into customers.
But there's a caveat though. You'll fail to make a positive impression with your visitors if you produce mediocre content that's riddled with errors.
To engage your audience and make a lasting impression, you need to deliver comprehensive and search-optimized content.
The challenge is that creating quality content on a regular basis isn't easy. One solution is to work with a content creation agency.
In this article, we'll look at what a content creation agency is, the content writing services they offer, and how to find the right one for your business.
Here's what we'll cover:
What is a Content Creation Agency?
A content creation agency is an agency that creates content for your business. This can include articles, ebooks, videos, and infographics that answer questions your audience is asking.
Consumers today rarely purchase products right away. They research potential purchases to see what others are saying to inform their decision.
And these consumers are increasingly using search engines to help with their research. 59% of shoppers say they use Google to conduct product research.

By creating relevant content, you can position your products or services in front of people who are looking for what your business offers.
This form of marketing — inbound marketing — in which you create and distribute valuable content to attract people to your site is incredibly effective. It costs 61% less than traditional marketing and generates three times more leads.
Inbound marketing works because you're not interrupting your audience with annoying ads or shoving your branding in front of their face. You're providing real value with your content which helps you build trust with your audience and establish your brand as an authority.
A content creation agency plays a key role in this entire process from conducting market research to creating and optimizing content that gets your business found online.
Now that you have a better idea of what a content creation agency is, let's look at why you should hire one for your business.
Why Should You Hire a Content Creation Agency?
Let's take a closer look at why you should consider working with a content marketing agency to create content for your business.
A content agency can help you:
#1. Scale Content Creation
A common challenge that brands face is keeping up with content creation. One long-form article — content that comprehensively covers a topic — takes an average of 27 hours to write.
Unless you have a dedicated team of in-house writers, you'll have a hard time keeping up with content production. You'll struggle to consistently produce the kind of content you need to compete online and reach your audience.
Working with a content creation agency helps you scale your content creation efforts, so you can focus on other facets of your business.
#2. Create Better Content
Writing a short article is easy. But writing quality content that resonates with your audience and captures their attention?
Not so easy.
Content marketing doesn't just revolve around creating content. It also involves researching your audience to identify the kind of content they respond to and understanding their search intent.
Taking the time to research and understand your audience enables an agency to produce quality content for your business on a scale that just isn't possible on your own.
When you consider that the average online user leaves web pages in 10 to 20 seconds, delivering engaging content that captures visitors' attention is a must.
#3. Implement a Documented Strategy
Having a documented content marketing strategy is essential. It lays out things like who your target audience is, the kind of content you'll produce, what your objectives are, and the actions you want visitors to take.
In short, a marketing plan essentially acts as a blueprint. Yet despite its importance, only 37% of businesses have a documented content marketing strategy.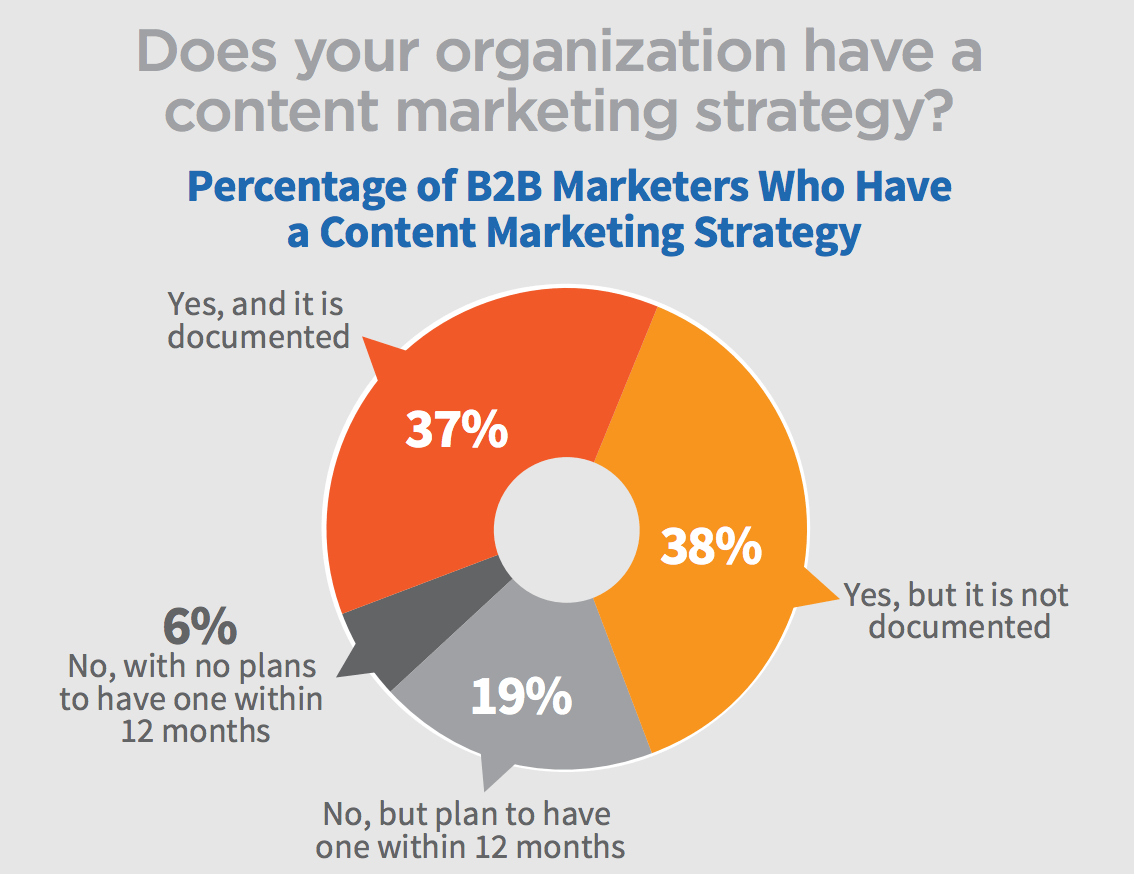 That's an astonishingly low percentage of businesses that don't have a documented content strategy. They don't have a clear idea of what they want to achieve or how to actually get there.
A content creation agency can develop and implement a documented content strategy for your business. This involves defining your content marketing goals and outlining the exact steps you'll take to reach them.
In-House Content vs. Third-Party Content Production
When it comes to producing content for your business, you generally have two options — create it yourself or turn to a content creation service.
Let's take a closer look at these options in more detail.
Developing Content In-House
One huge plus of producing content in-house is that each individual is more submerged in your company's culture, giving them a deeper understanding of your brand. This allows your content team to maintain a more consistent voice.
But bringing on a team of writers also has considerable upfront costs. Just hiring a content marketing manager to guide and facilitate your content marketing strategy will cost $108,376 a year. 

That doesn't include the salaries and benefits you'll need to pay for other roles like content editors and SEO specialists or the lengthy hiring process to bring them on.
Building an in-house team of content writers is by no means easy. But it's an option worth considering depending on the needs of your organization and your budget.
Outsourcing Content Creation
The other option is to work with a content creation agency like Codeless. Outsourcing your content needs offers a cost-effective way to produce content and compete online.
It should come as no surprise that more companies are shifting resources to their digital marketing efforts. 56% of B2B content marketers have increased spending on content creation.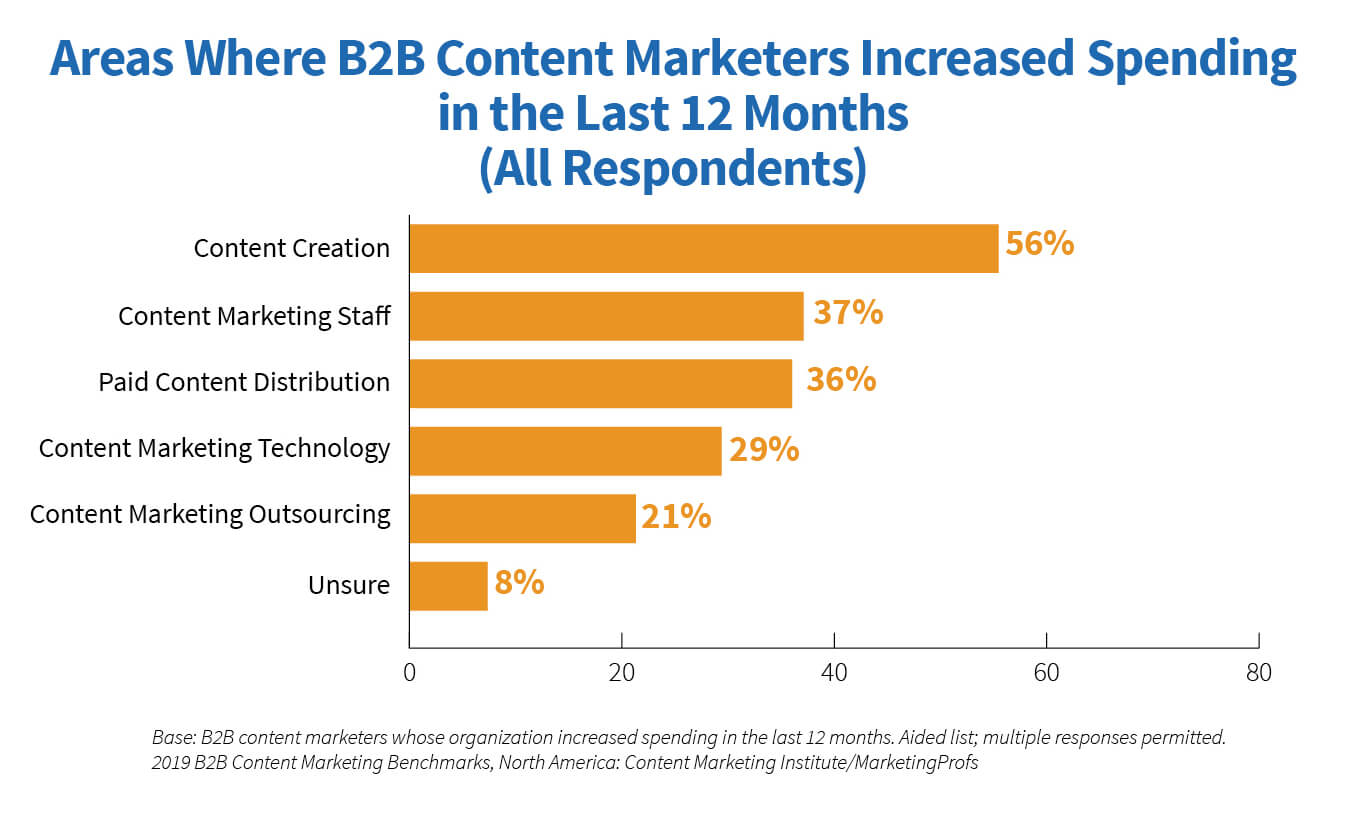 By working with a content marketing company, you can start with an initial budget and gradually ramp up content creation as you start generating results.
Another benefit of outsourcing content creation is it gives you access to a larger talent pool. For example, content agencies have professionals on their team like designers who can create custom images and other assets for your business.
Instead of working with multiple companies, you can simply work with one agency to handle all your content needs. One downside, however, is choosing the right agency.
How to Choose the Right Content Creation Agency
A content creation agency will be responsible for creating custom content for your website. Here are some things you should look at before hiring one.
Portfolio
Any competent content creation agency will have a portfolio along with case studies that detail the results they've helped their clients achieve.
Have a look at the articles an agency has written for previous clients to get a sense of the quality they produce. Ideally, you want to choose a company that has experience in your industry, but this isn't always necessary.
Search Engine Optimization
More consumers turn to search engines like Google to research purchasing decisions. A digital strategy that encompasses SEO is simply a must.
Poorly optimized content stands little chance of ranking in the search results. Look for a content creation agency that has experience with different facets of SEO like keyword research and content optimization.
Writer Expertise
Authoritative content distinguishes your brand. It communicates value and provides actionable insights that visitors can't get anywhere else.
Look for an agency that has experienced writers in your industry. This will help you create the kind of content that builds trust and gets results.
Software
Software enables content creation agencies to research search intent and optimize content based on what people are actually searching for.
Hire an agency that uses AI-based software to help you identify and rank for low-hanging fruit that gets your business found online.
Content Creation Agency FAQs
What is a content creation agency?
A content creation agency is a marketing agency that helps you develop and implement a content strategy for your brand.
Is content creation profitable?
Absolutely. Be sure to read some of our case studies to see how we've helped dozens of SaaS, service, and affiliate websites grow their brands online.
How much does content creation cost?
The answer depends on factors like project scope, monthly volume, and whether you want to add custom images or videos to your content. Use our instant quote calculator to request a quote.
How do you make a content plan?
Creating an effective content plan starts by establishing your marketing goals and researching your target audience to identify the kind of content that resonates with them.
How do you create quality content?
To create quality content, you need to answer questions that your target audience is asking and provide actionable insights — something that a content creation agency can help with.
Get Started With an Experienced Content Creation Agency
At Codeless, we don't just "write" content. We follow a proven content creation process that has helped our clients grow their brands in some of the most competitive spaces online.
Give your brand a competitive advantage online with quality content that engages your audience and makes a lasting impression.
Get an instant quote now to get a content marketing strategy developed and implemented for your business.