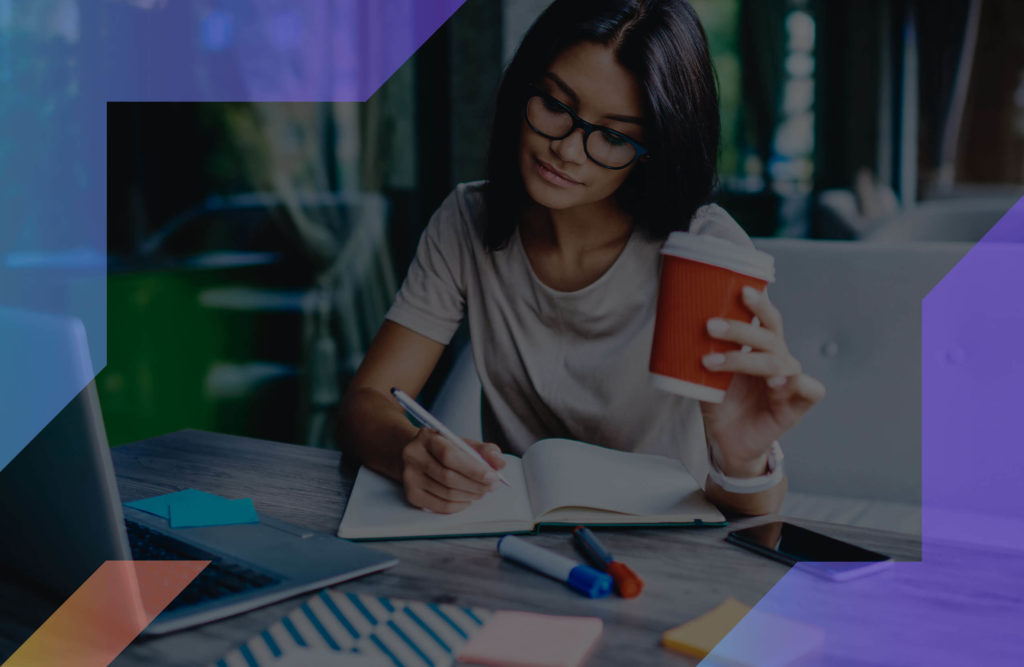 How to Choose a Content Growth Agency
As soon as businesses learned they could drive business through content creation, they doubled down on the strategy, then doubled down again.
The sheer quantity of content being published today means that your prospective clients and customers are more selective with what they consume.
What does that mean for your business?
It means producing mediocre simply content doesn't work. Even good content won't cut it.
Only excellent, comprehensive, thought-leadership, search-optimized content gets seen and drives your business' growth.
Unfortunately, producing content like that is an ever-increasing challenge.
One solution is to work with a content growth agency to help you develop and implement an effective strategy.
But what should you look for, what will they do for you, and can you do it all yourself?
In this article, we'll look at what a content growth agency is and how (and why) to choose one that's right for your business.
What is a Content Growth Agency?
A content growth agency is an agency that specializes in content marketing — a digital marketing strategy that focuses on the creation and distribution of relevant content with the goal of driving profitable action.
A content growth agency develops and implements a growth marketing strategy that aligns with your business goals.
Consumers today don't want marketing to disrupt their lives. As a result, content marketing works because it doesn't feel like it's disrupting them. Rather, it feels like it's helping. They're attracted to it (rather than it being thrown down their throats like a YouTube Ad you can't skip).
Inbound marketing generates 54% more leads and costs on average 61% less than more traditional outbound practices. Customers find your business instead of the other way around.
Quality content helps your business attract and turn prospects into leads. Leads you generate from inbound marketing are highly qualified because they're actively looking to solve a problem.
A digital growth agency can produce content that positions your brand as the solution.
What Services Does a Content Growth Agency Offer?
Not all growth marketing agencies are the same, but most offer services that are aimed at growing your business. Here are some content marketing services that a growth agency offers.
Content strategy
Content strategy is a plan that lays out the planning and creation of your content. It involves conducting market research and understanding who your target audience is.
A content marketing strategy ultimately answers the question, "What content should we create and what are our goals?"
It also involves planning content for various stages in the marketing funnel.
Potential customers may discover your brand via search or social media platforms like Facebook when they're trying to solve a problem or get an answer.
A content marketing agency can help you produce content that raises awareness for your brand and moves prospects through the sales funnel.
Content creation
Consumers today use multiple channels to interact with retailers. An omni-channel presence is a must, but you need to create content for each channel.
A content growth agency can help you identify the channels that your target audience is on and what kind of content to create.
Blog posts and social media content are the two of the most popular types of content that growth agencies create for their clients.
Some content growth agencies also create other types of content for their clients, such as videos, images, infographics, case studies, and even printed materials like brochures.
Content optimization
More than half of shoppers say they use Google to discover new brands.
SEO is an important aspect of content marketing. It involves optimizing articles to improve their visibility in search engines like Google.
Most growth agencies offer optimization services on top of content creation. Optimization helps your content raise brand awareness and drive more organic traffic to your site.
Content promotion
Just creating and optimizing a piece of content is no guarantee it'll drive results. You also need to distribute it on the right channels to reach your target audience.
A content growth agency can work with your business to promote your content on various channels, including social media, email, and more.
Data from Backlinko has found that top ranking pages in Google have more backlinks than lower ranking pages.
A content marketing agency can also help you build backlinks to your content from relevant sites to improve their organic rankings.
In-House Content vs. Third-Party Content Production
Almost 70% of businesses are now investing in content marketing. But one challenge that companies face is producing great content on a regular basis.
Here are the pros and cons of building an in-house content team and outsourcing content production to a content marketing agency.
In-House content
Producing content in-house gives you more control over the content creation process. Taking this approach helps you maintain brand consistency with your content.
You won't have to depend on a third-party to produce content for your team. But taking this route has considerable startup costs.
You'll have to bring on full-time hires to manage your entire content strategy from brainstorming topics to writing your content and promoting it across different channels.
Outsourcing content production
The other option is to hire a content growth agency to handle your content needs. Working with a content marketing agency allows you to tap into their vast talent pool.
Think of a content growth agency as a partner. They work closely with you to develop and implement a content strategy that aligns with your business goals.
A major advantage of outsourcing content is the degree of flexibility they offer. They can work according to your budget and gradually ramp up content production as you start seeing results.
But one downside is the number of agencies that offer content marketing services. It can be difficult to find the right marketing agency, which brings us to our next point.
What to Look For When Choosing a Content Growth Agency
Choosing the right content growth agency is just as important as having a content strategy developed and implemented for your business growth. 
Here are some things to look at.
Portfolio
Any experienced content growth agency will have a portfolio. Ideally, you want to work with an agency that has experience in your industry.
Read through a recent blog post they've published. Is the content well-written for the intended audience? Would you feel comfortable publishing it on your own site?
Search engine optimization
Google processes a staggering 1.2 trillion searches a year.
Your target audience is likely searching for products or services your business offers. But if your content is poorly optimized (or not optimized at all), it may as well be invisible.
A content growth agency that has experience with SEO is simply a must. Choose an agency that knows how to optimize your content for improved visibility.
Writer expertise
83% of consumers say they are cautious about the content they share. They also deem content as valuable when it provides useful information.
Look for a content growth agency that has writers with experience in your industry. It pays to find an agency that can develop quality content for your business.
Software
The occasional typo won't hurt your business. But visitors may have a negative impression of your business if you regularly publish content that's riddled with spelling and grammar issues.
Hire a content growth agency that uses AI-based software to check for things like spelling, grammar, and plagiarism before new content gets published to your site.
Content Growth Agency FAQs
What is a content growth agency?
A content growth agency works closely with your business to develop and implement a content strategy that drives revenue growth in a scalable way.
Why should you hire a content growth agency?
Mediocre content doesn't cut it anymore. A content growth agency can create quality content that raises brand awareness and establishes your business as an authority.
Hiring a content growth agency is also far more cost-effective than building an in-house content team. An agency can also work with your budget and gradually scale as your business grows.
How do you choose the right content growth agency?
Look for a growth agency with knowledge of your industry. They should also have experience with search engine optimization and a strong team.
Does content marketing really work?
Absolutely. 
But content marketing only works when you have a solid plan and focus on producing quality content. Spamming keyword-focused articles just doesn't work.
We've helped dozens of SaaS, service, and affiliate websites grow their business with content marketing. Be sure to read the case studies here to see how.
How do you write good marketing content?
Writing quality content is achieved by first identifying what your audience is searching for and delivering content that matches their intent.
Get Started With an Experienced Content Growth Agency
At Codeless, we follow a proven process that allows us to produce over 250 pieces of content each month. Each piece goes through extensive checks to ensure they meet strict quality standards.
Ready to grow your business with a content marketing strategy? Book a discovery call with us to get started.