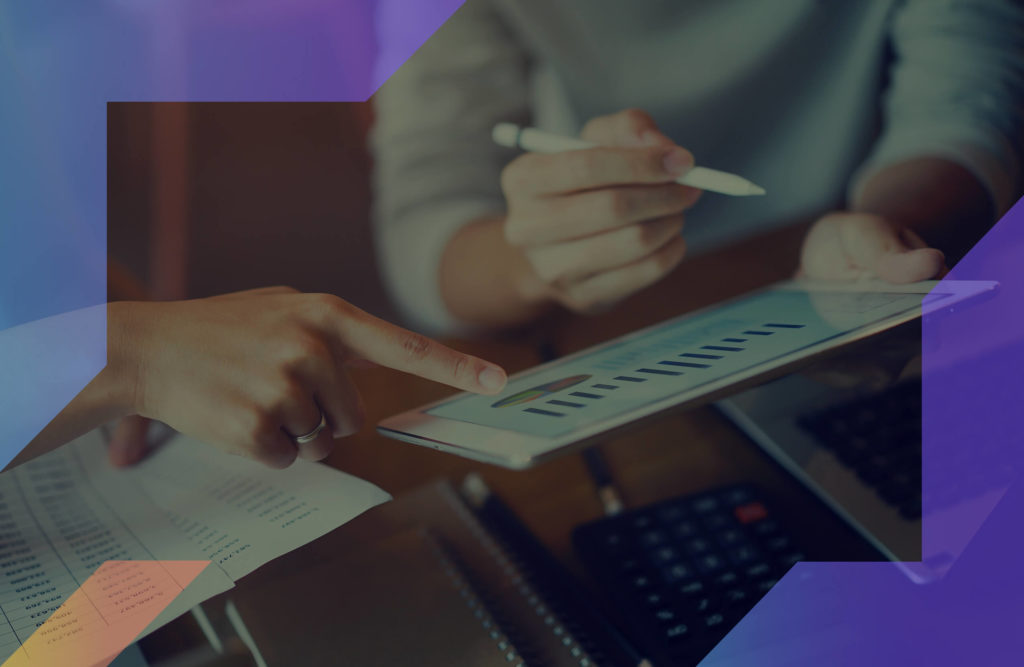 What is a Content Marketing Firm and Do You Need One?
Over 70 million blog posts are published every single day. If you're simply producing the same regurgitated stuff, you'll fail to make an impression with your target audience.
If your content is deemed poor quality, visitors simply won't engage with it or bother sharing with others. The answer to standing out in today's competitive landscape is to produce authoritative and search-optimized content.
But creating quality content on a consistent basis is a challenge that many brands face. One answer is to work with a content marketing firm to keep up with content creation.
In this article, we'll look at what a content marketing firm is, the services they offer, and what to look for to choose the right one for your business.
Click the links below to navigate to the section that interests you most:
What Services Does a Content Marketing Firm Offer?
A content marketing firm is an agency that develops and implements a content strategy for your business. Working with such partners is crucial in raising brand awareness and engaging your target audience through content.
Let's look at the services that a content marketing firm offers.
Content Strategy
You wouldn't build a house without a blueprint, would you? While certainly possible, you're only making things more difficult for yourself.
A content strategy is a marketing plan that guides the content creation process for your business. It involves researching your target audience and identifying their pain points.
This allows you to create useful and engaging content based on their needs. A successful content strategy also considers content for each stage of the buyer's journey.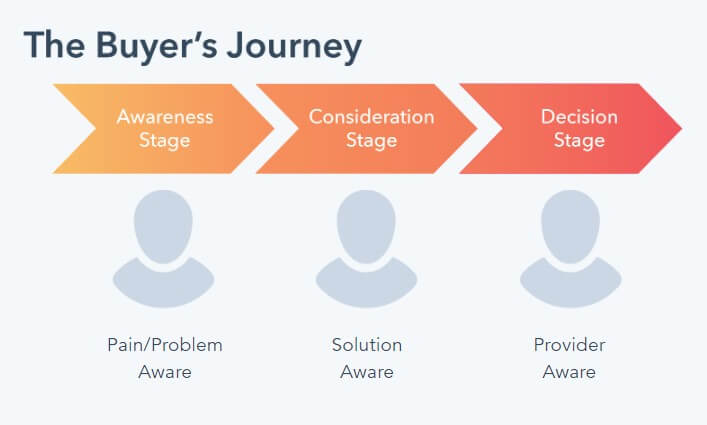 A documented content strategy is an indispensable component of content marketing. It outlines the topics you'll cover, the channels you'll publish on, and the objectives of each piece.
A content marketing agency can create a marketing strategy that's unique to your business.
Content Creation
Content creation is all about creating content that answers questions your target audience is asking. This is in stark contrast to traditional forms of advertising which tends to be more intrusive (like ads on YouTube that suddenly disrupt your video).
Blog posts are one of the most effective content types. Blogging helps you attract visitors to your pages where you can then position your products or services
After social media content, blog posts and short articles are the most widely used content types (89%) for B2B marketers: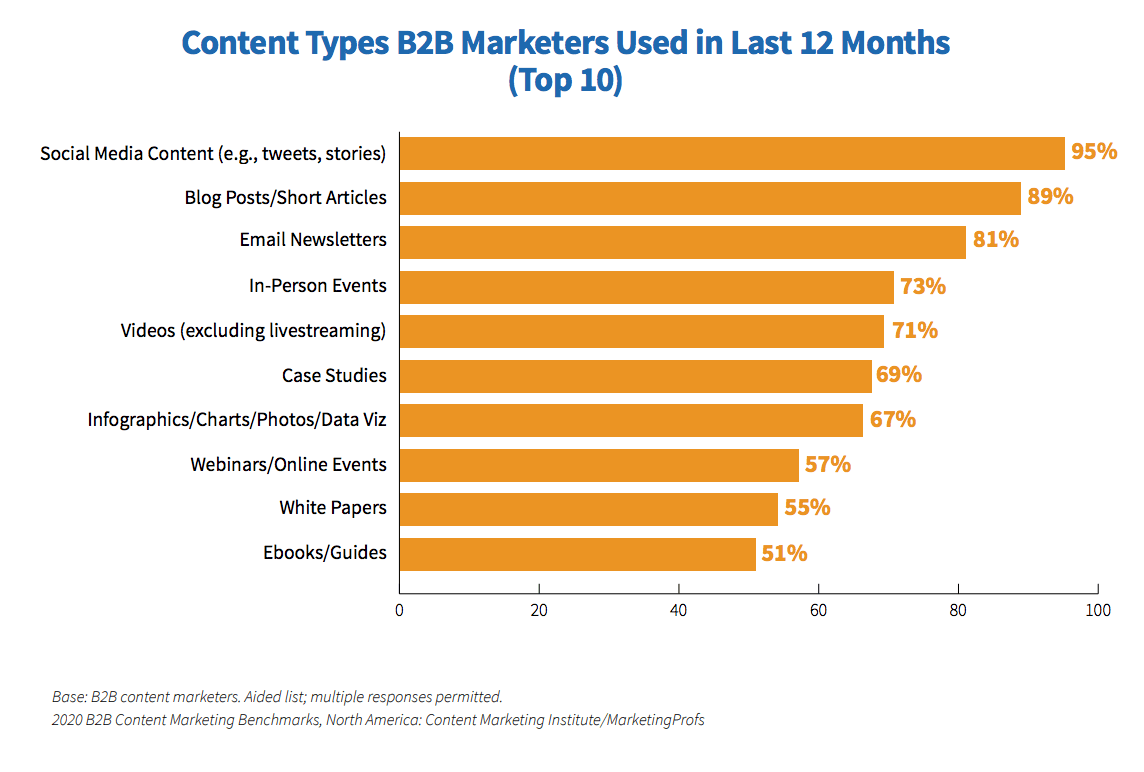 Unlike traditional advertising that stops the moment you pause a campaign, blog posts drive long-term results. A blog post you create today can generate leads for years to come.
A content marketing agency can create blog posts and long-form content that helps you reach more potential customers.
Content Optimization
Consumers today go online to conduct product research. 59% of consumers say they use Google to research purchases they plan to make online.

But your content needs to be visible to have any measurable impact on your bottom line.
Content optimization involves optimizing your content for target keywords. This means making sure your keywords are in your title tags, headings, and throughout your content to improve its overall relevance.
A content marketing agency can create high quality content and optimize it for your target keywords to boost your SEO efforts.
Content Promotion
Just creating and optimizing a piece of content isn't enough. You also need to take steps to promote your content to reach an even wider audience.
There's no shortage of marketing channels to spread your digital content. But it makes sense to focus on those channels where your audience is.
For example, if your audience is primarily on Facebook, promoting your content on that platform will help you reach more potential customers than other social media networks.
A content marketing firm can help your B2C or B2B company identify the best channels to promote your content on.
Given how much effort is involved to create, optimize, and promote content, you may want to consider working with a content marketing company to streamline your efforts.
In-House Content vs. Third-Party Content Production
Generally, you have two options when it comes to implementing a content marketing strategy for your business — hire an in-house team or outsource to an agency like Codeless.
Let's take a look at these in more detail.
Creating Content In-House
Taking this approach means building out a content marketing team to handle all aspects related to content marketing — ideation, creation, optimization, and promotion.
Creating content in-house gives you more control over the content creation process. Because you don't have to depend on a third party, you can collaborate more effectively and quickly communicate changes.
But building an in-house team also has considerable startup costs.
You'll need to hire content writers with experience in your industry as well a content marketing manager to oversee the entire process. That doesn't even include the time it'll take to onboard new employees and get them up to speed.
Outsourcing Content Creation
Content marketing can be tough on your own. Just creating a single piece of digital content like a blog post takes some serious effort even as an experienced marketer.
After you publish, your job is far from over as you need to plan and create new content. Keeping up with content creation can be difficult unless you have the time and resources.
This explains why content creation is one of the top outsourced activities. 84% of B2B organizations rely on third parties to create content for their brands.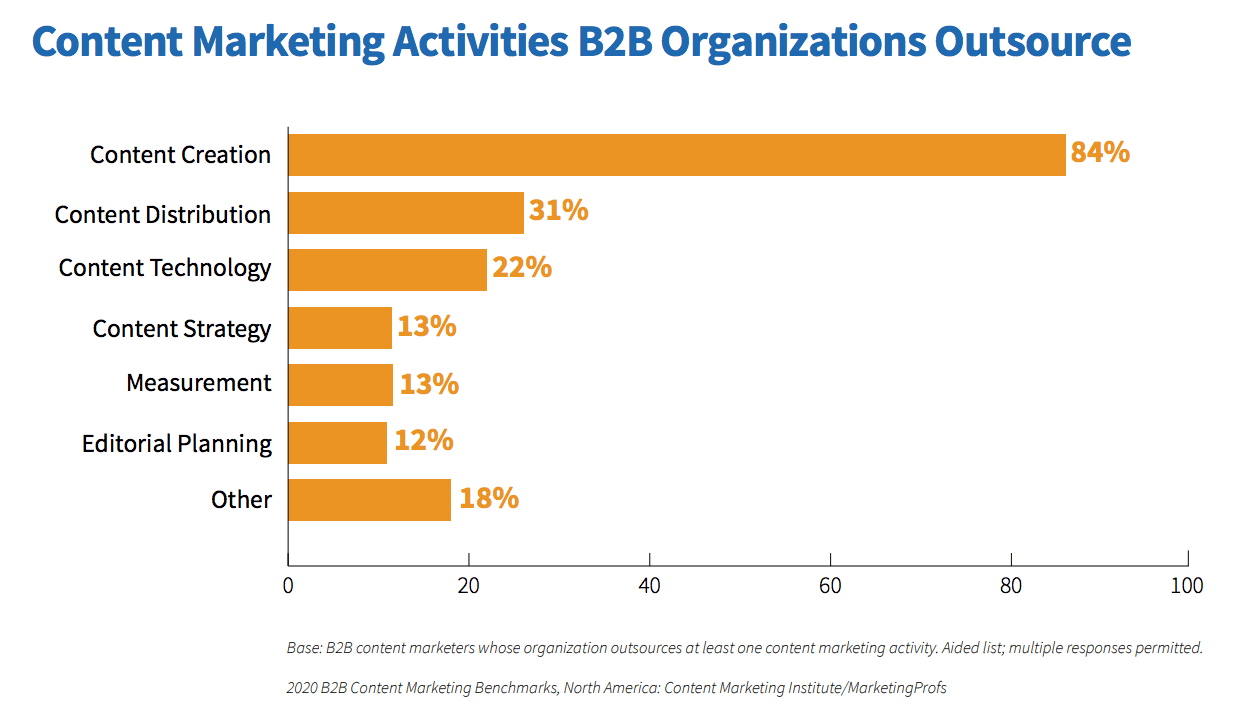 Outsourcing content creation to a content marketing firm not only has lower initial costs, but also works well at scale. You can start with a few content pieces a month and then gradually ramp up as you start seeing results.
Working with a content marketing company also gives you access to a larger talent pool. For example, many agencies have designers on their team that can help create visual content with images and charts for your blog.
Depending on your budget, working with a content marketing firm may be a better option for your business.
But one of the downsides is finding the right agency to implement a content marketing campaign for your business.
How to Choose the Right Content Marketing Firm
Search on Google for "content marketing firm" and you'll find tons of results. This can make it difficult to find the right agency for your business.
Here are some things that you should look for.
Portfolio
Any competent content marketing firm will have a portfolio that contains articles they've written for previous clients. Reviewing their portfolio will give you a better idea of the content quality they produce.
What you're also looking for is an agency that can deliver results. Read through any case studies that they've published to see what kind of results they've helped their clients achieve.
If a marketing agency doesn't have a portfolio, then you're likely dealing with an inexperienced company.
Search engine optimization
By ranking in the search results, you can position your brand in front of potential customers looking for a solution that your products or services can solve.
But sites in the first page of Google drive a large majority of all search clicks.

No matter how good your content is, the reality is that most people won't see it if it doesn't rank at least on the first page.
A content marketing firm that has experience with SEO is simply a must. This will ensure that they can produce quality content for your brand and get it ranking for your keywords.
Writer expertise
Good writing is key to communicate effectively. But if you're in a highly technical industry, then you'll want to hire an agency that has experience with those topics.
Look for a content marketing firm that has written content in your industry. This isn't always necessary though as they can also bring on technical writers to their team.
Software
Something else you should look for is an agency that uses AI-based software to research and produce their content. This can uncover low hanging fruit that your business is not yet taking advantage of.
The use of software also helps to identify grammatical issues or instances of plagiarism, ensuring that your content is completely unique.
Content Marketing FAQs
What is a content marketing firm?
A content marketing firm is an agency that creates content for your business to raise brand awareness and increase your reach online. Working with an agency can help you scale your content creation efforts and generate more leads.
What does a content marketing firm offer?
A content marketing firm helps with all aspects of content marketing from ideation and creation to optimization and promotion. They can develop and implement a marketing campaign that aligns with your business objectives.
Does content marketing work?
Absolutely. Content marketing is effective because you're providing value to your target audience, which helps build trust with your audience and establish authority.
Be sure to check out our case studies to see how we've helped our clients generate measurable results in some of the most competitive spaces online.
How effective is content marketing vs traditional marketing?
Content marketing works because it's a form of inbound marketing — visitors are actively seeking your brand instead of the other way around.
Content marketing has been shown to generate three times more leads at a cost that's 62% less than traditional marketing.
Why should I hire a content marketing firm?
Outsourcing to a third party allows you to scale content creation and increase your search engine visibility. You also won't have to build your own content marketing team, which has huge startup costs.
Get Started With a Content Marketing Firm
Content marketing can be a valuable lead generation tool for your business. It helps you increase your reach online and turn more visitors into customers.
But online users today have high expectations when it comes to content quality. Producing mediocre content just doesn't cut it anymore and reflects poorly on your brand.
To drive measurable results, you need engaging and search-optimized content — something that we just so happen to specialize in.
Book a call to get started and we'll be in touch shortly.