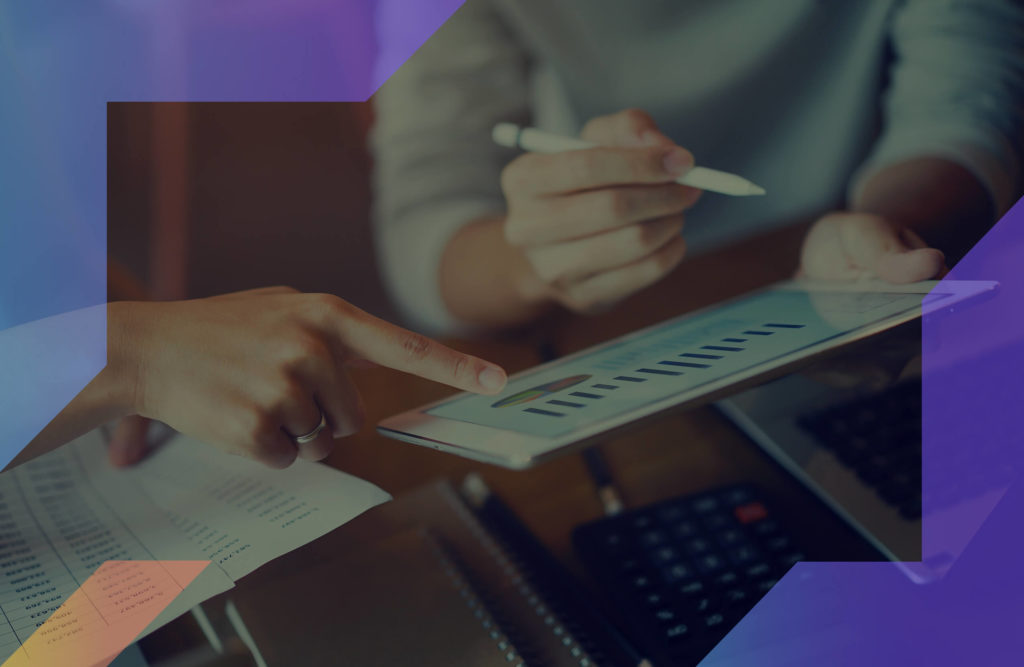 If you aren't investing in your content marketing strategy, you're leaving money on the table. Content marketing is an effective lead generation tool for B2B marketers trying to engage and convert prospects.
Custom content like high-quality blog posts, guides and reports are invaluable resources for your audience. However, content creation is a time-consuming process that can be costly if you're only doing it yourself.
Even worse, if your content strategy is off, your content might miss the mark with your target audience. Without the proper content strategy in place, you might as well be burning your money. The content you create may not be optimized for search, negatively impacting your organic traffic potential and forcing you to rely on social media for promotion.
These are critical issues that could hurt your business, but they are avoidable.
By working with a marketing agency you can trust, you can leverage an external content team for all aspects of your content creation. This can include developing content ideas, writing, editing, optimizing, publishing and promoting. Every step is critical to ensure that your content marketing strategy is fully executed.
In-House vs. Third-Party Content Agency
Debating whether or not to manage your content in-house or use a content strategy agency? Well, there's plenty of pros and cons to each solution, but working with an external content marketing agency will likely be the best selection.
Should I produce content in-house?
In-house teams benefit from streamlined communication and a solid understanding of the product and the interests and beliefs shared by their target audience. They can be nimble, constantly changing and adapting to the different business functions. When the business changes course, they are right there along for the ride. They can adapt the content at a moment's notice and still have it ready to meet the publishing deadline.
Managing your content strategy in-house also allows you to fully understand how a piece of content or blog post can fit into some of the other initiatives different departments are currently working on.
For example, you might have one of your writers working on an article with the focus keyword "automated customer support," while your product team is preparing to launch a similar feature. In-house teams are able to connect the dots more seamlessly across departments since they are naturally working more closely together.
The main negative reason for producing your content in-house is time and resources. In order to effectively scale, you'd need to hire more writers and employees to manage the process. Some of those employees may be successful B2B marketers, but might lack the technical SEO experience to ensure the content performs well in organic search as an inbound marketing asset.
Should I hire a content agency to produce content?
Creating quality content is hard. Doing it consistently is even harder. A content strategy agency can help you do this at scale with ease. When you partner with a content strategy agency, you'll work with a content team that will do all the heavy lifting for you.
This will eliminate your need to hire writers, edit content and worry about on-page optimization. Instead, you can go back to managing other areas of your business that need your attention.
No matter what marketing agency you pick, you'll discover that a variety of marketing services are offered. The agency will likely start by reviewing your target audience's buyer persona and performing a content audit to identify gaps. Then, they'll map out your content strategy and share content ideas for future blog posts.
This will all be done by professionals who have developed engaging content for other clients. Their expertise will be invaluable and likely more comprehensive than what is available on your team. By leveraging a content strategy agency, you get it all — engaging content that is optimized and aligned with the correct strategy without the hassle and expense of a full-time writing staff.
Selecting Your Content Strategy Agency
You might still be hesitant, though. After all, why would you trust an external marketing agency to lead your content marketing efforts?
How can someone else more effectively reach your audience? Your story is yours, and you're the only one that understands your business and the targeted buyer persona right, right?
Wrong.
It's not uncommon for founders to think like that, but it limits their ability to execute a scalable content marketing strategy. Sure, you can achieve success with one content marketing campaign on occasion. In order to be effective, though, you need to have an entire writing and promotion team dedicated to producing engaging content and amplifying it with the proper social media content strategy.
A content strategy agency will deliver high-quality content assets that align with your digital strategy and resonate with your B2B buyer. It will free your team from spending time managing writers or drafting the content, allowing your team of B2B marketers to invest their energy in growing your business through other content marketing efforts.
Many content marketing agencies offer other marketing services as well. These can range from packaging your content into bite-size snippets that will perform well on social media sites like Facebook and Twitter to overhauling your entire digital strategy. Since an effective content strategy relies on all disciplines of marketing, it makes sense for some marketing services to overlap.
The Codeless Advantage
Codeless has written for some of the biggest SaaS, service and affiliate brands in the world including WordStream, Kinsta, Monday.com, AdEspresso, Wicked Reports, Testimonial Hero and dozens more.
However, we didn't just write for them. We partnered with them, outlining the best strategy to drive brand awareness, high-quality leads and organic traffic with custom content. We're just as focused on their success and want to ensure the content pieces we create for them move the needle for their business.
With 250+ content assets produced each month, you've likely read and were inspired by something written by the Codeless content team. Each content piece is written by some of the world's best writers, including many who previously worked for B2B companies in the SaaS and services industry.
Unlike other content agencies, Codeless works alongside you to strategically produce content at scale. We recruit writers, so you do not have to worry about the hassle of finding someone who can coherently put together intelligent sentences with a strong point-of-view that's backed by best practices, timely examples and accredited statistics. All of our writers have B2B marketing expertise and will deliver consistent, high-quality marketing assets your target audience will love.
All content will be optimized by our team of content strategists to ensure that your potential clients are finding your content on every search engine. Every content asset will be analyzed by MarketMuse, an industry-leading AI and machine learning software that informs content ideas, optimization and decisions.
Content Strategy Agency FAQs
What kind of content do you need?
We categorize content deliverables into groups or types based on the overall scope (like a ~500 word landing page vs. a ~10,000 word pillar page).
Landing pages (generally) tend to be more basic in nature. The price per piece will be less, and there's usually less work involved. Whereas long-form pieces tend to take longer, require more resources, and are therefore more expensive.
What's the general price range for that content type?
Our client minimums start at $5,000 and increase from there. We have Startup, Scale, and Enterprise plans available to fit your varying content marketing needs and budget.
What's the monthly volume or budget?
Minimums will start at five 2,000 word articles per month for $5,000. Our Scale plan accommodates seven 2,000 word articles per month, and our Enterprise plan provides you with 10+ articles per month. Custom quotes are available.
What payment terms work best for you?
We can send monthly invoices on the first of each month for the work done during that period, with payment due within 7 business days. We can also send quarterly invoices at the beginning of each quarter. We do not accept Net 30 or similar.
What's your potential start date?
We currently have a wait list, but we've been waiting for you to add your name to it! Sign up and a Codeless team member will reach out to you once we have enough capacity to meet your needs. As always, we hope our engagement is long, but the wait is short.