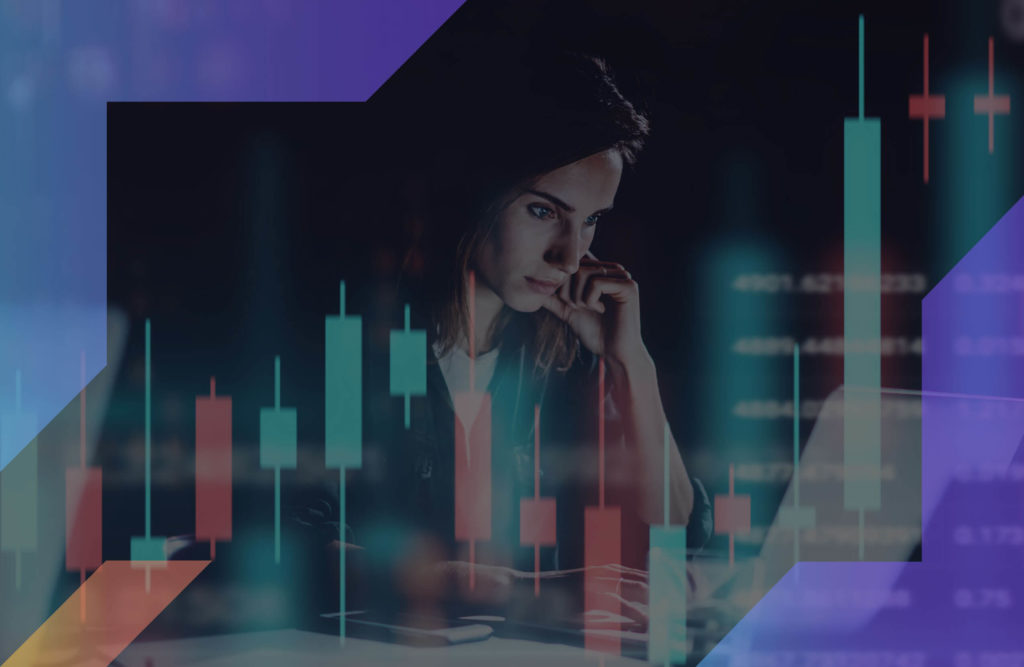 What Is a SaaS Content Agency and Do You Need One?
Consumers are more digitally connected than ever. But they face a barrage of ads all vying for their attention as they browse different channels.
How can you cut through the noise and reach your audience? How can you give your SaaS business a competitive advantage online?
With content marketing — an inbound marketing strategy that helps your business attract potential customers through content.
In this article, we'll look at why SaaS brands need content marketing. We'll also look at the services a SaaS content agency offers as well as what to look for when hiring one.
How Content Marketing Drives Organic Growth For SaaS Brands
Traditional marketing consists of advertising on conventional channels. Brands advertise on channels like TV to reach consumers and promote their products.
But many of these ads tend to be pervasive and interruptive. It's no wonder that 69% of consumers say they distrust advertising.
Inbound marketing shifts the narrative.
Providing useful content attracts potential customers to your site and allows you to build trust with your audience. You're providing something of value instead of bombarding them with ads.
78% of consumers say they prefer learning about a brand through articles rather than ads.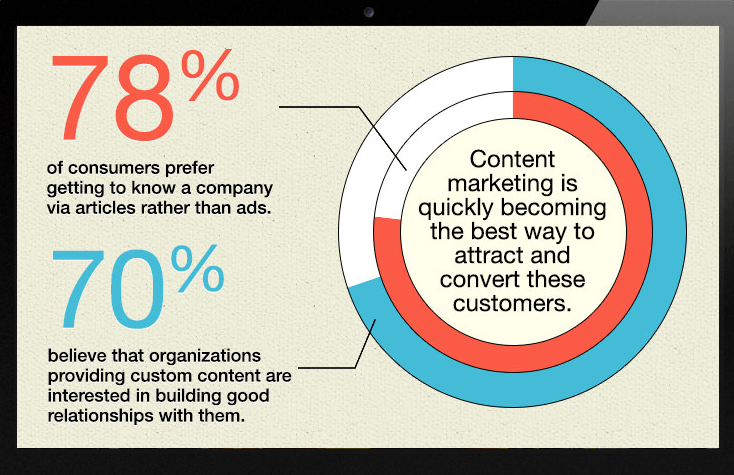 Just how effective is content marketing?
Very.
Content marketing costs 62% less than traditional marketing and generates 3 times as many leads. Content on your site can bring in targeted traffic and leads for years to come.
Compare that to more conventional marketing channels where traffic stops the moment you pause or suspend a campaign.
Content marketing can deliver a high ROI for your SaaS company.
But blasting out low-quality or "thin" articles won't get you the results you're looking for. Your content needs to provide value to bring in leads and convert prospects.
If you're willing to create helpful resources, then you stand to gain a major competitive advantage online
But how can you produce quality content on a consistent basis?
This is where a SaaS content agency comes in — an agency that develops and implements a content marketing strategy for your SaaS business.
Let's take a look at some of the services that a SaaS content agency offers.
SaaS Content Agency Services: The Process
You know that producing content for your SaaS brand works. And you know that it can help raise brand awareness and increase customer acquisition.
Consumers today expect quality content from brands they follow. But one challenge that your SaaS company faces is keeping up with content creation demand.
Here's how a SaaS content agency can help you grow your business.
#1. Content Strategy
Content strategy encompasses the ideation, creation, and distribution of your content. Think of it as a content marketing blueprint for your SaaS company.
Content strategy helps you better understand who your audience is and identify what their pain points are. This allows you to better align your content to their needs.
A SaaS content agency works closely with your SaaS company to determine the objective of each piece and identify the channels you'll publish on.
Here are the primary steps involved when developing a content strategy: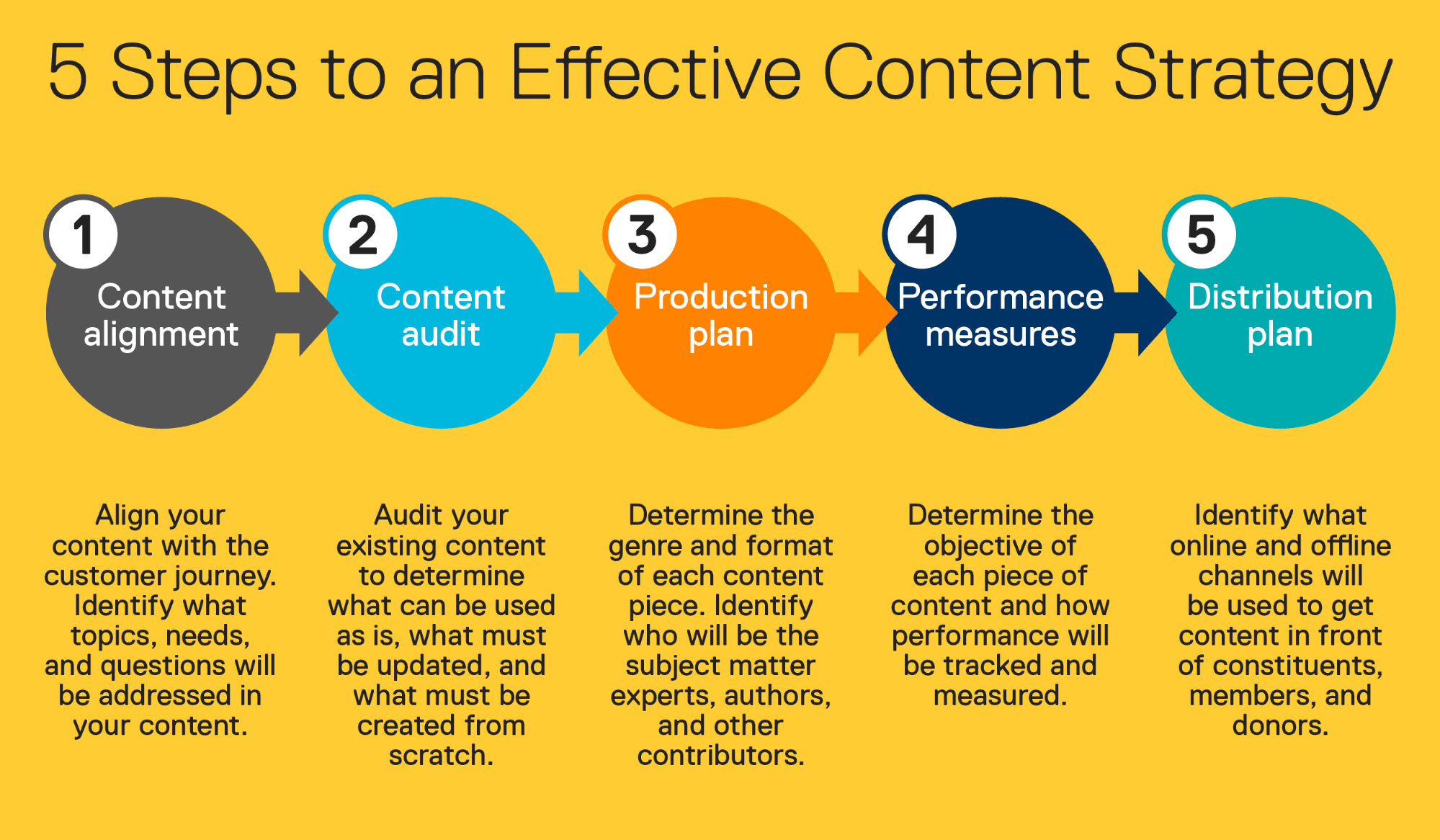 A SaaS content agency helps you develop an effective content strategy that aligns with your business goals.
#2. Content Creation
Blogging is a great way for your SaaS company to drive more traffic to your site and raise awareness for your products or services.
For example, if you offer accounting software and you publish content on keeping track of business expenses, your target audience can see your content in Google when they search for that topic.
Blogging allows you to increase your visibility online and generate results. But it can be difficult to brainstorm and create new content for your blog on a regular basis.
A SaaS content agency can help you develop content for your website and even other types of content like social media posts, videos, infographics, whitepapers, and more.
This is important as savvy buyers use multiple channels to research products.
#3. Content Optimization
Consumers today are more deliberate about their purchases. 51% of shoppers say they use Google to research a purchase to inform their decision.

If you want to be found for your target keywords, your content needs to be visible and optimized to have an impact on your bottom line.
A SaaS content agency optimizes your content to increase their visibility in Google. This makes it easier for your target audience to discover your brand.
Content optimization goes beyond simply adding in the right keywords. It also involves making sure that your content is accessible across all devices.
#4. Content Promotion
Creating a piece of content and optimizing it is no guarantee it will bring in leads. That's because consumers today use different channels to inform their purchasing decisions.
While consumers turn to a brand's website to research products, they also look to social networks, and even video channels.
There are numerous marketing channels for content distribution. But it makes sense to focus your attention to where your target audience is.
A SaaS content agency can identify which channels to promote your content on. They can also conduct research into how your competitors are promoting their content.
Now that you know the process, let's take a look at actually creating the content.
You generally have two choices — produce content in-house or outsource to a SaaS marketing agency.
Let's look at these in more detail.
In-House vs Third Party Content Production
Many SaaS brands struggle to keep up with content creation. Part of the reason is due to the amount of time it takes to create content.
Just taking a single piece of content to market takes approximately 12 days. This isn't that surprising once you factor in time for outlines, edits, and approvals.
Maintaining a consistent content publication schedule is difficult, but not impossible. Here's how you can produce quality content for your SaaS brand on a regular basis.
Hire a team of in-house writers
Bringing in a team of writers to produce content in-house requires a considerable upfront investment. Not only do you have to find writers with the skills you're looking for, you also have to pay salaries and benefits.
Producing content in-house gives you far more control and flexibility of your SaaS marketing strategy. But it also means that the team is responsible for overseeing the entire content production process.
Outsource to a SaaS Content Agency
The other option is to work with a SaaS content agency like Codeless to develop and implement a content strategy for your business.
Outsourcing content production is highly scalable. You can start with a small budget and ramp up content production as your SaaS business grows.
One downside though is the sheer number of content agencies that offer SaaS content marketing services. How can you find an agency that's right for your SaaS brand?
Let's look at the answer to that question in more detail.
What to Look For When Hiring a SaaS Content Agency
A SaaS content agency is responsible for developing and implementing a content strategy for your business. Here are some things to look for before hiring one.
#1. Portfolio
A solid portfolio is a good indication that a B2B SaaS marketing agency can produce the right kind of content for your business.
Look through any case studies they've published to see what kind of results they've generated for their clients.
If SaaS content marketing agency doesn't have a portfolio, you're potentially dealing with an inexperienced company.
#2. Search engine optimization
Consumers turn to search engines to conduct product research. No matter what services your SaaS company offers, your audience is likely searching for answers on Google.
A SaaS content agency that has experience with SEO is a must. They can identify and optimize content around keywords that your potential customers are searching for.
#3. Writer expertise
Companies that prioritize blogging are 13 times more likely to see a positive ROI. There's one major caveat though — your content needs to be well written to see these kinds of results.
Producing mediocre content just doesn't cut it anymore. Look for a SaaS marketing agency that has writers with experience in your industry.
#4. Software
Software enables SaaS content agencies to optimize content for target keywords and check for any plagiarism issues. Look for an agency that utilizes software in their content production.
What is a SaaS content agency?
A SaaS content agency is an agency that helps SaaS brands increase their reach and generate more leads through content marketing.
Does content marketing work?
Absolutely. We've helped with some of the top SaaS brands increase their organic traffic and reduce lead acquisition costs with content marketing.
Read our case studies to see how we did it.
Why should you hire a content marketing agency?
Keeping up with content creation demands isn't easy. A SaaS marketing agency can develop and implement a content strategy that drives your business objectives forward.
What are the best saas marketing channels?
Blogging is one of the best marketing channels as it allows you to share your expertise and attract potential customers with quality content.
How much is it to hire a SaaS content agency?
It depends. You can start with a small budget and ramp up your spending as you generate results.
Get Started With an Experienced SaaS Content Agency
Consumers today have high expectations when it comes to branded content.
They're looking for informative and thought-provoking content that provides value. Producing anything less than exceptional is a risky proposition.
Give your SaaS brand a competitive advantage online with quality content — the kind that engages your target audience and fuels your business' growth.
Get started now by booking a discovery call with us. It'll only take a few minutes.