If you're considering using podcasts as part of your content strategy, then you're in good company.
But launching a successful podcast series is no mean feat.
From coming up with fresh ideas and roping in guests, to tech issues that may arise during recording or editing — every brilliant podcast had to overcome a few hurdles along the way.
This article will shine a light on how podcasting can help with your content marketing.
It will also take you through a few best practices to keep in mind while producing podcast content. We'll also feature the best content marketing podcasts you can learn from.
But first let's back up a bit: What is podcasting, and why does it work so well?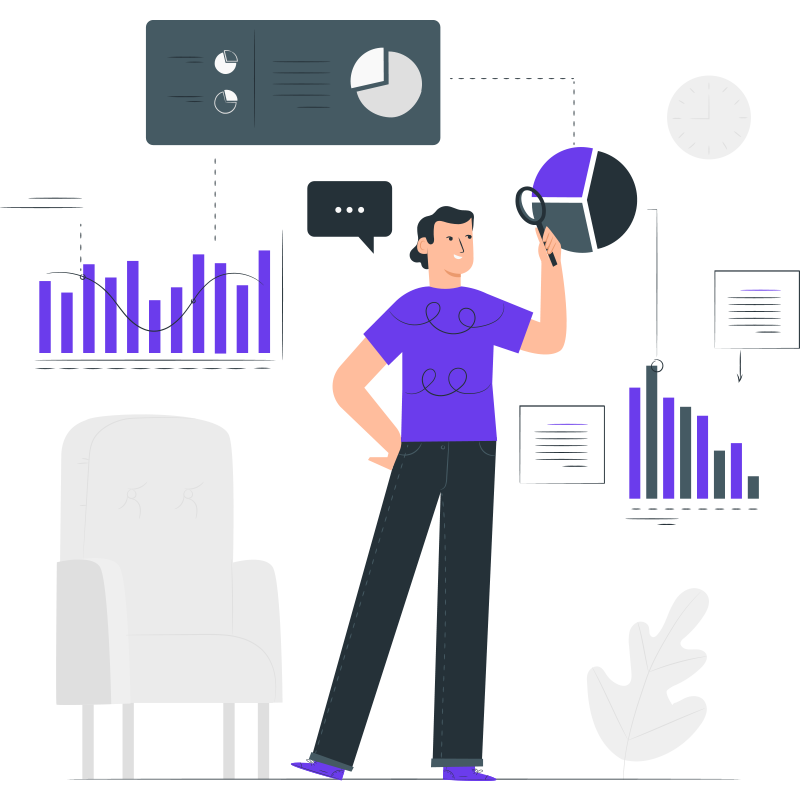 Get long-term ROI.
We help you grow through expertise, strategy, and the best content on the web.
What is Podcasting and Why Does it Work?
A podcast is a piece of audio content that can be downloaded and listened to on any device.
Listeners subscribe to get news and information about a particular industry, or for entertainment or education.
Your company can use podcasting, just as you do your blog, to educate and inform your target audience.
Think of it as a company's branded radio show.
And it's exploding: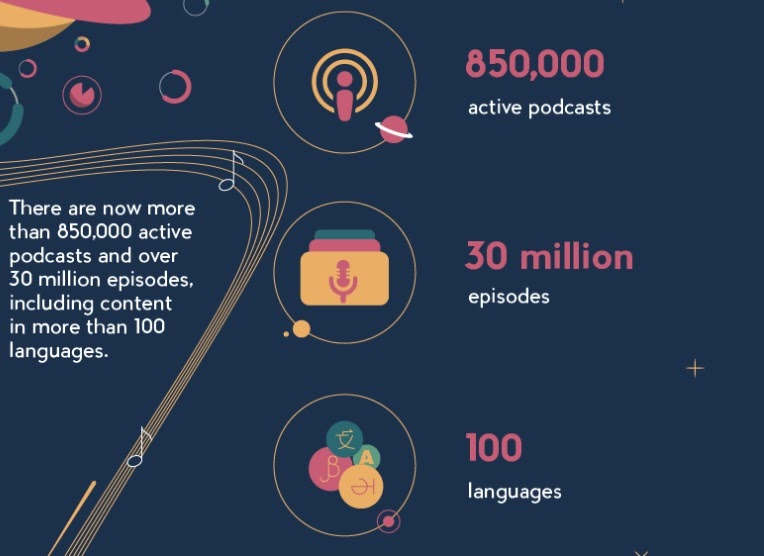 Almost 75% of the American population is familiar with the term 'podcasting.' Half have already listened to a podcast.
Podcast growth is accelerating compared to other kinds of content.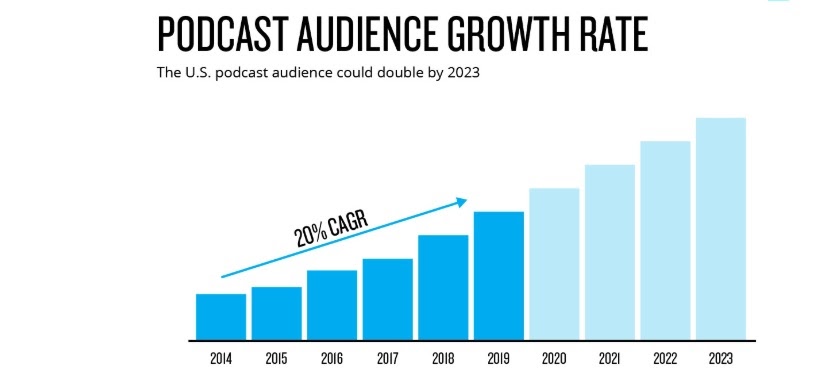 This is a huge opportunity for digital marketers, who want to use podcasting to expand reach and exposure (in addition to popular content types such as blogging or email marketing). It's also a great SaaS marketing tool.
Why Do Podcasts Work?
A 20-second ad at the beginning of the investigative podcast series Serial supposedly turned email marketing company MailChimp into a pop culture phenomenon.
Whether you are looking to launch a free podcast, or want to raise brand awareness via podcast advertising, audio content is a powerful way to reach target listeners
In fact, podcast revenue is expected to shoot up by $1 billion by 2021.
This reflects the surge in demand among digital marketers who want to use podcasts in their content marketing strategy.
Here's why.
Podcasts are convenient
The podcast gives listeners an unparalleled level of flexibility because listeners can choose to hear content on any smart device at any time — while exercising, travelling and quite often, from the comfort of their living room.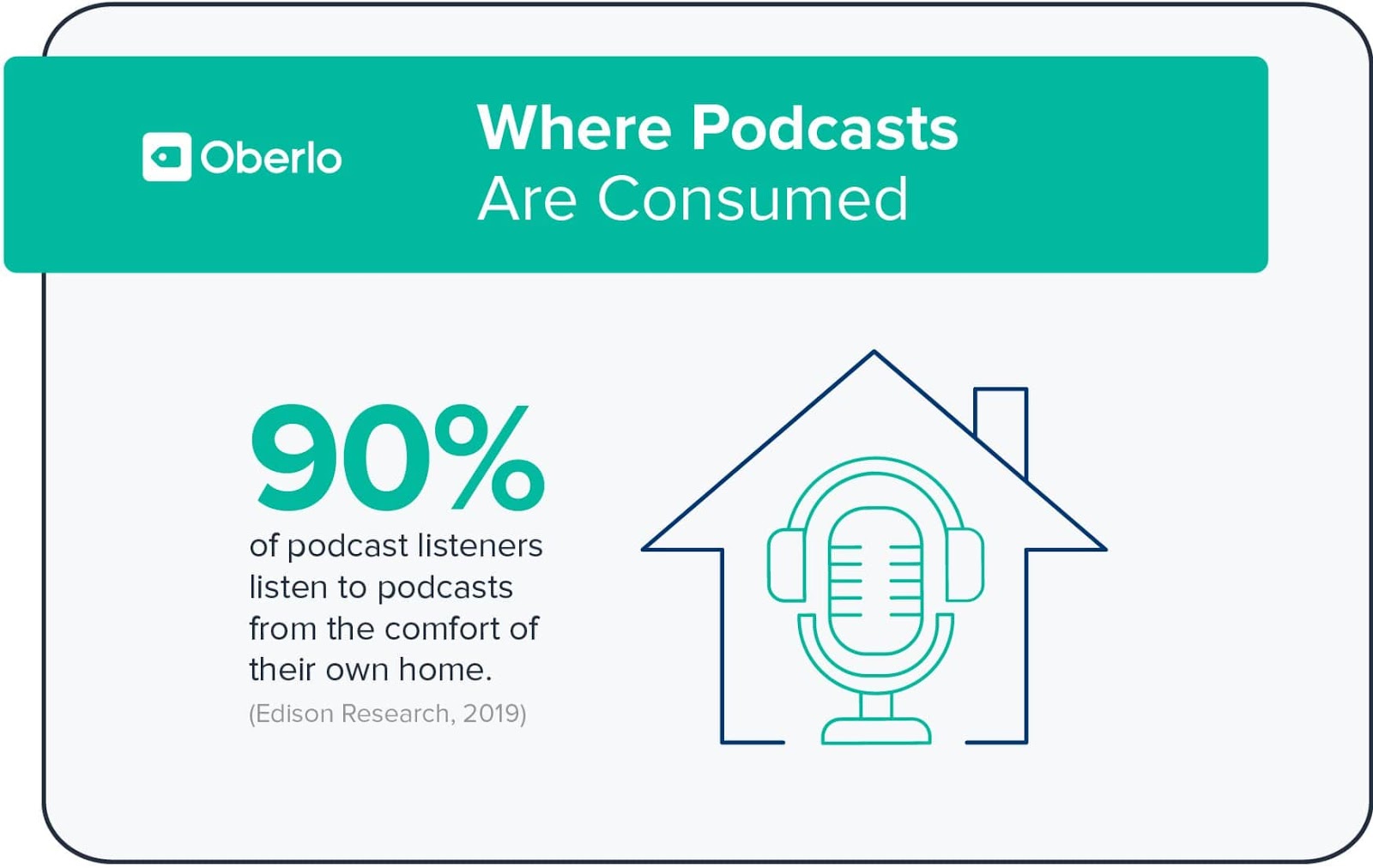 Podcasts deliver value
When thousands of pieces of content churned out every day, it can be hard to stand out from the competition.
A podcast is a great addition to your digital marketing mix because it can be used to deliver real value and make an impact on your listener.
For instance, use it to educate your customers and share inspiring strategies that can help them overcome a problem.
Podcasts are personal
A good podcast goes beyond educating, to entertain and engage listeners.
And a human voice can be a powerful way to build familiarity and trust.
It's not surprising that the podcast has one of the best engagement rates compared to other kinds of content.
How Can Podcasts Be Used as a Content Marketing Tool?
Let's take a look at the ways in which your business can use podcasting to grow your business.
Increase brand awareness
Podcasts can boost brand awareness, especially if you choose relevant topics that are close to your listeners' heart.
Take Blue Apron's podcast Why we eat, what we eat.
The food delivery service once hosted a podcast that featured trending topics in food such as the kale craze and the popularity of Chinese food in America.
It was a great marketing tactic that boosted awareness of the brand, despite the fact that the brand wasn't mentioned in any of the episodes.
Drive audience engagement
Podcasts can help you grow a relationship with your audience.
When you put out awesome content, you build a community of loyal followers who want to listen to your wisdom.
You can initiate engagement by ending your podcast with a question, taking a poll or even inviting an audience member on a call.
Gary Vaynerchuck, host of the GaryVee Audio Experience podcast, boosts interaction by asking listeners to submit questions via Twitter using the hashtag #AskGaryVee.
He then addresses a couple of audience questions on each episode.
Grow your reach
When a listener subscribes to your podcast via an RSS feed, they get an alert when new podcast content is published.
Your podcast can be integrated within your blog, or repurposed into a video or infographic and shared widely on social media.
As a result, your listeners are likely to become word-of-mouth ambassadors for your brand and recommend you to others. Podcast listeners are 20% more likely to connect with a brand on social media
Increase your search rankings
Podcasts have definite SEO benefits, because they can now be optimized for search just like any other content type.
Publishing your podcast on a platform means that they'll link back to your site. Using the right keywords for your title and descriptions also help.
Putting our compelling long-form content in your niche, positions you as an authority and improves your SERP ranking.
Top Tips For a Successful Podcast
Let's dive into how you can compete with the ever-increasing number of businesses and private individuals who have started podcasting.
How can you stand out?
#1: Know your audience — find a theme
Just like with any other content type, figure out what your audience is interested in, and identify a strong theme that can fill a gap in the market.
What problem do you want to solve for them? How will your podcast uniquely address that problem?
Podcaster Joe Pulizzi attributes the phenomenal success of his Old Marketing podcast to doing something that nobody else was doing at the time — covering the latest content marketing news.
Business communication platform Slack found a content theme that sat perfectly within their service and culture.
Their podcast, Work in Progress helped people find meaning in work by featuring the charming stories behind people's ambition and failures.
#2: Showcase your expertise with great content
Once you've decided on podcasting, then you'll need to knock it out of the park with your content.
The key is to offer memorable, compelling content that will keep listeners coming back for more.
You will also build trust and loyalty once you become the go-to source for information.
Here's how:
Use real-life anecdotes and examples to bring your podcast to life and make it resonate with your audience.
Pack your podcast with actionable tips and strategies that the listener can take away and apply.
Interview experts and have them share their knowledge and experiences.
Take Target Internet's Digital Marketing podcast, for example, which has listeners in over 190 countries.
They feature an engaging mix of content — value-laden news and insights from digital pros to perspectives on contemporary digital challenges.
#3: Plan
No matter how flawless it may sound, a lot of work goes on behind the curtain to make a podcast that way.
Here are some points to consider:
Equipment:
You'll need a good microphone, headphone and audio recording/editing software.
Some free audio tools to get started with audio recording and editing are Audacity or LMMS.
Topic ideas:
Based on audience research and top keywords for your industry, make a list of potential topic ideas to help you get started.
You can simply add your content ideas to a spreadsheet like I've done for you in the example below.

Or use project management tools Trello or Asana to keep track of your project.
Potential guests:
Make a list of guests whose brains are worth picking. Contact them in advance to plan for future episodes.
Don't forget to do your own research before you speak to them and draft questions ahead of the recording.
Make a script :
Make a podcast episode outline and write a script so that you can keep it focused.
Decide on a podcast length that works for you. There's no magic number but an average of 15 – 30 minutes usually works well.
Hosting platforms:
You'll need a reliable podcast hosting platform to store and stream your podcast files. Start by using a free platform like BuzzSprout or Podbean that can help you stream your podcast to a larger audience.
12 Best Content Marketing Podcasts
Joe Pulizzi and Robert Rose are the duo behind this popular podcast which has been downloaded over 2 million times.

Each 60-minute episode covers their unique take on current news stories in the digital industry. They also highlight lessons and takeaways from strong content marketing examples from the past
Topics: industry news and trends, social media marketing, content marketing
Start with this episode: Who's going to be the Netflix of business content?
Self-publishing school is all about entrepreneurship, and in specific, becoming an author in your niche without using traditional publishers.
Drawing from real-world examples, listeners get a ton of knowledge and advice on varied aspects of becoming a best selling author.
Topics: content marketing, publishing books, entrepreneurship, leadership
Start with this episode: Build Your Personal Brand (And Double Your Business) Using A Book with Chris Ducker
CoSchedule's top quality podcast features plenty of insightful commentary and wisdom from expert marketers such as Jeff Bullas, Brian Dean of Backlinko and Joanna Wiebie from Copyhackers.
Topics: growth marketing, SEO, content marketing, marketing strategy, branding
Start with this episode: How to power a successful blog through storytelling
#4: The Content Strategy podcast by Brain Traffic
For a deep dive into different aspects of content strategy (from content creation to analytics), check out this podcast hosted by business owner and writer, Kristina Halvorsen.
She asks pertinent questions to a top marketing professional in each episode and uncovers valuable insights and tips to shape your content strategy.
Topics: content strategy, content creation, content design and auditing, content and SEO
Start with this episode: How to treat content as a business asset
This social media marketing podcast is hosted by well-known social media strategist Andrea Jones.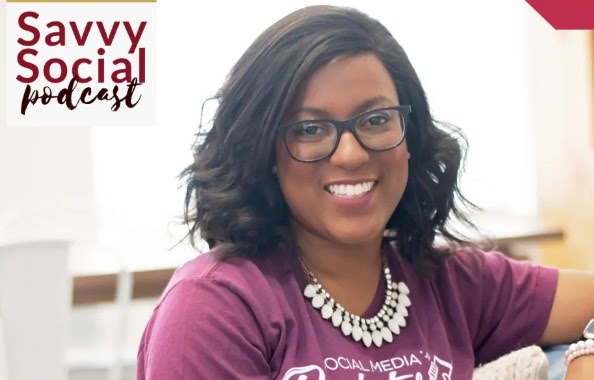 Dedicated to helping digital marketers use social media to grow their followers, her weekly podcast offers a fresh take on proven tactics that can increase reach and exposure.
Topics: social media strategy, social media marketing and management, Facebook marketing, social media content
Start with this episode: Copywriting and social media
The weekly podcast from CopyBlogger is a treasure trove of resources for content creators, covering topics such as copywriting, blogging, conversion optimization and email marketing.
Each short episode is packed with interesting case studies, emerging trends and tutorials that can enhance your content marketing practices.
Topics: content creation, copywriting, productivity, industry trends
Start with this episode: How to write content that resonates
Podcast hosts Mark Schaefer and Brooke Sellas, who share more than 50 years of marketing experience between them, host a delightful commentary on trends and updates in the world of digital marketing.
Every episode sees them discussing new ideas and strategies that can influence your marketing approach and shape content strategy.
Topics: digital marketing, social media, content marketing,
Start with this episode: Big, huge, massive, surprising social media trends
Social media guru Pam Moore hosts Social Zoom factor for business leaders who want to grow their business via social media.
From tips on social content creation to proven strategies that bring business results, Pam's focus is on integrating social media, content marketing and experiential branding alongside the latest technology.
Topics: Content marketing, social media, digital marketing, blogging, branding
Start with this episode: How to create irresistible content 10-point checklist.
Catering to small businesses, host Amy Porterfield aims to help business owners tackle commonly faced digital marketing challenges.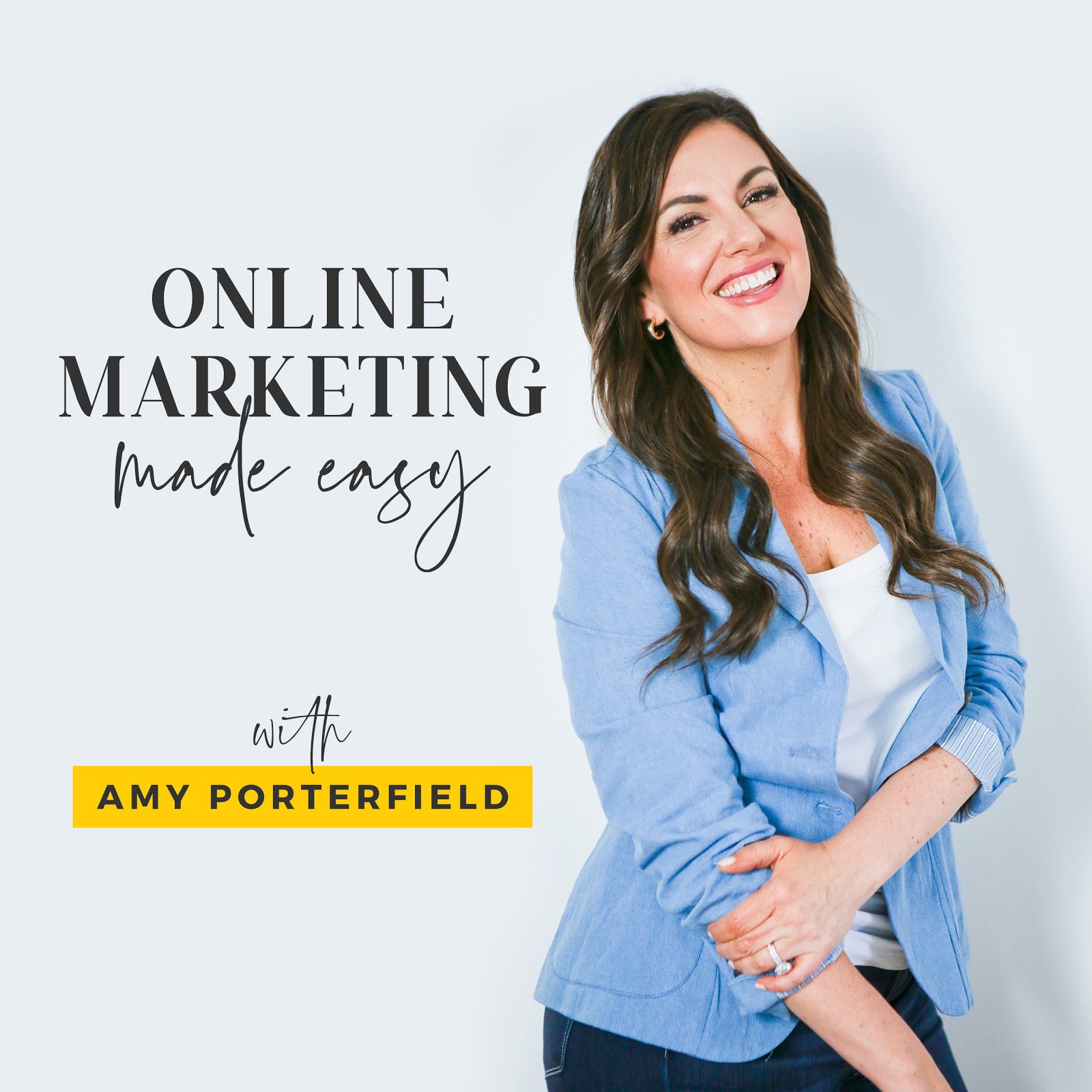 Amy shares proven content strategies and breaks them down into step-by-step guidance that marketers can easily implement.
Topics: social media, email marketing, content marketing, entrepreneurship
Start with this episode: How to build your email list from the ground up
This top-rated podcast will help you to flesh out the story behind your brand.
This is crucial if you want to use awesome content to connect with your customers and have them buy your product.
Podcast host Park Howell, talks to well-known content creators, marketers, entrepreneurs and creatives who share knowledge and perspectives.
Topics: branding, storytelling, content marketing
Start with this episode: Words that work in your brand's storytelling
Problogger is a great content resource for marketers who want to develop a blog strategy.
From the basics of producing a blog post to engaging an online community, host Darren Rowse educates listeners with blogging advice and detailed tutorials.
Topics: content marketing, content creation, blogging
Start with this episode: How to approach blogging through the Covid crisis
This is a cool resource brought to you by the content experts at Codeless.
It features insights and tactics drawn from interviews with content leaders at top brands suchs as Close, Venngage, Orbit Media and Kinsta.
Topics: content creation, content strategy, content marketing, SEO
Start with this episode: Why Andy Crestodina Would Spend 150 Hours on a Single Piece of Content
Conclusion
Hopefully, you've gained a good understanding of how you can effectively use podcasts as a tool in your content marketing strategy.
If you want your podcasting efforts to be successful, remember to focus on your target audience, find a unique theme, showcase expertise and grow your listeners, one podcast at a time.
With a little bit of planning and preparation, podcasts can successfully increase your brand's reach and engagement.
Enhance your knowledge and learn more about content strategy, email, SEO or PPC via our daily marketing podcast.
For the latest content marketing news, subscribe to our podcast Copy Weekly.