Content is usually the core of every recruiter's marketing strategy. When produced and used correctly, it enables businesses to build relationships with clients and candidates, reach a vast audience and boost their brand awareness.
It is imperative during the awareness stage of recruitment where candidates are driven to a company's website by consuming quality content.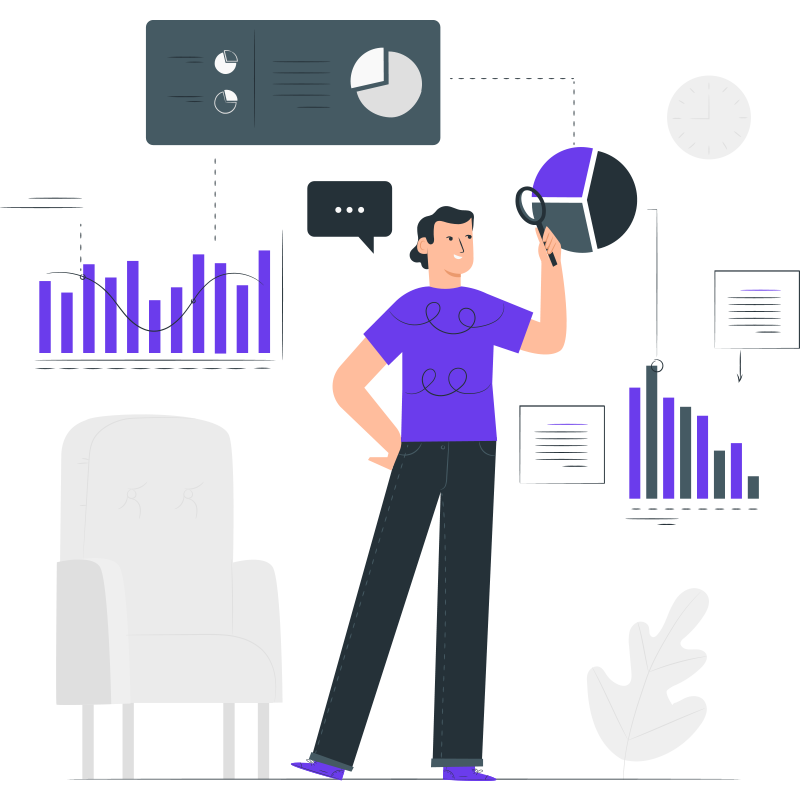 Get long-term ROI.
We help you grow through expertise, strategy, and the best content on the web.
What is Content Marketing?
Content marketing is a strategy used by recruiters or businesses to distribute valuable content to their target audience to attract, engage and retain them. Effective content marketing is the most effective approach for attracting potential candidates and clients to recruitment agencies.
Why is Content Marketing Important for Recruiters?
To reach prospective candidates and clients, recruiters must use various methods and channels. One such method is delivering the right content at the right time and on the right platform.
Before applying for any position, candidates dig into the company's website, career pages and social media profile pages to determine if it is a good fit for them or not. All these platforms are composed of content.
Thus, recruiters need to present the best possible content online. Content should be customized based on the candidate Persona that recruiters are targeting. It should represent: Who are you? What makes you the best choice? Your mission and vision? Etc. Including testimonials and your team's success stories can also significantly impact your new clients and candidates.
Type of Contents a Recruiter Should Produce
Different types of content work at different stages of recruitment. For example, blogs and infographics can be helpful for brand awareness. At the same time, monthly newsletters or webinars can help the candidate decide whether to consider for an open position or not. Some common types of content recruiters can use to enhance their recruitment marketing are:
1. Blogs
Blogging is one of the most popular approaches for recruiters to demonstrate their specialization in the particular niche or advice and services to candidates and clients. Recruiters can hire content writers to generate ghost articles for their blogs. Properly utilizing SEO and producing content consistently can help increase your website's organic reach. Additionally, ranking higher on the Google search engine can do wonders for your recruitment business.
2. Infographics
Recruiters can utilize illustrations to present detailed information and statistics to improve the visual aesthetics of their content. These infographics can be posted on different social media platforms or added to a blog as additional context.
3. Podcasts
Recently, MIDAS reported a 45% increase in podcast consumption in the UK last year, making it more than necessary for recruiters to strategically utilize this type of content. Additionally, recruiters can invite some influential guests on their podcast platform for their interviews to spark the audience's interest.
4. Videos
Videos have seen exponential growth over the last few years in the business world. As a result, recruiters can create educational videos on YouTube or make shorts/TikTok to gain organic clients and candidates. Through 15-30 second videos, recruiters can engage with youngsters and create a diversified talent pipeline.
5. Listicles and "How-to" Guides
This type of content is trendy as they are easy to read, visually appealing, and engaging. In addition, these are easy to write and quickly gather candidates' attention. Always remember to number the subheadings and write explicit excerpts and conclusions. For "How-to" Guides, be clear and concise. Also include graphics, diagrams, or videos to make it easier for candidates to understand.
Other common content forms that can help recruiters scale their business are eBooks, PDFs, reports, case studies, guest articles, online magazines, etc.
With all these types of content, it can be difficult for recruiters to choose the best one, so it is better to sit back with your team members and divide the work among all. Remember, content marketing takes time, patience, and extra effort, but recruiters can make the most out of it by putting a solid plan in place.
Steps to Produce Effective Content
Here are six steps for recruiters to create engaging and informational content:
1. Describe your Target Audience
Before writing anything, you must know for whom you are writing it? Who do you want to target through content? How do you describe them professionally and personally? Prepare a list of qualities your target audience should have.
For example, you can write articles, eBooks, etc., that are accessible to them for attracting high-end professionals. For instance, agency recruiters can create blogs on why Applicant Tracking Systems are the most effective targeting their user persona. On the other hand, local people would feel more involved through video content in their preferred format and languages.
2. Do the Reasoning
Maybe your target audience is professionals already working or who have worked for reputable companies. You must develop content around why someone would want to leave their job? For flexible hours? Geographic relocation? etc.
3. Develop Content Ideas
Content ideas vary according to your company and your hiring roles. However, creating a strategic list of possible content ideas can make the process more manageable.
4. Find Content
Once you have content ideas, you will notice dozens of articles written on a particular topic. Hunt these articles and analyze them properly to think of something unique to add to your content to make it stand out. You can find content on social media, your company's website, newsletters, web, etc.
5. Create a Content Calendar
A content calendar is a written or digital plan of exact dates you want your content published on a particular platform. Creating a content calendar improves consistency and reduces unnecessary stress.
6. Create Content
Finally, the final step is to put all the ideas together and create engaging plagiarism-free content for your audience. Before publishing your content, ensure to proofread it for any grammar or spelling errors.
How to Promote Your Content?
Drive Traffic to Your Website: Generating traffic can be difficult, but one can achieve it by creating consistent quality content.
Engage with Potential Candidates and Clients on your Site: The better the content is, the more time candidates will spend on your website. It increases the familiarity between recruiters and candidates.
Increase Your SEO: Search Engine Optimization (SEO) helps rank your website higher in the google search engine. Create content that is relevant and solves candidates' questions.
Boost your Brand presence online: Content can help develop a robust online presence of your brand. Utilize social media followers to drive traffic to your content.
Leverage Social Media: Social Media, nowadays, is very popular, especially among Millennials and Gen Z. Leveraging these platforms can be beneficial for recruiters.
Nurture Candidates: Provide value to your audience with consistent value. It will help build a relationship with them, which is critical for your recruitment marketing success.
How to be Consistent with Content Production?
Leverage your company's existing content and repurpose them to meet the market's present needs.
Outsource content production. You can contact freelancers or contract-based part-timers to create quality content.
Content Curation can be helpful for recruiters who don't have a big budget or workforce.
Hiring marketing or copywriting specialists can solve all your content-related issues.
Ask your employees for new ideas and content operations.
Good Content production means better applicants for the job position, which is the ultimate goal of recruiters. Hence, recruiters must make efforts to create content that could stand out.