Finding consistently new content ideas can sometimes be quite a strenuous task to perform. While you look to expand your audience and try out some new marketing platforms for yourself, the best deal would be to repurpose some of your content. Repurposing content here means that you have an old blog post, article, book, or anything published, you recreate those ideas into a new format for new audiences.
For instance, the prime example would be a book author who now explains the contents of his previously published books on a youtube channel. Another example could be turning a blog post into an infographic. There are tonnes of other examples that you can now spot where repurposed content is put into use.
While you might be looking to repurpose your content in some ways for different kinds of platforms, there are certainly some mistakes that are to be avoided. This isn't just copy-paste work that you write down a podcast or something. Placeit's Free templates can be a great help too but you need to address the technicalities of content repurposing. Let's dig into 6 common mistakes people usually do without knowing its implications: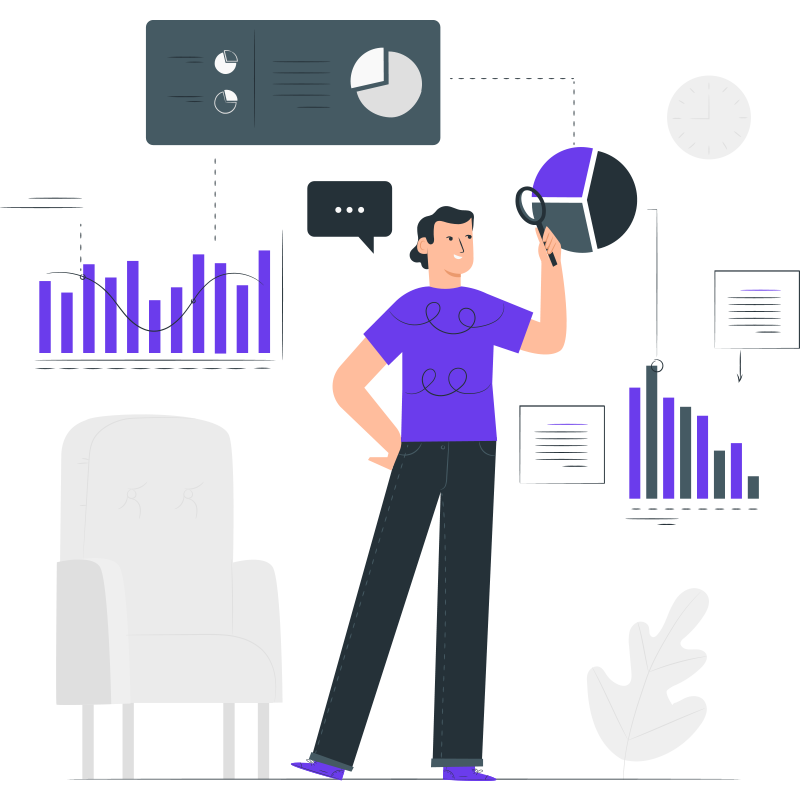 Get long-term ROI.
We help you grow through expertise, strategy, and the best content on the web.
1. Going for the kill
Do not chase the quantity ever with a compromise being made on quality. While you might be doing well in certain spaces and niches but going all over the places can destroy the purpose. First, you need to check the viability of whether you stand a chance to farewell there or not. There is no rush to jump into things before making proper research. If you look to establish sustainable authority then even if you are repurposing the content, you can't ignore the quality aspects at any cost.
You need to pay close attention to each of the details that are going to be shared all over again. It gives the impression that it allows you to save time but it isn't that convenient. Going for the kill can sometimes backfire and if you are smart enough, you wouldn't be wasting your time and efforts like this.
2. Missing out on content relevancy check
While you may find experts suggesting you use your best performing content in the past. That was past and you are required to check its relevance in today's time. If some information has become outdated or redundant, you don't want to repurpose it either way. Surely do perform this important check and always roll out the content on your profiles that is relevant to present times.
There would be hundreds and thousands of publication pieces that do not stay relevant to modern-day audiences. You might stand a piece of luck with odd topics but most of them need a thorough relevancy check. Also, preferences of content are changing a great deal due to the evolution of social media, so you also keep into account these changes.
3. Intellectual theft
Content repurposing seems a great idea, but only suits the ones who have done work on their behalf previously. Using the other author or content creator's content does not bring good vibes to the table. You should learn from others but using their ideas to build your own brand is not recommended. Be unique and authoritative with your own content styles and never mess out things for yourself trying to copy others.
Individuals do look for short success paths but it is usually not there. You have to make a planned and long term effort in order to ensure that you don't fear anything. Also, the awareness levels of audiences are quite high now so it is quite a risk to your reputation if you would be copying someone else's work.
4. No value addition for the loyal audience
All tasks related to content repurposing come into existence to build and satisfy your audience. They love hearing from you from time to time and would love to see your old content too, but with value additions only. If you think you can offer such a proposition while republishing anything, then it greatly satisfies the motives of content repurposing. Find new ideas or share related research findings that relate to old content publications.
For instance, you have some buying guides or have tutorials on how to use certain objects and tools. Each year it can be updated but with value addition only. The ones who have been widely interested before would welcome value additions warm-heartedly. It will immensely help to build an audience that remains loyal and would stick around you to get authentic pieces of new information and findings.
5. Conflicting information and statements
As you would be playing around with the same subject with the content being repurposed, then you need to make sure that the narrative and statements remain similar. Do not conflict with your previous ideas or statements by mistake and make a mess of it. Always pay close attention to what has been claimed by you previously and if any stance changes, then there should be a proper explanation to that.
It is human nature that your opinions might change with time around certain subjects. While you recreate some of your content, keep some room for the explanation of why and how some thoughts have evolved into new opinions. If this isn't done then one who can spot differences quickly would accuse you of a person who gives conflicting information or statements.
6. Overdoing
The last but lethal mistake one can do is overdoing any subject or topic. Diversity is a key to success in modern times and you don't want to lurk around similar topics for long times. Just be authentic with your content and repurpose it only when it is genuinely required.
Overemphasizing something won't do any good to the past or present content form that would be published. Just bring to the table what is required only. Perform rigorous checks on content viability before rolling it out.
Is Content Repurposing Justified?
The brief and short answer would be that content repurposing is fully justified. It helps you to reach out to a new audience and build upon the following on different online mediums. If you have a stellar content publication, then why not turn it into an infographic and increase your reachability. Infographic design templates work great in modern times and allow us to communicate information with much better engagement rates.
If you are avoiding the common mistakes discussed above and doing it with an established strategy and providing genuine help to audiences, then this is a way to go. In fact, you would be missing out on great numbers of potential traffic and revenues if you are not repurposing the content in different formats for different platforms.
Explaining some of the benefits
In the end, we would like to explain some of the benefits associated with Content Repurposing. It helps you to break down a bigger idea into smaller content pieces. You wouldn't like to seem boring with long-form content publications, but maintain relevance and engagement while rolling out short pieces of information, findings, and recommendations.
While you create new forms of content ideas, it helps to save time immensely in doing topic research. Coming up with content ideas is quite some task to do. If its frequency requirement can be reduced two to three times then it is a great help to researchers. If you also feel the problem of lack of content ideas, then repurposing the previously published content is the go-to strategy in modern times.
The last benefit it brings to the table is the diversity of audiences. While you might have previously enjoyed audiences who loved to read, but now you can appeal to the ones who prefer visuals more than reading. The Internet world has evolved a great deal and if you are not addressing maximum population size then you would surely be missing out on key ROI benefits.
Conclusion
Often there is desirability among content creators to extend the life of any content idea they came up with previously. There are some topics and niches they always love to brag about. Then why not communicate to the audiences in all formats possible. This is where the concept of content repurposing comes into existence and you are able to cross-promote and share things around the internet.
Becoming an authority in your niche or subject is not much of a complicated task to do in modern times. Just don't miss out on the authenticity and relevance of the content that you create and share. You will find all the assistance with certain tools and techniques that helps you to play around and get things done in a nice manner. Long term planning, right research skills, SMART goals, and consistency in getting things done would surely bear sustainable results for all who do.