➀ How iWriter Works
iWriter's main premise is to write your articles, blog posts, press releases, eBooks, and pretty much anything that requires a lengthy amount of writing.

It's currently one of the most popular content farms online. When you search for an article writing service, content writing service, or blogging service, the iWriter platform is consistently at the top.
iWriter describes themselves as:
"The fastest, easiest and most reliable way to have content written for your website. You'll be able to post a project and 1000s of freelance writers from across the globe will have instant access to write your content quickly, professionally, and affordably."
In this iWriter review, we'll look at the process of paid article writing and how acquiring content with iWriter works:

With just five simple steps, you can open up a content request to thousands of writers, allowing you to pick which skilled writer you get.
First, you create your free account. Once your iWriter account is setup, you select the type of content you want them to write, your topic/prompt, and then your content gets written. After you approve it, you can download and freely use that content in any way that you wish.
Currently, iWriter has nearly one million different writers on their platform to pick from, ranging from lower to higher levels of skill and price points.

No matter what niche or industry your business is in, the iWriter platform has a freelance writer that can cover it:

Want blog content about carbs and nutrition? Check.
Anxiety remedies? Check.
Cryptocurrency? Check.
The iWriter content writing service definitely excels when it comes to a diverse writer base and being able to fit almost any niche there is.
For pricing, you can sort by what you're looking for in articles, blog posts, rewrites, eBooks, and more:

We chose to sort by articles, as the Content Farm Olympics will be testing 1,000-word blog posts at the highest quality across all five services with the same prompt.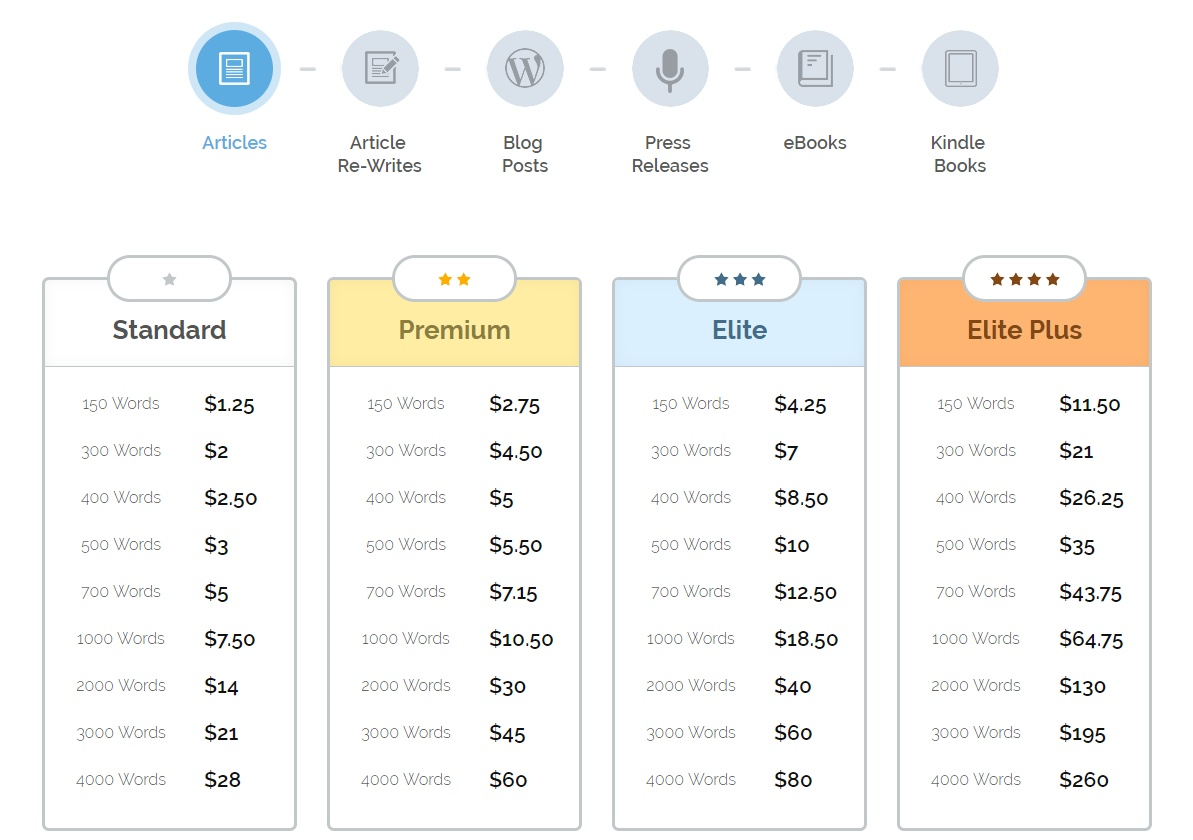 The price stays the same for blog posts and article re-writes, but changes when you go to press releases, eBooks, and Kindle Books.
They structure their pricing plan by the quality of the content you are looking for, as well as the length.
Their motto:

And indeed, these prices are extremely low when you look at total word counts. For a top-tier quality article (Elite Plus) at 4,000 words is only 260 dollars.
As far as quality goes? That's what we're here to test for you.
To get started, we went to the "order content" section of the home-page: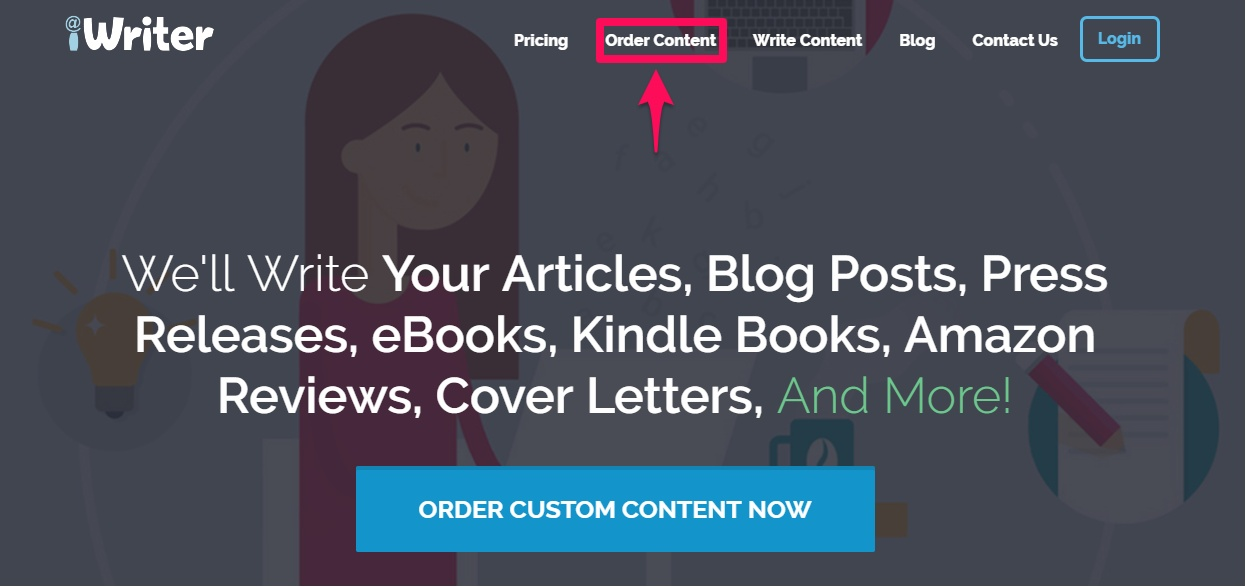 Here you are going to make an account and signup for a free account: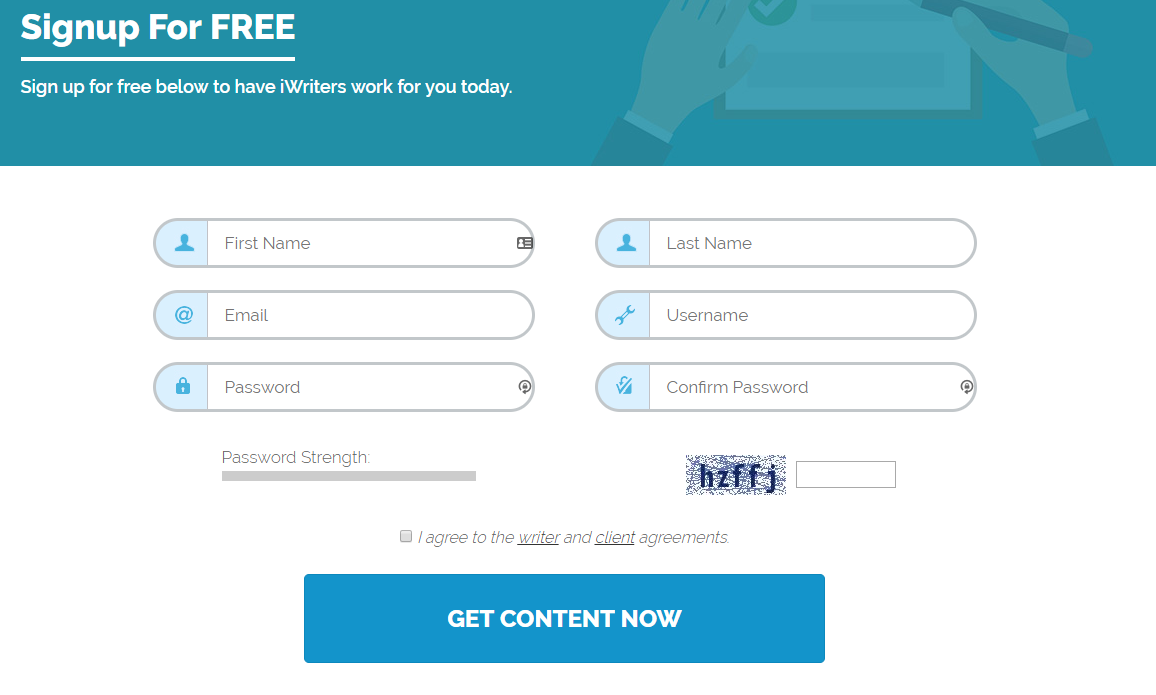 Once you create your account, you get thrown into the belly of the beast:
What the heck is going on here? That's a pretty complicated dashboard to start out on.
The dashboard tells you about how you can be a writer: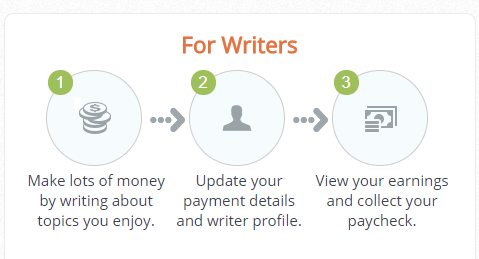 Or a client: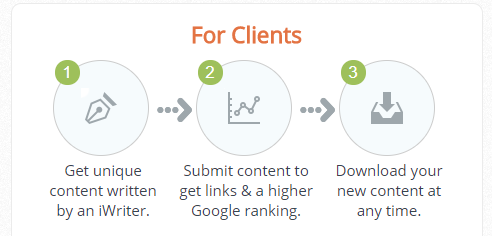 On the main dashboard, they have a friendly welcome message and point you toward some tutorials: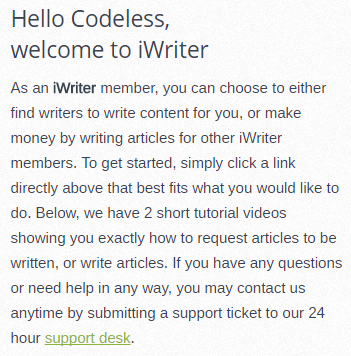 The tutorial videos are nice and helpful as the dashboard can seem complicated for a first-time user. With so many different sections and functions, tutorial videos are essential.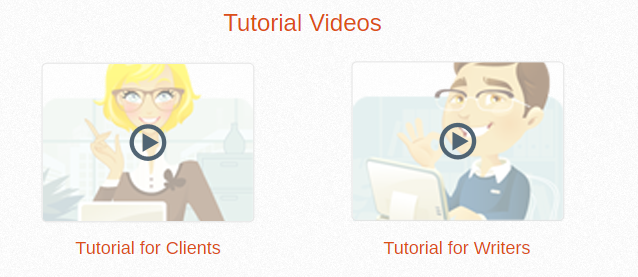 But, they also have annoying, insane ads on the sidebars, like this one promising to turn a single piece of your content into $15,000: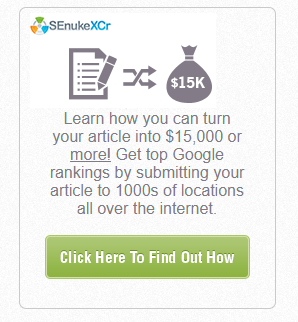 If you ever see an offer to turn your article into many thousands of dollars and "get to the top of google" by "submitting your article…all over the internet," you should run. Fast.
Anyways, the dashboard also refers you to top writers on the site, giving you access to better content faster.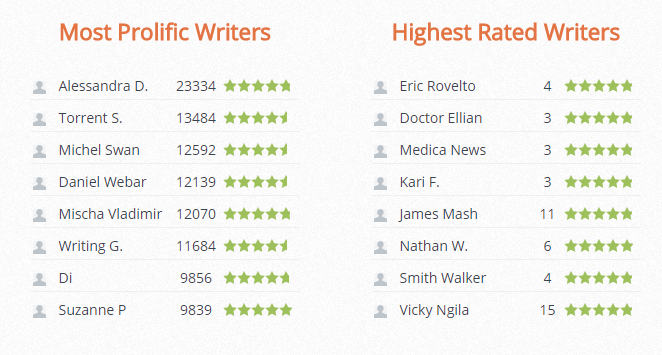 When we were ready to order content, we went to the first step on "for clients" to get content.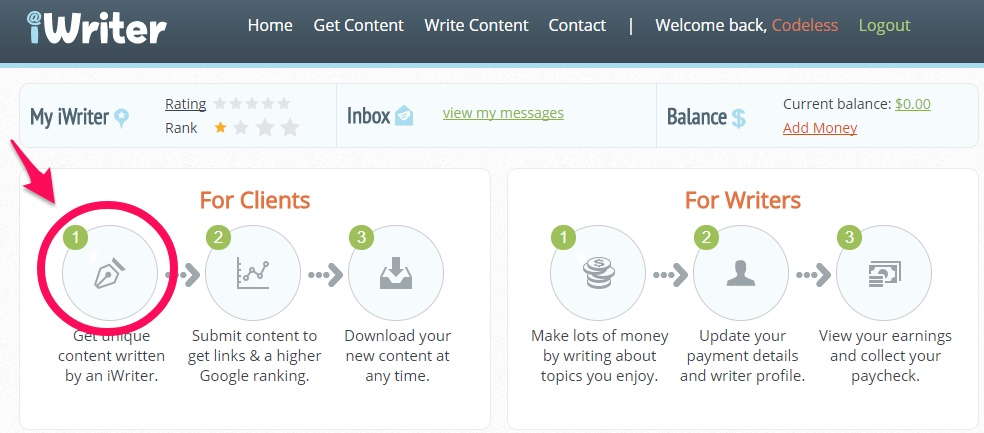 Then we were prompted to fill out their form to get more information on what we're looking for: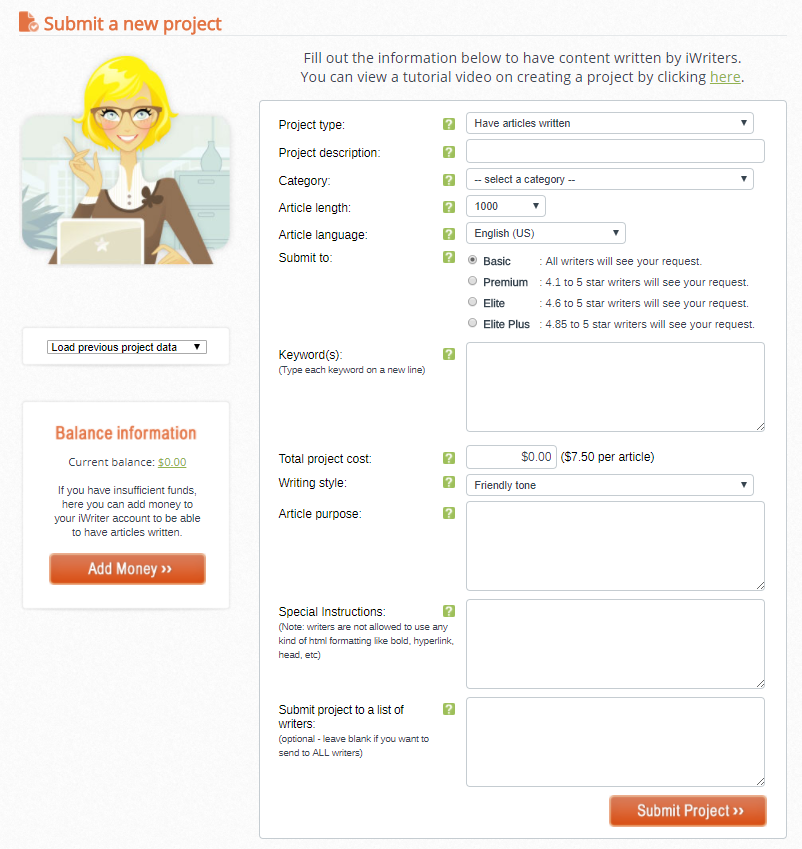 For example, the project type, description, category, desired length, language written, any keywords to focus on, what quality level, writing style, purpose, and any instructions.
They also give you details on total project cost which is a nice feature:

This way you can customize settings and see your pricing in real-time, rather than waiting for a quote and going back-and-forth with a representative to finally settle on a price and quality level.
From here, we put in our information and put it to the test.
Our prompt was:
What Is Content Marketing and Who Can Benefit From It?
As for pricing, we went for 1,000 words (standardized for all five services) with their most expensive service: Elite Plus.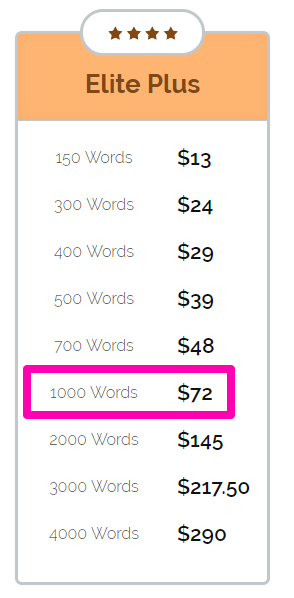 On the pricing page, iWriter doesn't give any details that distinguish each service cost from one another, unfortunately.
This makes it pretty difficult to set expectations beyond just likely a more seasoned writer.
Regardless, we made the purchase, and it was exactly the cost that it said it would be:
From here, we started to have a few issues.
The biggest issue was that our order magically disappeared along with our credits. At the top of our dashboard, we can easily access their simple "Content Creation Process."

This is an excellent feature as it simplifies the ordering process to figure out where your content is and what to expect.
But when clicking on our order section, it was blank for two straight days, showing no orders whatsoever.
Then, we checked our messaging inbox to see this message from an iWriter:

We're not sure what happened here, but the order somehow disappeared and then reappeared a few days after this message:

Thankfully, we got it sorted out.
We faced more issues when downloading our written piece. For example, downloading the DOCS format didn't work, and the file wouldn't open.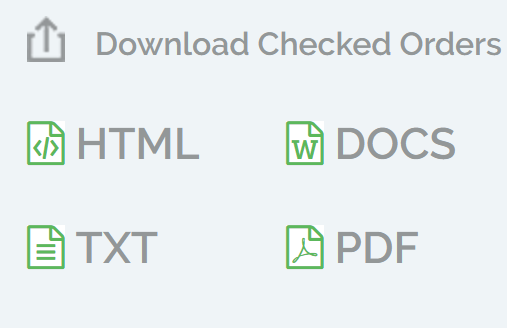 We were forced to download it as a TXT file to copy and paste the text back into a Google Doc, requiring us to reformat the entire thing.
Finally getting the content downloaded from them, here's what they came up with in a five day turnaround time:
Before we dive in with analysis, let's again recap the specific details of the piece:
1,383 words (383 more than requested)
Cost = $72
Turnaround time – up to 10 days
Now that we've recapped the pricing, length, and turnaround to expect, let's jump into the content.
Right away, I'm sure you can notice some obvious flaws with the iWriter piece.
Going back to our objective grading scale, the main factors that we will analyze in this piece are:
Internal links/External links
Article structure/readability
Plagiarism
Content accuracy (is what's being said actually true?)
Let's start with internal links and external links.
➁ Internal and External Links
As you can see from the raw post that we downloaded from iWriter, there aren't any links in the post whatsoever.
Regarding external links, this is pretty problematic due to the author actually using statistics to back up their points.

But without citing, knowing what source those statistics came from forces a reader to do the extra legwork, which is obviously not good.
Plus, lacking external links hinders on-page performance and rankings due to the lack of authority signals.
With no internal links, we can't drive any traffic from this blog post naturally to related posts on our blog. And we have related posts.
A simple two-minute scan of our blog would allow any writer to inject a few links related to content marketing.
While we can go back into the article and add our own links, it's nice to see that writers do the research and smaller tasks that improve personalization of the writing.
Writing shouldn't be able to be sold to any site. The post should be made specifically for the client, and point to strengths on their existing blog too.
Looking at the statistics themselves, we can also see some flaws: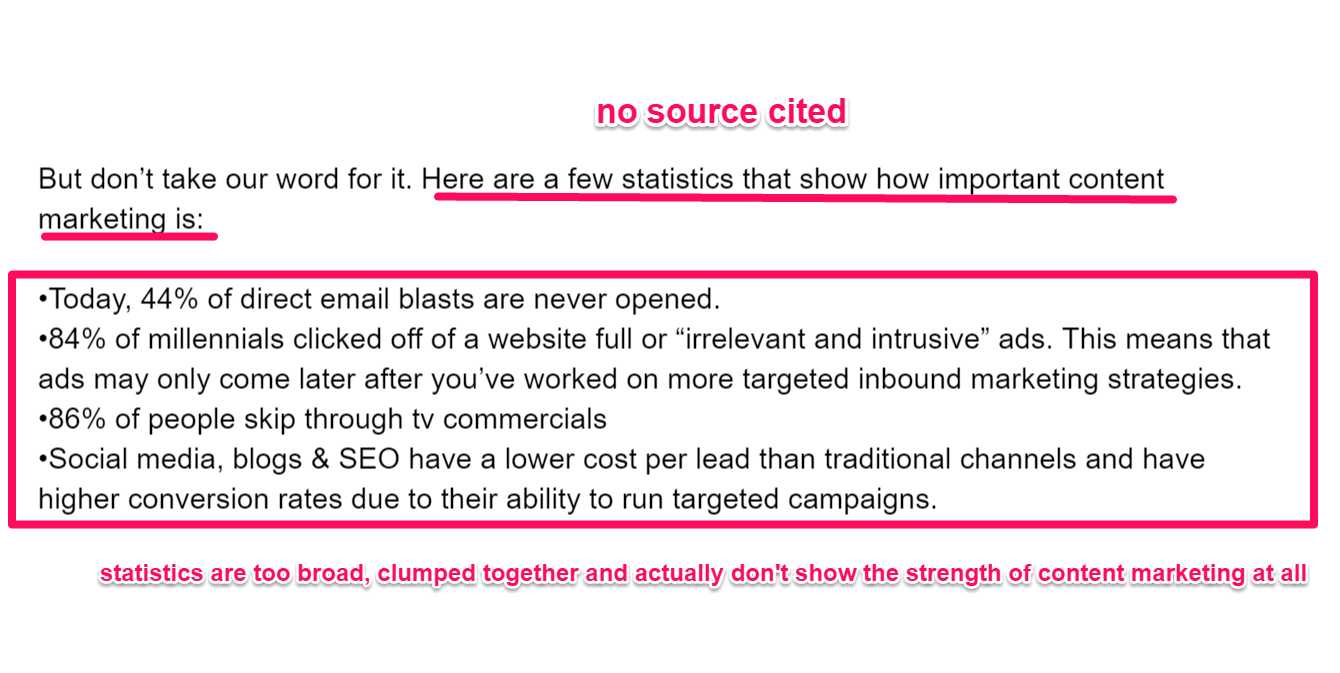 First off, the delivery of the statistics is a bit overwhelming.
Backing up your claims with data is great, but merely tossing long-winded stat after stat with bullet points doesn't do that.
Each stat is dramatically unrelated to the other, and none of them show the strength of content marketing.
This type of article is catering toward beginners looking to learn about content marketing.
So making the jump from facts on how emails and TV don't work for marketing as reasons why content marketing is important can be confusing for a new marketer.
Why does the fact that email blasts aren't open mean that content marketing is important?
Each statistic instead should be weaved carefully into the hook and plot of the article itself, rather than just dumped in for the sake of data.
I would have loved to see a few case studies on how content marketing has impacted companies and their success. And finding those is a single, easy Google search away: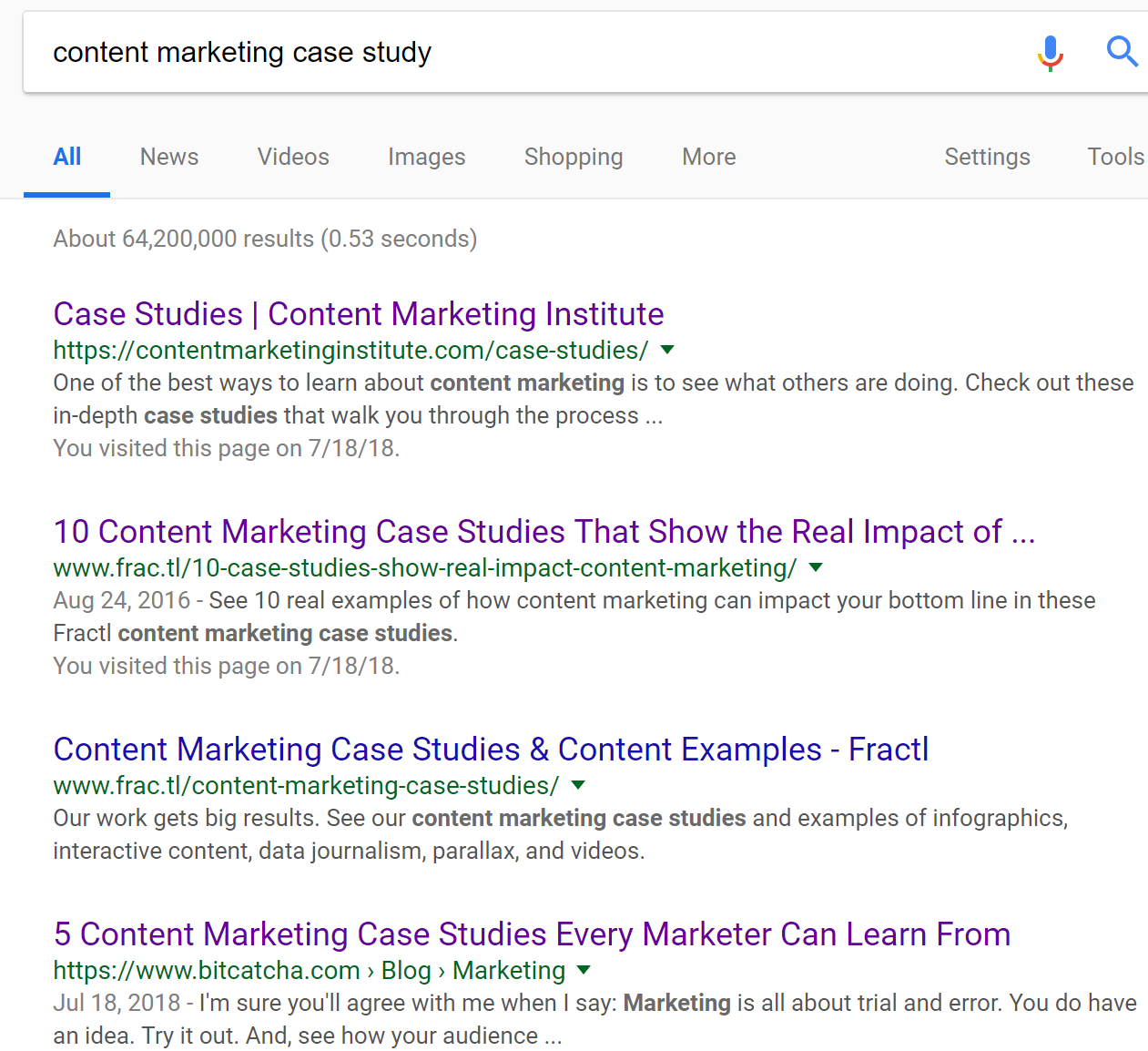 On top of that, this is the only section of the post where they use data and studies. This is potentially problematic as there are dozens of claims in the post as to why content marketing is useful.
But as a reader, you need facts that prove what the article writer is claiming, and in this piece, there aren't any.
➂ Article Structure/Readability
If you took a peek at the article submitted from iWriter, you could likely tell that article structure is severely lacking.
Remember back in the college days where professors wanted you to write long-winded history papers with detailed outlines where you'd hit Z in the alphabet with bullet points?
Yeah, that's not what keeps readers engaged in 2020.
You should write content for the reader, not the search engine or editor.
It should flow naturally from section to section with great transitions and a smooth setup.
Reading it shouldn't be a chore, annoying, or tedious, but rather, enjoyable.
Unfortunately, the iWriter piece doesn't do that: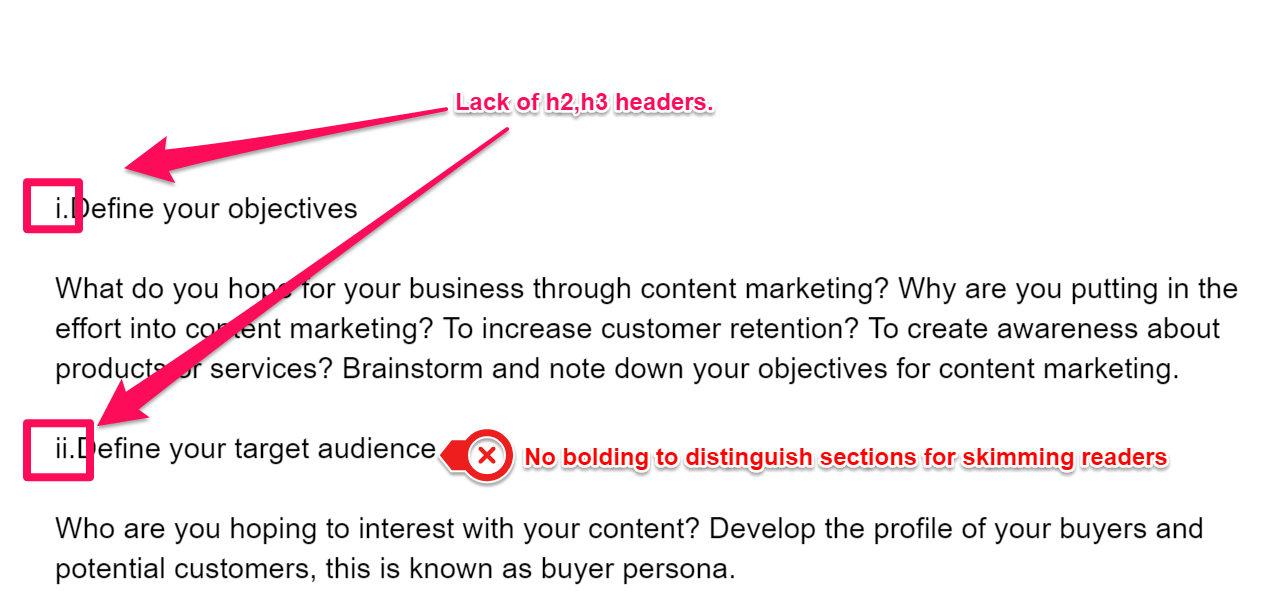 It has a structure in terms of paragraph separation, a clear introduction and conclusion, but there are no uses of titles, headers, or bolding to distinguish sections and make content easily read for readers that skim (43% of readers just skim blog posts).
Plugging the article text (as is) into our Grammarly editor, the readability score was just a 55: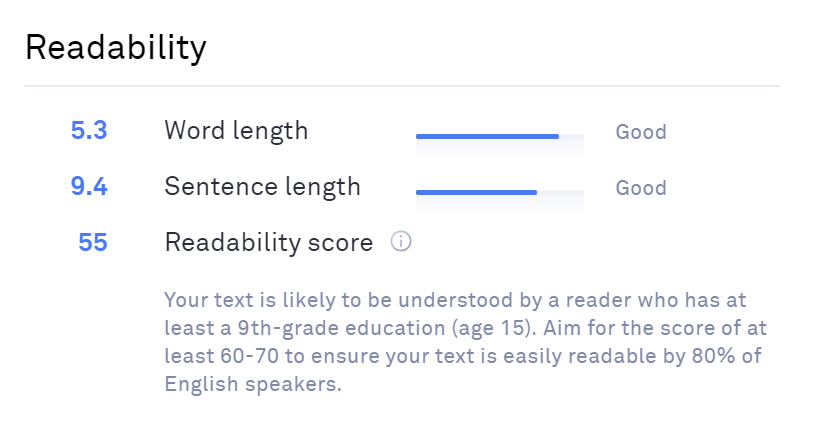 Scores at a minimum should reach a 60-70, preferably being much higher.
Overall, structure and readability were big downsides with iWriter.
➃.➃ Plagiarism
A good content writing platform will double check their work for plagiarism.
But we aren't really sure on the extent to which that covers. Plus, scanning for direct text copying only does you so much.
Here at Codeless, our articles are guaranteed to have 3% or less from outside sources. And 99% of the time if an article reaches 3%, it's just happenstance that phrases match up to a random article on the web from vastly different industries or topics. So we use the initial percentage to dive deeper into analyzing each potential plagiarism warning.
On top of that, we manually check the SERP for each piece we do to make sure that the article structure is always unique (a big problem we've noticed with most content writing services, and bad blog writers or hiring a freelance writer).
Here are the results from our Grammarly plagiarism scan: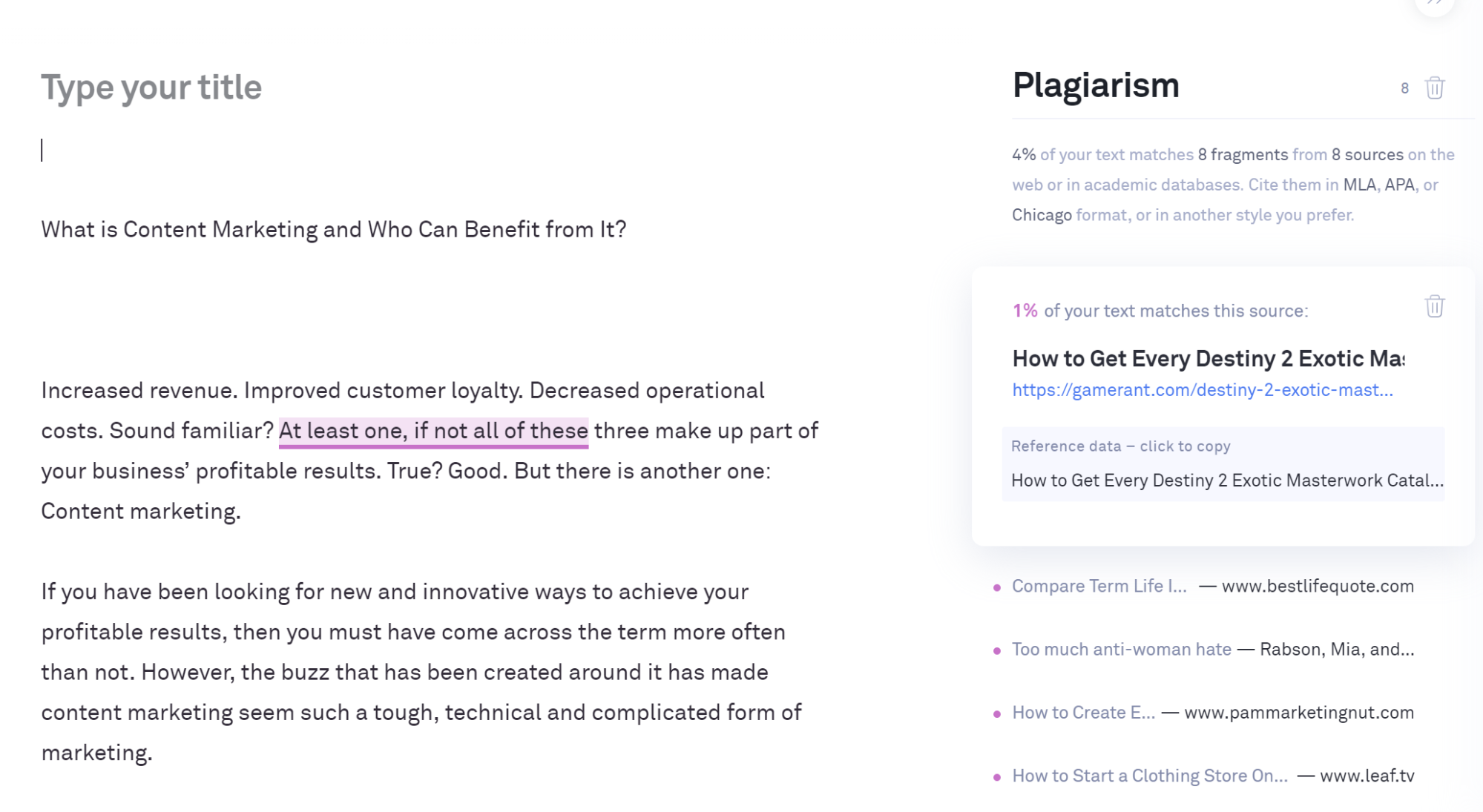 The scan we conducted showed a 4% match in the entire text. That's not bad!
Breaking down each matching source, three marketing sites popped up that brought up red flags: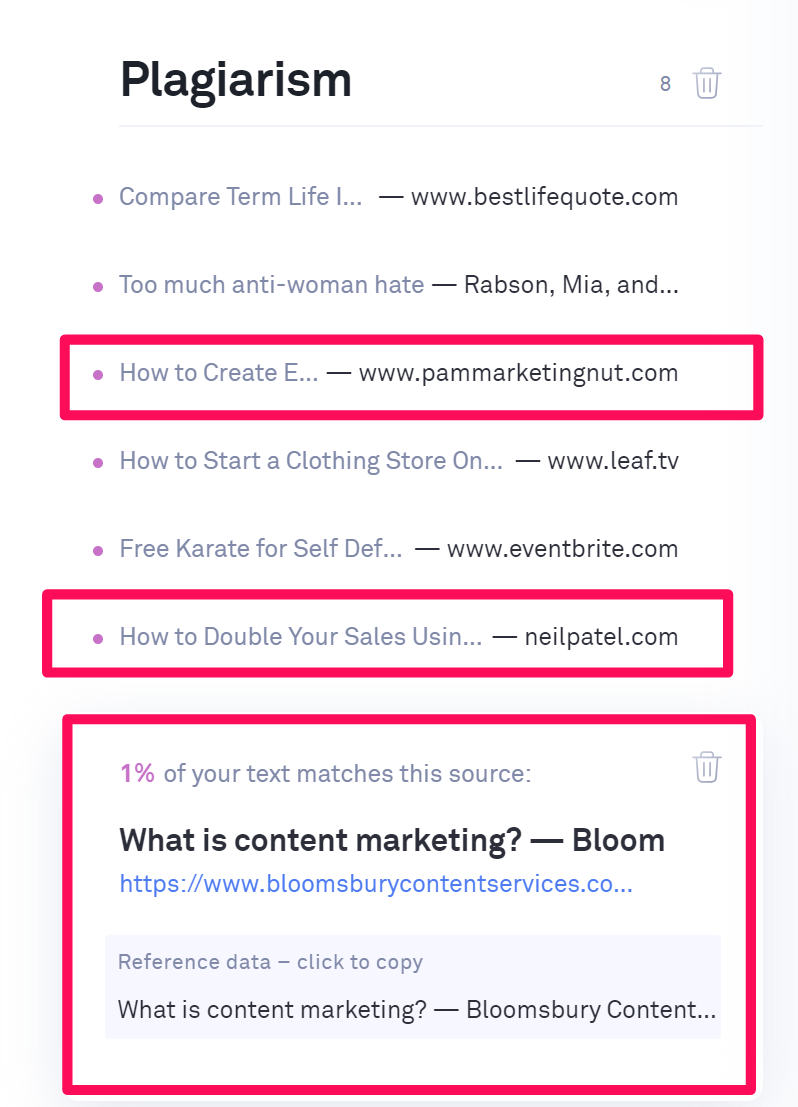 Looking at the text from each of these, it's hard to imagine that they copied it on purpose as it was mostly short phrases that have likely been written on thousands of sites before.
Beyond just general plagiarism scans for directly stolen text, it's also important that we look at the articles themselves.
Plagiarism has evolved from simply copying and pasting text without citing. That's just being lazy.
It now involves directly copying article structures and layouts and even sections. This makes content writing a whole lot easier.
Simply Google search the topic, find the top posts, create a word doc, and steal their sections for ideas, right? Wrong! That's bad.
You don't want re-written content. You want unique content that isn't found using slight word variations on another site.
Looking at a highlighted source in the Grammarly scan, we noticed some glaring similarities in article structure and section structure, showing the exact same section progression and bullet point usage:

While it's impossible to really know if a content writer ripped off a site intentionally, the sections progress the same as the referenced post and utilize the same bullet-pointed structure, raising a few eyebrows.
➄ Content Accuracy
Last but not least, we have content accuracy, a crucial and potential success breaking point in your articles.
If you nail all of the above criteria with perfect scores yet you use wrong information, it doesn't matter.
Nobody will seek your blog as a thought leader for expert advice.
It can stain your brand and reputation for good.
Combing through the iWriter piece, the information was accurate and updated, which is terrific.
The only gripe would be to include stats, case studies, and examples to back up these claims for readers who might not know them as truths.
➅ Expert Opinions: Aaron Orendorff, Len Markidan, and John Doherty
Aaron Orendorff, Editor in Chief at Shopify Plus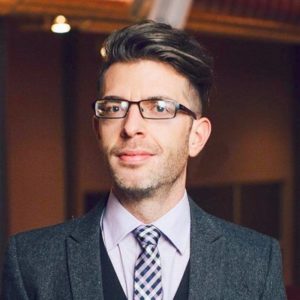 1. Who are you?
Aaron Orendorff, Editor in Chief of Shopify Plus
2. Ignoring word count alone – Would you publish this piece on your site (yes or no)?
"No."
3. Why or why not?
"Five reasons …
First, given Shopify Plus' focus on large to enterprise ecommerce businesses – namely, our commitment to multi-channel strategies and highly-developed tech (tool) stacks – the piece is far to "entry level" for our target audience.
Second, even on my personal site – iconiContent – the piece profoundly lacks practical application. What do I mean?
Third, there are no visual examples of successful content marketing to show the reader what the various forms they list look like in action.
Fourth, there are no linked data points – particularly in the "Why is content marketing important" section – showing how content marketing can and does solve those problems.
Fifth, the questions they ask in the 'Content Marketing Strategy' section are too generalized (and include neither guidance nor, again, examples) to help answer them."
Len Markidan, CMO at Podia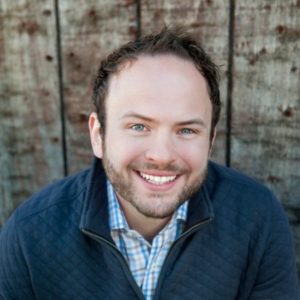 1. Who are you?
"CMO of Podia, an online course platform. former Head of Marketing at Groove (built a $500k+/month business with content as the #1 channel), created/sold an online course on content marketing with 250k+ in sales to date."
2. Ignoring word count alone – Would you publish this piece on your site (yes or no)?
"Nope 👎"
3. Why or why not?
"This piece is high on fluff and low on value. I'd probably do 4-5 hours of editing — approaching a full rewrite — to get this into publishing shape, so this article just got a lot more expensive. It's full of filler sentences, along with confusing ones. I'm not the smartest guy in most rooms, and if I can't decipher a sentence, my audience probably won't be able to, either."
John Doherty, enterprise SEO consultant and founder of Credo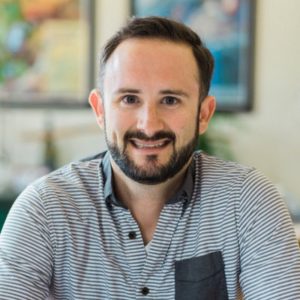 1. Who are you?
"My name is John Doherty. I have been doing content marketing since before it was called that, and I have worked professionally in SEO since 2010. I've led SEO and digital marketing for some of the worlds largest brands. And I created Credo to help in-house marketers find top marketing talent."
2. Ignoring word count alone – Would you publish this piece on your site (yes or no)?
"No"
3. Why or why not?
"This piece is pretty surface level and doesn't actually answer the question of "what is content marketing?" It provides a lot of data and statistics which is good, but it doesn't really add anything to the discussion.
Stylistically, the writing is fluffy and passive voice, when something like this should be active and drive the user to do something. When I'm thinking about content going out on my site, I think "Am I proud to publish this?" and for this one the answer is no because it doesn't go deep enough or answer the question it is supposed to with the tile."
Quality content is subjective. Punching out a 500 word article is just as easy for a basic writer as it is for a good writer. Different writers will have a unique approach to create a high quality article. If you are looking at an article writing service like the iWriter platform, it's important you get a feel for the writing skill you are paying for.
While using a content mill sounds like it would produce a low level of quality, there are services like iWriter that can offer basic writing all the way up content agencies like ours that create content for a niche site.