Newsletters and email campaigns have been the first to emerge in the email marketing pipeline for most businesses. But today, more and more marketers are looking into customer mapping for email marketing strategy. The consumer's journey is a holy grail and very valuable in using the right tools to trigger the prospects to convert them into paying users. It is essential to send them the right message at the right moment and to build a relationship with them. It also helps you keep track of how, when, and why the key performance indicators fluctuate.
This shift has been driven by the increased adoption of automation in marketing. Marketers now use email automation to send out emails that are more personalized to trigger something unique in each prospect. But most marketers don't use automated consumer journeys. They feel they lack the knowledge about where to begin or that it demands too much time, resources, and experience.
The consumer journey maps out the prospect's story with an emphasis on the steps they take to convert. We can't say the journey is linear; neither is it the same for all consumers. There might be some obstacles that hinder the process or prevent them from purchasing your product or service. Or they might be swayed by the offerings, messaging, marketing efforts of a competitor that makes them brand loyal.
While crafting a successful email campaign strategy, it is crucial to understand the consumer journey of your business, and this is done with the help of a customer journey map. A customer journey map is defined as a simple visualization of the steps to be taken by your consumer to travel through your sales funnel. The objective of this map is to ensure effortless consumer transitions at every stage. Mapping out the consumer journey also helps you look into potential friction areas to create a seamless brand experience. Neglecting this process will result in consumers dropping out of the sales funnel, which further reduces the sales potential.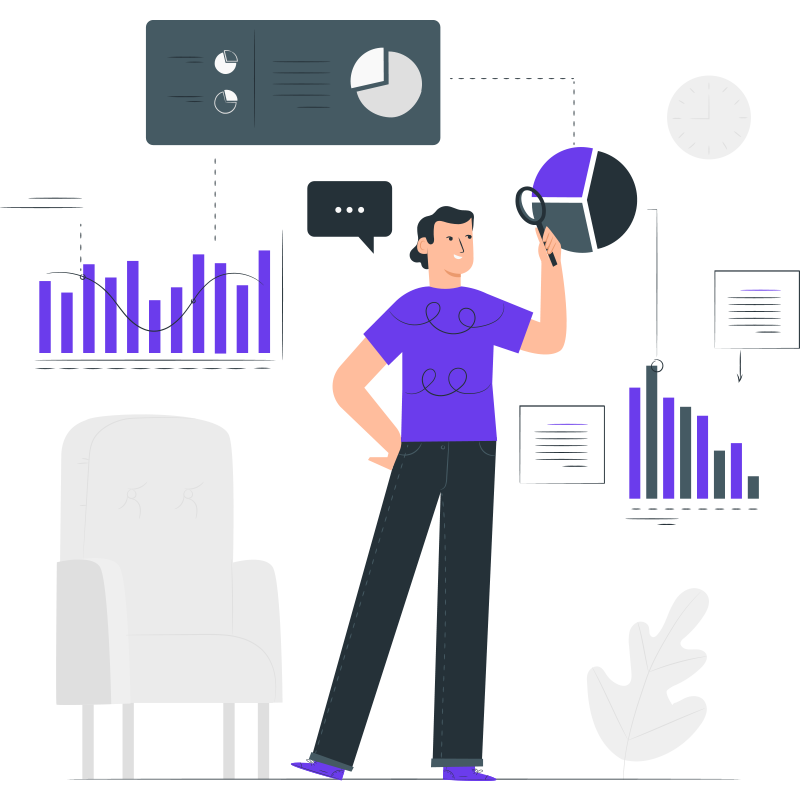 Get long-term ROI.
We help you grow through expertise, strategy, and the best content on the web.
Five stages that are a great place to begin consumer marketing for
1. Customer acquisition
A vital step for all businesses and essential to attract the right audience. A consumer subscribes to your emails or follows you on social media only after they have learned about your business. This is the initial stage where they might have just come across your business, and hence, it is important to form a good impression that lasts. Use automated welcome series to share what you offer and how it will add value to their life, provide freebies and discount coupons, and gather information about them, such as special occasions and preferences.
2. Careful consideration
This stage is when the consumer evaluates what you offer and decide they should turn into a customer. For instance, a prospect browsing through your website looks at the artists playing at your event and adds tickets for themselves and their friends to the cart. But for whatever reason, they switch the tab and abandon the cart. If they added the product or the service to the cart, there is intent to purchase. They are close to potential transactions and maybe only require a nudge.
Automated abandoned cart emails act as effective, timely reminders to the customers and bring them back to the sales funnel. If there are only a few pieces left, you could create a sense of urgency by sharing that information.
3. Purchase
Communication is key at this stage. Order notifications, thank you notes, and product follow-ups make the consumer feel valued and cared for. In fact, product recommendations in personalized emails give an extra touch.
4. Retention
Maintaining relationships with consumers is essential for all businesses. You can do this in numerous ways, such as discount coupons to select customers, gifts like items with brand designs on special occasions (anniversaries and birthdays), and regularly asking for their feedback. The objective is to maintain closeness with the consumer and make them feel extremely valuable. Gaining access to exclusive deals, discounts, or previews makes them feel special. So, build brand loyalists.
5. Regular engagement
Inactivity in a customer's journey says a lot. As a marketer, you find many opportunities to enhance your relationship with your audience. Sending out an anniversary offer or a birthday wishlist could regain their attention. You could also bring customers back by keeping them updated on new launches and special offers. You must remind them of the value you create regularly.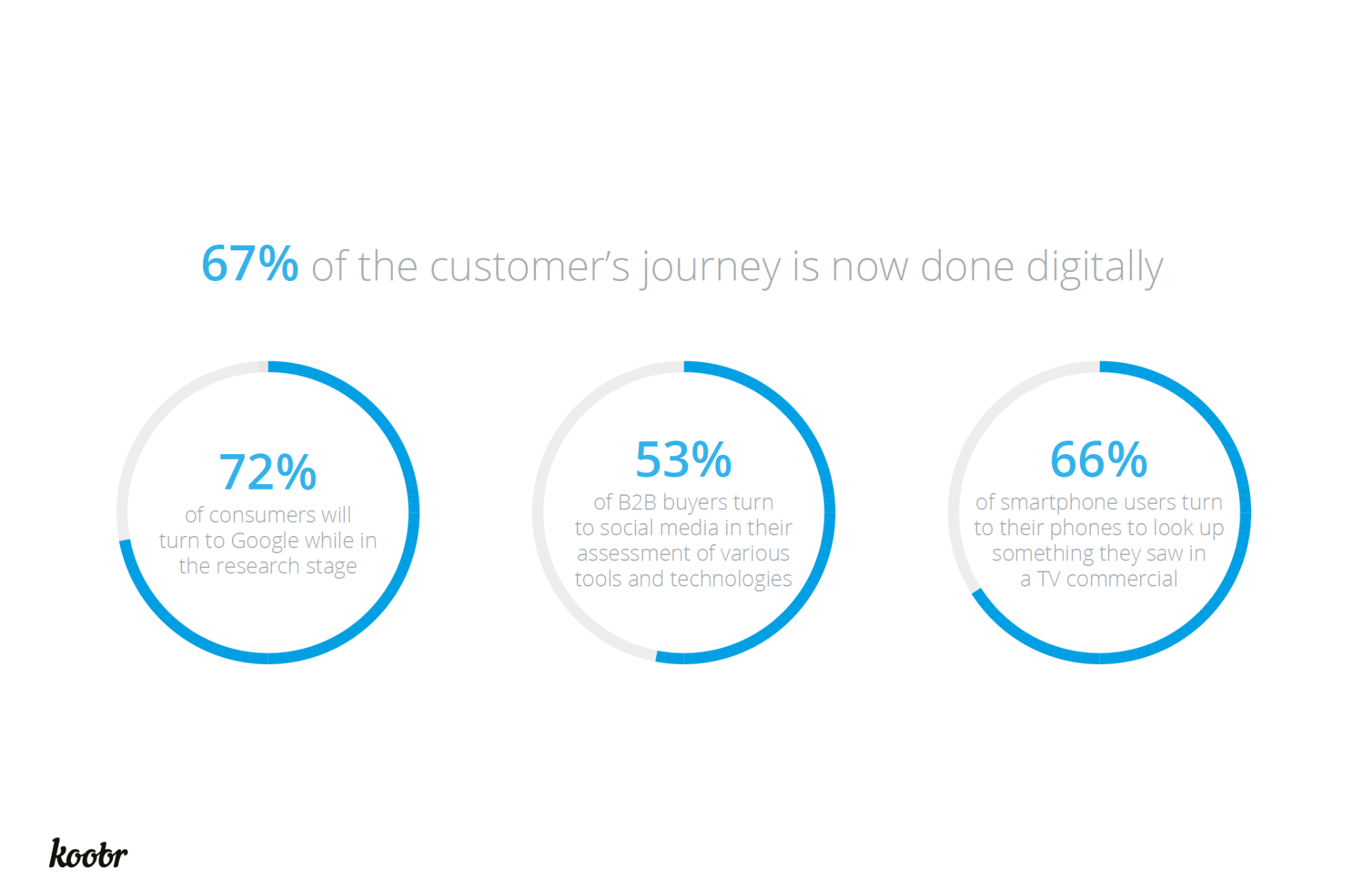 Still wondering why customer journey mapping is vital while crafting email campaigns? While automation helps a customer move through the sales funnel seamlessly, here is what makes customer journey mapping essential.
What makes customer journey mapping essential
1. Seamless transition through the sales funnel
A well-designed customer journey makes the transition from one stage to another simple.
2. Increased engagement
If done well, the customer journey mapping triggers the customer to look forward to our communication.
3. Boosted revenue
As moving prospects through the sales funnel gets easier, the customers remain engaged. Further, customer journey mapping results in higher revenue.
4. Enhanced brand loyalty
There are about seven touchpoints before a prospect decides to turn into a customer. The customer mapping journey is essential to find opportunities to engage with the customer multiple times. Once a prospect converts into a customer, it is easy to turn them into loyalists. Customer journey mapping is designed to serve this process.
5. Efficiency
With advanced technology and automated processes, you save time while getting the opportunity to nurture each lead separately. Mapping customer journeys helps you save time and further scale-up automation to eradicate human error.
It is essential to remember that customers are people. Rather than getting clouded with numbers and statistics, spend some time understanding them. Data and automated software provide great insight into the obstacles that occur while they pass through the funnel. However, defining customer journeys is the perfect way to set up impactful email marketing campaigns.