Struggling to get traffic to your website?
If so, you aren't alone. Luckily, there are several proven ways to drive traffic to your site.
But, not all of them are created equal. Some ways may take more time than others, and some may be more expensive than others.
However, you don't need to worry at all. We picked out some of the best ones to help you out!
We'll cover some top proven ways, including guest posts, creating compelling content, video marketing, and much more. With these ways, you can see a big difference in your website traffic. So, without further ado, let's get started!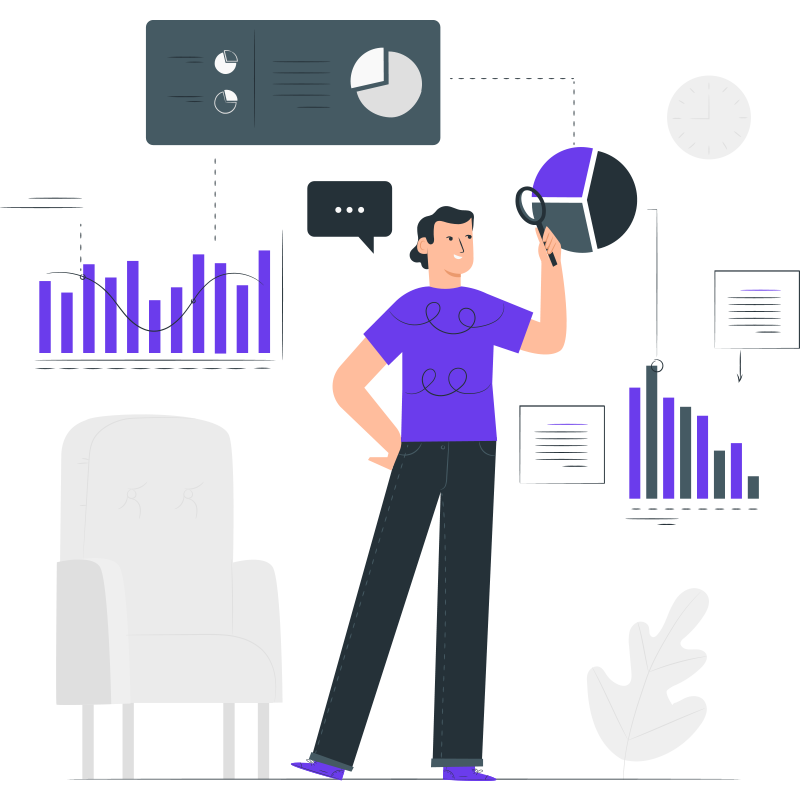 Get long-term ROI.
We help you grow through expertise, strategy, and the best content on the web.
TABLE OF CONTENTS
Ways to drive traffic to your website
We've picked 7 top ways to help you drive traffic to your website. Scroll down and try out these tips.
1. Content Marketing
Content marketing is vital if you want to drive traffic to your website.
By creating engaging, informative content, you can attract visitors to your website. According to research, 60% of marketers publish at least one piece of content each day.
So if you are going to increase traffic to your website, consider adding some new content to your website. Moreover, you can share your content on multiple social media platforms, and the best thing, content marketing is included in the list of Twitter best practices.
Here are a few tips that'll help you attract your target audience:
Write for your audience. It's important to know who you are writing for and what they are interested in.
Keep it fresh. Regularly publishing new content will keep people coming back for more.
Make it shareable. If your content is exciting and valuable, people will want to share it with their network.
Optimize for search engines. Use keywords and other strategies. This will also boost organic traffic.
By creating engaging content, you can attract readers and encourage them to visit your website.
Once you have an audience that regularly visits your website or your online store, you can use various marketing techniques to promote your content and generate even more traffic.
Moreover, you can even ask your customers to write product reviews for you, so you can attract more potential customers. You can quickly build up a large and loyal following that will keep coming back for more with a little effort.
2. Guest Posts
This can be a great way to get your name and your website in front of a new audience. It can also help to build relationships with other bloggers in your niche.
Guest posting is one of the best ways to drive traffic to your website.
Especially, when you're the owner of the SaaS company and interested in increasing conversions (it can be useful for driver software, system software, coworking space software and others)
When you are writing your guest post, be sure to include a call-to-action that directs readers to your website, and make sure your post is high-quality and informative so that readers will want to learn more about your business.
This can be an effective strategy because it also helps build your credibility and authority. Of course, it's essential to make sure that the websites you write on are relevant to your niche and that your content is of high quality.
But if you can find the right opportunities, guest posting can be a great way to get more eyeballs on your website.
3. Collaborate with Other Brands
Collaborating can be one of the best ways to drive traffic to your website.
By working with other brands, you can reach a wider audience and build relationships with other businesses in your industry.
There are many benefits when it comes to collaborating with other brands.
For instance, it can help to increase your reach and exposure. This can lead to more visitors, ultimately resulting in more sales and conversions.
Additionally, collaborating with other brands can help to build your credibility and reputation. This can make your brand more trusted and respected, leading to more sales.
Finally, it allows you to create valuable relationships. These relationships can be beneficial for both brands involved and can help create a more positive brand image.
When done correctly, collaborations can be a win-win for all involved, so it's essential to take the time to plan and strategize before diving in.
If you are interested in exploring collaborations, start by reaching out to other brands you like the most and see if they are open to working together.
4. Rank Videos on YouTube
If you want to increase traffic to your website, ranking videos on YouTube should be on your to-do list. Optimizing videos for SEO can help them rank higher in search results, making them more likely to be seen by potential visitors.
In addition, promoting your videos on social media and other websites can also help to increase their reach.
If you put in the effort, ranking videos on YouTube can be a great way to drive traffic to your website. Additionally, you can use SEO and agency tools to rank your videos on YouTube.
Here's how to optimize your YouTube videos for SEO:
Use keyword-rich titles: Include relevant keywords in your video title so that your video appears when people search for those keywords.
Use keywords in your tags: In addition to including keywords in your title, you can also use them in your video tags. This will help your video show up on both YouTube and Google.
Choose a captivating title: This is one of the essential factors because it helps you index your videos more quickly.
Here's how your videos will appear on Google: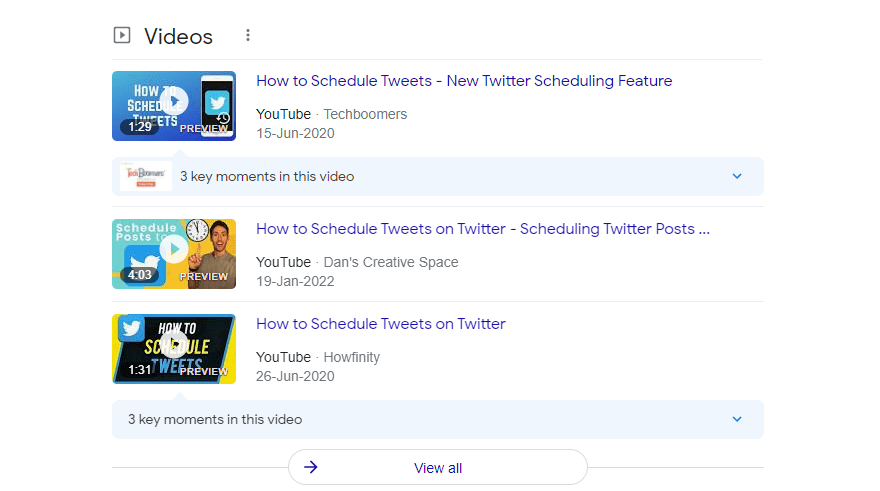 5. Repurpose Old Content on LinkedIn
Looking for ways to drive traffic to your website, you may want to consider repurposing old content on LinkedIn.
LinkedIn is a powerful platform with a lot of potential leads, and by taking advantage of this, you can give your website a boost.
By sharing your existing blog posts, articles, and other content on LinkedIn, you can reach a whole new audience and drive traffic back to your website.
Here are some tips on how to get started
Make sure your content is high-quality and relevant. No one wants to read outdated or irrelevant information, so make sure your content is engaging and valuable.
Use keywords and tags. LinkedIn users often search for specific information, so ensure your content is tagged correctly and includes the relevant keywords. Share your content.
When sharing content on LinkedIn, be sure to include a call-to-action (CTA) that directs readers to your website.
You can also take advantage of LinkedIn's Sponsored Content feature to boost your reach and get your content in front of more people.
Have a look at the example below: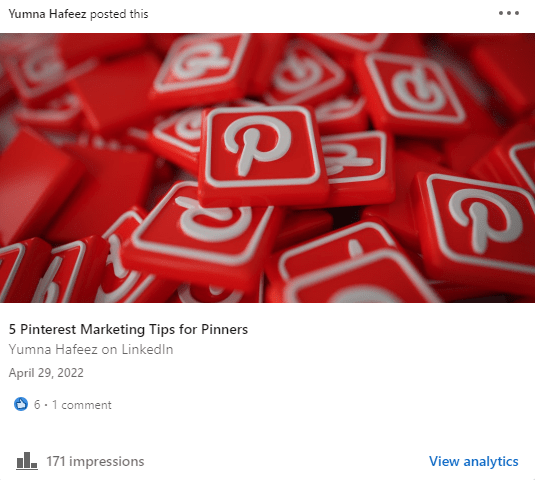 Whether you're just getting started with content marketing or looking for new ways to promote your existing content, LinkedIn is worth considering as part of your marketing strategy.
6. Go on Podcasts
There are many ways to drive traffic to your website, and one of them is through podcasts.
By hosting or appearing on a podcast, you can reach a whole new audience and introduce them to your website.
Podcasts are becoming increasingly popular, so there is a good chance that people would be interested in what you have to say.
You can keep bringing them to visit your website via email marketing by using the right email automation platform to have potential customers or clients.
If you are not sure how to get started with podcasts, there are plenty of resources to help you.
You can use them to promote your brand, share your message, and connect with your audience. By creating a podcast, you can reach a wider audience and build a stronger connection with your followers.
Oh and, you will be established as an authority, who doesn't want that?
7. Video Marketing
Video marketing is an excellent way to drive traffic to your website.
Creating engaging and informative videos can attract viewers who may not have otherwise visited your site.
When planning your video marketing strategy, be sure to consider the following tips:
Identify your target audience. Who do you want to reach with your videos?
Plan your video content. What kind of videos will you create?
Promote your videos. How will you get people to watch your videos?
Measure your success. How will you know if your video marketing campaign is successful?
Including a call to action in your videos, you can encourage viewers to take the next step and visit your website.
By following these tips, you can create a successful video marketing campaign.
If you are running out of time, you can schedule Instagram posts with IG schedulers to save your time and energy.
Conclusion
The most important thing to remember is that there is no one silver bullet in driving traffic to your website.
A combination of different methods is often the best approach. Experiment with other tactics and see what works best for your particular website and audience!