You have set up a well-equipped store with quality products and services. Now it's time to ride traffic to your site. One cannot rely only on search results to get more traffic. You need to expand your wings, get creative, try new things, and connect with people.
In this article, I am going to discuss some of the effective ways to drive traffic to your E-commerce store in 2021 that will help you to connect with customers and increase sales. Although success does not happen overnight when it comes to increasing E-commerce sales. Getting started today is a formula for success along with keeping up with the latest ecommerce trends.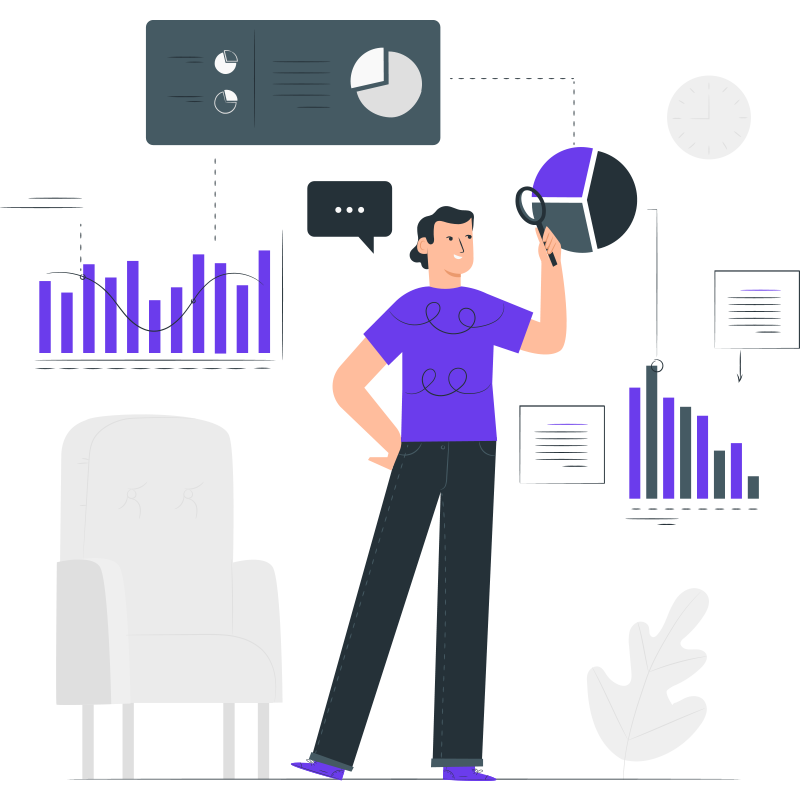 Get long-term ROI.
We help you grow through expertise, strategy, and the best content on the web.
Increase your site visibility with SEO
Improving your SEO (Search Engine Optimization) facilitates ranking your website higher on SERPs (search engine results pages) and increases your store's search visibility. The first thing you need to do is find out keywords your competitors use and your potential customers search for. Once you have researched the keyword, it's time to optimize your content accordingly like page title, description, images, and more. Not just your blog page, but you have to optimize your product pages, single or gallery, around a specified keyword. For example, this product page of Amerisleep is optimized for a highly relevant keyword based on the search intent, king-size mattress.
Next, make your E-commerce store's navigation as easy as possible to let customers find what they are looking for. This will have an impact on your store SEO as the customer will stay longer and browse more pages of your site. The customer should reach their desired product with very few clicks. Your E-commerce store must be analyzed at regular time intervals to get an idea about which areas to be changed. If you are missing out above points you are working in the dark.
Even if you choose not to sell on your own site, but on a marketplace such as Amazon, there are also SEO strategies that you should know to rank higher in search results, otherwise no one will find your product. In addition, linking your website with a marketplace is a great method to build and enhance your brand exposure, for example, WooCommerce Etsy Integration is a great option. Moving your shop from small platforms like OpenCart to WooCommerce for more integration options could also work wonderfully.
Engage customers by practicing content marketing
An assured way to reach more customers and build customer engagement is by delivering high-quality, useful content to raise their interest. Content can be anything, from well-written product descriptions, SEO friendly long blog posts, videos, or social media posts. It must target the relevant audience to get them a clear idea about how your product can be useful to them. Publishing regularly helps to increase engagement with your customers. Writing fresh content twice a week helps search engines rank your content.
Furthermore, you must add knowledge-based content to educate customers. How to use your product or the benefits of your products or more such service providers in town are some examples to share knowledgeable content with your customers.
Be active on social media to reach the target audience
You are missing out on a huge number of your target audiences if you are not on social media. There are 3.78 billion social media users worldwide. This indicates E-commerce businesses have a clear opportunity for social media marketing. Nowadays, lots of social media platforms are available targeting people in different ways. It is not necessary to rush everywhere.
Facebook is a better place to share your blog posts. While Instagram mainly focuses on sharing images to capture audiences' attention. Another way to publicize your products is to use YouTube for engaging videos.
Whatever platform you select, make sure you provide a call to action and relevant links to your posts. Another thing, answering people's comments on your posts is a great way to make them feel cared for. Overall, e-commerce marketing is essential to boost your store's traffic.
Use email marketing to get more traffic
Email marketing is the traditional tool to get more traffic to your E-commerce store. Practicing Email marketing can result in a rise in traffic. Just make sure not to send emails of every small update of your store. This will lead to losing interest of customers to your store.
A study says, 47% of users will open your email solely based on the subject lines. Thus, set catchy subject lines for your promotional emails that force customers to open your emails. If your emails are never opened, they cannot increase visitors to your E-commerce store.
You can grow your Email subscribers list by making it compulsory for customers to subscribe to avail discounts on purchases. Emails are a great way to send regular newsletters and discounts/offers to your customers.
Get more exposure through guest blogging
Guest blogging is a type of method where you write for others. In exchange, the owner will let you add links to your website. Guest blogging can be done in two ways. First is, you may submit posts to other sites or you can allow others to post on your website.
Search for well-known sites from your industry. The sites that get more views have a strong customer base and the audience from social media platforms will be good to drive traffic to your store. Some blogs have guidelines for the guest posts, so make sure you check them out before submitting them. Accepting guest posts from other influencers adds a variety of content to your site.
Engage online and promote your content
You can get involved with online groups and websites that are appropriate to your business and it will help you to get more traffic to your site. Comment on blog posts or social media posts, give answers to questions related to your business niche and join conversations related to your industry.
The more you engage online, the more customer visits you will notice to your website. Avoid adding links to the comments as it will have a negative impact on the reputation of your business. Forums like Quora, Yahoo answers, Google Q/A is where people ask questions or discuss various topics. Answering their questions on such forums helps to build your brand awareness.
Update obsolete content
SEO is not such a task that you once set-it and later on forget-it. You must update your content that is outdated and no more available in Google's eyes. Even if you have your content ranking higher, competitors may steal the first place. So it is advisable to keep your content updated.
To find your obsolete content, search for it in Google and check out what the higher-ranking sites include and you lack. The reason can be outdated screenshots, processes, facts, broken links or years used in the title, etc. Many E-commerce stores have noticed a significant uptick in their website's traffic after updating the existing content. Moreover, consider E-commerce stores should try to avoid fraudulent activities and security threats following anti-money laundering software market best practices. As per the Corporate Transparency Act, companies formed or registered to do business in the U.S. have to file a beneficial ownership report with FinCEN. You can read more here: FinCEN Report Campany.
Increase store credibility with backlinks
Backlinks are another important element of SEO. Backlinks are the links to your site from other sites. When other websites link to your site, it increases the trustworthiness of your store. Most importantly it builds trust between you and Google if it finds that other sites trust you. Google's trust means, higher rankings and more traffic to your site.
Writing content for media and websites of your industry is a way to build backlinks. Remember, never go for websites that sell backlinks. Those websites are usually fake and Google will punish you for it.
Optimize your Google My Business profile
Your local SEO is not complete without a Google Business profile. A comprehensive Google Business listing drives more traffic than the incomplete ones. More details you add up on your Google Business profile, more chances are there to show up on Google maps and searches. It's also essential to learn how to post to Google and what information to share so that customers will engage more.
A Google My Business audit will make sure your profile is complete. Add images of your products and business logo Add contact numbers and address of your store. Google Business is free to use for any E-commerce store. You also get the benefit of ranking on SERPs and drive potential traffic to your store.
Make your site responsive and fast
Gone are the days when people solely used PCs to browse for things. In today's world, people find mobile devices quicker than searching via desktop or laptop. In this case, if your site is not properly visible on different devices you are forcing your customers to go elsewhere.
Along with that, make your website loading speed faster. Doing so can help boost your e-commerce conversions. Have you ever waited more than 30 seconds for a website to load? The answer is no. Waiting for a long time will tend customers to switch to other sites. Also, make your checkout and registration process faster on your site. The customer leaves halfway with a lengthy login process and that results in increasing bounce rates. Integrate Google One Tap Login Extension for Magento 2 and let your customers login to your store with just a single click.
Your site's theme plays a vital part in improving the loading speeds. For WooCommerce store owners, check out these themes.
Build a Mobile Ecommerce App
50% of smartphone users have made an online purchase. Whatever you do, make sure your site is mobile-friendly. A mobile site has to have certain features to attract customers. Currently, many website owners solely optimize their eCommerce businesses for desktops. This leads to a bad mobile user experience and results in lost visitors. One of the main causes for this ignorance is the cost of ecommerce app development and lack of understanding of where and how to start.
Make sure your online business is mobile-friendly to attract more customers. Google has gone mobile-first, meaning it will reward mobile-friendly websites with better rankings. If your website isn't mobile-friendly, try switching to a mobile-friendly theme. This way, you won't lose out on one of the key traffic sources to your online business.
Conclusion
There are tons of ways to get more traffic to your site. However, the best tactics depend on the kind of your business and your products. If your site does not hold more visibility, ignore sales for now and focus on brand awareness. And if your site holds enough visibility, you must focus on how to increase traffic. As the number of visitors to your store increases, ensure you provide the best shopping experience and services to your customers.