If you are considering affiliate marketing, it is essential to choose a niche that is both interesting to you and popular. Thus, you will be able to advertise products that you like or at least understand how they work or how their quality is measured. At the same time, you will get offers for advertisement if a niche is in high demand.
We have prepared 10 fast-growing and profitable niches in affiliate marketing and your task is to read and choose the one that suits you best. Let's get started!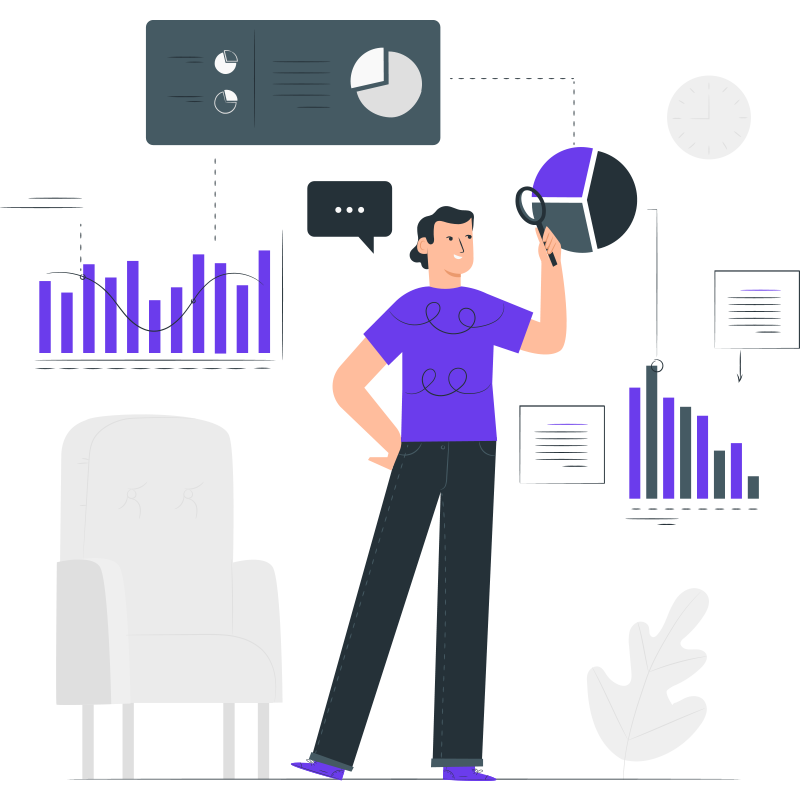 Get long-term ROI.
We help you grow through expertise, strategy, and the best content on the web.
Does affiliate marketing still work?
In 2020, it is expected that the affiliate marketing industry will cost 6,8 billion dollars. Taking into account that affiliate marketing is beneficial to both publishers and marketers and is easily accessible, it is clear why. However, let's take a closer look at the advantages of affiliate marketing for publishers.
Low start-up costs
When considering a new business, many people never move further than planning it all in their heads. Why? They think that they do not have enough money for opening something new and they need a safe financial pillow because it is too risky otherwise. Thus, they never have enough courage to start.
Luckily, affiliate marketing does not involve such fears. You need very little money to start – you pay for a hosting account and a domain. Everything else depends on your creativity and effort. Basically, your success is defined by the content that you produce and it costs anything to create content. You just need time, skills, and knowledge.
No need to be an expert
You can read blogs, take classes, watch videos about affiliate marketing but a will to start content creating and practice is the only true recipe to becoming an expert. You have so many things that you can try and test and see how it works out for your website. There are many content curation tools out there, you can use any of them to get content ideas.
It is performance-based
If a marketer buys a Facebook ad, they invest before they will gain any profit. In many cases, it turns out to be not cost-effective: people see an ad and they do not click but you have already spent money to just make them look at it. Therefore, marketers prefer a secure situation where they pay for some kind of result: a click-through or conversion.
SEO ranking for marketers
While a publisher links to a business website, search engines put them higher in search results. If other sites link to that one site, it means that the latter has good reliable content. So marketers have new visitors and rank higher at the same time. One strategy – two beneficial actions. There are great SEO consultants that can help you implement this.
Income 24/7
A blog is a type of business that does not have to close at night or you have to be constantly present to make money. In fact, you can sleep and have money coming to your bank account because visitors do not need you to read your article or see a video.
So yes, affiliate marketing does work in 2020 and is widely used by businesses.

To get the maximum out of your affiliate website, you may like to use tried & tested options such as Live Chat Outsourcing services being offered by companies like DeskMoz.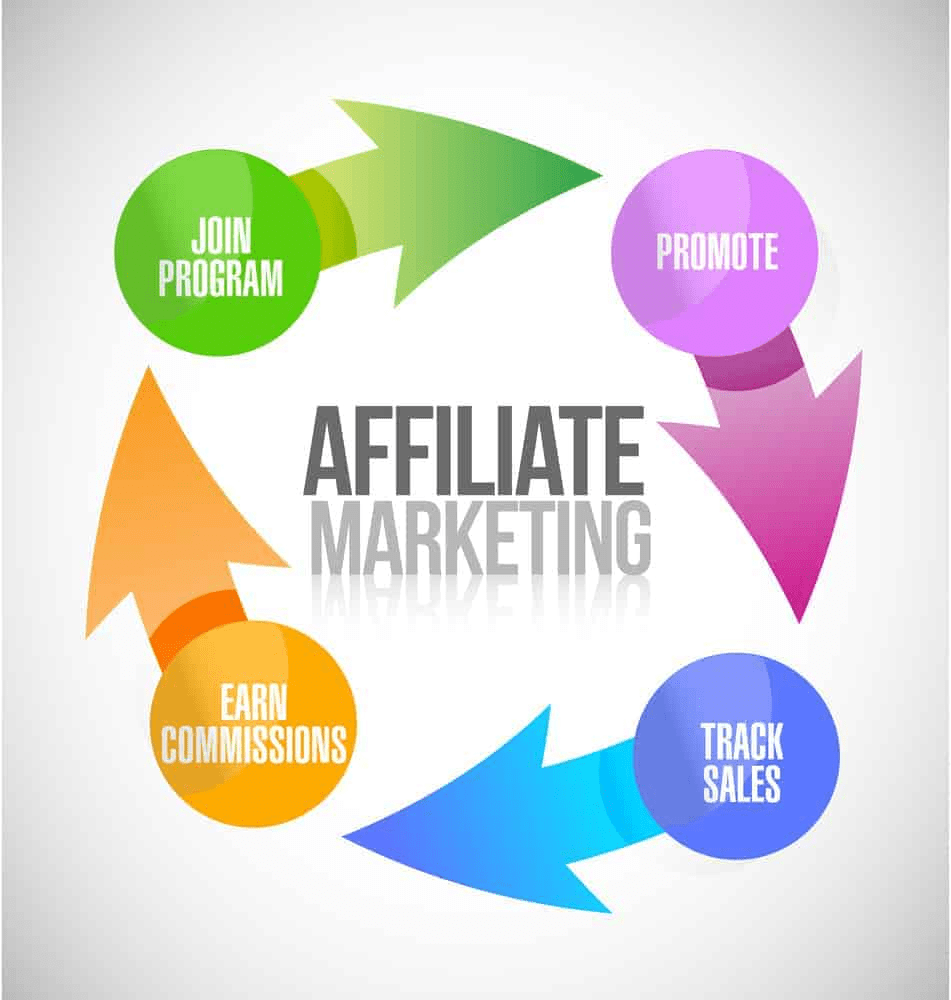 10 Fast-growing and profitable niches in affiliate marketing
Some niches require more affiliate marketers than others. It means that if you work in a niche that is growing rapidly, you are likely to get more commissions. Take a look at these 10 fast-growing and profitable niches in affiliate marketing, maybe your perfect option is among them?
Technology
We live in crazy times when technology develops faster than anything else. Every day there is a new solution to the problems that we did not acknowledge as problems before. At the same time, there are numerous solutions to one problem and all of them need their share of attention in order to exist and not get lost among competitors.
You will always have something to promote. As we have mentioned, every day there is new software or an app that makes our lives easier. Therefore, every day brings you new opportunities to establish a partnership with a new business.
At the same time, you will always have something to write about. While technology has innovations, there should be someone who can write about them, keep people updated on the news of the tech world, test things, and write guidelines about using them.
"Technology is, in fact, so vast that you cannot write about technology overall. It has many sub-niches that need its content creators. By choosing a sub-niche to your liking, you will be able to provide really deep insights and keep an eye out on all the news."- admits Peter Brook, director of content marketing at Ivory Research. It would have been impossible with choosing tech as a niche: you would either write about everything and nothing or come to the sub-niche with time. Consider these sub-niches:
mobile technology
PC technology
blockchain
Beauty
Beauty is yet another ever-changing niche. Since every person is unique and there is no cosmetic product that can solve the issues of every single person, the beauty niche has to always work towards satisfying as many people as they can. Moreover, we all want to look pretty and we actually feel better when we know that we wear nice outfits and have gleaming skin.
Therefore, you will always have new cosmetic lines, skincare routines, and fashion trends to promote. Content variety is astonishingly vast, you can write about:
cosmetics
fashion trends
fashion history
Gaming
You do not have to go to a computer club or socialize in the backyard of the school to have some fun. You just need a computer or a mobile phone and voila – you have access to thousands of games to any liking.
The gaming niche has something to offer to anyone and it is insane how fast it grew. We have games that seem like real life and we have games so minimalistic and simple that take our minds off bad days in a second. You can find little kids with sharks and mermaids in there and old men playing chess. There are 2.7 billion gamers all around the world so it is very unlikely that you run out of audience or affiliate partners.
You can build a community in these sub-niches:
walkthroughs
game theories
game reviews
first impressions
role play
VR
online games
video games
Health & fitness
First of all, with all the technology era happening and making our lives as comfortable as possible, we do not have to move around much. We sit in our offices, then we get in the car, get home where food is either bought prepared or takes a little effort to cook. Then we proceed to sit in front of the TV and watch Netflix and go through Instagram feeds simultaneously. An evening has passed and it is time to go to bed again. People are concerned about the fact that they sit around for the whole day and want to minimize the harm that they receive from blue screens.
Secondly, capitalism made us think more about money and less about our health. We spend so much time working that it does not seem that we can be not stressed and that we have time to think about what we are eating. Hitting the gym is offtopic – you have to spend time on getting there, exercising, and getting home while you could have done more work. However, people do not want to live with cheeseburgers for lunch, and no time for me. So they try to get educated about health and fitness and you are the one to help them!
There are quite a few sub-niches to tell about:
weight loss
healthy food choices
popular diets
alternative health
Entrepreneurship & wealth building
Making money is a concern that literally every person has. We all seek success, a life full of luxury, or normal conditions at least. People do not want to sit in the office anymore: we want to be leaders, our own bosses. There are plenty of possibilities out there to fund your first startup and there are niches that require from no to very little startup capital so it is not as scary and hard to implement your ideas as it was before. With the development of eCommerce, it has become even easier to run a business.
Due to the fact that there are numerous ways to make money. So content is not a problem in this niche. You can help your marketers to promote their products in these sub-niches:
stock market
coaching
startup idea pitching
management
Dating
Another thing that many of us are looking for is dating. As per marriage statistics, about 17% of new marriages are interracial couples, highlighting the evolving dynamics of relationships.
With an epidemic of loneliness and 36,48 million single US citizens, we all search for love, understanding, and someone to cuddle with. The global dating market is estimated at $25 billion in value which proves the fact that we do, in fact, need affiliates in this niche.
Dating is not a niche where you can run out of ideas. People are too unique and, therefore, their dating and loving styles are way too diverse. They are at different relationship stages too! Some people will want to read about how to meet singles, some will seek advice on how to keep a relationship going after the first date, and some may need ideas about proposals. In this niche, you can create content in these sub-niches:
hook up culture
date ideas
open relationships
love stories
relationship advice
Lifestyle
Lifestyle is yet another niche that is super diverse due to the diversity of people themselves. Everybody has their own routines, interests, and hobbies that they stick to. Lifestyle blogs are never the same because they mirror the experiences of every blogger and their views. Yet, millions of people resonate with lifestyle blogs and find their own life mirrored in them.
It is a niche where you can tell about whatever you want while keeping a focus on the main interests and hobbies of yours. It can be a mix of fashion, zero-waste living, and literature. Every component is interchangeable and can be mixed with whatever fits into your lifestyle. Therefore, it is unreasonable to state sub-niches here while you can choose all the other niches in this article and turn them into a lifestyle sub-niche.
Travel
Cheap tickets, safe transportation, great sales on housing, and the development of internationality have made traveling more popular than ever before. We go abroad to find out about new cultures, practice our foreign language skills, broaden our horizons, and insert our 100 reasons there. Traveling is a really great activity that is liked by pretty much everyone. Now it is also accessible and easy.
Traveling is the first solution that comes to our minds when life gets too tiresome, too stressful, or too boring. Even when we are not able to travel for some reason, we pick up books, films, and journals from other countries to feel the spirit of discovering the new. However, traveling should be your lifestyle if you decide to write about it – people want tips, tours, and opinions from those who have been there and seen everything. You may sometimes need to provide additional information on smaller things, including storing bags in Paris, coffee shops in New York, and other similar location-related information.
If you love to travel and share your experience with others, consider these sub-niches:
budget travel
exotic destinations
hitchhiking
reviews on airlines and housing
carbon-neutral traveling
Luxuries
Nowadays the world is powered by brands. People are ready to give all their money away and hunt down new Nikes. We would kill to get a ticket for the Met Gala or Fenty fashion show. We would like to know what food in restaurants with Michelin stars tastes like. People want to know more about luxury to either decide on what to buy or experience luxury products at least through words.
The luxury niche is perfect for affiliate marketing since it has to sell, basically. Here is what you can cover:
fashion
art
premium brands
exclusive events
luxurious dining options
Sports
Sports are a perfect way to get oneself to move more, have an energy and mood boost, and gain a hobby outside of the office. Sports communities are really strong too because sports are mostly based on team effort. The sport requires equipment and it is a perfect opportunity for sports bloggers to sell. In fact, the sporting goods market has an estimated value of 40 billion dollars.
The sports niche has a variety of sub-niches to offer as well: there are different kinds of sports, you can write about news, techniques, the best equipment, or provide valuable insights into the sports community.
Finance
Finance is an evergreen niche for bloggers because money never goes out of style.
The finance niche has a massive audience since everyone deals with money issues in their daily lives.
Pretty much everyone is interested in personal finance tips, investing ideas, ways to save money, and strategies for building wealth.
There are endless topics to cover and the finance niche is actually divided into hundreds of sub-niches each with its own group of hyper passionate people.
Some of the finance niches bloggers can enter are budgeting, retirement planning, gold and precious metal IRAs and more.
Conclusion
Affiliate marketing offers publishers an extremely attractive opportunity: you can write or vlog about what you like and get paid for that. In order to get the best profit and the most offers from marketers, a publisher has to choose a fast-growing niche. We have given 10 examples of those niches and discussed sub-niches within them.
However, it is important to keep in mind that an affiliate has to be an expert in the niche or at least be interested enough to get educated and become an expert. Only if you are passionate about what you are writing about, you will be able to get an audience and profit. Take a sorrowful look through all the niches in this article and estimate what you can write about and never get tired. If you did not find any, it is better to search for less popular niches. The main objective is doing what you are really into.
What's the easiest way to get started using affiliate marketing effectively?
To get the most out of it and get you started quickly, contact a specialized agency. This will minimize the risk of ineffective investments. Agencies most often have large partner bases and experience. Although this method is more expensive, you are more likely to get the desired result.
Why partnering with technology-oriented publishers?
These partners have established an automated monitoring system. This allows you to track results in real-time and understand the value of collaboration and effectiveness.
How to get great audience reach in affiliate marketing?
Contact our loyalty partners. They often have a large audience, for example, eBates has over 8 million users.
How can I encourage new consumers to try my product?
Our loyalty program partners will help you. Cashback and savings on purchases can be a great incentive to buy a product for the first time.