For many business owners, the moment they hear the words "SEO", "optimization", or "SERPs", you can bet they're conjuring images of confusing graphs and charts, confusing statistics and numbers, and that time they get completely bogged down trying to teach themselves how to use one of the more widely used SEO tools to try and figure out how to push their page up the Google rankings.
But the truth is, you don't have to be an SEO expert to implement a few tricks of the trade that will help get your business the online exposure and Google rankings it needs to get you noticed on search engine results pages (SERPs).
When it comes to encouraging clients and members to sign up for a new fitness business, an online marketing strategy plays a vital role. Online marketing is the easiest way to target potential clients by getting your name out there and creating a recognisable brand.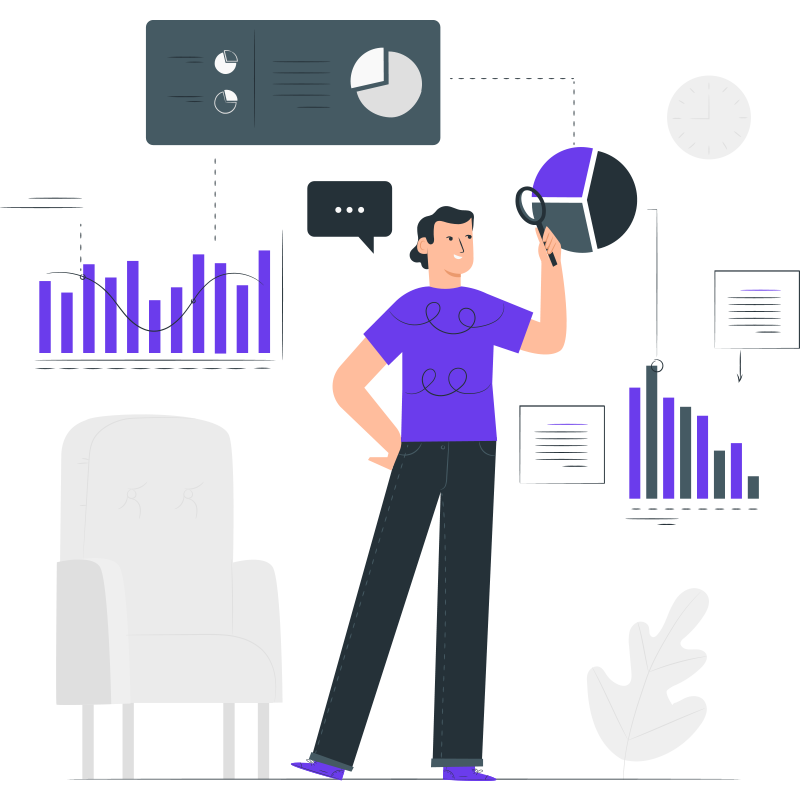 Get long-term ROI.
We help you grow through expertise, strategy, and the best content on the web.
A Website is more than just a Booking Page
Before we get into the nitty-gritty business of using SEO to improve your website, it's important to make sure your website is actually equipped to be optimized in the first place. A common mistake some fledgling businesses make is to have a basic webpage that is a brief "About" section and a booking page.
A website that's going to get any real attention from Google needs to have more than that.

An example of this is Feel Good Health and Fitness, an independently-run fitness business in Cheshire, UK. The website has the essential "About" and "Booking" sections but added to that, there is a section for creative content, a section explaining the different classes available to clients, testimonials, and more.
Adding a number of different pages opens the door to a number of SEO opportunities.
Using the Right Keywords on pages
Keywords are the bread and butter of SEO for anyone setting up a new fitness business. Keywords are easy to find using Google Ads, and most importantly, it doesn't cost you a penny to search for them. Using relevant keywords in your pages essentially tells Google that you want to rank for those search terms.
Relevant is the keyword here. If you run a yoga studio, there's no point using terms like "peloton classes near me" if you run a yoga studio. You also shouldn't go overboard with keywords. Overusing them is known as keyword stuffing, and it actually harms your position on Google's search results pages.
Regular Creative Content: Keep the Website Fresh
Blogging doesn't have to be a bore, and in fact, it's one of the simplest ways to implement SEO on any website. Regular creative content does a number of things for your website. First off, it's a great way to engage with your clients and members outside of class time.
You can feature content on a number of areas to do with your fitness business. From workouts clients can do in their own time to advice about nutrition, there are plenty of aspects you can cover. Secondly, Google and other search engines like to promote websites with regular new content. Adding a weekly or bi-weekly post is a good starting point.
However, this engaging content is only worth the effort if others are going to read it as well. Your blog should feature a good number of keywords that reflect certain search topics that are relevant to the content you're producing.
A simple rule to follow is to use two keywords per paragraph with one matching the heading for said section. Using them in the heading catches Google's attention, and reusing them in the text gives it a bit of a boost.
From an article about starting a Pilates studio, this section is about market research. Pilates studio and market research are words we wanted Google to notice, and we've used both in the text and heading, or H2. It's also important to mention that our heading isn't just keywords, it explains what the section is about and incorporates the keywords.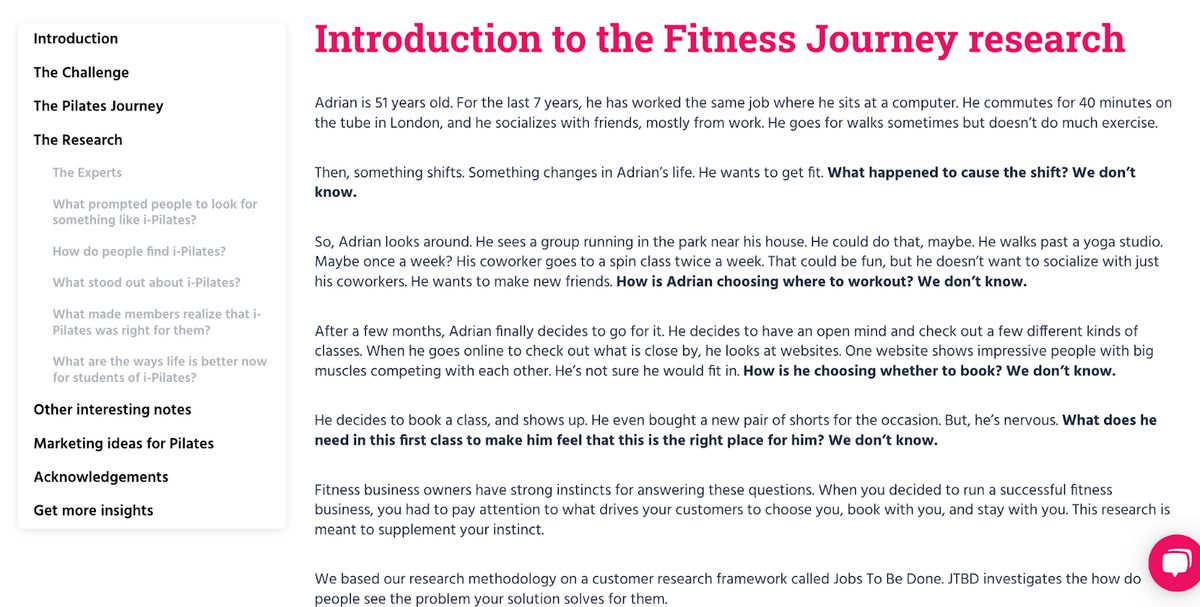 Create a Network of Internal Links
Known in the SEO world as link juice, building up internal links is another reason to create good quality written content for your website. When you link from one page or post to another, some of the ranking power of the linking page is passed to the linked-to page. What this means is that if you have a page that has a decent amount of traffic, linking from that page to a lower-ranked page will help boost the visibility of the latter. You'll end up with an intricate network of links that tie your pages and posts together which ultimately will be helping each other to rank on Google.
Much like your keywords, though, don't use too many internal links in one page or post. Spread them out or you're diluting that valuable link juice.
Use AMPs
AMPs means Accelerated Mobile Pages. If you've ever searched the internet on your phone or another mobile device such as a tablet, you're bound to have noticed when pages take an age to load.
Most of us don't like to hang around waiting, and instead, we go back to the search results page and find an alternative website. This is often because a website hasn't opted for accelerated mobile pages. These are lightweight versions of a webpage with the sole purpose of speeding up loading time on mobile devices.
Improving the speed that pages load up on mobile devices helps boost rankings for searches on phones and tablets. When you consider that 66% of surfing the web is done on our phones, there is a huge potential for targeting clients using AMPs.
Have a little patience
There is no quick fix when it comes to SEO so being patient is as important a tip as any. Implementing these easy-to-do strategies is the first step on your SEO journey, but you won't see your page skyrocket to the top of Google just yet.
You need to keep going and improving your pages and content on a regular basis to ensure that your website gets the best chance possible to increase its visibility on Google, so don't panic if you don't see your website on page one of google straight away. Have a little patience and trust the process.