Content writing has gradually become a valuable practice and is quite in demand nowadays.
From writing engaging content for your website, building your search engine ranking, reaching a larger audience, lead generation, sharing information regarding your products or services, to addressing their complaints, content writing has an important role to play.
Given the expertise it demands, many companies prefer outsourcing their content writing to virtual assistant agencies that have trained and experienced content writers to enhance the online presence of their website and business.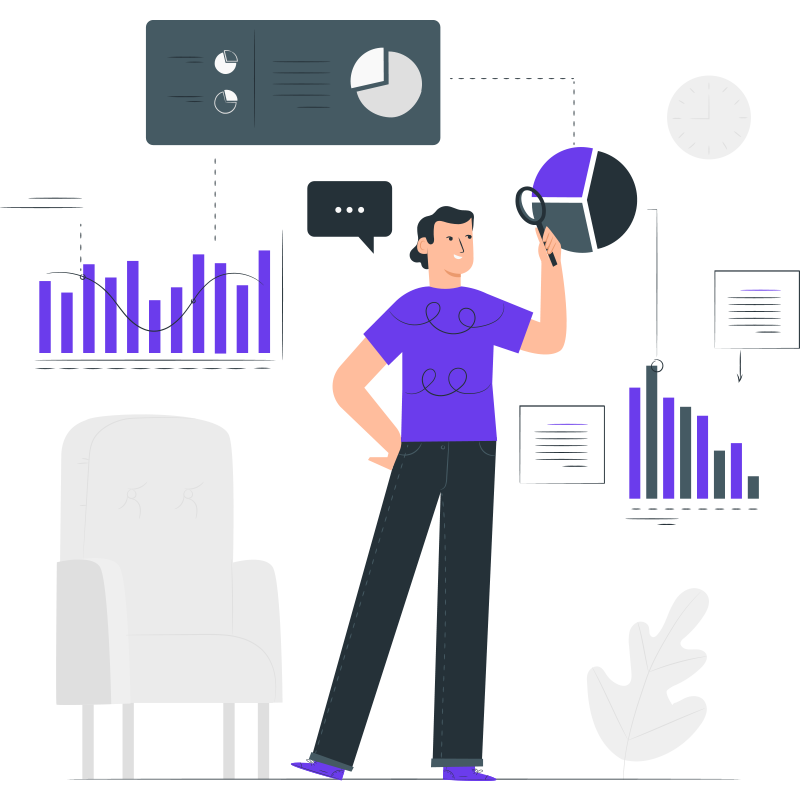 Get long-term ROI.
We help you grow through expertise, strategy, and the best content on the web.
Who Is A Content Writer?
A content writer creates different forms of content: blogs, articles, social media posts, copies of advertisements, news feeds, email newsletters, white papers, and more.
They are experts in creating new and innovative content as per the existing trends and the area of their expertise. In addition, all content writers have a working knowledge of Search Engine Optimization (SEO), which is a necessity for ranking it on top in search engines.
To establish your business and place it amongst your competitors, you need to invest in the right content writing team, as a good team can do wonders for your business and its growth.
Hiring professionals also help you grow faster and gives you the boost your business needs in its nascent stage. Furthermore, in this era of digital technology, implementing advanced tools such as resume reader software becomes pivotal to streamlining your hiring process. This software enables your business to accurately analyze and sort through numerous resumes, selecting the most suitable candidates based on their skills and experiences. It serves as a force multiplier, significantly reducing the time spent on initial screenings, and thereby allowing your content writing team to focus on their core expertise.
Why Is Good Content Important?
A potential customer usually searches the internet for brands or companies that meet his requirements. Informative, engaging content can play an important role in this stage in drawing the customer's attention and diverting them to your website.
Why Should You Hire Content Writers?
Content writing is not only about sharing information, but also about helping increase your company's engagement rate with potential customers.
Some of the significant advantages of creating good quality content are:
1. Gain Potential Customers
Accurate information and the right SEO can help people find your page when they want. If you serve your readers with good content, they will rely on your website in the future.
This generates a sense of credibility in the readers' minds, and they hold the potential to become future leads.
2. Your Sales Pitch
The content on your website is the best way to tell potential customers everything about your products and service to convince them to make a purchase.
Your content is your sales pitch, and it should be the best. Good content can help you gain leads that can be converted into long-term customers.
Giving the right information to your existing customers through well-written email newsletters helps you gain the trust of the customer so that they do not hesitate before investing in your brand or services.
3. Build Your Reputation
When you post good quality content with the right facts people tend to rely on your social media handles for authentic information. This creates a sense of credibility about your brand among your audience.
It also helps in building a positive image among people. That will help you when you have to promote a new product or a new feature and even paid promotions.
4. Establish Brand Loyalty Through Content
Professional content writers know exactly what content to put out there that grabs attention. Even they know how to create a good call-to-action in your presentation videos. So when people on the internet come across a field related to them, they stay loyal to the page.
This creates a sense of loyalty toward the brand and helps you gain brand loyalty without going through a sales pitch.
5. In-Dept Description of Products or Services
While describing your business or company, you may miss out on some important points while describing your products or services.
Professional writers usually have a outsider's perspective, which helps them create more insightful content, that is useful to your buyers and customers.
6. More Efficient
Hiring writers through an agency is preferred as the agency takes responsibility for the quality of work delivered by its writers.
Agencies train their writers themselves and are very particular about their reputation in the industry hence they would only provide you with the best.
7. Cost-effective
Content writing agencies tend to charge you on a hourly or per word basis, which makes them more cost-effective as compared to a full time writer on your payroll.
Any business that runs on a budget must consider outsourcing their content to virtual assistance agencies to gain a significant cost advantage.
8. Saves Time
The main advantage of hiring a virtual content writer is that you will not need to put in the extra time and effort for the same. Content writing, takes a lot of time and that time is usually better spent growing your business in other areas. Another significant benefit of hiring a virtual content writer is the convenience it offers in communication. In today's interconnected world, making a video call to your virtual content writer is just a click away. Video calls offer a more personal touch to your professional relationship, enabling you to convey your expectations clearly, provide instant feedback, and build rapport, even if you're located miles apart.
You can also invest the time you save to collaborate with companies and brands.
9. Fresh Point Of View
The idea of an outsider knowing enough about your business and writing for your business might sound like a bad idea, but that is where you are wrong.
Professional content writers hired by agencies are trained and experienced and have excellent research skills, which can highlight the strong points of your business.
In today's time, competition is high, and thinking outside the box and coming up with innovative content ideas will not only bring more audience to you and help in placing your business above your competitors.
10. Professional Touch
Just like you might be the best at what you do, content writers are professionals at their job who create copies to sustain their life. So when you assign or outsource your content to virtual writers, you will be getting more than you expect.
The content you would receive would be far better than what you could have done because they have the experience it needs to engage with their readers through content.
The best part is that they would do it without time restrictions and far less money than you would pay for a regular full-time employee. This will help your business be more popular and help you build the right audience.
Final Word
Content writing is a strong marketing tool if used correctly. The critical thing to remember while hiring content writing agencies is that you should be clear on the costs and the type of content you need to be created. Note that their time is as valuable as yours, so you must give the right instructions to get the best results.