Blogging has been around for a long time, and it's still as important as ever to include in your content marketing strategy – especially if you're wanting to educate your readers on the intricacies of your industry.
Even having a blog is a step in the right direction, but some strategic content tweaking and design choices can take your blog to the next level.
While we can't promise exponential success, there are a number of tips and tricks we suggest you have up your sleeve if you want to create an effective and eye-catching blog.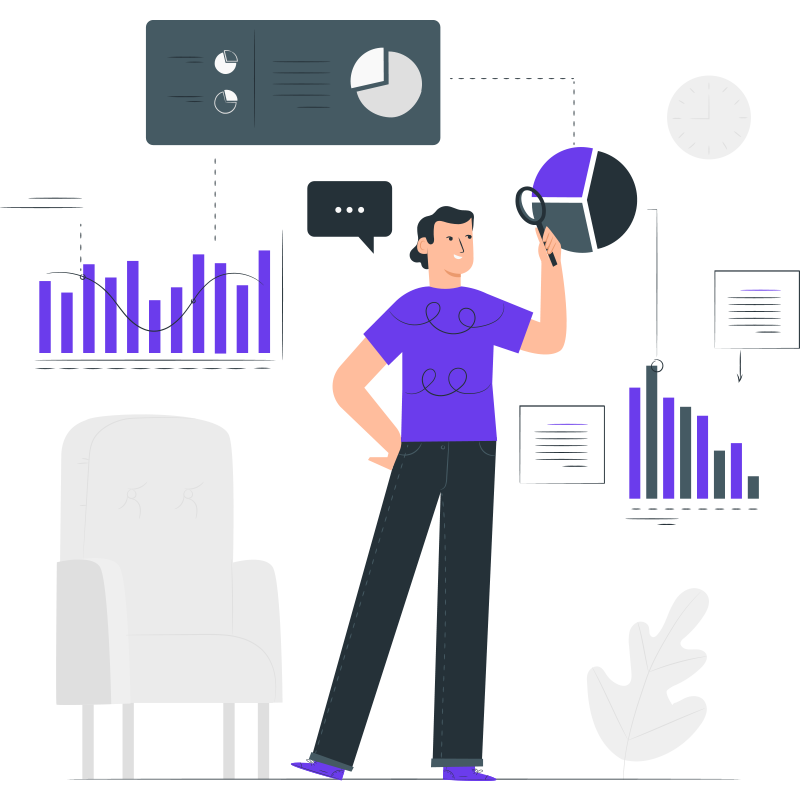 Get long-term ROI.
We help you grow through expertise, strategy, and the best content on the web.
The Importance of Having a Blog on your Website
Maintaining an active blog is one of the best things you can do for your business. A business website with a blog gets 55% more visitors than one without. But why is that?
Blog posts naturally drive organic traffic to your website by showing up in the search results of your target audience.
They have a problem, and they're looking for a solution. If your blog has a piece of content about that problem and its solution, your audience will trust you more than another website without that information.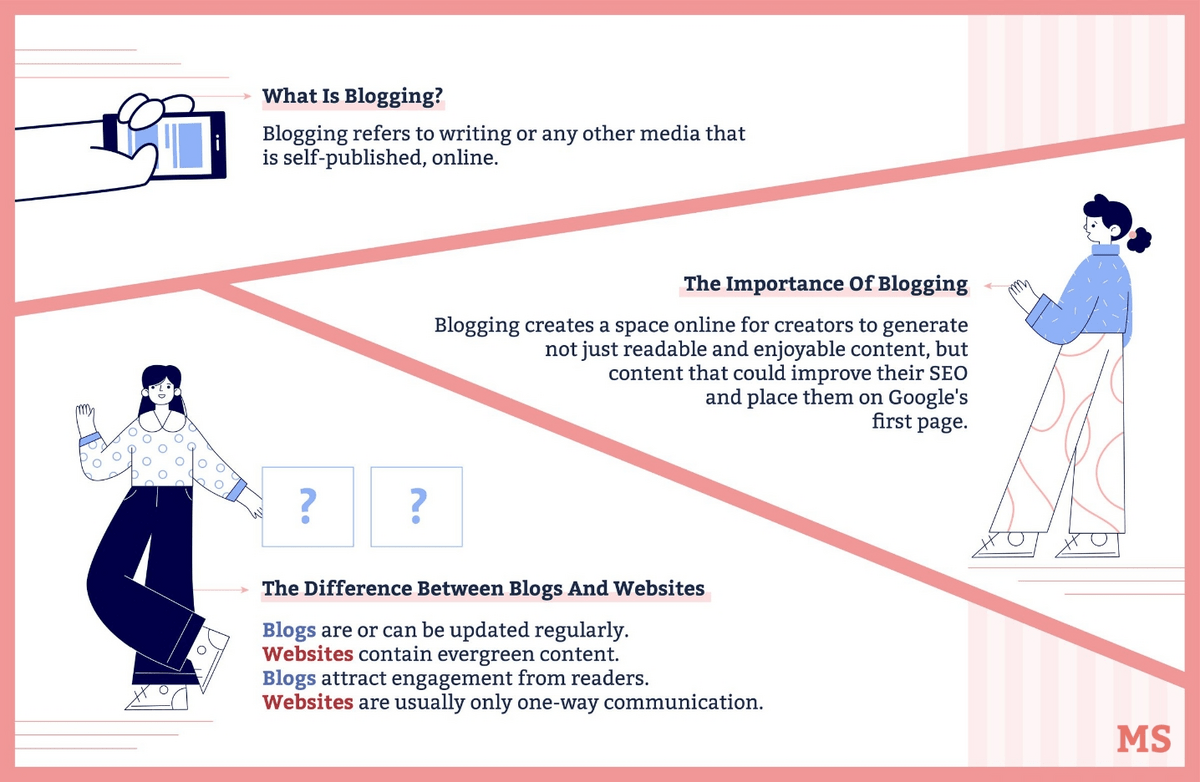 Generally speaking, any blog at all is better than no blog.
You don't have to make viral content to have a successful blog, but an effective content strategy can help drive more visitors to your site, meaning more customers and clients for your products and services.
A blog is an opportunity for you to provide content to your audience while improving your site's search engine optimization. Using keywords that your audience is searching for will further help your site's search volume and conversion rate.
11 Effective Ways to Take your Blog Content to the Next Level
Since you're reading this article, we will assume that you already have a blog of some sort. That probably puts you ahead of most of your competitors in your industry already, but next-level content can drive even more traffic to your site.
Not everyone has the content writing skills it takes to be a successful blogger but below are some tips to help any writer make their blog content more effective:
1. Only post relevant and proven content
Any blog is better than no blog, but not all content has the same value. Remember that your audience of real-life subscribers is coming to your business's blog for a particular kind of information.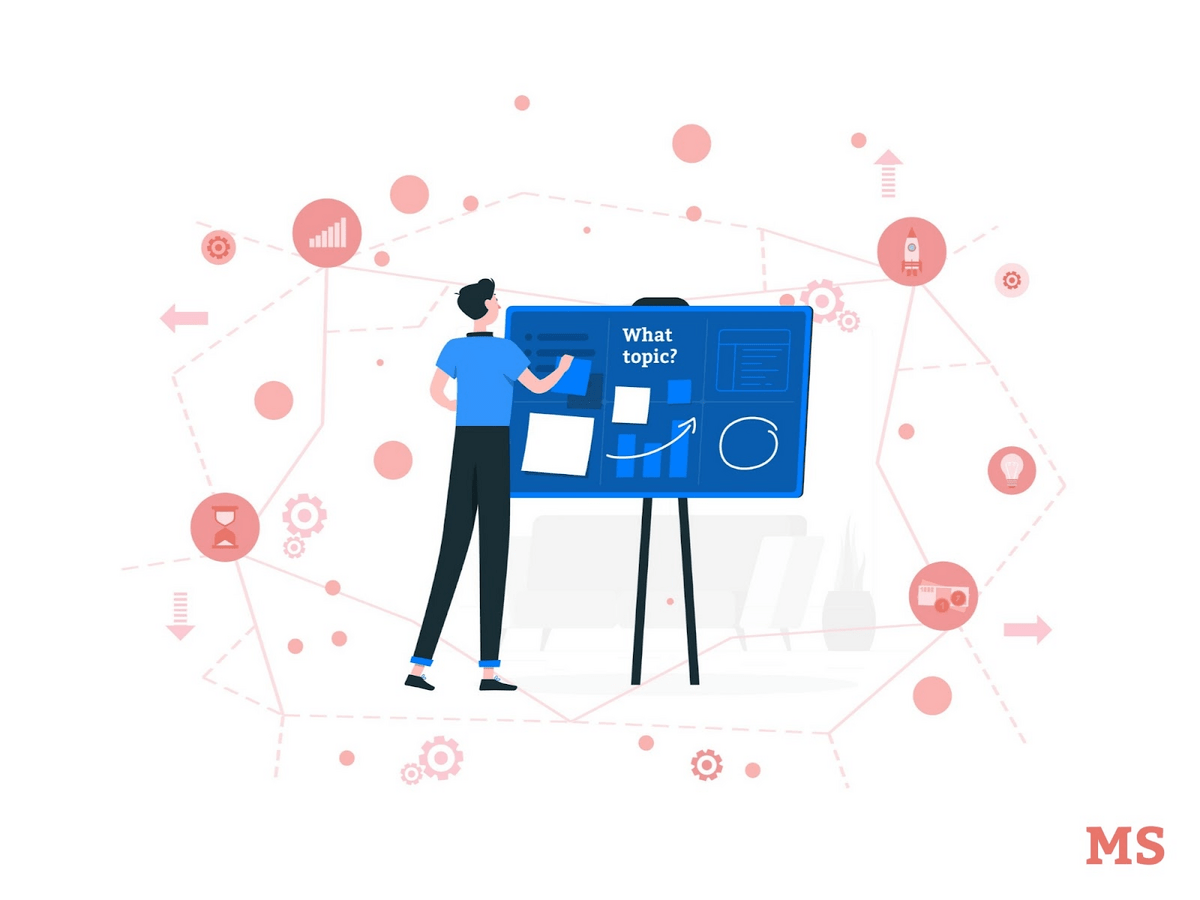 Suppose you're an interior designer, for example. In that case, most of your readers probably aren't interested in posts about cooking (unless you're a lifestyle blogger, which is a different story). Or, if you are an eCommerce business owner, it would be great to talk about eCommerce related topics such as Multi vendor vs. Single vendor marketplace, eCommerce trends, and so on. Having a niche blog will boost your ecommerce business efforts in the long run.
Stick to posting relevant content within your niche to keep your audience coming back for more. If you decide to branch out into other subjects, always tie them back to the overall topic of your blog to capture new readers without losing your existing ones. And don't forget to add graphics that are relevant to your post. Most bloggers use stock images that barely reflect the topic being addressed. That's more or less like filler stuff. Alternatively, you should take real photographs or design new visuals that convey the same message as your blog piece. For example, you could use comic book brushes for Procreate to create 2D characters demonstrating a particular step or actionable tip in your posts. Lineart brushes will help you create valuable infographics or data visualizations to display statistical reports or crucial points.
2. Do the research
Don't just write what you know off the top of your head, even if you're an expert on the topic. To gain authority in your market and credibility with your target audience, you need to do the legwork to ensure all your information is accurate and up-to-date.
Before writing, always do background research on your topic, and update your older articles periodically to reflect new insights. This practice also allows you to link to authoritative sources, improving your blog's position in the search engine rankings. Also utilize a white label content assistant for well-researched and updated articles with authoritative sources, improving your blog's search engine rankings.
3. Ask an expert
You can ask experts in your industry if they would be willing to guest post for your blog. This provides your audience with a different perspective and a more trusted source of information.
Another strategy?
Reach out to other expert bloggers in your industry and offer to guest post for them. A guest post is a purely informative post that exposes you to another blogger's hard-won followers. Writing guest posts for other experts or websites can also help you build your site's authority and following – just as long as you link back to your own website in the post.
4. Always have a detailed outline on hand
Some writers prefer to fly by the seat of their pants, but carefully planning and outlining your blog posts before writing them can dramatically improve your writing.
Without an outline, it can be easy to lose the point of your article.
The more detailed your outline is, the more direction and structure your blog post will have. Rather than meandering around a topic with no clear path, an outline like using GPS to guide you through one section of your article to another.
5. Have an enticing heading
Most of your readers will find your blog through search engines, and a catchy title is one of the only things they have to make them decide to keep reading.
Your blog title should clearly define what your blog is about, using strong language that persuades your audience to click through to your site. There are no hard and fast rules here, but some titles tend to perform better than others.
Titles like "X Things No One Will Tell You About ___," "A Guide To ___," and "___ vs. ___" are especially click-worthy. Just steer clear of sensational, over-the-top, clickbait-sounding titles, which can turn readers off.
Another way to stand out with your headings is to speak directly to your audience's pain point and address it. American mattress company Amerisleep does this beautifully through their well-crafted content pieces. Notice how the heading clearly speaks about back pain, something potential customers are likely suffering from if they're looking for cushions.
6. Use statistics & examples to back up your words
You can improve reader engagement by using facts and statistics to support your hook.
For example, at the start of this article, we could have said, "in today's competitive landscape, you need a blog to stand out."
Instead, we brought you the fact that a business website with a blog gets 55% more visitors than one without. See how much more impactful that statement is?
Using measurable statistics makes your facts more credible, and every statistic allows you to link to authoritative websites, building your website's authority level.
7. Do not keyword stuff
Google (and other search engines) can detect unnatural-sounding sentences, like when a writer forces a keyword into a sentence where it doesn't belong. This practice is called "keyword stuffing," and it can actually hurt your site's search engine rankings.
If you can't find a way to use a keyword naturally, you're better off not using it at all.
Although, with that being said you do still need to think about SEO when writing a blog. Blog posts are particularly important for On-Site SEO and can help your target audience stumble across your website organically.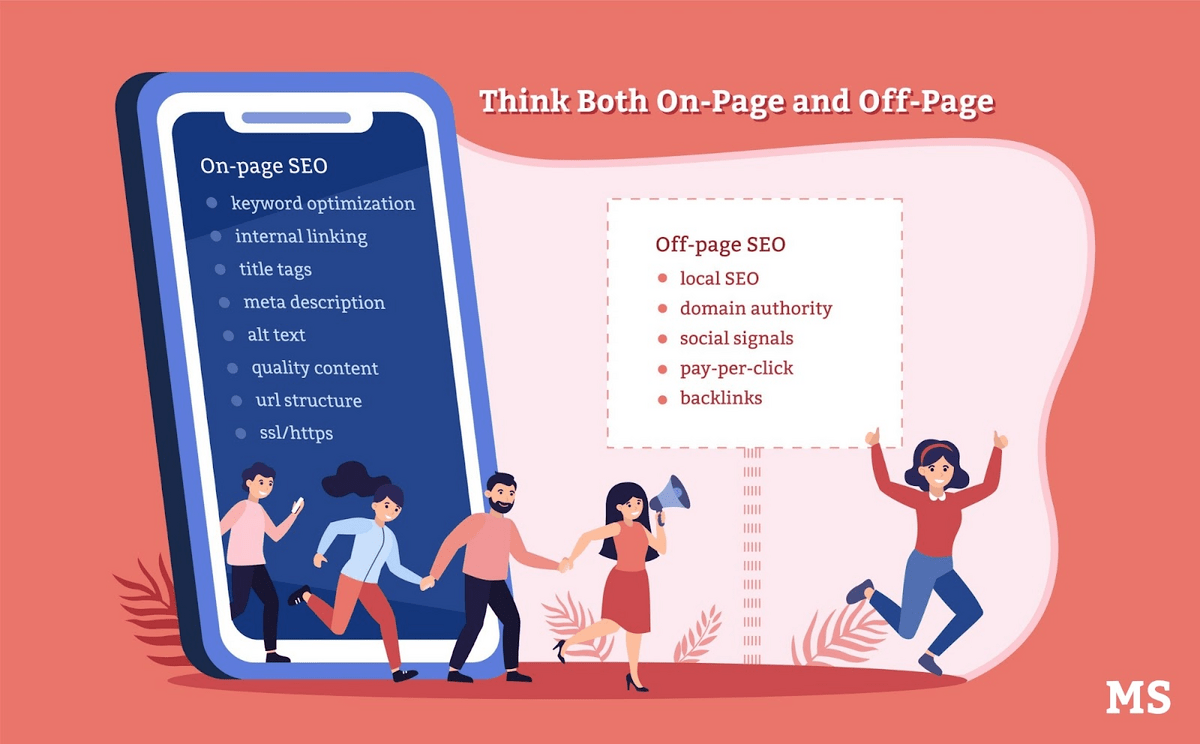 8. Use a grammar checker
Even the most advanced word processors can't detect things like awkward phrasing, passive voice, and overused language that can turn your readers off.
Using a grammar checking tool like Grammarly, or any of the available Grammarly alternatives, can take your writing skills to the next level. The free version picks up more grammar and spelling errors than any built-in proofreader, and the premium version is like a professional editor living in your computer.
9. Incorporate your own voice & personal touches
Don't let your unique writing style get lost in search engine optimization, jargon, and fancy phrasing. You have a unique written voice, just like your speaking voice. That voice will help you stand out against other bloggers in your industry.
10. Read it out loud
Your brain knows what you meant to write, so if you only read your work in your head, you're likely to miss typos, errors, and awkward phrasing. It may feel silly, but reading your work aloud as part of your proofreading process will help you catch more errors and write better content.
11. Write long-form content
Longer blogs perform better in the search results than shorter blogs because search engines generally perceive them as more authoritative. Expanding your blog posts from 500 to 1,000 or even 2,000 words will take your blog to the next level.
8 Ways to Refine the Design of your Blog
You don't have to revamp all of your content to take your blog to the next level. These design tips can help you improve the appearance of your blog, so your message can come through loud and clear.
1. Have bite-sized pieces of information
Break your blog posts into sections and subsections rather than walls of text to improve reader engagement. Including eye-catching images will keep readers interested for longer and help them absorb critical information quickly.
2. Design your own images
Speaking of images, while there are plenty of free stock images to choose from, consider making your own if you have any artistic or graphic design skills.
Creating original images to go with your original content can help you maintain a consistent design theme. Plus, you can create shareable images to post on social media to drive more visitors to your site.
3. Simplify the look
Too many colors, graphics, panes, and links can distract readers. Try minimizing the information on the screen view so your visitors can focus on your content topic. You can also improve the design of your website by checking out the best UI design tips.
4. Pick a palette
The wrong color scheme can detract from your page's message, and unless you have an art degree, you're probably not an expert in color theory. Rather than choosing individual colors for your blog yourself, work from an existing palette of colors. And make it match to logo design and brand colors. A free logo maker tool like LogoDesign.net can help you create an on-brand logo from scratch in seconds.
Sites like coolors.co can help you choose just the right color scheme. Get inspiration by what's around you. Use seasons to guide your color choice and go for spring colors if they match your brand.
5. Be bold & use bold
Emphasize key points and quotes in your blog articles using bold text. Carefully selected bolding helps readers get to the information they need faster, and search engine algorithms give you bonus points for that.
6. Make it mobile-friendly
Almost half of all web browsing worldwide is done on mobile devices. If your site isn't optimized for mobile, you're missing out on almost half of your potential audience. According to this Webflow web design agency, a fast and optimized website on mobile devices is one of the most important ranking factors. This isn't just about tweaking the interface, but also taking steps to improve your site's loading time so that it feels snappy and super responsive, even over a mobile connection.
7. Have easy navigation
Responsive design makes it easy for visitors to get from one part of your site to another. Consider using drop-down and contextual menus to help your readers navigate from your blog to your contact or services page, for example. This Uxcel guide showcases how hiring a UX designer can help you enhance your website's navigation and overall user experience.
8. Choose your typography wisely
Font choice isn't just a matter of preference – it's a matter of accessibility. The wrong font can be illegible for some readers, unintentionally damaging your content strategy. Choosing the right typography design can improve your overall blog design.
Bonus tip
Why not include some sort of video or animation in your blog posts? As long as it doesn't slow down your loading times by too much, video is a great way to engage your audience and keep them interested.
Incorporating animations that you have created, perhaps using a tool like Animation Desk, into your blog posts shows your audience that you do in fact have a fun side and are not just business 24/7.
Conclusion
The world of online marketing is constantly changing, but blogs are here to stay. Making tweaks to your existing content (and improving your future content strategy) can seriously increase your site's traffic.
However, an updated design keeps visitors on the page longer.
The tips we have just given you can help you take your business blog to the next level. The better your blog, the better your results will be.