Last year, I grew a client's Facebook Business Page by 500%.
From 1,000 to over 20,000 fans.
Without advertising.
And after increasing the size of our fan base, we were able to generate over $20,000 in under 6 months from bookings made on our Facebook page.
This was literally extra profit (that more than paid for my cost, several times over).
increased customer loyalty through speed of response, etc.
But these 10 principles can be applied to any new social network you launch.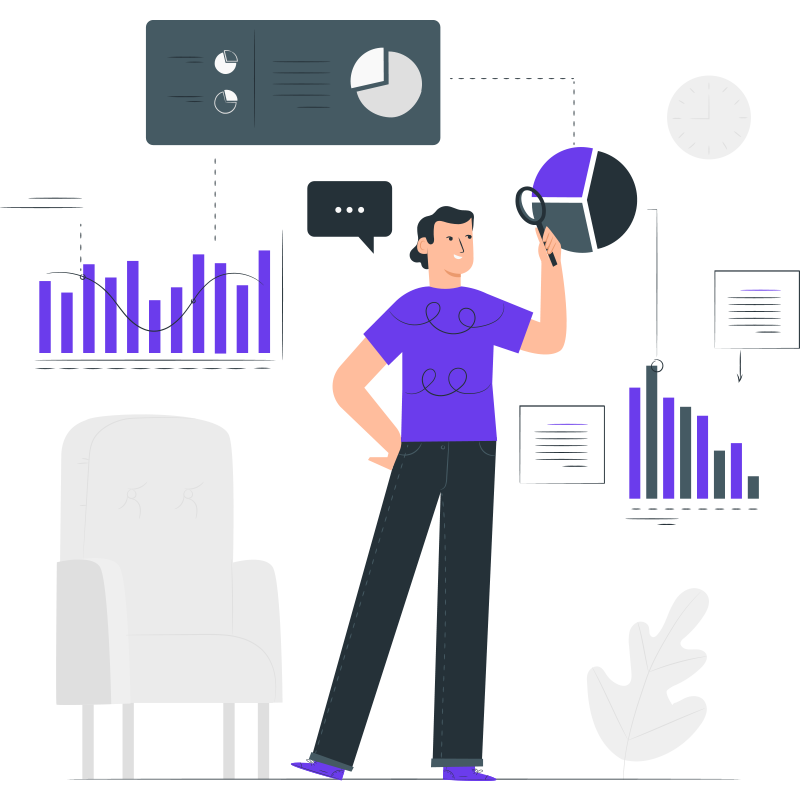 Get long-term ROI.
We help you grow through expertise, strategy, and the best content on the web.
1. Incentivize with exclusivity
No matter what social network we're talking about, you need to give people a reason to Like, Follow or Circle your brand.
The best way to do that is by only offering offer them something of high value to them, on a specific social network.
Here are some ideas:
Discount or coupon code
Free shipping
Buy one get one free
Promotion for free products
Promotion for free credit
Promotion for gift certificate
High value, exclusive content
Priority access
Whatever it is, it needs to be special, high value and exclusive.
2. Update daily with a focus on engagement
The number of Facebook fans doesn't matter, because EdgeRank won't let you reach them all.
And even if you could reach all of them, they don't care about you enough to actually buy anything.
So the key to defeating EdgeRank, and getting people to actually purchase, is by focusing on engagement.
Specifically, you want to know:
How many Likes and Comments per post?
How many visits do you get from Facebook on a daily basis?
What topics generate the most interest?
What time of day gets the most engagement?
And on and on. The more you understand your audience, the better your marketing will be.
3. Funnel your existing website traffic
The best way to quickly build the user base of anything online, is to funnel people from an existing source.
And one of the best sources almost every business has is their existing website traffic.
Sidenote: This tactic works great for seeing quick results. But don't abuse it. You usually don't want traffic leaving your site.

Traffic is hard to get. So when people come to your site, you want them to join your email list or purchase something… not "leak" out to a social network.
So now promote your exclusive thing with links, banners, and blog on your website.
4. Tap your email database
Your email database is one of the best marketing assets you can own.
These are also typically your best customers, so you'll see higher levels of response and engagement.
email existing customers with specific, special prize (not available to anyone else)
One of the easiest ways to entice these people is with reward points, because they're considered high-value to these customers, while actually costing your business very little.
5. Cross promote your other online channels
Most companies will typically have one dominant social network. So use that one, and any other you can find, to drive visits to your new, exclusive network.
There isn't a lot of overlap between the people that connect with you on social media.
This is also true of the different types of content you create. So mention it on your blog, or in your podcast, or on YouTube.
And you can use each channel appropriately to increase your Click-Through-Rate (CTR) and get better results. For example, don't just push the same message to each channel.
Try using the same basic messages, but adapt them to the channel.
Twitter: 5 – 20 short, terse messages per day
Facebook: 2 updates with strong image, and short, engaging copy
Google+: 1 – 4 longer updates with more explanation, bullets, or narrative
LinkedIn: A short message once a day or every other day
6. Use offline channels to drive
Finally, companies with offline channels and brick-and-mortar locations should use their existing foot traffic.
You can raise awareness of your new social network (and exclusive deal/promotion/content) by hanging signs on the windows, using postcards next to the cash register, and including short messages on the actual customer receipts.
Just don't forget to include a call-to-action of (1) what you want people to do, and (2) where they should do it.
You see this mistake all the time on television commercials.
Companies will have a Facebook or Twitter icon on the screen, but they won't tell you where these are (the Twitter handle or Facebook page URL), or why you should go there.
Remember, you can't control or force people to do anything. So you have to entice them and appeal to their own self-interest in a creative, unique way.
7. Use sweepstakes to increase reach
If you want to increase reach (the number of fans, followers, etc.), then you should run a sweepstakes. These should be extremely easy to enter, because you don't want to prevent people from joining.
As a rule of thumb, any additional step you make someone take (i.e. extra details to fill out, limiting rules, etc.), the lower response rate you'll have.
8. Use contests to drive engagement
If you want to increase engagement, then create contests
And go the extra mile by making people take some social action to help drive visits. You'll increase your reach, brand awareness, and SEO in the process.
9. Cross promote with other businesses
Social media should be used for business development, not just community management.
So you should constantly be looking for ways to incorporate other businesses in what you're doing.
You want to look for strategic partners that service the same type of customer, and also provide high-quality products/services.
If you do have complimentary products/services, then you can create packages for promotions. You can also offer exclusive discounts for each other's products/services.
But remember to make sure your partners are a good fit. You're recommending these companies to your customers by partnering with them.
You can do a lot of brand damage if y
In a world of falling prices, global competition, and limitless alternatives, the most important thing to your business is the lifetime value of a customer.
And if people don't trust you, then they won't continue to buy.
So don't "help people out" if their brands aren't a good fit with yours. Do some quick due diligence by looking on Yelp, or reading the reviews of others.
10. Always involve bloggers
Finally, social media is the new PR.
So that means bloggers are your new journalists, and blogs are the media properties that will drive traffic, leads, and customers to your sites.
If you plan on doing anything in digital marketing, then you must have good relationships with other bloggers.
But don't pitch them. Court them.
Offer them value first. And you'll be repaid.
BlogcastFM host Srinivas Rao gave me some advice on what bloggers wants:
Exposure
Money
Autonomy
Partnering with bloggers can be an awesome or terrible experience. I've experienced both.
And a lot of it comes down to how you, the brand, manage the situation.
Make sure to keep yourself updated on the latest social media updates, especially new Facebook features.