Are you struggling to automate your marketing processes? Would you like to speed up specific procedures to save time and make the most out of your marketing efforts? Do you think you could be generating better results?
Probably so, and you're not the only one struggling to find the best way to automate processes within your marketing strategy. Many people are still unsure what software they should use to automate their marketing processes and if that type of tool is worth the money.
Luckily, Keap/Infusionsoft offers excellent features that can help you step up your game and reach your goals faster. It's a comprehensive and user-friendly platform, ideal for a small business owners who want to boost their sales pipeline and improve customer relationship management.
Infusionsoft has been around for 20 years, but it's keeping up with the latest marketing trends. This article will provide you with a complete walkthrough of how you can get the full benefit of this marketing automation platform.
TABLE OF CONTENTS
What Is Keap Infusionsoft
Marketing and sales are inseparable – that's why an improvement in your marketing strategy can reflect significantly in your revenue.
Do you want to increase it? Of course you do, so, that's why you should take advantage of Keap Infusionsoft. This platform unites CRM, sales, and marketing and allows you to automate specific steps in your processes, get more leads, and convert more clients.
The platform has been awarded several times as the best B2B marketing automation software for small and mid-size businesses. What's more, it serves as a campaign builder and offers excellent app integration with a wide variety of apps you may already be using.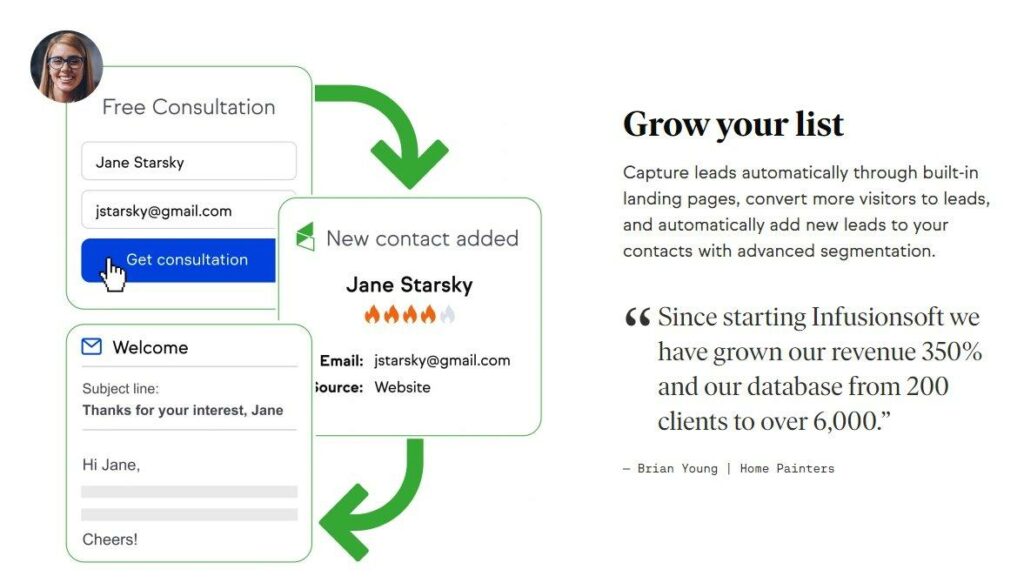 Why Use Keap Infusionsoft
Almost every feature Keap Infusionsoft offers can be considered an incredible benefit. The software comes with a two-week free trial without the need for credit card details , so you have a chance to check it out before deciding whether it works for you.
Here are the main benefits that you may appreciate:
It's straightforward
It allows you to collect your client data and activity and store it all in one place
You can create custom forms to collect data from prospects
You can use emails and SMS campaigns to boost your sales
It's compatible with PayPal and other online payment methods
It automates the "when/then" tasks, which usually take a lot of time
The Campaign Builder automatically sends the right emails to the right people based on their activity
How to Use Keap Infusionsoft
If you're struggling to optimize your marketing and sales efforts, Keap Infusionsoft may be the right answer.
In this section, you'll learn how to use this software for marketing and sales automation and how it can bring your small business success.
Step 1
Visit Keap's official website by clicking here, where you can see the software demo or sign up for the 14-day free trial. After you complete your registration, you can start exploring the platform.
Step 2
Open your dashboard to check out the options you have. Here, you can monitor all the essential statistics and key performance indicators which are all displayed as widgets.
If you believe an important one is missing from the dashboard, you can click on Add widgets on the right side of the screen and choose what else you want to see on the main report screen. You can also use the drag-and-drop action to reorder the widgets or select another layout for the dashboard.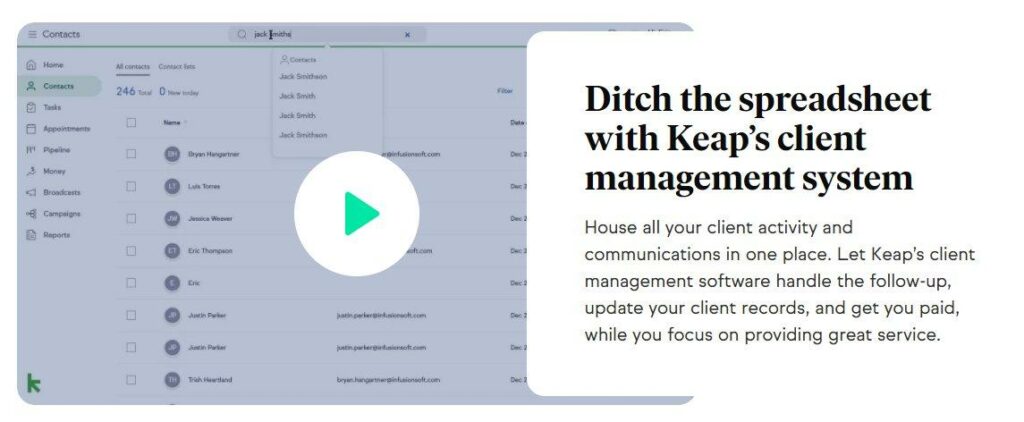 Step 3
If you've just created an account, you need to import your data. Add other users to gather your team by clicking on Admin and then Users. Enter the desired people's email addresses to add them. Import contacts by creating a .csv file on your computer and importing it to the software.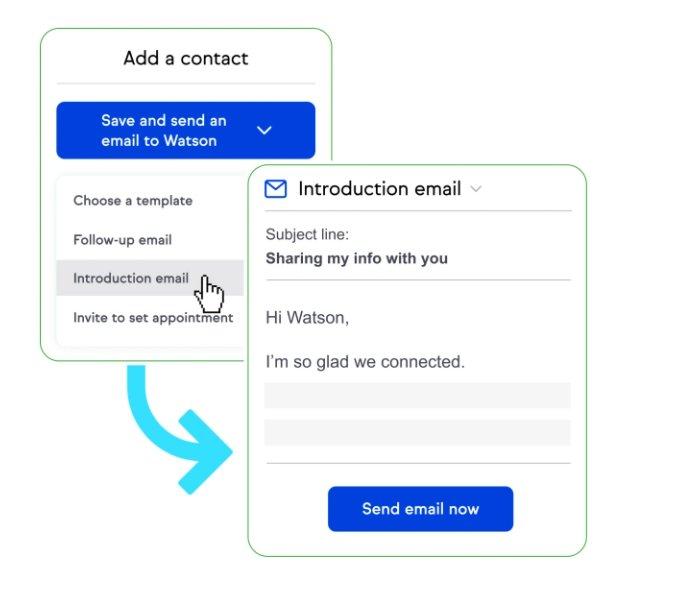 Step 4
Create custom fields to enable automation. The fields can belong to various categories, such as company, subscription, order, task, etc. These fields can be used to store different data, such as time and date, currency, options, yes/no answers, phone numbers, and more.
Step 5
The next logical step is to segment your audience and create tags so you can easily target different groups of your contacts with separate emails. Keap's team recommends using simple labels, such as client, lead, trigger tags, etc.
Keap Infusionsoft FAQs
How do I import contacts on Infusionsoft?
Follow the instructions below:
Navigate to the top menu and choose Import Data under the Admin tab.
Click on Contacts and then select Go.
Select Browse and choose the .csv file you've previously created on your computer.
Click Next and on the next screen, match the corresponding fields, such as your contacts' first names, last names, etc. and select Next when you're done.
Select Yes when asked if you have your contacts' permission to send them marketing emails. Click Next.
Review your import and select Done to confirm.
How do I create tags in Infusionsoft?
Here is how to create a tag in Keap Infusionsoft:
Navigate to CRM in the top menu and choose Settings.
Select Tags and then click on Add Tag on the next screen.
Add a tag name, choose a category the tag belongs to, and add a brief tag description below.
Click on Add Tag(s) to save it.
How do I add custom fields in Infusionsoft?
To create a custom field in Infusionsoft, follow the steps below:
Navigate to the Admin tab in the menu at the top and select Settings.
Choose what type of custom field you want to create and click Go.
Select the Add a custom field option below.
Name the field and choose its type. Be aware that you can't change the field type once it's been stored.
Click on Save to save the field.
How much is Infusionsoft monthly?
The plan sells at $199 per month. However, you may stumble upon a discount from time to time. If your business is interested, you should contact Keap's sales team to see what's included in the plan.
What is the difference between Keap and Infusionsoft?
Keap Grow and Keap Pro are tools which provide you with marketing automation and a sales toolkit. They are a good base for a small business to test how automation works in their case. However, Infusionsoft is a real upgrade compared to these two plans, as it also contains CRM options.
Is Infusionsoft Worth the Money?
Small service providers and online store owners can dramatically boost their sales thanks to Keap Infusionsoft, as it allows them to automate many business procedures. For instance, their repeatable sales processes, customer relationship management, and get the most out of each marketing campaign they launch.
Hopefully, our article has given you a better understanding of what Keap Infusionsoft is and how it works. It's a truly powerful platform that can improve your small business by automating marketing processes so that you can focus on the important things like, scaling your business.