Website: https://commercenext.com
Date: January 20 to January 21, 2020
Location: New York, USA
What You'll Get at CommerceNext
CommerceNext has been run since 2018 on an annual basis. It was founded by three digital industry veterans: Veronika Sonsev, Allan Dick, and Scott Silverman. CommerceNext also hosts networking events, dinners, and bi-coastal holiday parties throughout the year.
This conference is dedicated to gathering eCommerce marketing powerhouses from the Direct-to-Consumer (DTC) and the retail industry. During the two-day conference, guests can network with colleagues and sponsors; and listen to speakers discuss current marketing trends.
CommerceNext 2021 will feature over 80 speakers and more than 700 attendees. There are 42 sessions scheduled, including an awards show, 11 keynotes, and 24 breakout sessions on the latest marketing techniques. A two-to-one ratio of retailers to sponsors ensures quality networking.
CommerceNext Guest Speakers
CommerceNext hasn't yet disclosed who will be speaking at the 2021 edition. However, speakers for this year included established heavyweights in the commerce industry, such as a Senior Director from Nike and the founder of 2PM.
CommerceNext has an equally impressive set of sponsors, like…
How Much Does CommerceNext Cost?
CommerceNext is in a similar price range to Brand ManageCamp 2020. Entry fees will depend on when you book—the earlier, the cheaper:
Before November 20th, 2020: $795
November 21st to January 19th: $995
Onsite: $1,295

What do People Say About CommerceNext?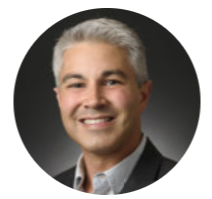 "It's a good collection of leaders, and practitioners. I've actually learned a few things about myself here which is always great."
Joe Megibow, CEO of Purple
Related Conferences
If you're interested in other eCommerce and retail conferences like CommerceNext be sure to check out our in-depth reviews of these similar conferences:
E-Commerce Summit
eCOM360
ECommerce Expo
eCommerce Expo Ireland
The Retail Summit