eCommerce Expo Ireland
Website: https://www.ecommerceexpoireland.com
Date: Sept. 1, 2020
Location: Dublin, Ireland
What You'll Get at eCommerce Expo Ireland
eCommerce Expo Ireland has been run on an annual basis since 2014 and was specifically designed to educate companies either based in Ireland or doing business with those located in the country. Like last year's event, it will be held at Croke Park Stadium.
The one-day conference features a plethora of talks from international and Irish eCommerce experts. You'll also have the ability to schedule a one-on-one discussion with an eCommerce industry expert leader about how to increase the success of your business, in addition to networking with fellow peers.
The expo also features a wide array of exhibitions from both local and international companies. In the past, the following companies were just a handful of those who had exhibitions at eCommerce Expo Ireland: Google, Facebook, PayPal, and Life Style Sports.
eCommerce Expo Ireland Guest Speakers
While the speakers for this year's event haven't been confirmed, past speakers at the conference include industry-leading eCommerce professionals such as…
Google EMEA Head of Faculty, Google Sales School Louisa Ní Eideáin, who discussed marketing in the age of assistance and what it means for Irish exporters
AWA digital CEO and Founder Dan Croxen-John, who discussed common mistakes in CRO (conversion rate optimization)
Facebook Account Manager Aaron Barry, who discussed Facebook and how to grow business through the Facebook app family
How Much Does eCommerce Expo Ireland Cost?
While the pricing information for this year's event has yet to be released, last year's price was very reasonable and was comparable to the MarketEd.Live conference that's held in Nottingham, United Kingdom.
In 2019 eCommerce Expo Ireland cost €129 for a general admission, early bird ticket.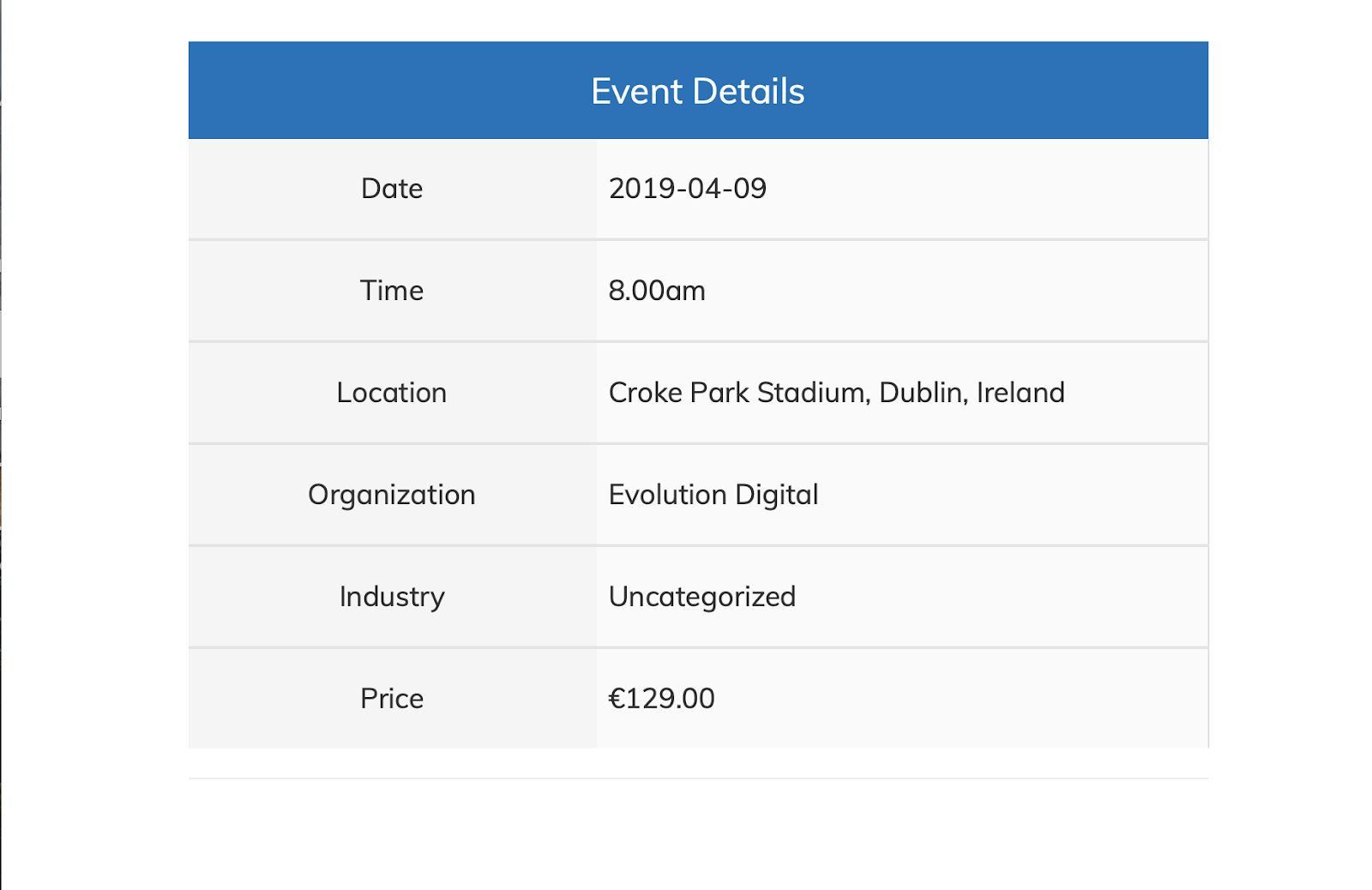 What do People Say About eCommerce Expo Ireland?
"I've been to a lot of eCommerce events over the years and after being at this event twice, I've learned so many useful things, and met with some great companies, and as a result I've increased my sales by approximately 25%! I'm really looking forward to the next event!"
Alan Simmonds, Marketing Director of Fancydressstore.ie
Related Conferences
If you're interested in other eCommerce conferences like eCommerce Expo Ireland, be sure to check out our in-depth reviews of these similar conferences:
E-Commerce Summit
eCOM360
Ecommerce Expo
eTail Connect Autumn
eTail Germany