eTail Nordic
Website: https://etailnordic.wbresearch.com/#
Date: October 20-22, 2020
Location: Copenhagen (Online)
What You'll Get at eTail Nordic
eTail Nordic has taken place every year since 2013. Historically, the event has been held in-person, but this year, it's going virtual.
eTail Nordic focuses on bringing together major Scandinavian eCommerce and multi-channel retail innovators to provide ecommerce development and networking opportunities for all attendees.
Throughout this three-day event, virtual attendees will have the opportunity to learn innovative techniques from major ecommerce players, hear over 25 leading retail speakers address current challenges, and network with like-minded individuals. All sessions of eTail Nordic will offer guests over 100 hours of valuable content.
eTail Nordic is dedicated to connecting more Scandinavian ecommerce visionaries than anyone else by offering more immersive and engaging experiences than any other conference.
eTail Nordic Guest Speakers
Attending this virtual event means you'll learn from the best and brightest minds in the ecommerce and digital marketing worlds. Secure a spot for the chance to hear from…
Pandora Chief Digital Officer David Walmsley, discussing the transition from retail business model to modern digital practice
H&M Group Global Head of Personalisation & Loyalty Sara Sjoberg, discussing personalization at scale
Zalando Director Andrew Sheremetyev, discussing last-mile delivery models during COVID
How Much Does eTail Nordic Cost?
eTail Nordic is accessible and affordable at any price range. This conference is free to anyone who wants to attend, much like the Marketing Technology Expo and B2B Marketing Expo.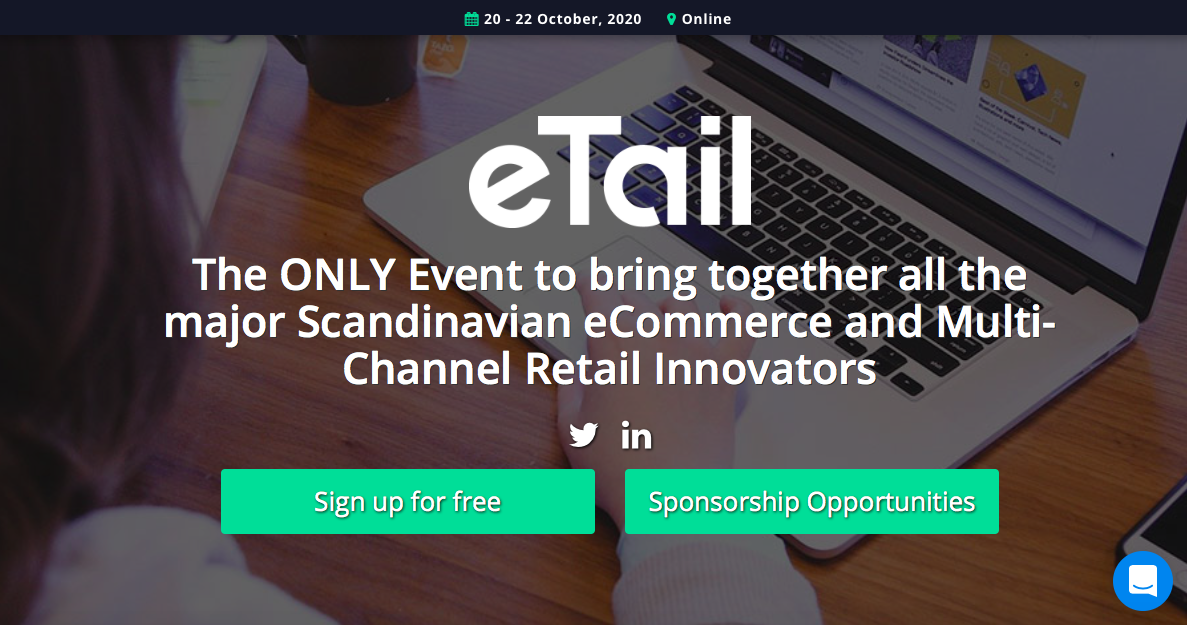 What Do People Say About eTail Nordic?
"Interactivity at its finest – the range of session formats allow you to truly engage with your peers to benefit from the collective wisdom of the senior-level audience as well as the speakers" – Ina Halvorsen Seim, Vice President, Digital Sales & Ecommerce, Orkla
"So many interesting presentations on various topics highly relevant for me, and a chance to meet industry leaders and share our learnings in a nice collaborative atmosphere" – Mikael Lenneryd, Director of Digital & Loyalty, Apotek
Related Conferences
Are you looking for more great conferences that focus on ecommerce like eTail Nordic? Don't miss our in-depth reviews of these ecommerce conferences:
eTail Germany
eCommerce Expo Ireland
eTail Asia
eTail Germany 2021
eCOM360