NRF NXT
Website: https://nrfnxt.nrf.com/
Date: July 20th-22nd, 2020
Location: Southern California (Virtual)
What You'll Get at NRF NXT
NRF NXT is a three-day eCommerce event that happens once per year. The conference is large and features prominent speakers from well-known businesses such as Dollar Shave Club and Spotify.
The NRF NXT conference is a gathering that brings together both in-person retail professionals and online eCommerce entrepreneurs. This merging of retail and eCommerce experts helps attendees gain insight into the retail world's infinite possibilities.
Throughout the three-day event, attendees will be able to attend plenty of networking events, as well as presentations on the future of retail, reimagining business practices amid the pandemic, and maximizing profitability. There will also be virtual social hubs and group chat sessions to help attendees network in the absence of a physical event.
NRF NXT Guest Speakers
At this event, attendees will meet and network with some of the most influential voices in the retail and eCommerce scene. You'll hear and learn from industry-leading professionals like:
Dollar Shave Club VP Tsega Dinka, discussing behavioral experimentation in brands
Publicis Chief Commerce Strategy Officer Jason Goldberg, discussing the future of platforms
Spotify Head of N.A. Advertising Sales Brian Berner, discussing the audio revolution
How Much Does NRF NXT Cost?
NRF NXT turned into NRF NXT ALL ACCESS in 2020, becoming a virtual conference complete with lounges, chatrooms, and a full virtual hub. The virtual meeting was free to attend, though ticket prices in previous years have been higher (in the realm of $595).
What do People Say About NRF NXT?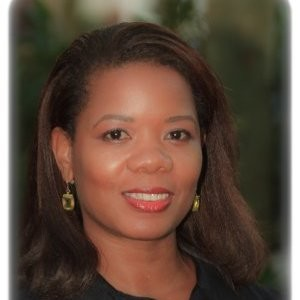 "This was a phenomenal event – it allowed us to come together, talk about the event, and then brainstorm solutions, which is really the most exciting part."
Lockie Andrews, Chief Digital Officer at UNTUCKit
Related Conferences
If you're interested in other eCommerce and retail conferences like NRF NXT, many others have also become virtual eCommerce summits this year. Be sure to check out our in-depth reviews of these similar conferences:
Midwest eCommerce
Midwest e-Com Conference 2020
Midwest Digital Marketing Conference 2020
eCommerce Expo Ireland
E-Commerce Summit