Daniel Negreanu MasterClass review synopsis
What you'll learn: Learn how to play poker at a high level from professional Canadian poker player Daniel Negreanu
How long does the Daniel Negreanu MasterClass take?: Negreanu's MasterClass includes 38 video lessons totaling 7 hours and 40 minutes.
Similar courses: Phil Ivey, Garry Kasparov, Tony Hawk, Penn & Teller
Do I recommend Daniel Negreanu's MasterClass?: I recommend Daniel's MasterClass to seasoned veterans of the game who want to go pro. If you're a beginner, I don't think you're going to get a lot out of it.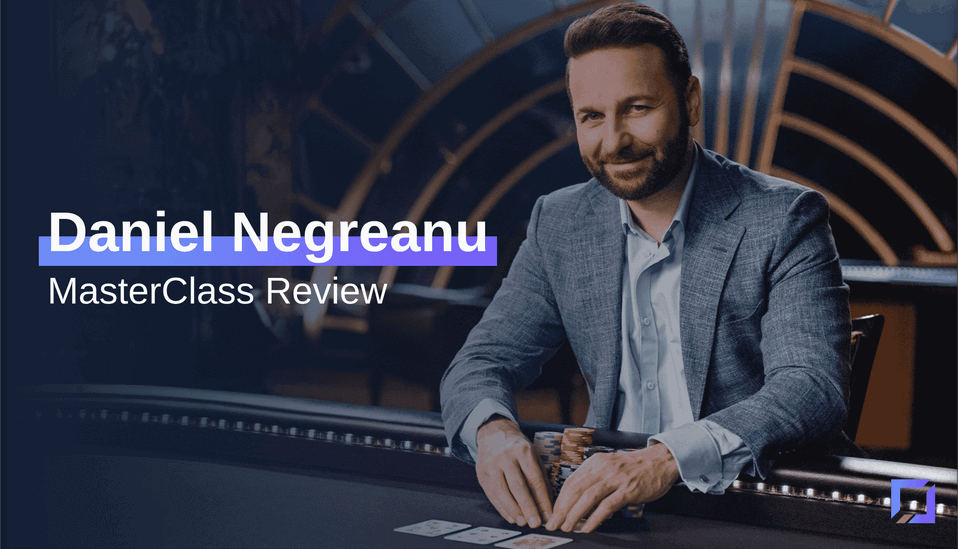 Everybody knows that you have to know when to hold 'em and when to fold 'em — it's even in a Kenny Rogers song. While it might be easy to belt off-key in a karaoke bar, it's another thing entirely to master the timing of folding or holding a poker hand.
While most of us struggle to even beat our friends, some people have become millionaires playing poker professionally. Many more make a decent living just playing the game that they love, day in and day out.
It may sound like a pipedream, but with the right skills and enough experience, it's possible. And that's why Daniel Negreanu created this MasterClass.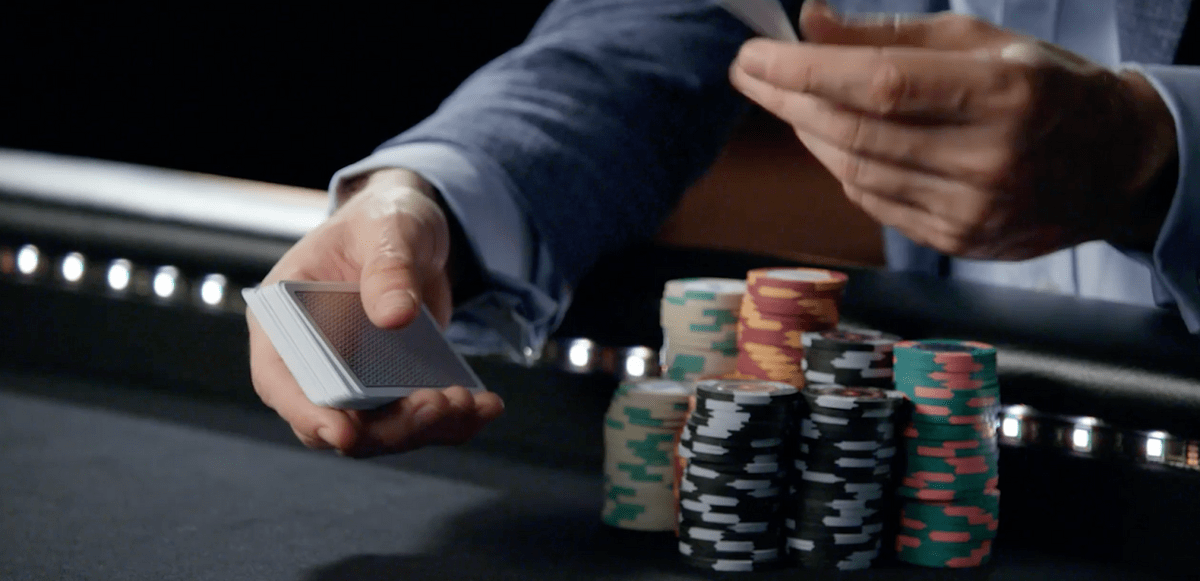 Negreanu is a famous Canadian poker player who has earned his fortune playing the game that he loves. In his nearly eight-hour MasterClass, Negreanu walks you through everything you need to know about playing poker on a professional level.
But will it make you any better at the game, and is it worth the time and money?
That's what we're going to cover in this Daniel Negreanu MasterClass review.
Disclosure: In the interest of full transparency, Codeless uses affiliate links in our MasterClass reviews to cover our site's costs.
Our Verdict
If you're already very familiar with poker and looking to up your game to the point where you can become a professional poker player, I 100% recommend this MasterClass.
Daniel Negreanu MasterClass
Become a Pro at Poker
PROS
Great for experienced players
Insider tips from one of the winningest players of all time
Breaks down clips from actual high stakes games
Additional resourcesclips from training sessions
Bonus section on online play
CONS
A lot of undefined terminologies
Very long
Moves quickly, and it can be hard to keep up
In this MasterClass review, you'll learn:
A few frequently-asked questions…
Before we jump in and explore the lessons, we'll answer some of the most common questions about the Daniel Negreanu MasterClass.
Do I need a subscription to access this course?
Yes, you need one of the three MasterClass subscriptions to take the Daniel Negreanu MasterClass. Plans start at $180 per year but also offer access to 180+ other courses, ranging from cooking, baking, interior design, photography, music, dancing, writing,  makeup and even negotiation.
How long is the MasterClass?
The Daniel Negreanu Poker MasterClass takes 7 hours and 40 minutes to complete.
Does MasterClass have a cancellation policy?
All MasterClass memberships come with a 30-day money-back guarantee.
Is the Daniel Negreanu MasterClass worth it?
If you're an aspiring professional poker player who already has some experience and knowledge of the game, this class will help you take your game to the next level.
Take your game to the next level with the Daniel Negreanu MasterClass.
About Daniel Negreanu
Daniel Negreanu is a world-famous Canadian professional poker player. In his career, he has won a whopping six World Series of Poker bracelets along with two World Poker Championship titles.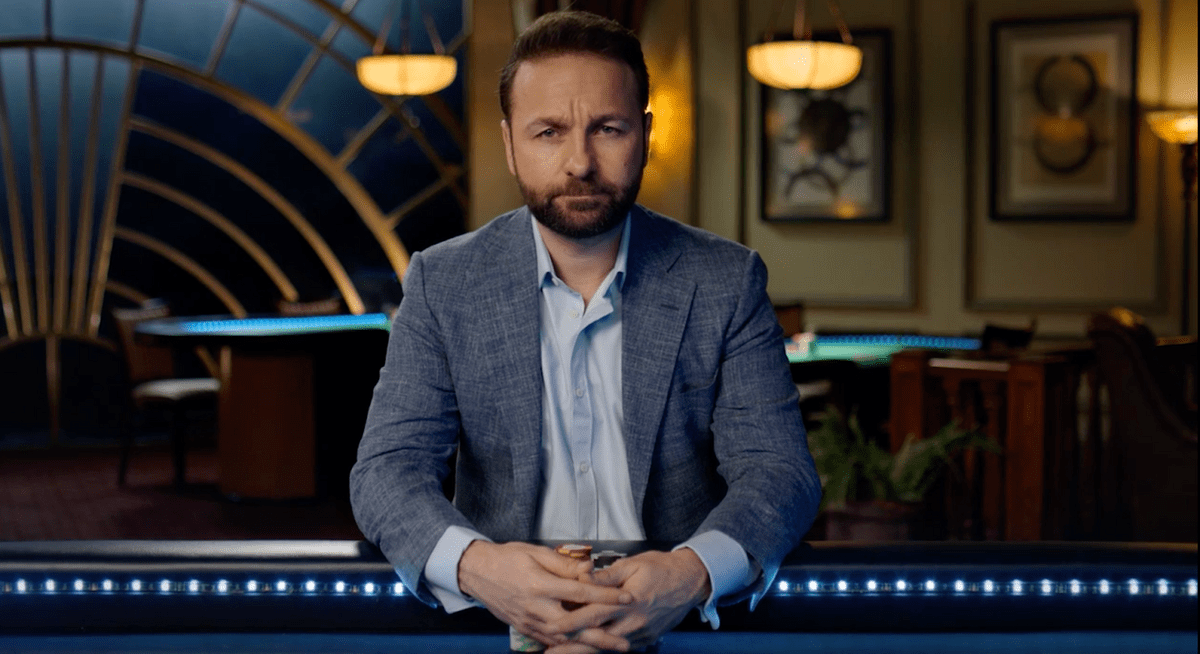 Global Poker Index, an independent poker ranking service, rated Negreanu as the greatest poker player of the decade back in 2014.
Throughout his career, Negreanu has won more than $42 million playing poker. With these credentials, he's the perfect man to teach a MasterClass on professional poker.
How much does Daniel Negreanu's MasterClass cost?
You can't buy the course separately; instead, any MasterClass membership includes access to Negreanu's MasterClass.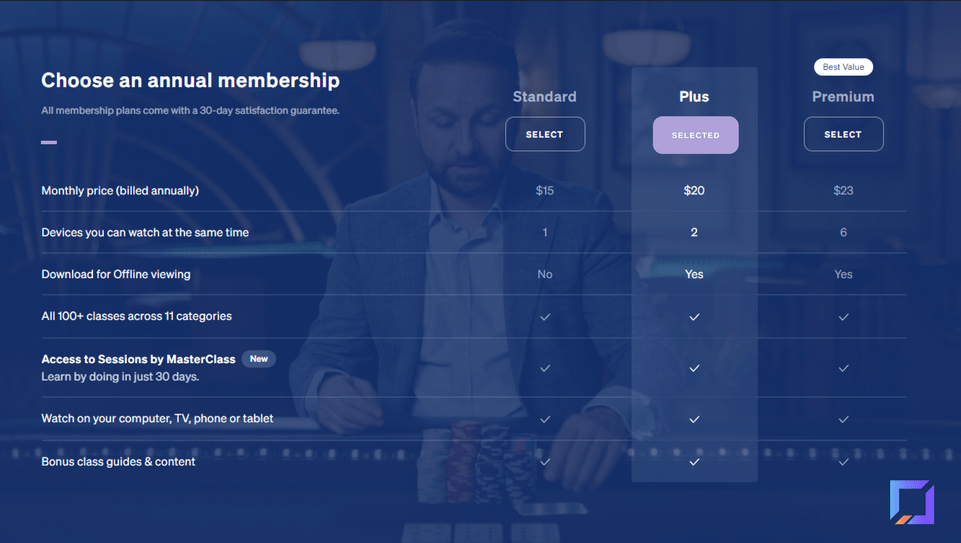 The three different tiers are:
The Standard Plan
Cost: $15 per month billed annually
What you get:
Access all MasterClass classes on one device at a time.
Workbook and bonus content.
Access to exclusive community forums for every class.
The Plus Plan
Cost: $20 per month billed annually.
What you get:
Everything included in the Standard Plan.
Access classes on two devices simultaneously.
Download videos for offline viewing with an iOS device.
The Premium Plan
Cost: $23 per month billed annually.
What you get:
Everything from the Plus Plan
Watch classes on six simultaneous devices.
Choose the MasterClass subscription plan that best suits your needs.
What is included in the Daniel Negreanu MasterClass?
Runtime: 7 hours and 40 minutes
Course Value: 3.5/5
Lessons: 30
Supplementary materials: Supplementary workbook, Fundamentals of poker guide, MasterClass Hub.
Supplementary workbook
Every MasterClass comes equipped with a workbook, and Negreanu's class is no different. The workbook is 122 pages long and includes some visual aids to break up the text and break down complex concepts.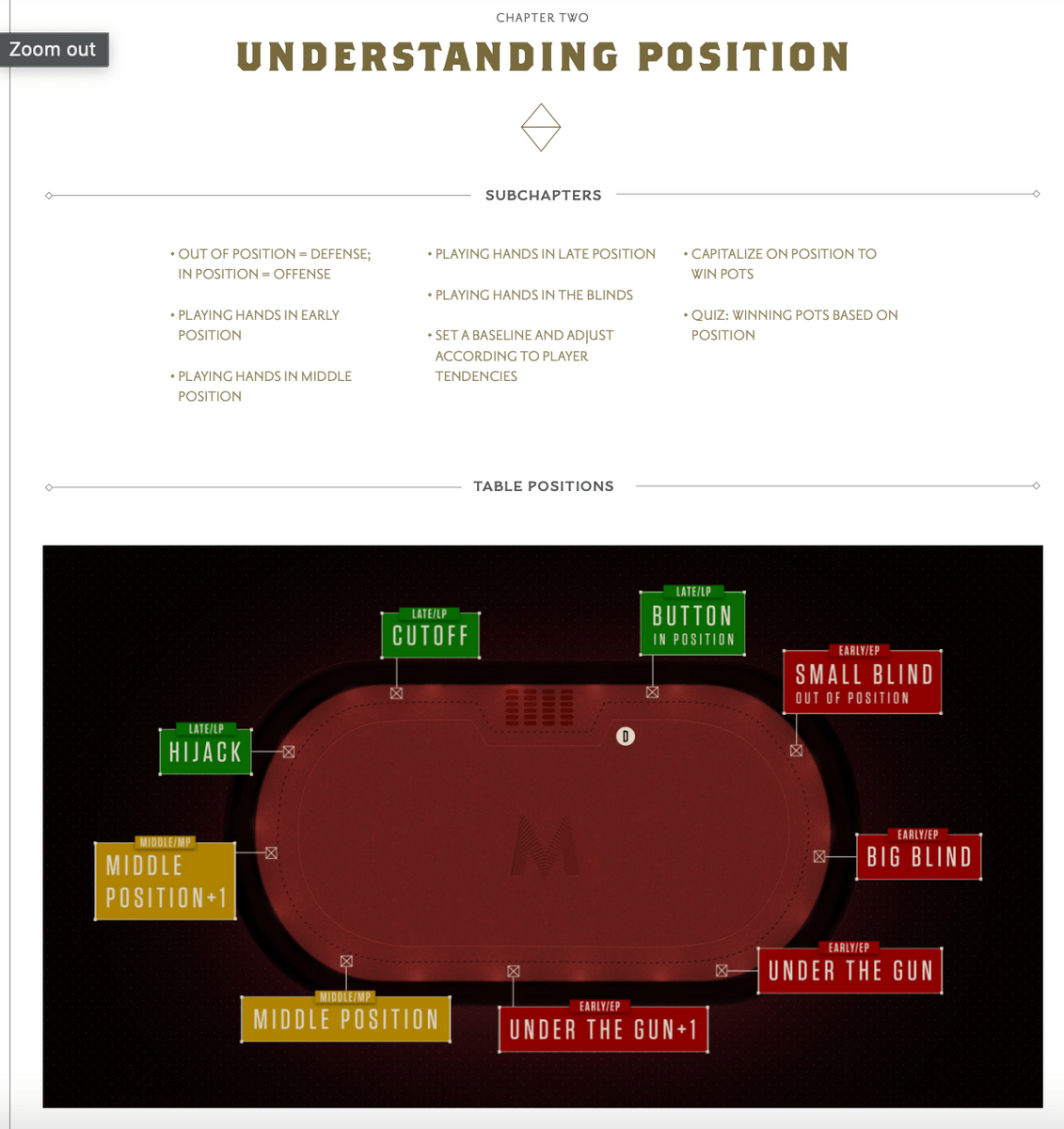 He also includes a guide on the fundamentals of poker, which is necessary for this course. While it's almost eight hours long, it moves ahead at a quick pace, and you need to know your terminology.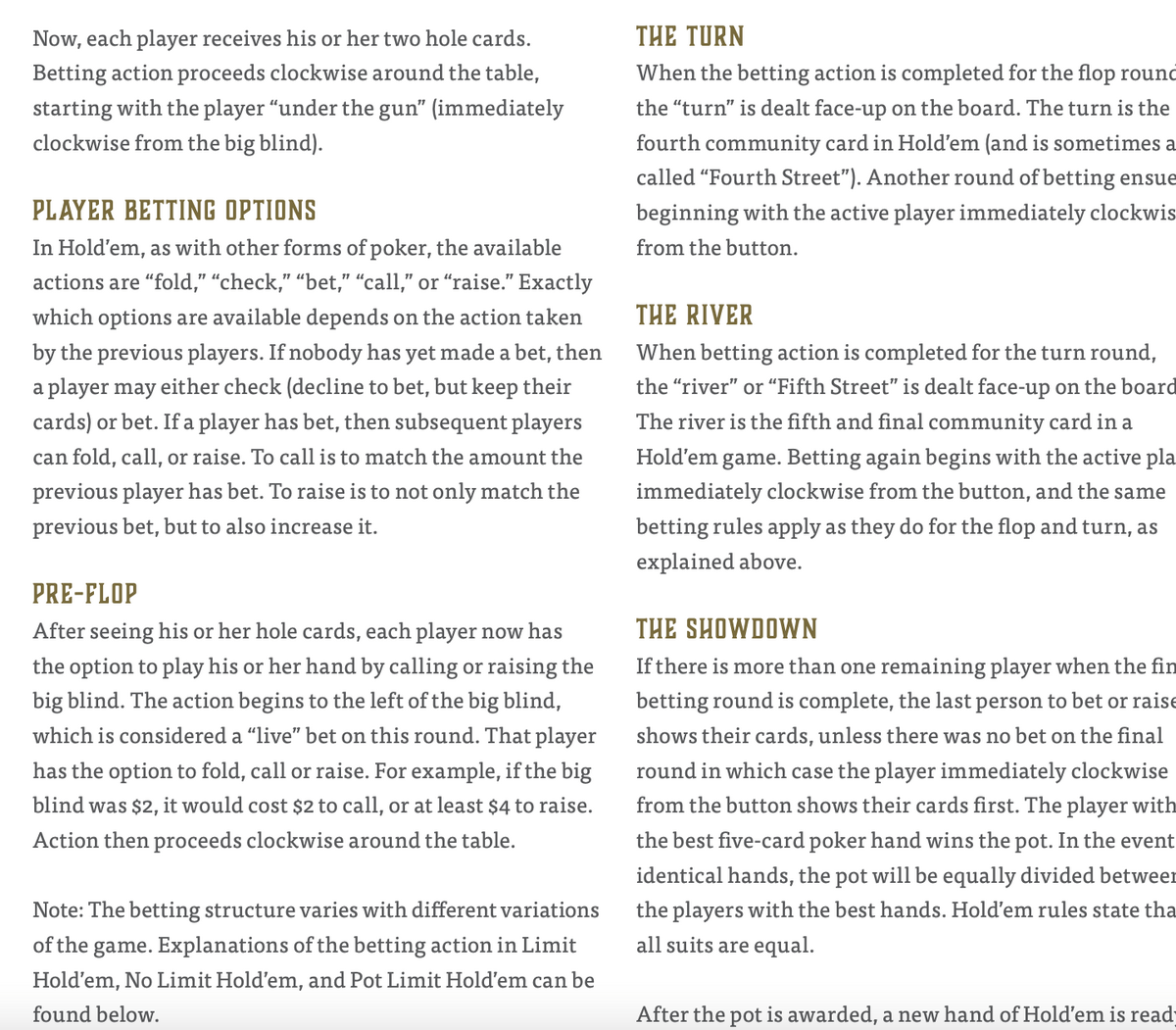 The fundamentals guide was a worthy (and essential) addition to this class. It's a must for any course that assumes students have some level of pre-existing knowledge.
The MasterClass Hub
All MasterClasses have their own MasterClass Hub. It's a community forum where students can come together and exchange ideas, express opinions, and pose questions.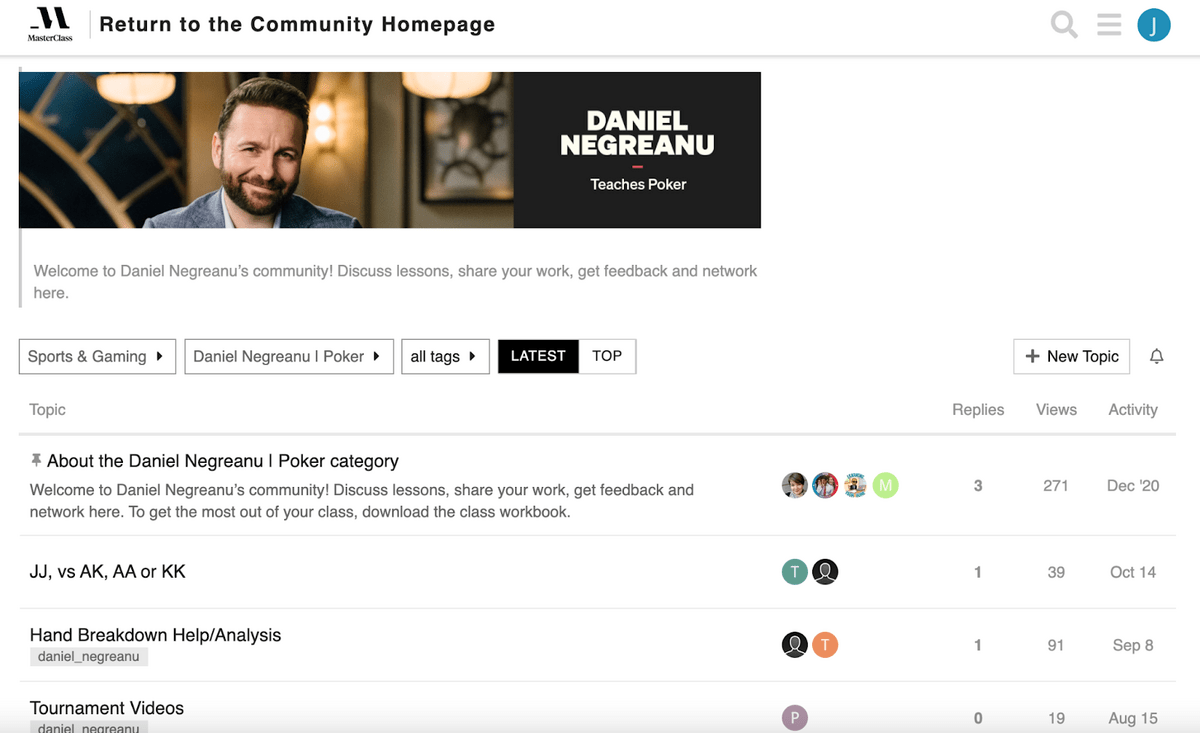 Unfortunately, it's rare to see a lot of back and forth interaction in these MasterClass Hubs. Negreanu's isn't too active either, but it does have a lot more threads than the average MasterClass Hub.
A complete breakdown of the Daniel Negreanu MasterClass curriculum
Daniel Negreanu has created a very long and involved MasterClass, broken up into 38 distinct chapters.
Here's a breakdown of the Daniel Negreanu MasterClass curriculum.
Curriculum:
Introduction
Understanding Position
Hand Ranges and Board Texture
Rangers: Hand Review
Game Theory and Math
C-Betting
Check-Raising
Three-Betting
Three-Betting: Hand Review
Detecting and Executing the Bluff
Executing the Bluff: Hand Reviews
Bet Sizing
Overbetting
Multi-way Dynamics
Mixed Strategy
Mixed Strategy: Hand Review
Pre- and Postflop Mistakes
Tournament Strategy: Early and Middle Stages
Tournament Strategy: On the Bubble
Tournament Strategy: Late Stages and Final Table
Universal Tournament Strategy
Cash Games
Masking Tells
Spotting Tells: Part 1
Spotting Tells: Part 2
Spotting Tells: Hand Reviews
Table Talk
How to Think at the Poker Table
Managing and Exploiting Tilt
Table Image and Metagame
Table Image and Metagame: Hand Reviews
Player Profiling
Game Selection
Bankroll Management
Off-Felt Training
Life as a Poker Player
Closing
Bonus Material: Online Play
Course summary:
When you first look at the nearly eight hours of runtime this class throws at you, you might feel a bit intimidated. If Martin Scorsese can teach me how to direct a movie in under five hours, why does Daniel need eight to teach me about cards?
Because Scorsese is teaching you to tell stories, while Negreanu teaches you how to go to war — with your money.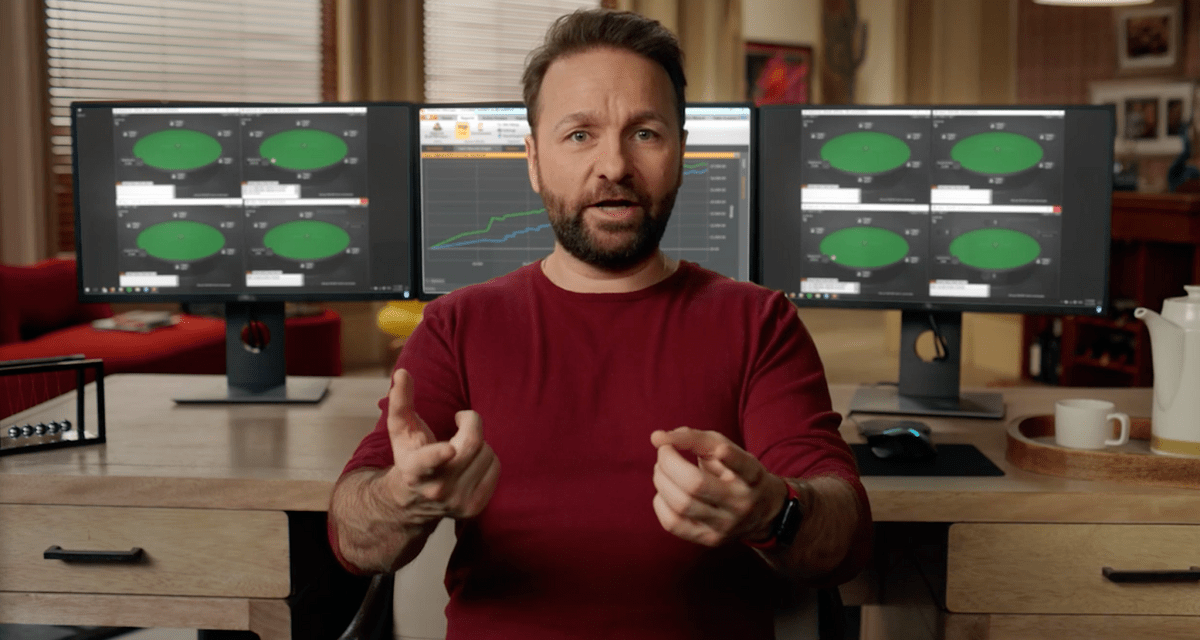 OK, that was a bit dramatic, I admit. But it's not far from the truth.
Much of this class focuses on sizing up opponents, looking for their weaknesses, and striking at those weaknesses to obtain victory. General Patton would be so proud.
In the opening lessons, Daniel doesn't teach you what poker is and how to play it. He's assuming you already know what poker is in the same way Neil Gaiman assumes you know what a book is.
I had no problem with this. But throughout the course, poker terminology flies at you constantly, and it doesn't let up.
So if you're not an experienced player looking to go pro, this course might go over your head. Luckily, Daniel included a poker fundamentals guide including terms — but constantly referencing might be a hassle.

But if you are looking to gamble on the professional poker life, then ante up because this course might just change your life.
My favorite aspect of this course was the practical demonstrations. Negreanu walks you through a concept, and then he shows you a clip from an actual poker game he played in and breaks down what he's doing and why he's doing it.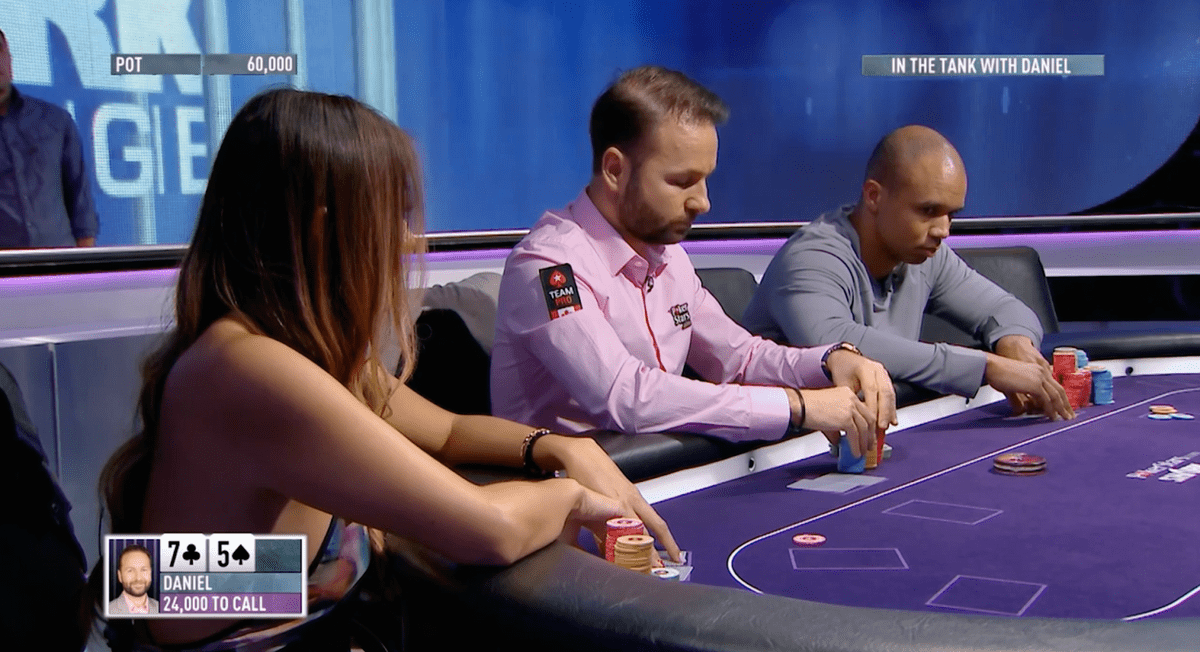 Toward the end of the course, Daniel even walks you through what it's like to live as a professional poker player, ensuring that you're prepared for the challenges that come with that kind of uncertain life.
If you want more tips on developing your own poker strategy, you should take a look at Phil Ivey's MasterClass.
What I learned
My poker experience is limited to friendly low-stakes games with family and friends. I was never that good and often only walked away with a pleasant memory of a good time.
Negreanu walked me through a whole world I had no idea even existed. The intricacies and subtleties involved in studying opponents, determining their range, weeding out their tells, placing bets, and ensuring that they can't exploit anything you're doing was a fascinating web to navigate.
Here are my top eight takeaways that I'll use the next time I face my friends across the poker table.
8 takeaways from this MasterClass
1. Position is important:
When you're the button, you get to go last, and your opponent will always go first. That gives you the ability to gain a lot of information. It's easier to be more aggressive when chasing the flop because you can garner information from your opponents' moves.
2. The way we read hands has changed significantly over the years:
Daniel explains that when he first started, the common theory on hand reading was determining your hand and its strength vs. the board and trying to guess what kind of hand your opponent had. That evolved over the years to include ranges. Now, you're wondering what range of hands your opponent thinks you have and what range of hands they might have.
3. Ranges should be adjusted based on your opponents and not the stakes involved:
The specific stakes of the game should never be relevant. If you feel comfortable enough, there should be no difference in your approach between a 50 cent game and a $2,000 game. Your ranges instead change based on the players at your table.
4. Modern poker places importance on Game Theory Optimal Play:
Game Theory Optimal Play is the creation of a strategy that is unexploitable by your opponents. A lot of this comes from studying your opponents. He uses the analogy of Rock, Paper, Scissors. Logic states you should throw each one a third of the time. But you probably wouldn't win a lot in that case. If you notice, however, that an opponent always throws rock, then you should start throwing paper.
But now the question becomes how often you should throw paper. If you do it 100% of the time, your opponent will notice and change things up. Game Theory Optimal Play would be throwing paper 40% or 45% of the time. This approach lets you exploit the weakness in their strategy without them knowing that you're doing it.
5. When you deviate from a game theory structure, you become exploitable:
Game theory is a defensive strategy that keeps you protected. So, if you shift and try to engage in more exploitative play, you're abandoning your defense entirely. You need a mix of defense and offense to win consistently. Start with a base of game theory and then build from there.
6. You need to make smaller bets on dry boards
Bet sizing has been shrinking on dry boards over the last decade. When on one of those boards, your opponent will either hit or miss. So, you know that in this situation, if a small bet works the same as a larger bet, a smaller size is going to work more in your favor. There won't be a lot of scary turn cards in a situation where you have, say, Ace, 7, Deuce on the table.
7. You can exploit subtleties in your opponents' bet sizing.
Keep an eye on how your opponents play strong hands, marginal hands, and bluffs. Tendencies and patterns eventually show themselves. When someone's bet sizing veers, there's a psychology to it.
8. If you want to be a professional poker player, you have to plan.
The life of a professional poker player is full of uncertainties. So if you're serious about seeking out that life, you have to form a budget and be ready for the unexpected. Plan for what you want to accomplish; otherwise, it's going to be highly stressful. When starting, you want to spend 20% of your time studying the game and 80% of your time playing it.
Start now with the Daniel Negreanu MasterClass and see what you can learn about poker.
Memorable quotes from this MasterClass
"Anytime you take on something new, it can be challenging. And there's (sic) essentially four stages to this learning. The first stage is 'I'm no good at this, and I don't really know what I'm doing.'"

— Lesson 1, Introduction
"When you play poker, you have to put aside the stakes of the game."

— Lesson 3, Hand Ranges and Board Texture
"It's super important, especially in today's game, to be able to understand ranges."

— Lesson 3, Hand Ranges and Board Texture
"I'm thankful for every mistake I've made because I see mistakes as an opportunity to learn and grow."

— Lesson 37, Closing
"So my definition of success is probably a lot different than you may expect. I think of success from the perspective of integrity."

— Lesson 37, Closing
Daniel Negreanu MasterClass pros and cons
If you're hoping to use this MasterClass to catapult your professional poker career, you need to know its pros and cons first.
Pros
Here's a list of some of my favorite aspects of the Daniel Negreanu MasterClass:
Great for experienced players
Insider tips from one of the winningest players of all time
Breaks down clips from actual high stakes games
Additional resources
Bonus section on online play
Cons
The following are some of the areas where I feel the Daniel Negreanu MasterClass could improve.
A lot of undefined terminologies
Very long
Moves quickly, and it can be hard to keep up
Do I recommend this MasterClass?
If you're already very familiar with poker and looking to up your game to the point where you can become a professional poker player, I 100% recommend this MasterClass.
Negreanu is knowledgeable, passionate, and has created a comprehensive course that will shape you into the best possible player.
However, if you're new to poker and don't know much except for the basic rules, you might find this nearly eight-hour course overwhelming at times.
Whether you're a total novice to the poker table or an experienced player who wants to up your skills for the chance of winning a tournament, MasterClass poker courses are a great way to expand your poker prowess.