Cold outreach has gained a kind of a negative image in the past few years. While inbound sales are based on getting prospects to initiate the engagement and take action, outbound prospecting focuses on sales reps putting in the time to research and reach out to prospects to get them into the sales funnel and land a conversion.
The issue with this is that it's often perceived as intrusive because you're contacting prospects that didn't show previous interest in your product or business. A lot of sales reps contributed to this reputation, as they just send out mass emails, messages on social media and call everybody who remotely fits the criteria.
The thing is, outbound prospecting (at least when done successfully) hasn't looked like that for a while now. With many competitors, multiple platforms and channels at your disposal and customers with decreasing attention spans, you need to go above and beyond if you want any results.
Of course, this means that there is no space for improvisation here – you need to know exactly what you are going for and how you're going to get there. That's where your outbound prospecting strategy comes in.
You need to lay down a foundation, then place the building blocks covering every step of the way that leads to a conversion. Let's talk about the phases of building a successful strategy and everything you need to consider while doing it.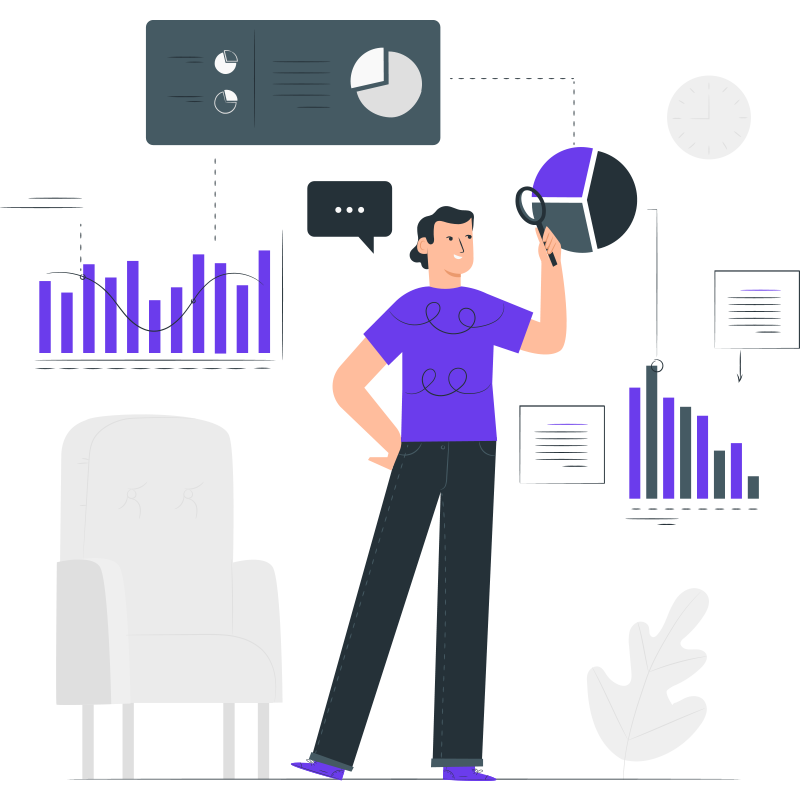 Get long-term ROI.
We help you grow through expertise, strategy, and the best content on the web.
Set concrete goals and KPIs to measure them
As we already mentioned, it's essential for your strategy to be aware of the things you're trying to achieve. Sure, you want to make sales, but you need to get more specific than that before you start hitting "send" on all the cold emails you got lined up.
Whether you focus on booking objectives, for example booking 40 meetings per month, or you want to specify the exact amount in sales (e.g. 100k$ in two weeks), the outbound goals should be clearly laid out, with parameters that are relevant for your business that can be measured.
This can always be tweaked along the way, but the base should be in place to provide a frame for your strategy. Many benchmarks can help you track progress along the way, so here are some ideas to get you started:
Sales funnel time – measure what's the average time for a lead to complete the buyer's journey and convert. This will give you an idea of which phase takes the most time, at which point prospects drop off, what can be improved and help future estimates of what you can expect.
ROI – while trying to optimize your efforts, you can't afford to overlook the cost of generating a single lead or a conversion. This can be applied in many ways and takes into consideration all the expenses and efforts – from paid email campaigns to automation tools you subscribe to, but you should always know what's your return on investment.
Click-through rates – if you're looking to check the efficiency of your messaging and the performance of your CTAs, this metric can become a staple of your strategy. It's especially viable when talking about crafting your content (more on that further on).
Contact to close ratio – this one is self-explanatory – how many interactions you need to get the conversion? This isn't just a way to see how efficient you are, but it can also let you know how well you pick your prospects.
Build a buyer persona for your brand
Many companies believe they know who their customers are, but when you ask them to describe their ideal buyer they just say they're appealing to everyone.
You can only get so far with casting your net too wide. But even it sounds like a cliche, less can really be more in this case. Sure, it can be a numbers game, but you should try and work smarter, not harder.
Your starting spot should be the pain point you can solve for your buyers. This especially relates to B2B prospects, as you know that they'll see a lot of flashy offers daily. When creating a profile you're going after, it doesn't only need to include individuals – you can also think about company types so your search goes over smoother without wasting time on those you already can tell won't be interested.
The best way to go about this is by asking some key questions. There are numerous questions to ask depending if you're building an individual persona or a corporate one.
For individuals, you should focus on those that can serve as a general filter to sift through a larger base of prospects:
Company role
Their potential goals
Most likely challenges they face
Their (professional) interests
What tools do they use in their work
As for the companies, you should have broad criteria, but still leave room for some specifics:
Company size
Industry it operates in
What issue can you solve for them/How could they benefit from your product
Would they look for short term or long term cooperation
After you've rounded up your ideal prospect profile, start looking by keywords, testing the response rate and adjusting the criteria as you progress.
Build and segment your list
Now that you know who you're looking for, it's time to start rounding up the prospects you're considering and create a list that will serve as a starting point for your outbound sales.
It's important to stay on top with the most relevant information about your prospects so try and verify the data, updating the list frequently as you go – many potential leads can prove to be a success later on even if you don't land a conversion or even set up a demo at first.
You want to evaluate your prospects by criteria you set up earlier so before you start reaching out you need to research more by looking at their channels of communication and confirming that they could be a qualified lead.
The list should be segmented by varied categories (for example number of employees or location) to make your prospecting easier. That way you can create specific templates for all of the sub-categories and adjust your approach to all of them.

Introduce tools that can help you be more efficient
Sales tools are an indispensable part of an outbound prospecting strategy. Your sales process can benefit from having help and by choosing the right help you can make your efforts more streamlined, giving you more time to invest in your interactions and closing the deals. Outbound lead gen tools can enhance your prospecting efforts. These tools help you identify and engage potential leads through various channels. By using these tools, you can automate lead generation, gather insights about your prospects, and improve the efficiency of your outreach.
CRM – this should be a staple of every sales team. Just like a recruiter CRM works for maintaining productive workflow for companies, a sales CRM saves your time and helps you track customer interactions, get actionable information based on earlier engagements and provide all-around support through all of the phases of sale.
Email automation – email has been an irreplaceable channel for outbound sales effort for a while now and it seems it isn't going away any time soon. Having a trustworthy platform that automates your campaigns allows for testing, analyzing and making more detailed engagements toward your prospects.
Social media – LinkedIn automation – social media has a similar impact to prospect communication as email. Chances are you're already spending a lot of time sending out InMails to LinkedIn prospects, but this can be time-consuming and have low conversion rates. Automation tools allow for time saving, as well as personalization that's becoming increasingly important as sales reps compete for buyers' attention.
Spend time on content marketing
When you've invested time and resources into creating a step-by-step approach to your prospects, it would be a wasted opportunity to go to them with just a sales pitch. Even though marketing efforts are more frequently associated with inbound prospecting, quality content isn't just reserved for attracting buyers to reach out.
Preparing materials that truly appeal to your ideal prospect profile should be an integral part of your strategy that rounds it up and makes it feel complete.
Thought leadership – positioning yourself as an expert is especially important when we're talking B2B prospecting. Providing your perspective on a burning topic can reinforce your presence and help put the spotlight on your brand's ability to solve the pain points prospects may have. This can be achieved by sharing market reports with them, industry insights, case studies or any similar paper that can be of use to them. This also provides an opportunity to start a conversation in a non-salesy way.
Video content – this is a topic that deserves to be talked about for days, but creating videos should be something that's always present in your strategy. Not only that they increase the chances of your messages being read, but they can also help you stand out from the competitors and present your case in a more dynamic way. Instead of writing a wordy how-to for your product, it's much more efficient to have a simple video about it.
Email campaigns – sequence your emails by the phases of the sales cycle with the help of trustworthy email software and use them to play the long-term game. As for thought leadership, these should be used as more than just a way to remind the prospects about your offer. They should inform, educate, provide added value and keep you in their mind building customer loyalty even after the conversion is made.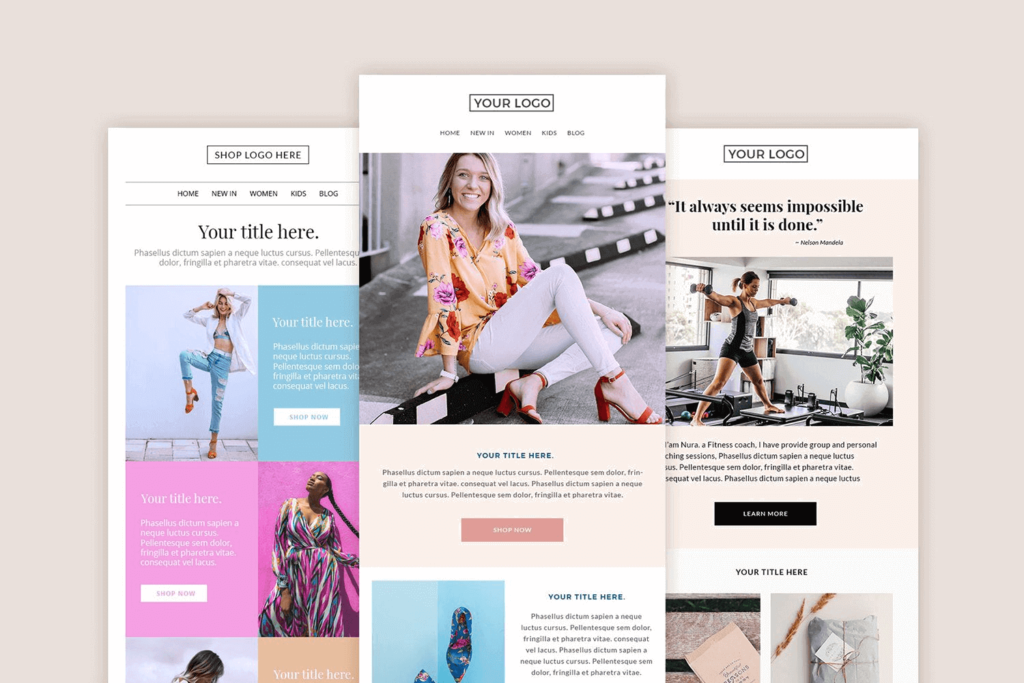 Putting everything together
As you're probably aware by now, outbound prospecting strategies shouldn't be taken for granted. They help you focus your efforts and make the most out of the time you invest in your sales.
Start by focusing on your goals – set clear, deliverable steps and determine ways to track their success. After that, take a closer look at your customers. Shape an ideal prospect profile, then go to put together a list.
After you've got the base all set up, pick the tools you're going to use, plan the content you're going to bring to the prospects and then get to work smart.
Through all of the steps, you will see what works and what doesn't. Stay active and adjust your approach as you go, because no strategy is without a flaw. Your overall goal should be to discover the one that's best suited for you and your products, allowing you to show the true value to your prospects, getting you the conversions you need.