Thanks to the internet, online teaching has become huge. Even still, you're probably struggling to find a way to come up with your teaching website without having to learn website design and coding.
You can rest assured that you're not alone in this quest. Millions of people are still struggling with uploading lessons to YouTube and blog websites.
Fortunately, there are online platforms that can help you create an online business out of your teaching. Each one has its unique benefits and downsides. Thinkific and Teachable are among the most popular platforms for creating educational websites.
But which one is better? Which one is the perfect service for you?
In this article, we're putting the two apps against one other in the hope of giving you a solid basis of choice for the best eLearning platform for your needs.
TABLE OF CONTENTS
What Is Teachable?
Teachable was founded back in 2014. It's an all-in-one online learning platform that allows the educator to quickly create a website of their own, which will serve as a learning platform. There aren't too many design options available, but various tools allow you to calculate your ROI and gain access to many other analytics tools.
It allows the user to design landing pages, which are optimized for boosting sales and conversions. Then, there are the advanced marketing pages to get you going. Teachable is much more than a teaching platform – it's the preferred tool for those who are serious about their teaching.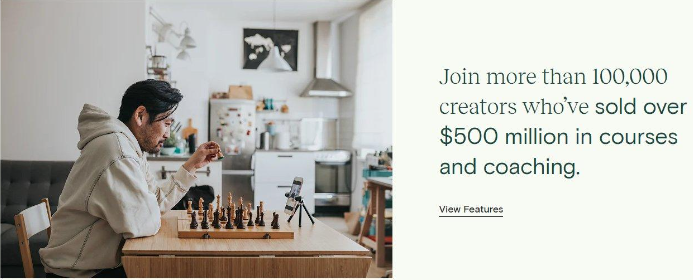 What Is Thinkific?
Thinkific was founded in 2012 and, although it's somewhat less popular than Teachable, it offers simple course selling features. The platform is easy to set-up and will cater to those education professionals who are focusing on their content instead of the sales aspect of it.
The featured web design options are fantastic, and the platform is incredibly customizable. Even though you won't need to know anything about CSS or HTML, you will still be able to customize everything on your course/website.
Thinkific also offers analytics and marketing tools to boost the teaching business.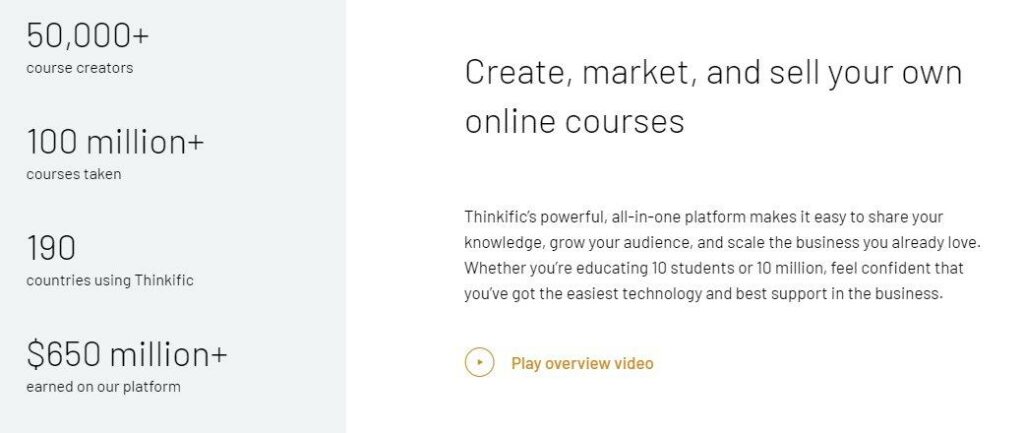 Why Use Learning Platforms?
As a learner, the answer here is obvious – so that you can readily access knowledge from the comfort of your home.
As an educator, the answer is a bit more complicated. You could build a learning website of your own and not pay for the services of platforms such as Thinkific and Teachable. For that, however, you need experience in web design, SEO, content, analytics, etc.
You could pay for these services, but this will set you back much more than using a platform like one of the two in question. Both Thinkific and Teachable allow educators to create websites and cash in on their teaching without web design or coding experience.
Pros and Cons of Teachable
Pros
Ease of use is one of Teachable's definite highlights. It is very user-friendly and intuitive, which is the entire point of learning platforms. The target group here (educators) wants to avoid using HTML and CSS to create their learning website. Thinkific is far from the CSS/HTML complexity, but Teachable is easier.
Although Thinkific also offers various analytics tools, Teachable's analytics suite is much better organized and allows the user to make better sense of the ongoing and past marketing campaigns. Using Teachable, the student journey can be gauged more accurately and more quickly than with Thinkable.
Teachable is also a definite winner when it comes to its comprehensive marketing tool list. All of this, without getting into too much detail, no matter how complex and convoluted a campaign gets. It's fully integratable with services such as Mixpanel, MailChimp, Infusionsoft, etc.
Cons
Teachable's pricing plans are satisfactory. Its Basic plan is even cheaper than that of Thinkific. However, Teachable doesn't offer a free plan, whereas its counterpart does. This means that the educators looking for minimal features will almost always opt for Thinkific – why pay for something when you can get it for free?
Both platforms are pretty stable in terms of uptime. Teachable, though, is slightly less stable and tends to encounter more frequent issues and downtime than its counterpart. This can damage your brand image as an educator and cause direct revenue loss. Then there are the occasional billing info problems, latency, and connectivity issues.
Teachable's transaction fees aren't exactly outrageous, however, there are fees involved. Its tax calculation tool isn't the best around, but it still does a decent job. However, Teachable offers no transaction fees, which is yet another advantage.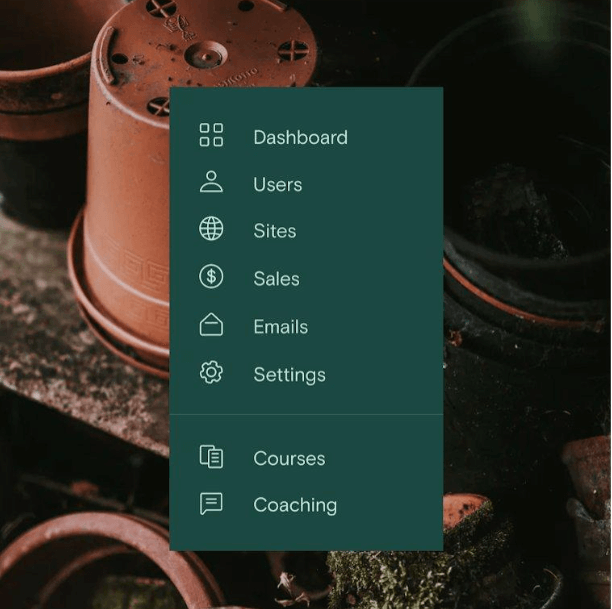 Pros and Cons of Thinkific
Pros
Thinkific offers an uptime of 99.9%, which is simply brilliant. This stability is reinforced by non-stop monitoring through its website. The platform has been known to experience responsiveness and downtime issues, but they are always resolved promptly.
Thinkific is PCI level-1 compliant, meaning complete data security. Thanks to the 20148-bit SSL certificate, the platform ensures the safety of all student data. Unlike Teachable, Thinkific guarantees you full data control and ownership.
This platform may not offer a tax calculation tool like Teachable, but it goes a step further, allowing extremely reliable integration with third-party tax handling tools. This is a much better option for most.
Cons
The platform's free plan is a fantastic option. However, don't expect too diverse features here. Thinkific's main goal is upselling you on their cheapest plan, which is more expensive than Teachable's Basic plan.
Online workshops are a common modern way of learning. Whereas teachable has this option and even emphasizes it in its marketing efforts, Thinkific doesn't offer the workshop option to begin with. This will automatically deter any educators who need to make workshops as part of their courses and classes.
Thinkific comes with a decent set of marketing tools, but these pale in significance compared to Teachable. Marketing, of course, is an essential part of any teaching platform, and Thinkific doesn't exactly excel in this department.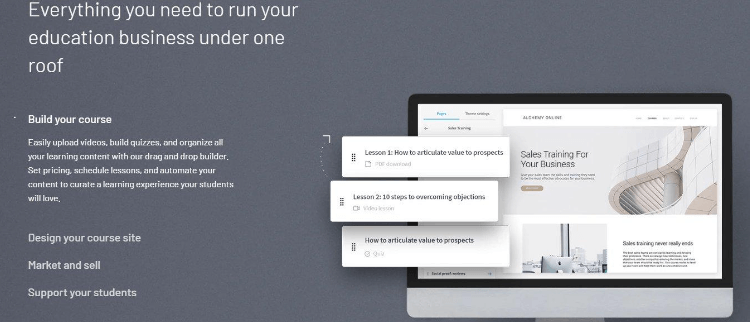 Comparison
Why Is Teachable Better Than Thinkific?
Teachable is a much easier platform to use than Thinkific. The entire user experience is incredibly straightforward.
Teachable's Basic plan is a much more sensible option than Thinkific's. Granted, the latter platform does offer a free plan, but you're likely going to want to upgrade to its paid one, which will set you back more than with Teachable.
Teachable allows you to create and run workshops whereas Thinkific doesn't. This will be a deal breaker for some educators which gives Teachable a huge advantage.
Why Is Thinkific Better Than Teachable?
If you're looking for stability on your teaching website, Thinkific is a much better option. With its 24/7 monitoring and 99.9% uptime, this platform performs better.
With Thinkific, there are no transaction fees. If this doesn't seem like much, consider it one less headache.
Thinkific offers a free plan. It might not be feature-rich, but there is a crowd that doesn't require anything more from such a platform.
Fantastic Teaching Platforms
Both Thinkific and Teachable are great teaching platform choices for building one's own teaching website. If you're looking for no transaction fees, stability, and a free plan, Thinkific is more than a good choice. However, if you want simplicity, more features, and the ability to run workshops with your students, consider going with Teachable.
It sounds subtle. But just like the experts from our MasterClass review can attest, it's the details that make all the difference!