Pricing is one of the most important, yet least understood concepts in marketing.
And it's rarely talked about online (because I guess talking about Twitter is more fun than making money).
This is a problem.
Because almost every single business — especially retail, product ones with a physical location — compete on price. They're under extreme pressure, and often use discounting as a way to drive demand.
But discounting is a race to the bottom.
Instead, they should be selling the experience. You can buy a shirt, pants, or shoes anywhere. You can even buy them online while sitting on your couch.
People don't go to a mall or fashionable shops to get the lowest price clothes. If price is the biggest consideration, then they will use Amazon or head to Walmart.
People go to a store for the experience. They want to feel aspirational. They want to touch things and try them on.
Here's how you can escape pricing pressure by selling the experience.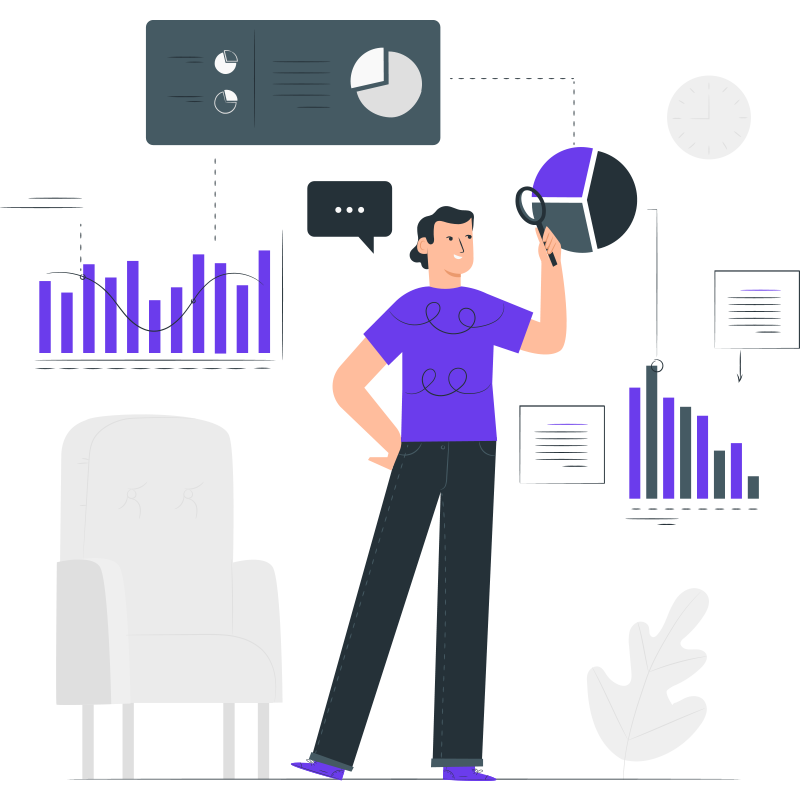 Get long-term ROI.
We help you grow through expertise, strategy, and the best content on the web.
What a Bathroom Can Teach Us About Pricing & Marketing
Last weekend I went shopping with my family.
We parked outside by Nordstrom (like we always do), and I immediately headed towards the restroom (like I always do) before focusing on shopping.
The restrooms are conveniently located on the side of store, not too far away from the outdoor entrance or exit into the mall. It's spacious, well maintained, and spotless. There's a certain level of detail for every fixture, including the small tissue dispenser and trash can by the door so you don't have to touch the handle after washing your hands (which makes an OCD freak like me very, very happy).
A few hours later, I found myself on the other side of the mall. And I had to use the restroom again. (Don't judge me… I was trying to re-hydrate after running 10 miles that morning.)
So I headed towards the nearest anchor store — Macy's — in search of another zen-like experience. But unfortunately, that's not what I found.
Instead, I had to literally walk hundreds of feet to find the restroom near the back. It was located through the "Women's Intimates" section, down a long, winding, narrow hallway. The walls were scuffed and worn. And the bathroom was dirty and cramped.
And that's when it hit me…
Macy's sees their restroom as a cost. Nordstrom sees theirs as an investment.
Macy's created a bathroom — from initial design and planning to the fixtures and cleaning schedule — that would cost the bare minimum and take the least amount of money to maintain.
On the other hand, Nordstrom invested in creating a bathroom that would provide subtle reminders that you were in the right place. It wasn't over the top fancy. It didn't have to be. But it was nice, and reassuring.
Both interpretations show up as an expense on your books. But only one makes a customer feel welcome and actually WANT to come back.
Therefore it's no accident that one store makes a premium margin on all of their items, and the other competes on price with tired, old name brand products.
When you compete on low price, you have to make up for it based on high volume. Nordstrom feels spacious and spare in contrast. Because they can focus on quality and better margins.
There are many different ways of running a business. But for me, it comes down to philosophy. The customer's experience should be an extension of your own personal beliefs.
How Hôtel Costes Sets the Vibe & Sells the Experience
Hôtel Costes is a popular Paris hotel that's steps away from the river Seine, right in the heart of the upscale shopping district.
It's housed inside a 19th-century building that mixes classic French elegance with a contemporary twist.
Fashion is fickle. But Hôtel Costes has made a name for itself with Europe's elite, and is a popular destination for the fashionable crowd.
And like other popular brands, they've created a larger-than-life persona that is more than just what they're selling (i.e. rooms and food).
For example, they don't just "say" they're fashionable. They actually have their own line of perfumes.
And they don't just have any old bar and courtyard cafe with live entertainment. They've released over 15 compilation lounge music CDs that were produced by a top French DJ and producer who's also worked with top fashion labels like Gucci and Yves Saint-Laurent.
This marketing tactic — using music (which is nothing more than content by the way) to increase awareness and reach new potential customers (I stumbled across some of these tracks on Spotify Radio) — only works because it's an extension of the brand's philosophy.
If it was just a gimmick to get attention, or if they came up with the tactic FIRST before shaping the hotel's image and philosophy, then it wouldn't be nearly as successful.
Why this Also Applies to Service Professionals
These fashionable examples focus mainly on product companies because it's easy to provide concrete visuals. But this lesson doesn't just apply to a product business.
Because there are basically two reasons why people hire service professionals:
Technical Skills or Know-How
Customer Experience Dealing with You
Selling services is more difficult than products because you're selling something intangible and invisible.
And to be honest, most clients aren't qualified to properly differentiate between the technical skills of two more or competitors. (IF they were, then they probably wouldn't need your help in the first place.) It's not because they're dumb or naive. It's just not their area of expertise.
So people typically buy services if they know, like, and trust you. Of course you need to be competent, demonstrate expertise and can hopefully accomplish what you say.
But people still largely buy based on the experience in dealing with you, and not because of the specific features you provide.
Which is a great thing, because it gives you a chance to escape competing on price. And enables you to also avoid discounting as a way to bring in customers (or clients).