Background
BetterBuys offers objective software reviews and analyses for business intelligence, marketing automation, CRM tools and much more.
They had been publishing high-quality reviews for several years but were struggling to attain SERP rankings against massive competitors like SAP, TrustRadius, Capterra and others.
They knew they needed to step it up to compete.
And that's where Codeless came in to give them a hand.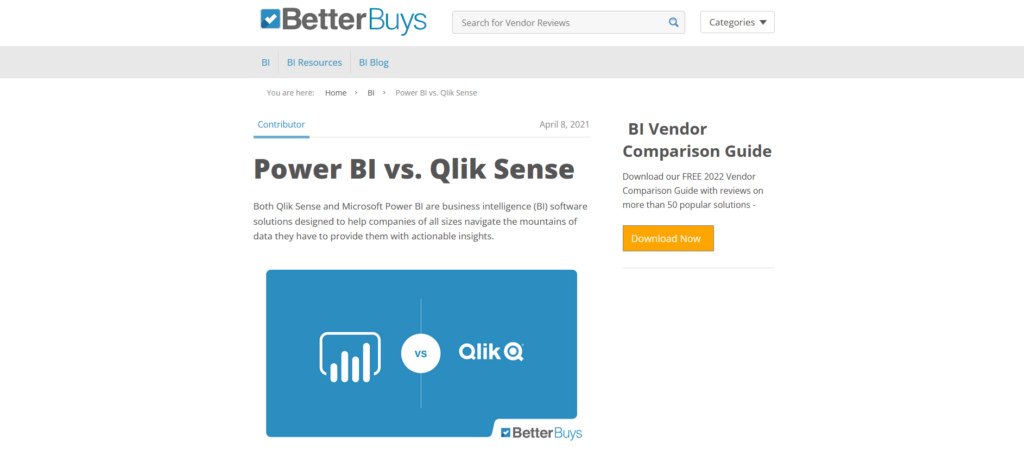 Our Involvement
Codeless has worked with BetterBuys to focus on three new content types: "Alternatives", "VS" and "Pricing" — having analyzed those keywords for which they have the strongest domain authority.
We've redesigned the outline templates writers use as well as increased their content length. We've also focused attention on the featured snippets for their target search terms as well as reducing blog bounce rates through interlinking and related content.
Results
Within three months of work with BetterBuys, many of our "Alternatives" and "VS" content started to rank within their top 10 for those content types. Our pieces on Tableau, Zenefits and Workday quickly joined the ranks of their highest-value content. Lensa shares the critical role of technology. Let Codeless work for you.