Background
EarlyBird is an investing platform and mobile app that empowers parents, family, and friends to collectively invest in the children in their lives.
Dedicated to simplifying the process for parents to start investing in their own child's financial future, the platform also allows family and friends to gift financial contributions to the children they love most.
To grow, though, they had to educate. Their target market needed to know that investment was possible for them.
And that's where Codeless came in.
There were a lot of challenges when it came to creating a content strategy from scratch at EarlyBird. One of the biggest ones was resources. Quite frankly, we didn't have enough manpower or the people to support building the critical structure of a content strategy that was necessary to ideate, strategize, and execute to really bring it to life.

Caleb Frankel, COO and Co-Founder of EarlyBird
Since December 2020, Codeless has been a driving force behind EarlyBird's growth. In conjunction with our link-building partner uSERP, we've been responsible for executing a content strategy responsible for driving more than 50,000 unique, monthly visitors to the EarlyBird blog in our first 15 months, with traffic increasing by between 50 and 100% MoM.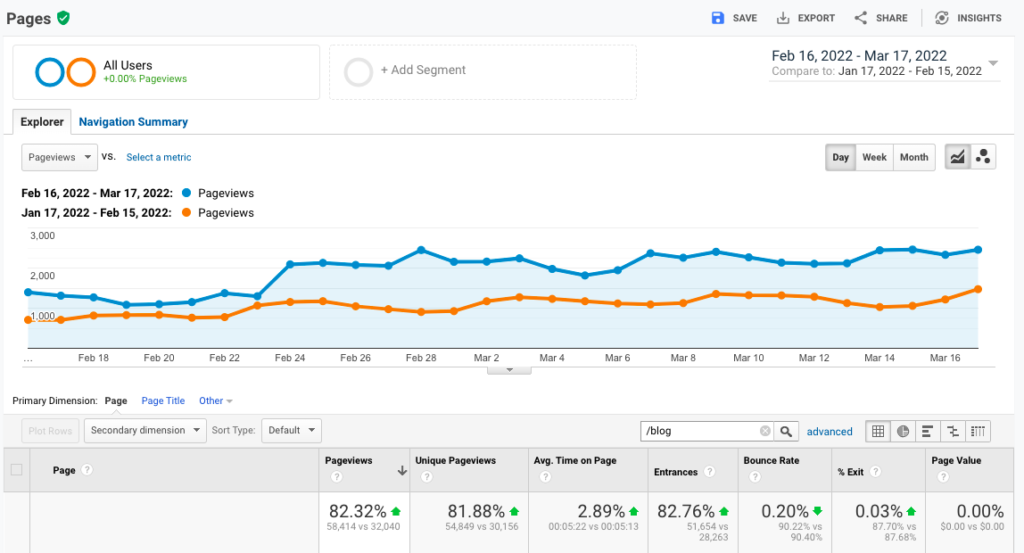 Our Involvement
In partnership with EarlyBird's growth team, Codeless is responsible for identifying topics and executing an SEO-oriented content strategy.
We've brought in investment and financial experts to write high-quality, long-form blog content focused around gifting, custodial accounts, and financial literacy in general.
We decided to work with Codeless because they really provided full spectrum support on content marketing. They looked at the strategy, they looked at our resources, our goals. They put together an entire plan behind that strategy and then knew that they were able to execute within the means that we needed them to, and within the time constraints that we had.

Caleb Frankel, COO and Co-Founder of EarlyBird
Results
Since December 2020, when we began working with EarlyBird, we've driven new first-page ranking positions for 915 keywords. They have content in the top 100 (an essential part of increasing domain authority) for over 6,908 new organic keywords, which has enabled their Domain Ranking to increase from 23 in September, 2020, to 56 only two years later.
So far, the results have been incredible. We've gone from an unknown brand in the space, to one that is thought of as a market leader and a market mover. We've seen our site traffic increase from almost nothing to 20,000 visitors per month.

Our experience with Codeless has been remarkable. From day one, they've proved themselves to be an expert in the space, have challenged us as a partner, and can continue to do so every day. Our content keeps getting better, and the strategies and ideas that they bring to the table are truly world-class.

Caleb Frankel, COO and Co-Founder of EarlyBird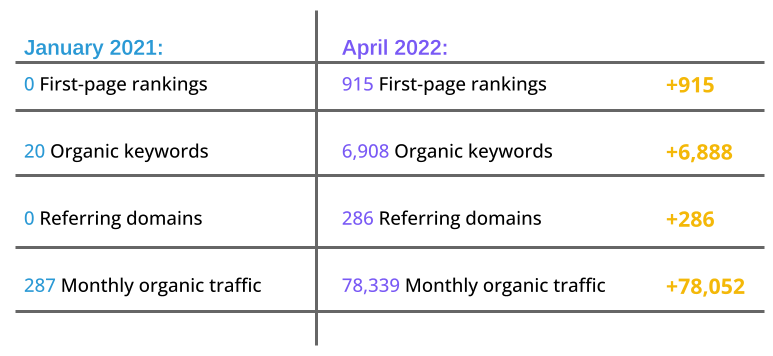 Examples
Gifting Money to Family Members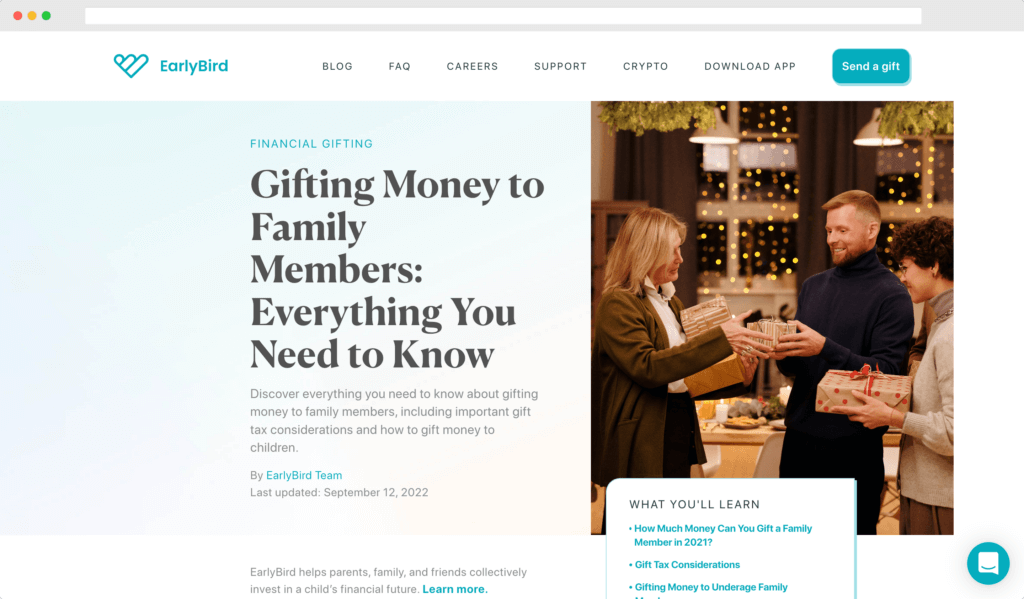 4th position for "rules on gifting money to family" (2,100 monthly searches)
4th position for "how much money can be legally given to a family member as a gift? (1,900 monthly searches)
109 1st page ranking positions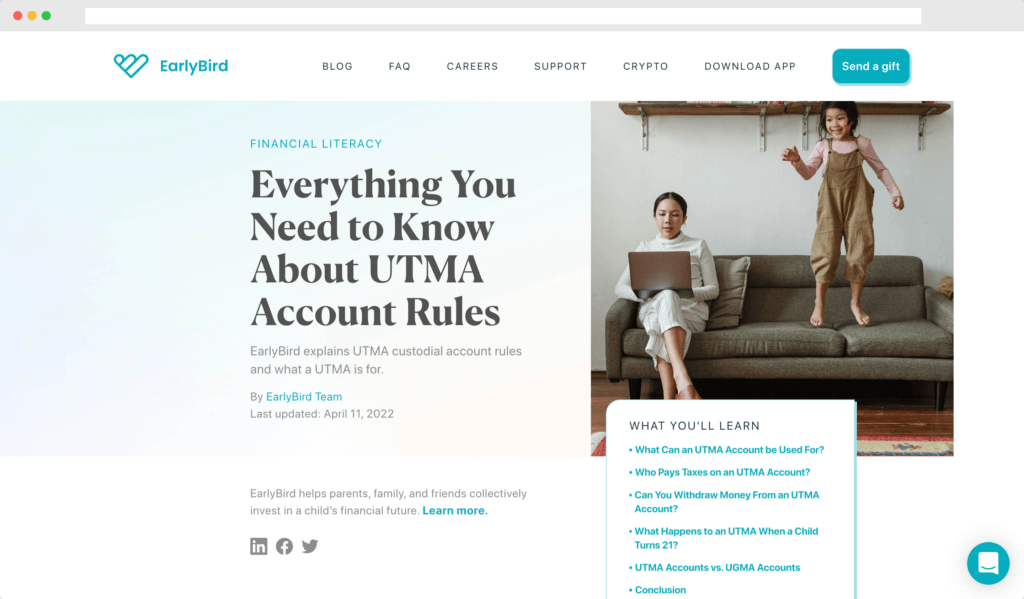 7th position for "UTMA Account" (12,000 monthly searches)
1st position for "UTMA Account Rules" (900 monthly searches)
76 1st page ranking positions