Background
Freshworks is the parent organization for leading support software Freshdesk as well as 13 other digital marketing, sales and support tools.
As a fast-growing tech startup, they knew the value of content, and had been blogging since their early days.
In early 2018 they ran the numbers, and found that content marketing was one of their more profitable investments.
So, like any good startup, they doubled down.
Freshworks wanted to ramp up their content strategy — going from a few articles a week to daily publishing.
That's where Codeless came in.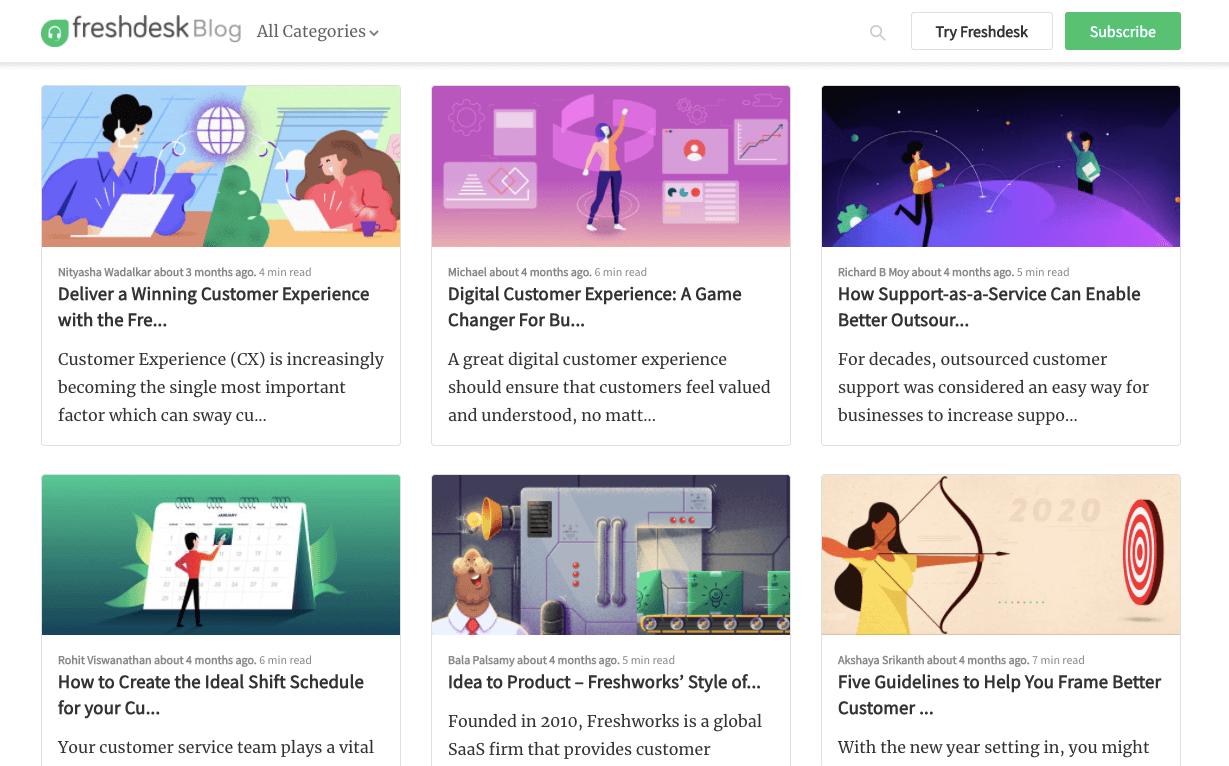 Our Involvement
Working with a successful, modern company like Freshdesk is always exciting for us. They know the value of content marketing, and know the difference between crap content and high-quality articles which will truly move the needle.
We jumped in with SEO analysis to identify content opportunities which they hadn't yet capitalized on.
And, to address the volume required, we implemented the system we still use today:
Batched or quarterly scheduling
Project management, SEO, and communication tools
Client-specific style guides, which the writers must adhere to when drafting
Writer training, to ensure the creation process is smooth and edits are minimal.
A clear expectation of client review, to ensure there are no bottlenecks in the delivery process
A client-specific account manager, to manage communication and ensure pieces are delivered on time and to the quality expected by both Codeless and the client.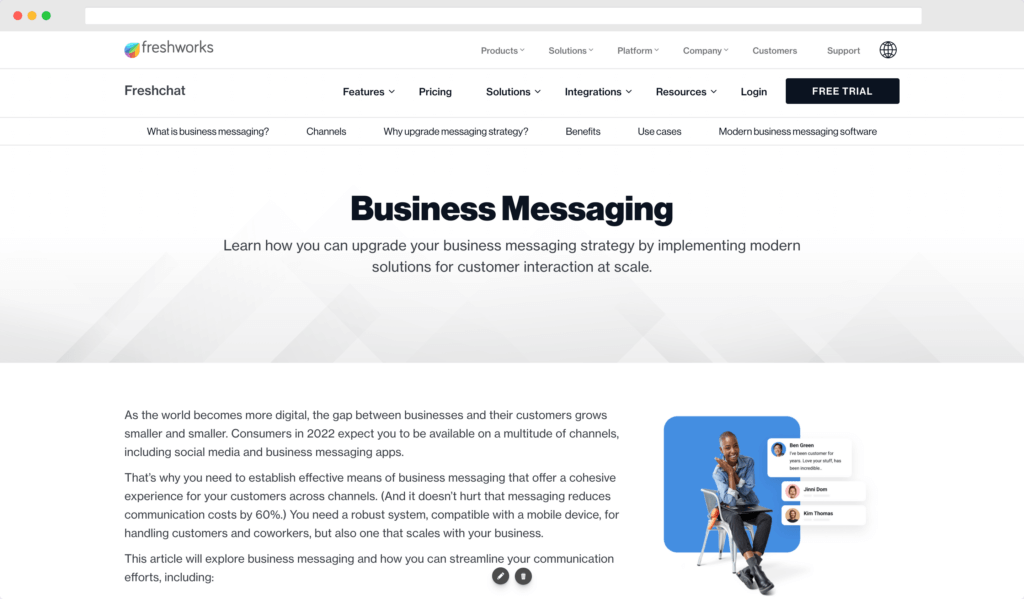 Results
Our content helped Freshworks (particularly their popular support tool, Freshdesk) accelerate their already-impressive growth — driving traffic and brand dominance in the customer service space.
We worked with Freshworks for a little over 12 months, wrapping up our contract in Q1 of 2019. During that year, the company saw 61% year-over-year billings growth, in no small part due to their quick blog growth, links and referring domains driving brand awareness and domain authority.