Background
OptimoRoute's software helps delivery, maintenance, and service businesses better manage the schedules and routes of their drivers and fleets.
An up-and-coming startup, OptimoRoute had been growing for more than 18 months, but hadn't yet invested in content marketing. They wanted to first establish a brand identity and solidify their site structure and sales processes.
When they determined it was time to make the leap to content marketing, they did it right. They engaged consultant (and friend of Codeless) Organic Growth Marketing to build out their long-term content strategy and plan.
And they engaged Codeless' content creation and management team to execute on that plan.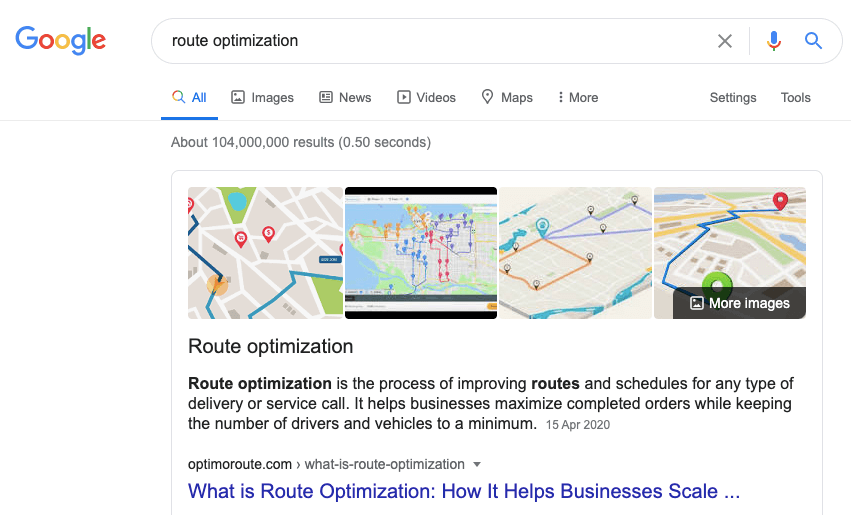 Our Involvement
OptimoRoute's software is industry-specific and their content niche.
They don't publish "How to Get Facebook Fans," but "The Complete Guide to Fleet Management" — and that can be intimidating for most content teams.
Whenever taking on a client, Codeless first determines whether we can deliver content at the high standard we hold ourselves to. If we don't have the resources and writers to deliver that quality, we don't take on a client. Period.
In the case of OptimoRoute, we worked closely with their team to enable our writing and editorial teams to become vertical experts who could write with their voice.
We took our team through demos of OptimoRoute's software as well as an extensive Q&A and training before feeling confident we could execute the content strategy we'd been chosen to execute.
Results
Finding stability with a niche client can be a challenge, but, together, Codeless and OptimoRoute have been able to find it.
And the results have been exciting.
In a single quarter, we've delivered and published more than 20 high-quality, search-optimized content pieces, including "The Ultimate Guide to Route Optimization," which quickly shot up the SERP and is ranking as the featured snippet for the high volume "Route Optimization" term.

We look forward to continuing our work with OptimoRoute and helping them take advantage of the many content opportunities open to them.
Example
The Ultimate Guide to Route Optimization
#1 search result for "Route Optimization"
Featured snippet
2,300 monthly searches