Background
SavingForCollege is an online publication helping parents and students get the support they need to save for and attend the college and university of their dreams.
They had hundreds of articles, and hundreds of thousands of monthly visitors, but their traffic had plateaued.
And that's where Codeless came in. In our time working with SavingForCollege, we worked to identify optimization opportunities within their existing content and tweak it to drive it to the first page.
For example, What Is a Master Promissory Note, which ranked for a couple dozen high volume search terms between 10th and 41st position.
After our optimization, the URL moved to the first page for many of those search terms, as well as the 7th position for a new high-volume keyword ("MPN"):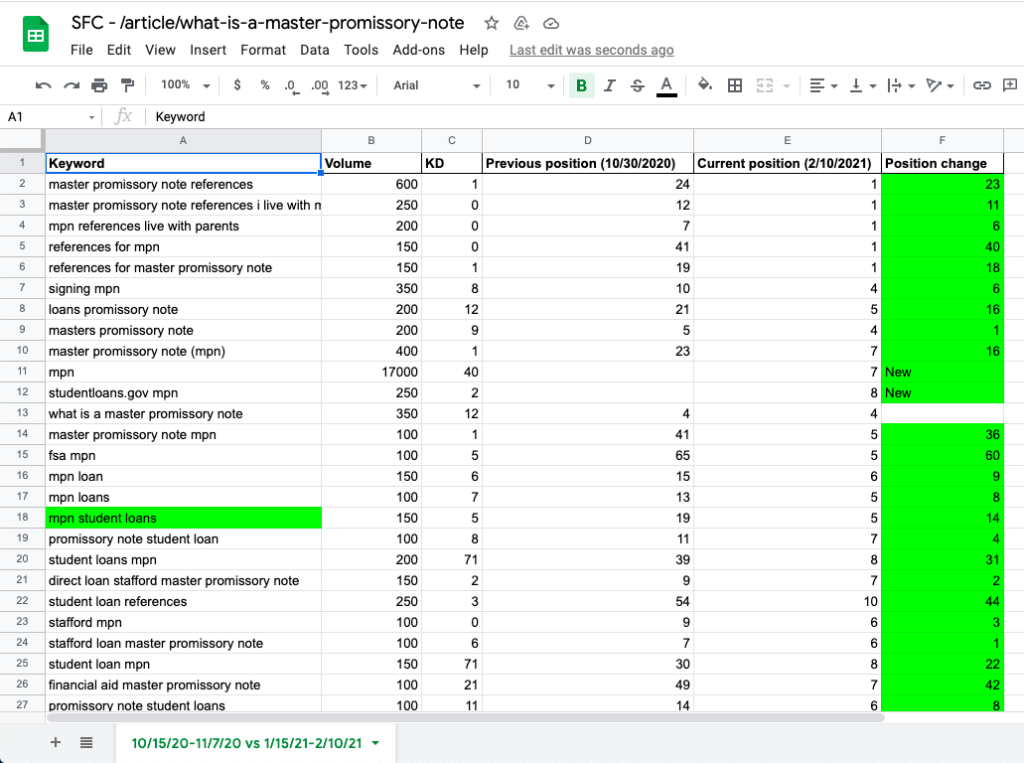 Our Involvement
Our approach always starts with a content audit. With SavingForCollege, we had the foundation already in place. They had hundreds of high-quality articles driving readers and visitors down their conversion funnel.
Our goal, then, was to see if there were existing opportunities within those articles.
A key component of our work with SavingForCollege was in the research phase. We used our SEO experience and tools like Ahrefs to identify "Elevens" (content which ranks on the second page of Google for high volume key phrases).
We reviewed the existing content within each URL and optimized it for search (get in touch if you want to learn exactly how we do it), and then republished.
We also introduced video to several articles to optimize them even further for SEO, as well as increasing time-on-page and reducing bounce rates.
Results
We identified 28 URLs as "optimization opportunities" and amended the existing content to increase its chance to rank. Average traffic increase across all those URLs was 121.99%.
Example
Changes May Be Coming for Selective Service and Financial Aid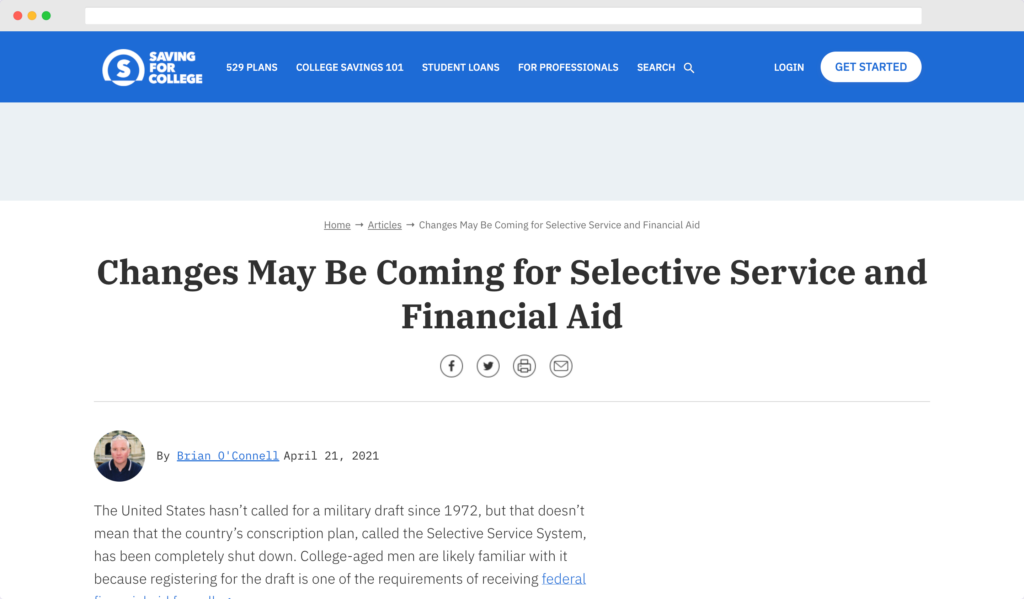 Moved from 16th-7th for "Selective Service System FAFSA" (4,200 monthly searches)

114 new ranking keywords in top 100 search results
Traffic increase of 287.30%
What is a Master Promissory Note?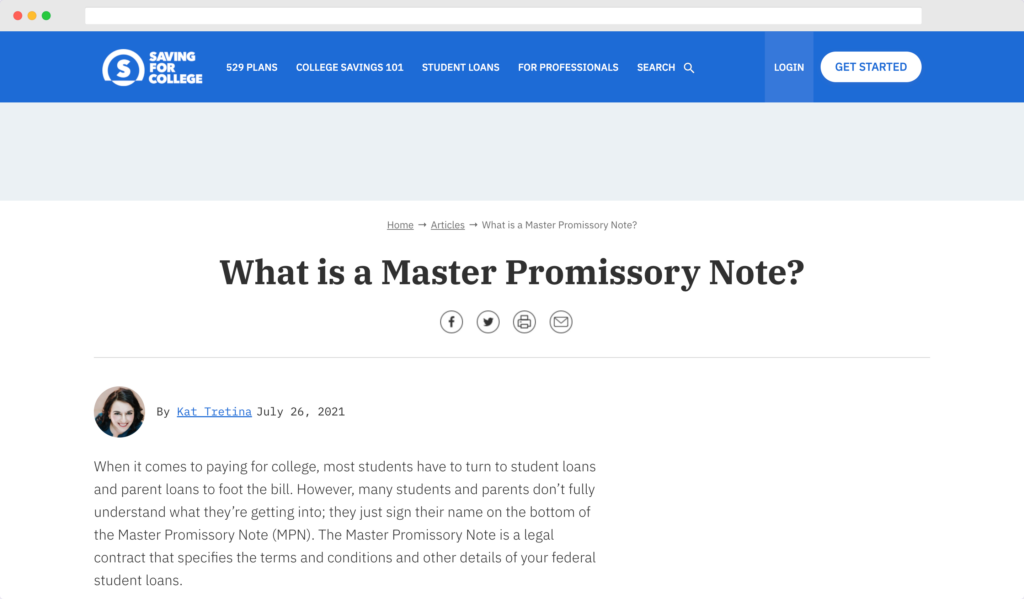 Moved from second to first page for 30 keywords
Moved from 40th to 7th position for "MPN" (17,000 monthly searches)
62 new ranking keywords in top 100 search results
Traffic increase of 274.12%