With social media that consumers actively use, it might be vital to get your goods or services shrouded in the mainstream media. Social media's effect on the business is quite evident for the PR experts because it is another compelling storytelling method. Businesses are now trying to actualize social media into their PR strategies to reach out to new audiences and better engage the current ones.
If you created your brand's social media pages, you could do the whole lot: make announcements, releases, post ads, react to feedback, analyze your audience, make live video streaming, etc. Those platforms could provide you with an impressive package of opportunities for your PR program and let you reach anyone, anywhere, anytime. And if your content is perfectly-built, you can move mountains. So, let us reveal to you these six approaches, where your public relations campaign can win with social media.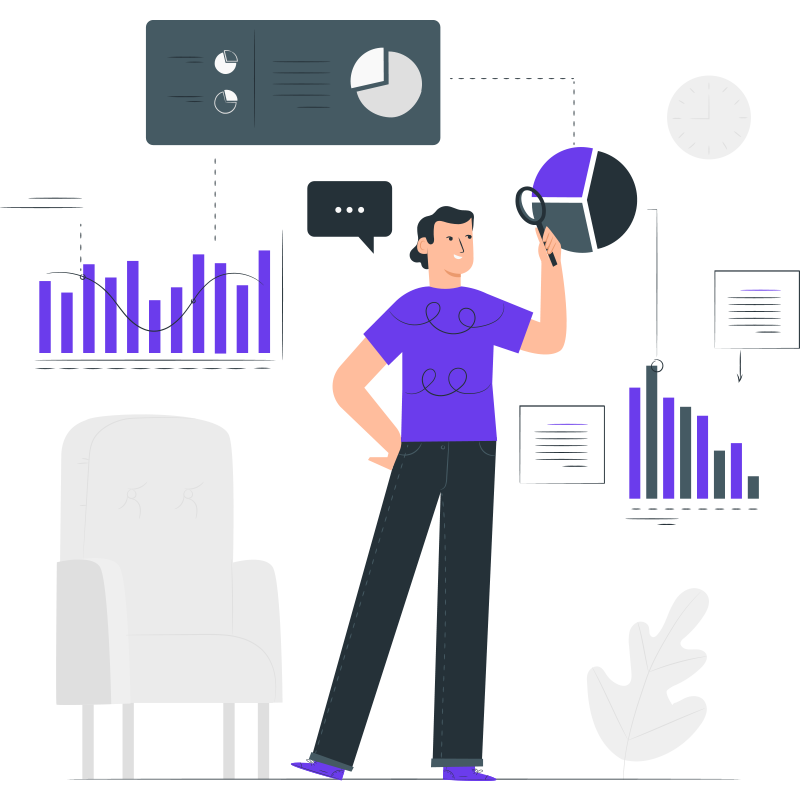 Get long-term ROI.
We help you grow through expertise, strategy, and the best content on the web.
Make press announcements on your social media
You should share publications on your platform and your agency's social media feeds since it is the most important thing you can perform if you are looking to discover modern PR's capabilities. To make your announcements social media-friendly and efficient, use some tips below:
Establish a possibility of sharing your posts;
Format the visuals you post properly. You can use online platforms like Quicktools by Picsart.
Expand your press statement by using a social media post with infographics and charts;
Use short, succinct sentences;
Edit your posts for each platform you use.
Try out guest blogging
You can publish an article – guest posts – on famous blogs or media platforms that could add some mass to your company's services. It will help you share your visions with an audience of anybody from your pool and those you want to attract. Besides, you can create backlinks that will send to your own website, giving yourself a better search-engines score. It is also an excellent chance for cooperation with other businesses in your sector.
Use influencers and ambassadors
As an ingenious and helpful opportunity for enhancing the efficiency of your PR activities influencer marketing appeared. If businesses produce products, sharing free goods in exchange for an honest review is the simplest way to present your products to your potential clients.
Moreover, you are going to win if you manage to agree on cooperation with popular influencers. According to statistics provided by Influencer Marketing Hub, 84% of corporations are ready to cooperate with social media stars in 2021. However, if such an approach is not within your budget, you can shift your focus to cooperation with ambassadors or influencers who are not quite popular yet.
Social media is an incredibly valuable tool for forming a good friendship with your industry's leading artists or media specialists covering material related to your brand. Check and monitor what influencers publish, and don't be shy – retweet and share precious content. Fortunately, there are a variety of social media management tools available that make it easy to monitor and analyze content published by influencers.
Manage crisis via social platforms
It is vital to keep your status carefully. If your company undergoes a crisis, you can always use formal press publications to do reports and share relevant messages. And with social media's support, you could add some strength to your release with solid posts and illustrations. Social media is your alternative for dealing with trouble, managing allegations, and uncovering the real environment or direction of events in no time.
Additionally, social media could be helpful to you in terms of building efficient customer relations. Consumers that use your product could leave their feedback on your social accounts, to which you can immediately react. Our advice is to gladly accept even the negative comments – evaluate social reviews and implement some positive changes if needed.
Analyze your audience by using social media
It's hard to imagine a more significant benefit. In fact, social pages for a corporation's PR campaign provide a considerable advantage. Through Instagram, Facebook, Twitter, etc., you can now easily analyze your social media's performance and audience's interests. Just by exploring through mentions, hashtags, and tags. Even doing something as simple as a Twitter search can uncover some really beneficial information about an audience.
Use PR's campaign hashtags
Professional use of hashtags is a highly effective strategic instrument for achieving PR goals that will help you find new partners and influencers to follow those who communicate similar content as you do. By designing and incorporating hashtags, PR groups can do the next:
Follow target audiences discussions;
Check how the campaign is accepted among its audiences;
Involve in the discussions online;
Ensure that brand content is easily searchable.
When planning hashtags, ensure they are fitting, easily identified, and communicate the brand message.
An incredible illustration of successful online media use as a part of a PR campaign is WWF (World Wildlife Fund), which came up with the famous #EndangeredEmoji campaign. The goal was to draw attention to the extinction of endangered species. So, what they did was simply that WWF was adding 10 cents to a voluntary monthly donation for every tweet with emoji of an endangered animal. When famous influencers and stars like actor Russell Crowe and Formula One driver Jenson Button got involved, things truly took off.
Conclusion
The entire process of releasing a product in our time is hardly even possible without using social platforms. If you work hard on proper implementation of SMM instruments, this will help you with observing your PR endeavors. Take all the time you need to establish your audience, and you will find your loyal customers who will be glad to engage in the discussion of your products and services.
Whether PR units want to launch their new campaigns, promote brand new products, or eliminate the consequences of bad press – social pages are often the one-stop solution. Social accounts are undoubtedly the best way to gain attention quickly and send one's message to a wider audience. Social media is the ideal supportive tool for PR and it can assist you with your brand image development and "maintenance". So, keep your finger on the pulse to inject fresh energy to your PR campaign.