It's 2022 and content is king. No matter which platform you turn to, there's nothing more important than the way the world perceives your brand. Websites today only go as far as what people see resonated on your social media feed.
What brand managers and marketers often get caught up in are the universal trends with catchy filters, TikTok clips, and the evolution of memes. However, they forget to leverage on their biggest savior – content localization.
Simply put, what brands need to do is to utilize the campaign produced in one language or for a particular region and transform it to be consumed in another language or region. Don't confuse this for translation.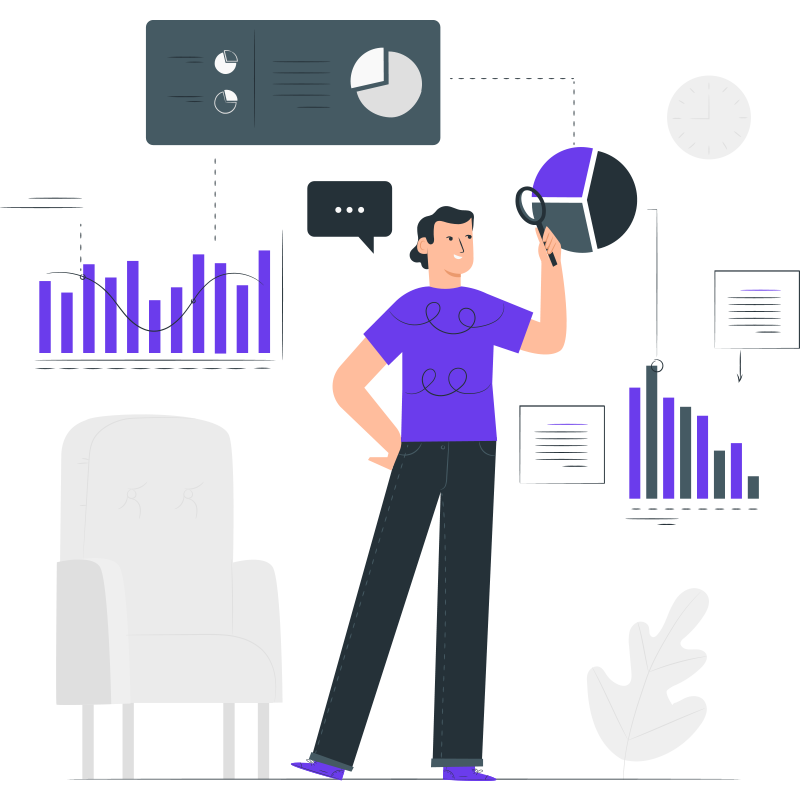 Get long-term ROI.
We help you grow through expertise, strategy, and the best content on the web.
What is Content Localization?
Content localization is creating content that is audience-specific, catered to a specific market. Localization makes sure that your content is formatted to your specific market. Brands and agencies usually come up with campaigns aimed at solving a problem, but this is mostly done in one core language.
So why is content localization important? With the power of content localization on social media, you can
Improve your brand presence
Grow your brand audience
Create more leads for your brand
It might sound unrelated, but we guarantee it isn't. Your audience is most likely to react to something they have a personal connection with. The best way to start creating curated content is to identify your audience to view your insights better.
Knowing your audience geographically helps you understand their cultural background and interests. You could also learn more about their interests based on their age, the time that they are most active, and more.
Local content is by far the most intimate way to speak to your audience and connect with them, therefore building a relatable bond. In this article, let us show you how to use content localization to your advantage.
6 Ways to Use Content Localization on Your Social Media:
1. Focus on the city and everything it stands for
Every city, no matter how similar to its neighbor, will always have its own treasure to harbor. That's because a city is not just limited to its geography, it is also inextricably linked to its history, culture, and people over the years. Although there is much said about different cities, there are so many more stories yet to be told by brands to come.
For example, New York City is iconic whether you're a local or a tourist. This concrete jungle is known for its cityscape, but there is more to it than just the bright lights and the big city. New York stands for its hidden architectural gems, vintage thrift stores, iconic restaurants, Coney Island, Brooklyn, and a lot more.
The #ILoveNewYorkCity on Instagram is flooded with images shared by locals and tourists alike. But, it takes a local to truly know what goes down in the streets of New York. It's the energy that brands pick up on. It's what content creators love to flaunt.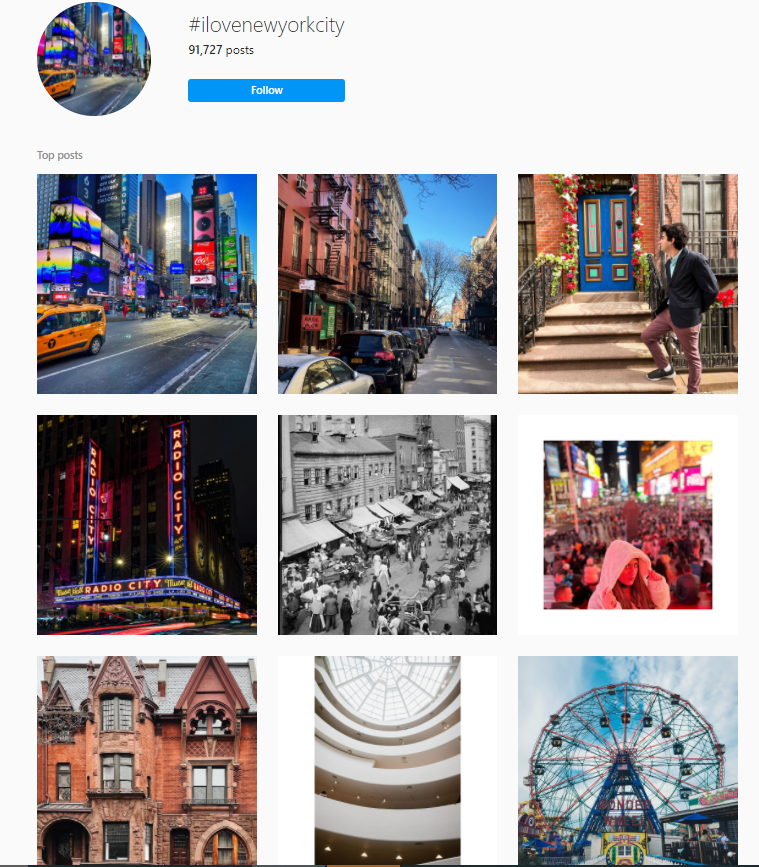 2. Identify colloquial lingo and resonate with it
Language plays an important role in any society. Many years ago, people realized that transliteration of text from books or films wasn't enough. It needed to be translated as a whole for the audience to truly understand the essence of what they were consuming.
Today, with social media, brands need to research the markets they need to make their products/services accessible to. What may apply as an idiom in one country may not sound as appealing in another. Another problem is similar words that have a different meaning in another language.
An independent market research firm CSA Research released a report "Can't Read, Won't Buy – B2C", which stated that "Based on a survey of 8,709 global consumers in 29 countries in Europe, Asia, North America, and South America, CSA Research found that 76% of online shoppers prefer to buy products with information in their native language. In addition, 40% will never buy from websites in other languages."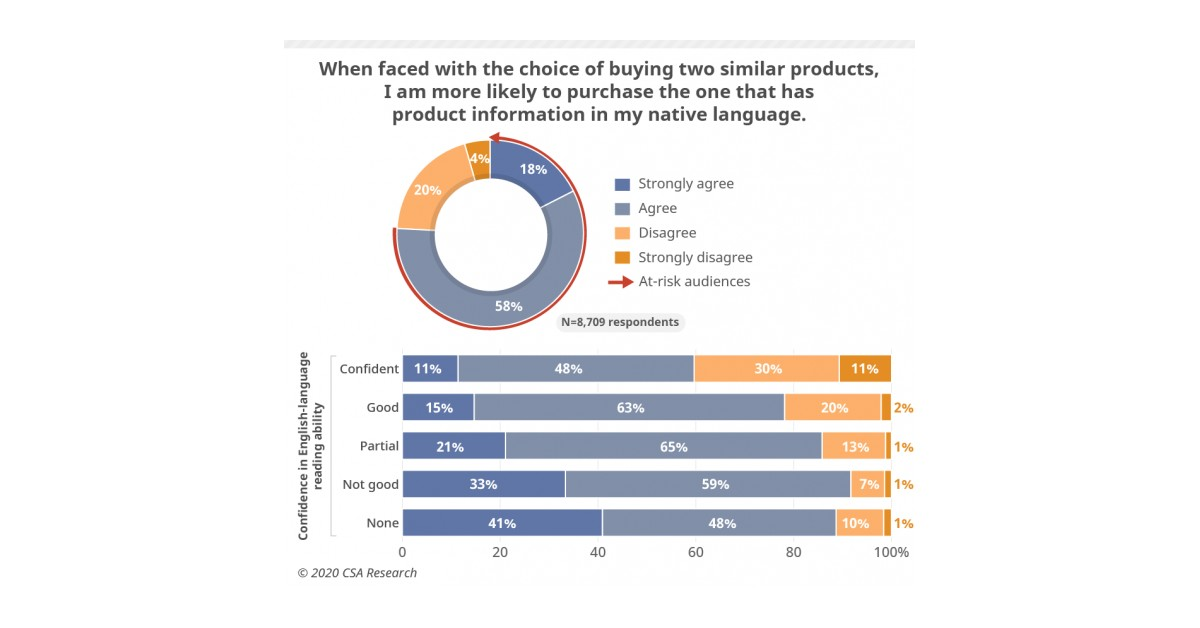 3. Immerse your audience in the culture
There's a certain charm to different cultures, and no one understands the importance of culture more than the people who grew up in it. Cultures are often derived from traditions, religions, and more importantly the lay of the land.
Musical instruments were often made from the most harmonic sounding materials, dances often created to praise natural elements. While it all seems beautiful to an outsider, it takes someone from that culture to truly understand the emotion and struggle in their people's past.
When Nike's campaign 'Nothing beats a Londoner' was released, the target audience was not just any Londoner but more specifically the youth of London. Creating an emphasis on lesser-known areas such as Dalston and Peckham, in London, along with London-born celebrities, the campaign symbolized what it felt like to be young in London at that point and instantly became a hit with the audience and won the agency multiple awards and recognitions.
Audiences today take pride in their upbringing and their heritage, and the brands that create specific campaigns for them, make them feel seen or heard. Thus, audiences, in turn, support these brands because they are respectful of cultures and cherish them enough to represent them.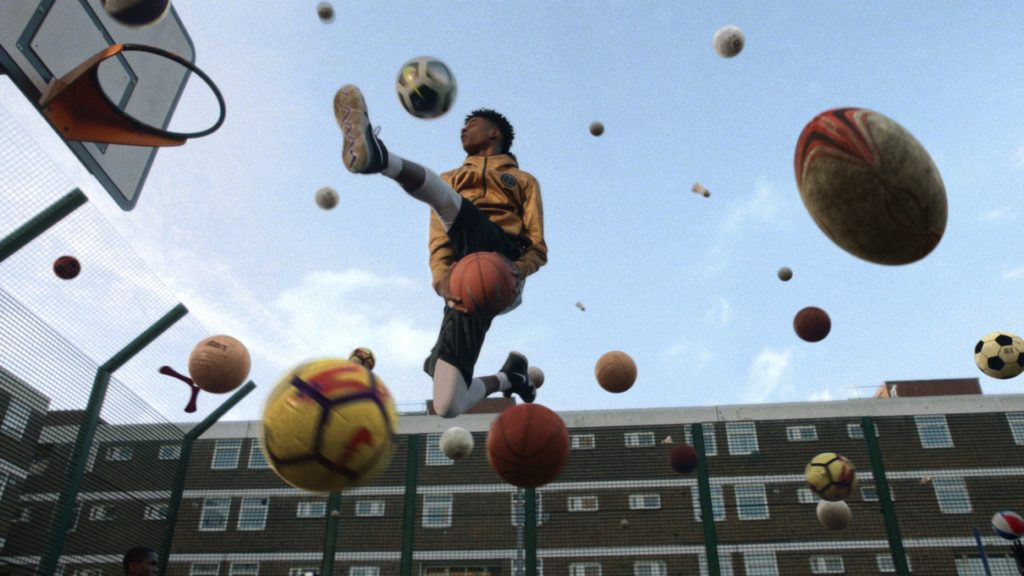 4. Embrace the people from the land
Audiences are drawn to products if they see another person use the product. While using social media influencers may seem like the best way to move forward with your marketing campaign; think of someone that truly represents the same belief systems as your brand and the campaign.
The reason companies and agencies usually avoid real people are because of their social media followers. But these are often the kind of people that bring in your most loyal audience. Social media is taking an evolutionary turn when it comes to people realizing their worth. Celebrating the everyday person matters so much more today because the people following your brand are the deciders of whether you are a believable brand.
In fact, 82 percent of consumers reported that they were highly likely to follow a recommendation made by a micro-influencer. This is because audiences online pay attention to what they see influencers use, promote, and recommend. According to Neil Patel, micro-influencers have more conversations about buying recommendations than macro-influencers.
People today are quick to judge the authenticity of a person and the product they sell online. It helps to use local talent to tell a reliable story because these people are the ones that live their lives in these situations. These are the people who can share your brand values to tell an authentic story.
When the #BlackLivesMatter movement took social media by storm, many brands took the sentiment forward, only for the audience to find loopholes in their own brand ethics and work policies. However, a brand that stood the test of time was Ben & Jerrys'.
When audiences tried to test Ben & Jerrys', not only did the brand have a detailed four-step plan towards anti-racism. Their commitment was also reaffirmed through their actions of supporting the movement since 2016, proving to the people that they have always stood up for the movement and its people.
The brand has since continued to advocate for the movement and win people's respect and loyalty. They also personalized some of their packaging to represent people of color.
5. Get 'Glocal' to level up your content
You could level up your content by going glocal. What is glocal? Glocal means 'globally local'. Glocal content embraces the best of both worlds, it often opens up doors of traditions and cultures in order to embrace the world of today.
Social media today creates no barriers allowing people to explore cultures from all around the world. That's what makes being glocal such an important concept in the world today. Seeing brands stand for peace and unity often creates a trustworthy appeal with audiences.
However, being glocal is a hit-or-miss concept and needs to be thoroughly thought over before a brand moves forward with this and creates any content, because of how delicate these situations can be. You can use a niche keyword research tool to find local keyword ideas and trends relevant for your particular market and use them for your content localization and SEO as well.
'And just like that', the new Sex and the City movie, showed Carrie sporting a lehenga, that embraced Indian culture but was misrepresented as a sari. While this could have been a huge win and a reason for the franchise to win over more Indian fans, the misrepresentation cost them more losses, however noble the idea.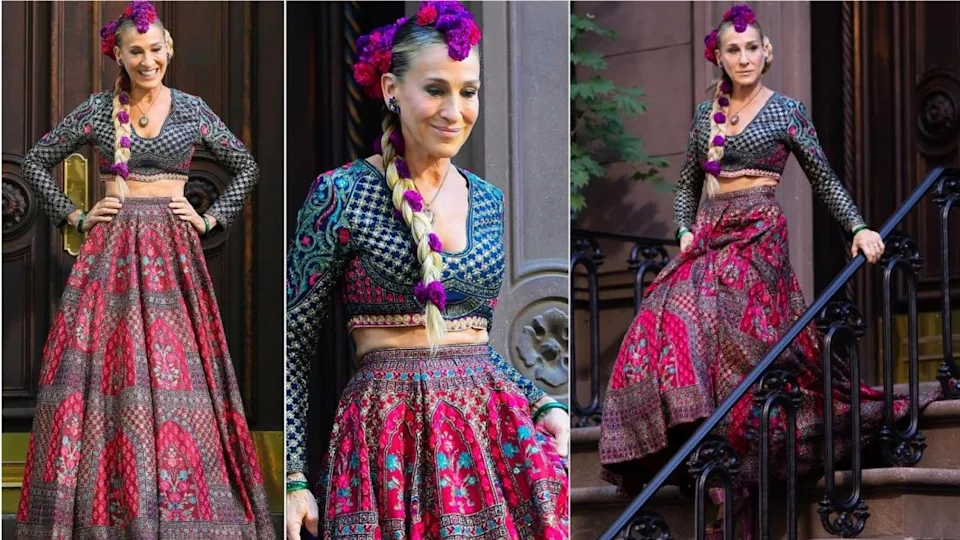 6. Bring Social Media To Your Website
Your website is an authentic touch point that your target audience looks forward to. While creating content on social media, it is also important to have it on your website. This opens up doors for conversation and involvement. People love to take charge when it comes to Social media platforms. There is no better way to depict your brand voice on your website than using your social media content. Consequently, when you embed social media widgets on a website, it helps the customers to stop by and get a whole vibe of your brand. To enhance its functionality, choose an aggregator tool that helps to give a customized look to the social media widget. A well-organized and customized social media widget represents the brand, giving an impression that lasts longer.
Conclusion
While it is important to stay on-trend with the latest happenings on social media, it is more important to create a personal approach with your audience in a relatable fashion. While content localization takes a little more effort from brands and agencies, it is a sure-shot way to win over the people and their loyalty. Understanding your audience using these analytics insights will help you create a more curated campaign for them.
Some of the easiest ways to begin content localization are to focus on ideas that are culturally inclusive, use local talent to create and represent your brand, research the meaning of your product or campaign names in the markets you target, and last, but not least, get help from subject experts.