Distribution doesn't always refer to physical products.
In online marketing, distribution channels concern how and where your marketing message is spread.
The King of online distribution is still email. It consistently has the highest conversions and
But there's two new distribution channels that marketers have to capitalize on.
In fact, Starbucks CEO Howard Schultz has referred to them as their Blueprint for Growth.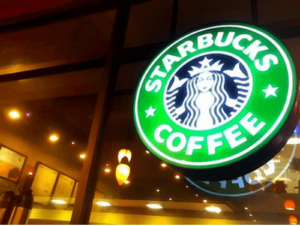 Image courtesy of Abllo
A recent report in Mashable explained Starbucks' Blueprint for Growth:
Mobile payments is just one element of a much larger social and digital media strategy that Schultz refers to as a "blueprint for growth." This involves the brand crossing over into the consumer packaged goods (CPG) category by leveraging its digital and social properties. Schultz was eager to inform shareholders that the Starbucks brand is number one on Facebook with 29 million fans, and is also a top brand on Twitter and Foursquare.

Schultz used Starbucks' new instant coffee brand VIA as proof of the crossover strategy. VIA generated $194 million in sales in its first year, and is now in 40 points of distribution.

Ultimately, Schultz believes the company's CPG business will rival its retail business — and that the Starbucks Card Mobile application will connect both sides of the brand's identity through loyalty programs.
In order to launch VIA and their new CPG business, Schultz and Starbucks have been on the forefront of disruptive technologies and have successfully utilized them for their tremendous reach.
The past financial quarter was the best performing in the 40-year history of the company, according to Schultz. Starbucks cards now account for 22% of all transactions, he says.
Have you begun working on your mobile distribution strategy?