Every refined marketer desires to rank higher on search engines. They use various strategies, such as keyword research, building quality content, and backlinks. High-quality backlinks create confidence in your audiences, and you get more traffic.
Organic backlinks have a variety of advantages. They enhance the authority of your website, and you get ranked higher. It helps build your email lists and saves you money on ads. To get more organic backlinks, focus on creating high-quality blogs. Leverage backlink opportunities in your content, but also include the latest tools. These SEO best practices will help you get more links and rank higher in search engine results.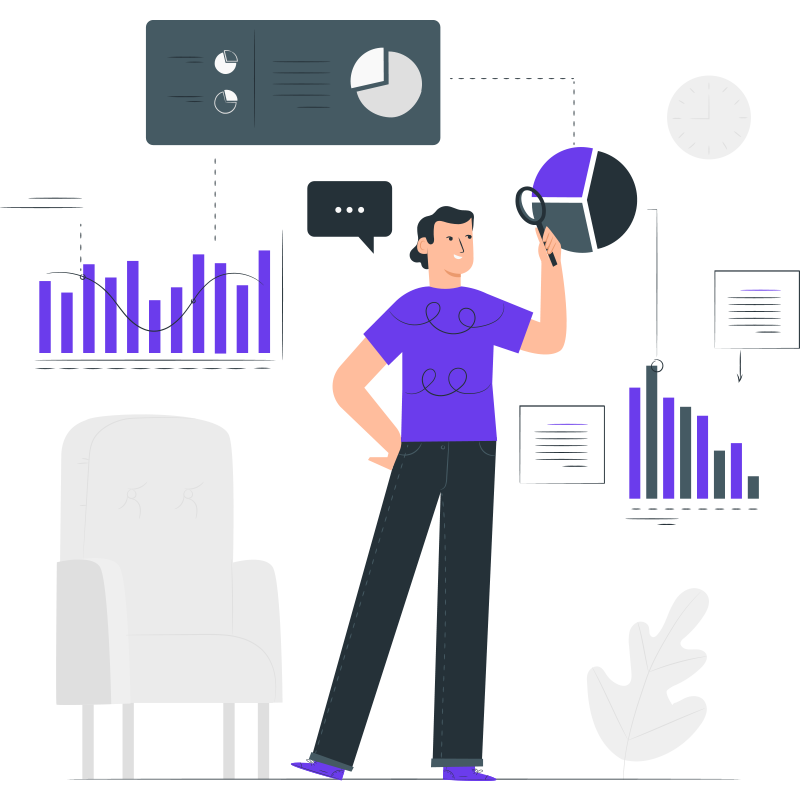 Get long-term ROI.
We help you grow through expertise, strategy, and the best content on the web.
1. Create the best quality content
Search engine optimization starts with great SEO content. High-quality content attracts a relevant audience to your website. It keeps readers engaged and draws them to know more about your website. Users who find value in your content will likely refer others to your site and share your backlinks. Creating high-quality content is difficult because it takes time, thinking, and money.
Yet, the benefits that will follow are worth every effort. Think about creating content that is relevant not only to your product but also to your readers. You can use different strategies to produce high-quality content and attract organic backlinks.
To improve technical SEO, you need to use the best SEO tool like Yoast SEO or any other that you want. Remember to use a title tag, meta description, featured snippet, and internal links. Structuring content will also boost SEO optimization efforts and content marketing goals.
Write to your audience and not to yourself
High-quality content helps your readers build trust with you, so always consider your audience. Create good quality content that meets their current needs and interests them. Your blog post can get a lot of organic backlinks if it answers the trending questions.
Let's say you are making software for Mac, and one of the popular questions is, "Ventura update stuck." You can make a guide with instructions on how to fix this. Give detailed answers about what to do with the Ventura update if it's stuck or does not respond. Many people facing this problem will like your content and click on your backlinks.
Keep your content interesting
When writing to the right audience, make sure you create compelling content. Keep your stories lively so that your audiences get easily engaged. Include backlinks in places that raise the highest curiosity. To keep your content interesting, focus on these essential points.
Tell stories: Use real-life narratives that are relevant to your audiences. Stay within SEO best practices in your content.
Build your unique voice: A distinctive style makes it easy for your audience to notice your content.
Keep your topics practical: Avoid controversial topics and focus on real-life situations.
Let your content be actionable: The content provided should be applicable in life.
Make your content evergreen: Make it useful for many years and stay within the trends.
Go beyond your audience's expectations
Every sentence you create should answer a specific client's needs. Let it have a significant influence on the audience experience. Learn what your loyal customers want, and give room for new ones.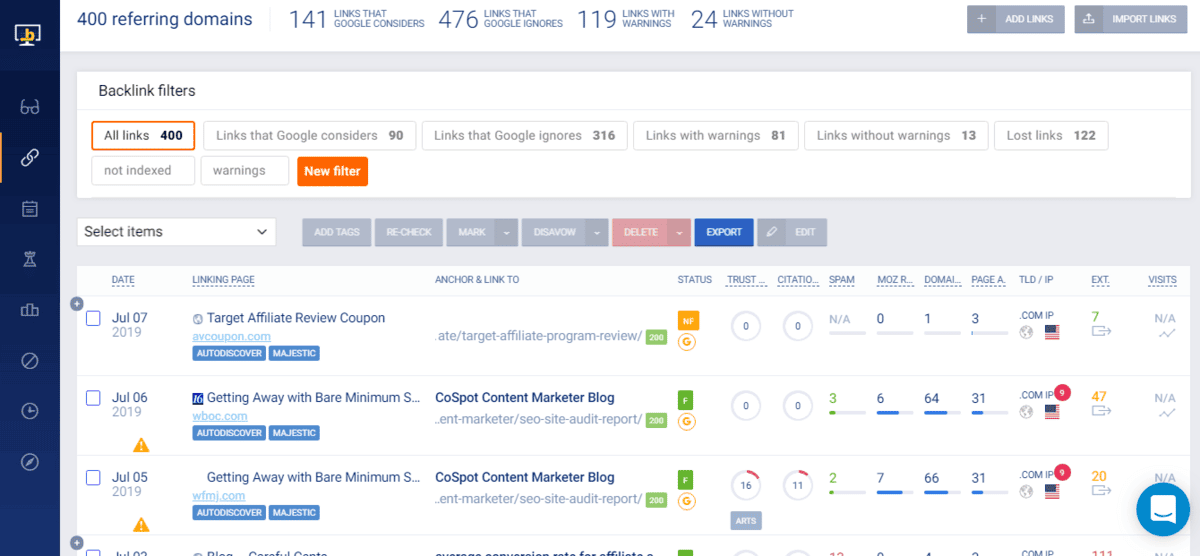 2. Leverage backlink opportunities
Referral sources help identify content writers linking to your content. Get to know the websites linking back and the content types they have. Once you analyze this, you can create related content and link to it. It would help if you used an analytics tool to get these details. The analytics tool will show your website's top 10 referrals and their total clicks. There are many ways to find organic backlink opportunities.
Get the leading websites in your field: The top websites have greater authority in your niche. Don't be afraid that an authoritative website will refuse to give you backlinks. They provide all the time, but you need to approach them to increase your organic backlinks.
Create more DoFollow links: More follow links helps you increase your organic backlinks. Let at least 75% of backlinks be DoFollow, and 25% be NoFollow.
Work with lost links: Some websites use certain links for some time and then abandon them. These links are a must in your SEO best practices.
Find unlinked brand mentions: Content writers can mention your brand but not include a link. There must be a good reason for them to include your brand. It is your best opportunity to reclaim the mentions and link to them.
Learn the features of a quality backlink: Organic backlinks contain elements that make them unique.
They are relevant: Get links from websites in the relevant niche. The anchor text used should look related to your website.
It must be authoritative: People will only visit credible websites. People trust high-quality organic backlink sources and view them as reliable and trustworthy. If the source is not reliable, avoid using the link.
It must be natural: Try to do fewer sponsored posts.
Let it be unique: Unique backlinks are easier to use in SEO best practices. They rank higher in search engines and are easy to find.
3. Leverage Digital PR
Nowadays, people go shopping, read the news, and access information online. It creates a huge business opportunity because you no longer have to go where your clients are.
Digital PR helps raise brand awareness through various online methods. You can think about it from a traditional PR perspective. The only difference is that you now do it online using SEO best practices to reach a broader audience.
The approach includes creating content with links and using media to promote them. The platforms that you choose must be relevant to your audience, though. Focus on creating in-depth content that is both compelling and accurate. You aim to make sure your audiences like your content and be willing to cite it. Some of the content that you can create can include the following.
In-depth, long-form guides
Long-form content contains information that takes the reader deeper into a specific topic. Most of such content goes beyond 2,000 words and follows SEO best practices.
The content can be up to 4,000 words depending on the topic, audience, scope of information, and purpose. A white paper is an excellent example of long-form content that educates people on specific issues.
Data-driven studies
Data-driven studies use data to extract knowledge. It is a broad interdisciplinary field that only provides proven data. The information helps businesses to get more revenue and increase customer satisfaction.
Data helps companies personalize their services using a client-centric approach. It can improve their local SEO best practices and get better marketing results.
Infographics and visuals
Infographics and visual data make it easier to read the content. You can use statistical methods with templates or an informational approach with texts. You may represent your data in various ways, such as charts, diagrams, images, texts, and icons. Make sure your audience will understand the method that you choose. As it will be easy to read, your audiences will be willing to read and share your information. This way, you increase your chances of growing organic backlinks.
4. Create Targeted & Purposeful Content
When creating targeted content, focus on a specific niche, segment, or demographic. First, decide the topic on which you want to make your content. You can focus on the following:
Travel
Health and wellness
Homeowners
Games
Pet owners
Manufacturers
Retail
You can segment your audience by lifestyle, income, location, country, behavior, and psychology. Demographics can include culture, age, occupation, and gender. Breaking down your target is to create specific content that the audience will love. It is an excellent thing to create targeted content. Yet, be sure that you do it on purpose. It will help you boost the number of organic backlinks that you receive.
Creating purposeful content gives priority to your audience. It means going deeper first to know everything about your target niche. There are five steps that you can use to create purposeful content.
Do thorough planning: Know what topics matter most to your audience.
Create content that stands out: Use best practices to create content that stands out.
Publish and distribute: Do not hold on to your content, but publish it on various channels.
Do a post-analysis: Analyze how effective your content is by checking generated backlinks.
Update and republish: Update your content and republish it, or create a fresh one if you see the results.
Remember that you aim to reach the widest audience and achieve more backlinks. Creating and publishing targeted and purposeful content is an excellent achievement. Yet, you need to go a notch higher to widen your reach. Find out who might republish your content or include a backlink.
Other web admins may also want to get a backlink from your content. You should make it more attractive or relevant to other websites. It is not that easy because you have to research to help you know which website would be relevant to your content. Consider also websites that contain higher authority and rankings.
5. Publish Free Tools
There is a wide variety of content that you can use to attract more organic backlinks. What matters about the type of content that you choose is the purpose you want it to serve. Always consider the value you wish to provide to your audience. Value is the magnet that attracts your audience to share, like, click, and comment on your blog post. The types of content that you can choose to use are:
Articles and blog posts
Videos
Infographics
Reports, e-books, white papers
"How-to" guides
Podcasts
Emails
Whatever content you choose, your aim should be to make it more linkable. One of the strategies that you can use is to add tools of various types.
Let's say you are reviewing a particular app and want your audience to learn how it works. You will first discuss its features and the benefits of each. You might discuss its functionality and whether it has any bug issues.
Your audience will take more interest in your content if you include the tool and show how it works step by step. You could discuss software that takes screenshots and records screen videos. This tool is relevant to marketers, freelance writers, and students. Writers can use it to explain things as they write and record a screen video.
The tool might look simple, but it can attract audiences' interest. People might like to open the link for more information or share it with their colleagues. Many content writers are using this approach for better organic responses for audiences.
The secret is knowing the kind of tools you can include to create greater interest from your readers. You may start by searching for what tools are trending within your target niche. Understand the type of tools they are searching for and the reasons. It helps to create content that answers their questions and includes video tutorials.
This strategy is helpful for software developers or stores promoting tools for developers. You will get better results if you link to a free tool. You might not have a free application, but you can still have something to include if you think beyond the box. Get free tools for search analytics, calculators, topic search, or word count tools.
You can also add free templates, checklists, maps, and other applications. It might cost you money, but it can boost your backlink-building efforts. Most websites that use tools to get backlinks also use quizzes to keep the reader curious.
Conclusion
Building more links to your website within a short period is possible. Your efforts can succeed faster if you focus on the right content that helps you achieve your goal.
Building backlinks is one of the long-term SEO strategies adopted by organizations. SEO in link building helps tell search engines that your store has the best products and content. Publishing a blog post and linking with others can help further your organic backlink-building strategy and achieve your SEO ranking goals. You can promote these through social media and email marketing. You can also use a keyword phrase and target keyword to make it searchable on your website.