Did you know that the number of businesses using video as a marketing tool has increased by 41% in the past five years? In fact, video content has become crucial to the marketing plan of a majority of businesses.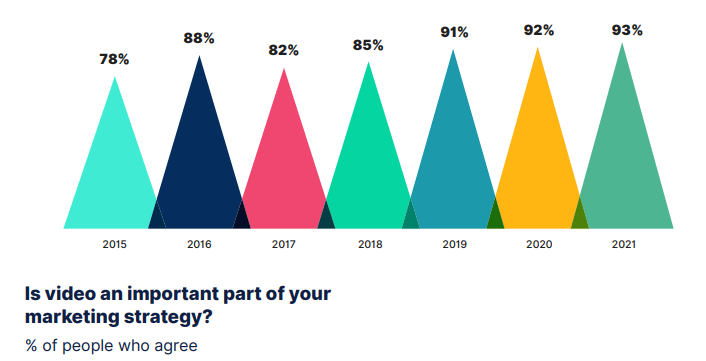 And eCommerce brands are no different. They are producing creative videos to increase their reach, engage their target consumers, and encourage them to make a purchase.
Here's a perfect example of the same:
One of the leading fashion brands, H&M, reached 12 million consumers through four sponsored video ads created by prominent celebrity influencers. The highly engaging video ads posted on Facebook, Twitter, and Instagram showcased many of their new holiday outfits.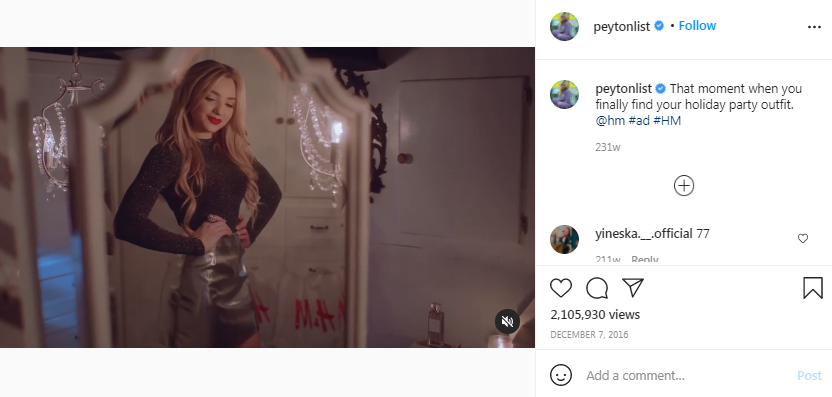 Their campaign also generated the instagram engagement rate of about 10% with more than 1 million likes, 14,000+ comments, and 19,000+ shares/retweets.
Want to achieve similar results for your eCommerce brand?
Here is why you should start leveraging videos now: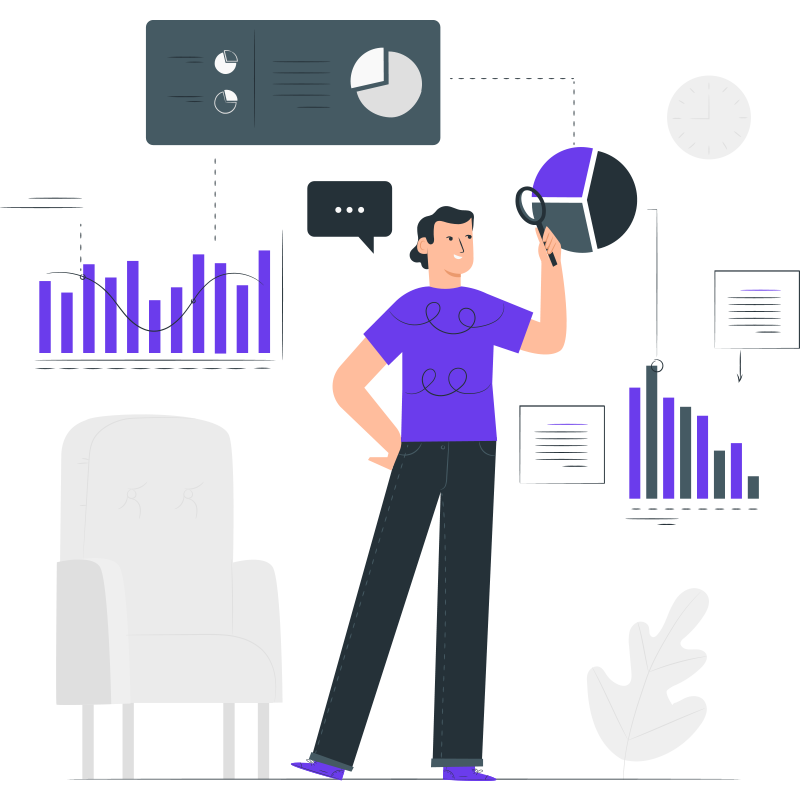 Get long-term ROI.
We help you grow through expertise, strategy, and the best content on the web.
Why should you use video marketing for eCommerce?
According to the State of Video Marketing 2021 report, now is the time to use videos for eCommerce content marketing because:
Consumers are watching more videos than ever before.
It has become easier to create videos in-house.
Video creation has become quicker, more affordable, and less time-consuming than earlier.
Videos can help increase user engagement.
Explainer videos provide a better understanding of your eCommerce products to consumers.
People are twice as likely to share video content with their friends than any other type of content.
Now that you've got enough reasons to include video content in your eCommerce content marketing strategy, it's time to get started.
In the sections below, I'll discuss the content marketing channels you should use, how to leverage videos across channels, and how to create those videos.
Keep reading!
Which eCommerce content marketing channels should you use to grow your brand?
Let's discuss the various eCommerce content marketing channels you should leverage to increase your eCommerce sales. I'll also share the types of videos you can create for engaging consumers across each of these marketing channels.
Optimize your eCommerce website or store
First things first, you should optimize your web design to increase eCommerce conversions. This includes optimizing your homepage, product pages, and other important landing pages.
Don't forget to include videos to grab the attention of your website visitors and help them move down the sales funnel.
Wondering how to include videos in your web content?
Here you go:
You can add engaging videos on your homepage to entice website visitors. Include a call-to-action (CTA) at the end of the video.
On product pages, feel free to showcase your product in the best light using 360° videos, unboxing videos, product close-ups, and in-context (product-in-use) videos. These types of videos can help you effectively spark visitors' interest in your product and compel them to make purchases.
Use customer testimonial videos for social proof.
Here's an example of a product video, featuring a diamond engagement ring by Tiffany Legacy:
Start a blog
Starting a blog can help you target more keywords, drive more traffic to your eCommerce store/website, and increase your chances of generating conversions.
Your blog should:
Target keywords relevant to your industry and the type of products you sell.
Add value to your target audience by educating or entertaining them. You can post product reviews and comparisons.
Become the voice of your brand and help you connect with your target consumers.
Include video reviews of your products.
Include videos that tell your brand's story and help establish a personal connection with your potential buyers.
Both WordPress websites and Shopify stores allow you to create a blog. You should also read other resources on starting a blog to make sure you follow the best practices for creating one.
You should also use videos in your guest posts (articles written for other authoritative sites in your niche) to engage new audiences. Guest blogging can help you drive more referral traffic to your own blog.
Leverage various social media platforms
Did you know that 83% of brands aim to drive traffic from social media and other marketing channels to their stores using videos? Moreover, creating video content for social media is both easy and effective.
That's why you should create product videos and brand storytelling videos for different video formats offered by various social media platforms. These include creating videos for Stories, Reels, feed posts, IGTV videos, video ads, etc. You can use a tool such as Write-on Video to do so.
Along with especially creating videos for each format, you can also repurpose old videos and promote previously-created video content across platforms.
Check out other tips to promote videos to amplify the reach of your video content and engage as many consumers as possible.
How to create engaging video content for eCommerce marketing
When it comes to creating videos for eCommerce content marketing, you don't need to spend too much money and resources on it.
Here's how to get started:
Choose a video idea
Firstly, you should finalize the idea behind creating the video. Do you want to:
Showcase your product's design, features, benefits?
Tell a story?
Share a happy customer's story as social proof?
Promote a sale or discount offer?
Educate people about how to use your product?
Prepare a detailed video script
Once you've finalized your video idea, prepare a detailed video script. Define everything from the intro to the angles you'll showcase your product from, the CTA, and the outro.
Having a detailed script will help you produce professional video content on a budget.
Buy the right equipment
Basic videos can be shot using your mobile camera itself. However, for your videos to look professional, you will need to buy the best video gear and tools.
Some of them include:
A DSLR camera
A tripod
Portable light boxes
An external microphone
These gears will help you record high-quality videos with great lighting and good sound quality.
Pick the right tools and apps
Video gears aren't enough. You'll also need the right video software and apps to create well-edited videos for your eCommerce brand.
Some of the best video tools available in the market include:
Adobe Premiere Pro
Final Cut Pro
Adobe After Effects
Adobe Spark
Shotcut
However, not everyone knows how to use these video editing tools, right?
Don't worry. eCommerce platforms such as Shopify have made it easy for brands to create engaging videos using their product photos.
Some of the Shopify apps that allow you to create impressive videos include:
Vimeo Create
Product Video Maker
Vizard
Free Online Video Maker
You don't need much technical know-how to use these apps. And, these video apps are not the only apps that Shopify offers to their eCommerce store owners.
In fact, Shopify has a partner app ecosystem such as ChatGPT for Shopify that helps eCommerce brands promote and sell their products online. It has an app to assist you with everything from video creation to shipping and social media marketing.
Check out other useful Shopify apps that can help you power up your eCommerce content marketing campaigns.
That's not all…
Here's another tool that will allow you to slow down your videos for better clarity. Try it now!
Use videos created by others
You'll be excited to learn that you don't even have to create videos every time you want to promote a product.
Many brands such as GoPro and Glossier encourage their brand advocates (loyal customers) to create engaging video content, featuring their products. Such user-generated content (UGC) not only minimizes their video creation efforts but also acts as social proof.
And the best part?
76% of consumers find UGC more influential than content created by the brand directly. After all, word-of-mouth marketing is still in trend!
Impressed?
Here are some quick tips to let your consumers create UGC videos for your eCommerce brand:
Launch a branded hashtag campaign on social media. Offer a sweet deal by giving consumers a chance to get their videos featured on the official pages of your brand.
Host a giveaway or a contest that demands people to create a short video, featuring your product.
Hire an event staffing agency to push your brand through their talents' social media platforms.
Another brand that uses this video eCommerce marketing strategy is Bliss Beauty. It often features user-generated videos of shoppers using their beauty products.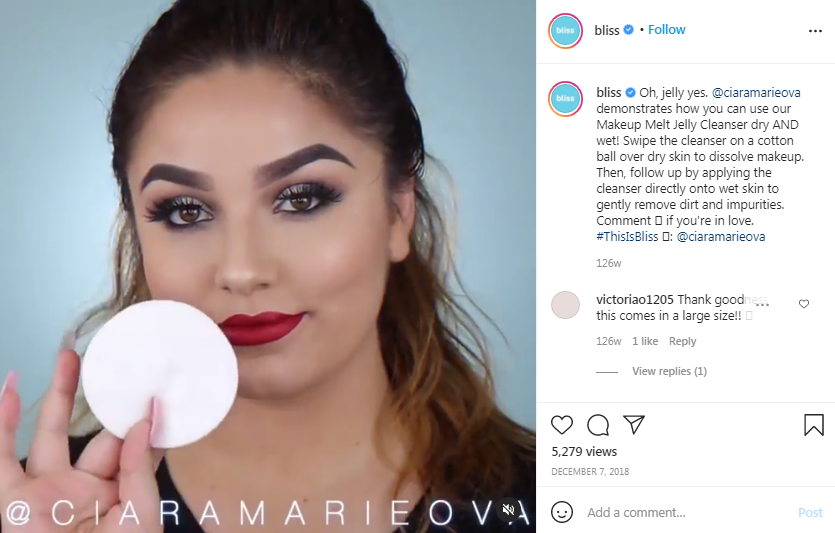 Ready to make the most out of eCommerce video content marketing?
If you want to see a huge rise in user engagement and sales, you should start leveraging videos in eCommerce content marketing now. You can create engaging videos for your eCommerce website, product pages, blog posts, guest posts, social media, and ads.
Regardless of the channel you use, make sure your videos are of high quality. They should be engaging enough to grab the viewers' attention in less than eight seconds and keep them hooked till the end.
That's the key to successful video marketing for eCommerce!
Do you have questions about the video marketing ideas we've discussed in this article? Feel free to start a conversation in the comments below.