In today's highly competitive markets, satisfying your customers and growing your business is challenging. But let's say you've succeeded and have an eCommerce business that has grown steadily over the last few months or years.
Naturally, everything is getting a bit more complicated than when you first started. Customers have different characteristics, and different customers have different needs. You may have great salespeople in your team, but it is not enough to capture valuable information from the growing number of clients you are working with.
Customer information is precious, and you feel you are not using its full potential.
Being a problem solver, you have discovered new tools that could help you scale your business efficiently, but you're unsure where to start. Good news – you're not alone.
Many small and midsize eCommerce businesses are trying to make the best use of marketing and business analytics for growth. They want to create a great customer experience and keep up with their competitors. And the solution is simple – a good CRM software. The hard part is finding the right one for your needs in the sea of available ones.
The market of available CRMs is predicted to grow to $94.4 in size until 2027, making the choice even harder. Luckily, we did a bit of research on the best eCommerce CRM software available on the market in and are here to guide you through them.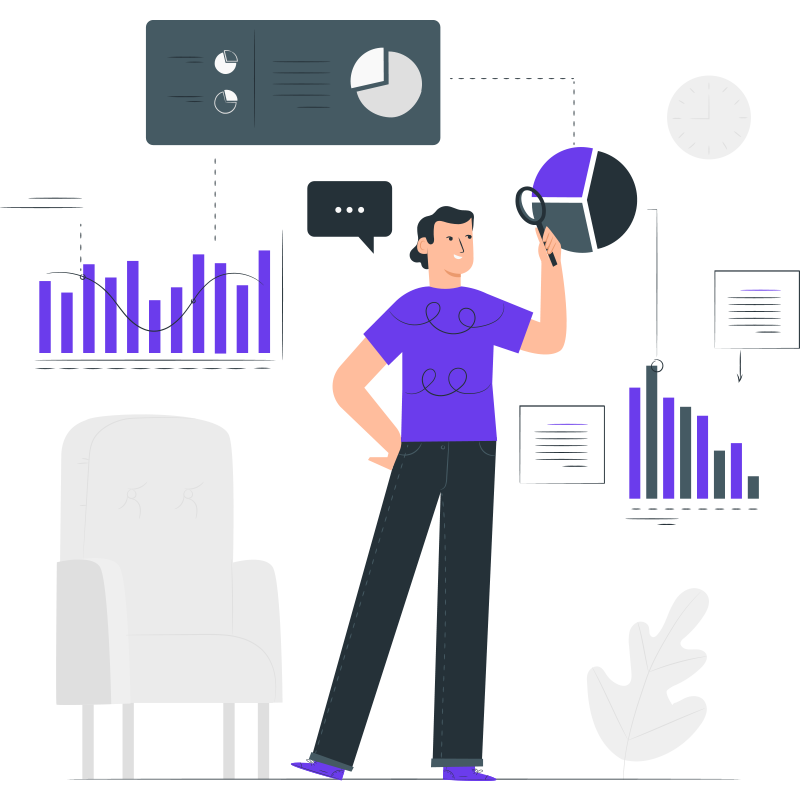 Get long-term ROI.
We help you grow through expertise, strategy, and the best content on the web.
What is a CRM?
CRM (customer relationship management) is a technology that helps you manage all your customer interactions. You can analyze customers on various levels, such as their daily activity, shopping preferences, buying decisiveness, etc. As a result, you'll be able to drive sales, increase profitability and improve customer satisfaction. A CRM puts individuals into the spotlight, helping you understand them better. Who are your customers? What are their habits? What do they need? How can your business answer those needs?
Answering these questions has you covered, from finding new prospects, creating deals, and providing support and the services they need during the relationship. Naturally, this builds trust, increases customer loyalty, and increases your revenue in the long run.
Why is CRM important for ecommerce?
If you have an eCommerce business, having a CRM is critical. A good CRM will take your customer relationship to the next level.
When running an online store, you need different types of tools that will help you direct your marketing efforts and manage your online sales. You also need tools that help track inventory, payments, processing orders etc. A modern financial tool that integrates with your e-commerce shop would be able to provide that for you.
Having a CRM is especially helpful if your eCommerce business is going well (which we hope for) and you see growth potential that you want to utilize fast.
How to choose the right CRM for your eCommerce business
A few decades ago, CRM software was not as affordable as now, especially for smaller businesses. Luckily, there are many options on the market today, but it is hard to choose, especially considering all the quirks of an eCommerce business. Before choosing a CRM, make sure that it satisfies all your requirements.
We list them below:
Easy integration. A good CRM will enable you to quickly import data from existing databases and integrate it with the current eCommerce flows without losing time.
Simplicity. Your employees should quickly grasp how to use the CRM best and boost their sales. Pay attention to ease of use, intuitive interface, and excellent user support.
Adaptability. Except for fitting your current needs, a good CRM should help you grow your business. Keep an open eye for modules, features, and integration possibilities that enable you to improve your store.
Customer satisfaction. A good CRM is a window to a comprehensive customer profile. It helps you understand the visitors of your website and provide them with relevant offers. This boosts your reputation as well and positively impacts your revenue.
Reporting. In eCommerce, analysis of customer activities is crucial in planning for the future, so make sure that your CRM has reports and tracking features.
Keep the above factors in mind, but be aware of your business' unique needs and the day-to-day challenges you are facing while maintaining good customer relations. To make things easier for you, we have explored seven amazing CRMs, each with specific features suitable for common variations among eCommerce businesses.
Seven amazing CRM Software:
Hubspot
Hubspot has been created with larger ecommerce businesses in mind. If you plan to scale your business, Hubspot can help you take it to the next level easily.
It provides project and lead management, workflow automation, customer tracking, sales pipeline mapping and performance tracking. Here's a quick rundown of what a Hubspot workflow is and how it can help you scale your business:
A Hubspot workflow is a tool that helps you automate and manage your ecommerce business. It can help you keep track of your inventory, customers, orders, and more. With Hubspot, you can streamline your operations and free up time to focus on other areas of your business.
For a large business, forecasting and financial CRM are equally important, and this software provides those functionalities. With Hubspot, you can also upgrade your content creation, social media sharing, lead capture, and help raise your brand awareness.
When it comes to the leads themselves, all the information is displayed in one place in an easy-to-see manner, enabling fast and personalized decisions by your employees. This, in turn, leads to better customer relationships and increases efficiency.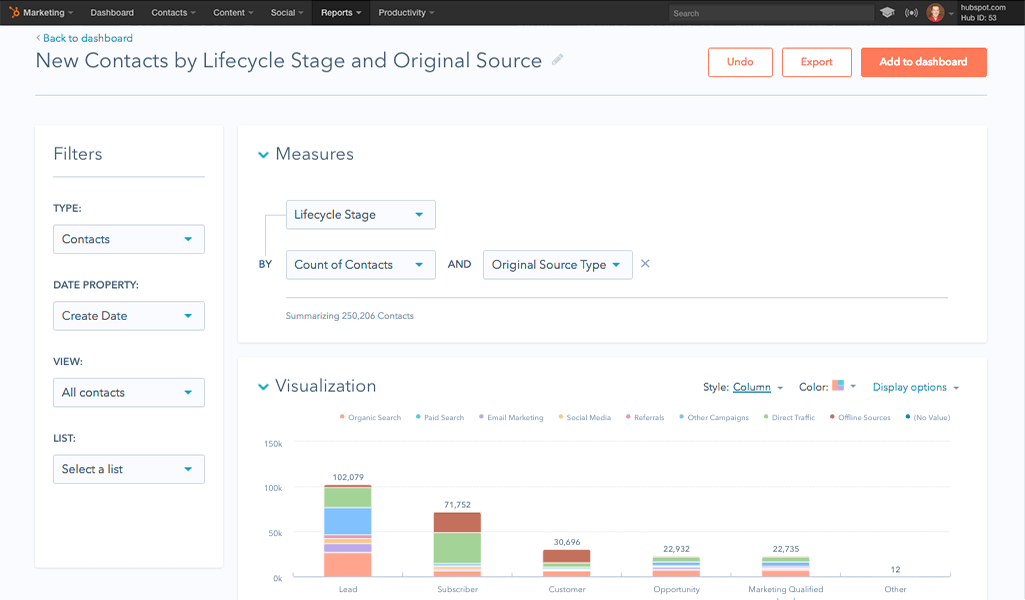 There is a free trial, so you can test it out to see if it fits you. The pricing varies depending on the sales features and marketing automations you choose. The software itself is free, which is great because you can combine the functionalities that fit your business and budget.
Reason to try: Unique focus on inbound and content marketing
Reason to skip: No territory management
ActiveCampaign
ActiveCampaign is the #1 automation platform for e-commerce. ActiveCampaign is acclaimed for helping small businesses grow their online store and customer base. Their CRM system is designed to build brand loyalists and automate revenue-driving activities while saving time. ActiveCampaign's e-commerce sales CRM helps you create better communications by leveraging past browsing and shopping behaviors in customer engagement. Using ActiveCampaign's CRM you'll be able to automate your sales process and focus more energy on closing deals. It's no secret that ActiveCampaign is the #1 marketing automation platform, but they have also won countless awards for customer service support.
That being said, ActiveCampaign is a great choice for small business owners who wish to save time, drive more sales, and receive excellent customer support as their business grows.

Image Source
Reasons to try: 870+ app integrations, 600+ pre-built automations, Beautifully designed email templates, sign-up forms, and more. Award-winning customer service support.
Reasons to skip: The automations have a bit of a learning curve.
Zoho
Another popular CRM option for ecommerce businesses is Zoho, mainly because it has something for organizations of all sizes. It comes with a rich set of features, enabling you to create a CRM solution for your exact needs. You can stick with the standard ones, or upgrade with the advanced tools, such as customer experience or financial forecasting.
What is especially interesting with Zoho is its social media integration. Since social media is an important part of ecommerce business, this integration will help you adjust your marketing efforts easily in a data-driven manner, without spending much time and workforce energy.
If you have a small business or not much experience with CRMs, Zoho is an excellent choice for you. It is simple, not too expensive, and provides a comprehensive solution for covering your customer-related needs. Also, if you don't have a dedicated wordpress development department, this is a go-to option because of ease of integration.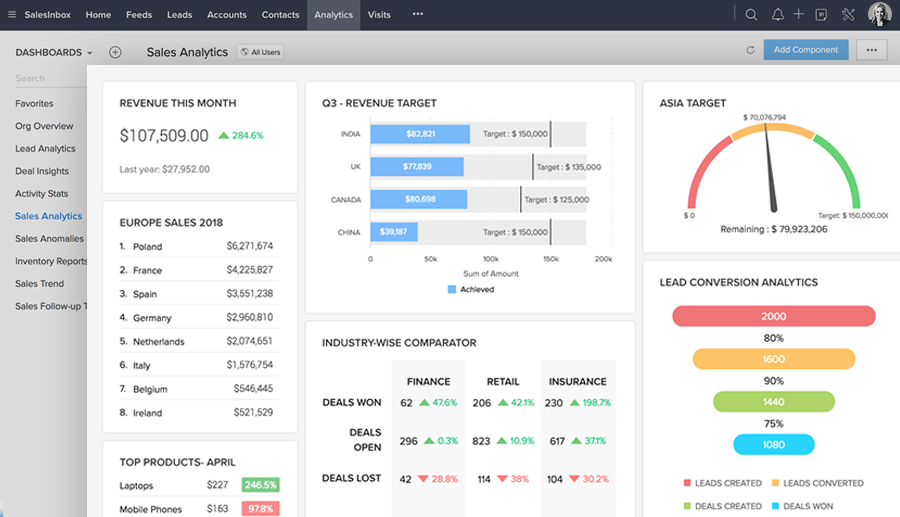 Reason to try: Easy to integrate, deploy and maintain
Reason to skip: The number of features available could be overwhelming
Pipedrive
Known as a user-friendly CRM that has all the basic features without the unnecessary complexity or the high price tag, Pipedrive is a great option for small and medium-sized businesses. Its simplicity makes it ideal for trying out CRM software for the first time. There are still many workflow automation and customization options, although a bit limited in scope.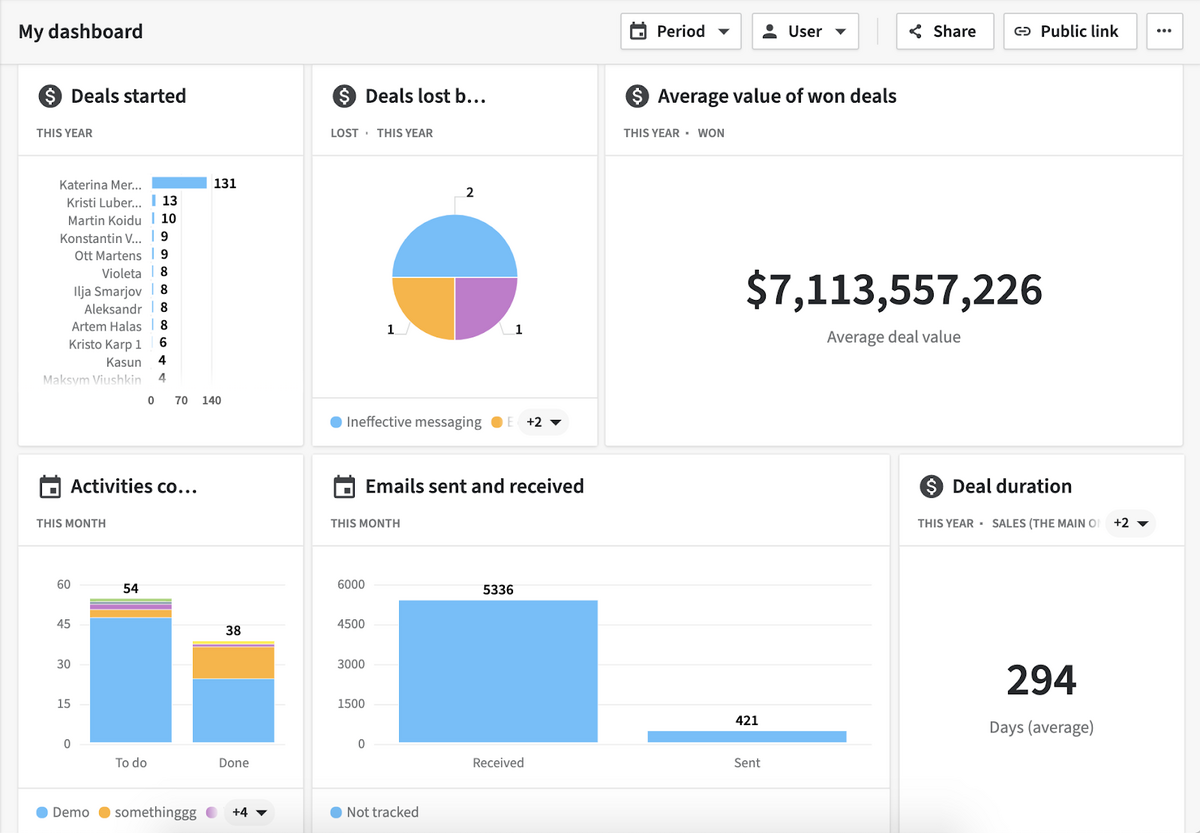 Pipedrive offers the features ecommerce might need for managing customers, leads, and deals. It will save your team's time and energy from being wasted on manual work with its workflow automation, group emails, and templates. You'll agree – this is more than enough to make your customer relations satisfactory and your workflows less cluttered.
Reason to try: Ideal for beginners
Reason to skip: It is missing a lot of tools for growing businesses
Capsule
Capsule CRM is good for businesses of all sizes. The main perk of this software is the ease of integration with other apps you might already have in your ecommerce store such as MailChimp, Zapier, Google G Suite and even QR code generator. It was built to allow easy integration with other tools, while simplifying workflow organization, customer engagement and revenue growth processes.
In addition to the standard CRM features, some are made specifically for ecommerce, such as sales forecasting and lead management. This allows you to control the sales pipelines and track the interactions made with your customers. Its pricing is another selling point of this software. You can use its free version (with basic features) for up to 250 contacts and 2 users. After that, you can upgrade according to your business needs and levels of operation. With the free version of the software, you can test if these functionalities really suit your needs and move to the paid version afterward.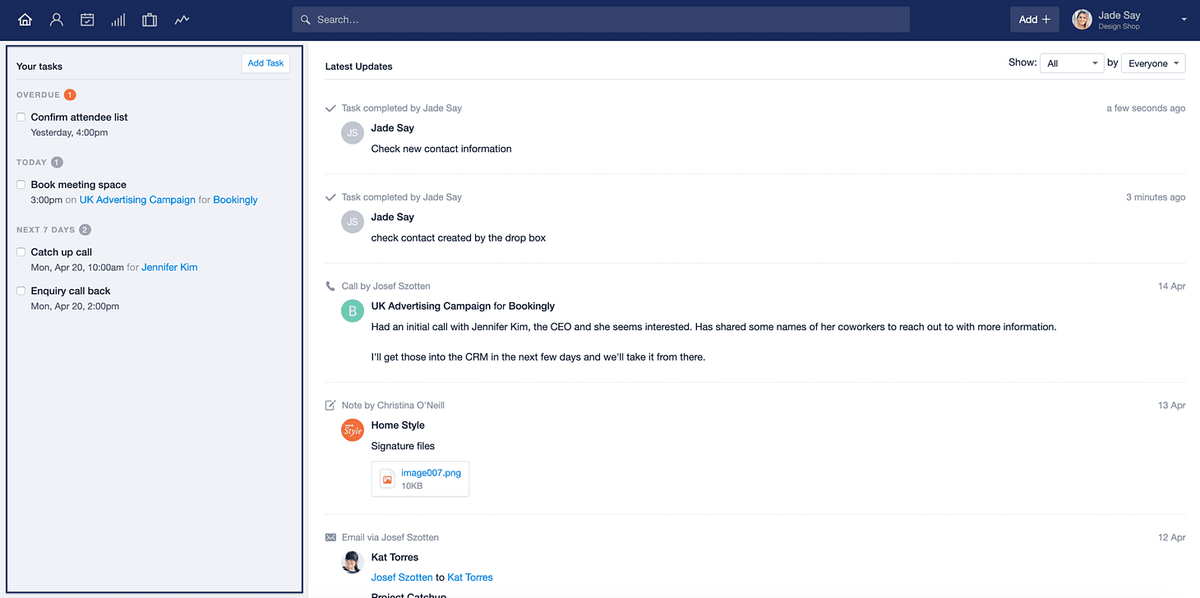 With Capsule, easily keep track of each of your deals, quickly moving them from one stage to the next, while having a summary of their value, stage, and necessary steps to win the deal. However, there is one downside to keep in mind. Since the software is rather simple, the creators didn't think live support would be needed, so you might struggle in the beginning if you're new with CRM.
Reason to try: 30-day free trial for all plans
Reason to skip: Limited support channels
BIGContacts
BIGContacts is a delightfully simple CRM solution that can help small businesses scale their operations quickly. The tool automates recurring activities, allowing you to utilize your time more efficiently.
BIGContacts is incredibly intuitive, making it easy to use and navigate. The CRM application offers multiple advanced features that can help small businesses grow. These include contact management, customizable sales pipelines, email marketing, and automated reminders. You can also set up custom user roles and permissions for your team members.
The CRM automatically enriches your contact profiles with social media accounts. The ability to set up personalized drip campaigns can significantly impact your bottom line. Additionally, you can generate detailed reports to track important business metrics and gain insights into improving your organization's performance.
BIGContacts also offers remote access to data, so your team members can stay up-to-date at all times.
Here is a list of the most valuable features offered by BIGContacts:
Sales pipeline management
Task tracking & automated reminders
Marketing automation
Email templates & tracking
Ready-to-use & customizable reports
Mobile access
Reason to try: Easy to use & excellent customer support
Reason to skip: Reporting feature can be made more user-friendly.
Deskera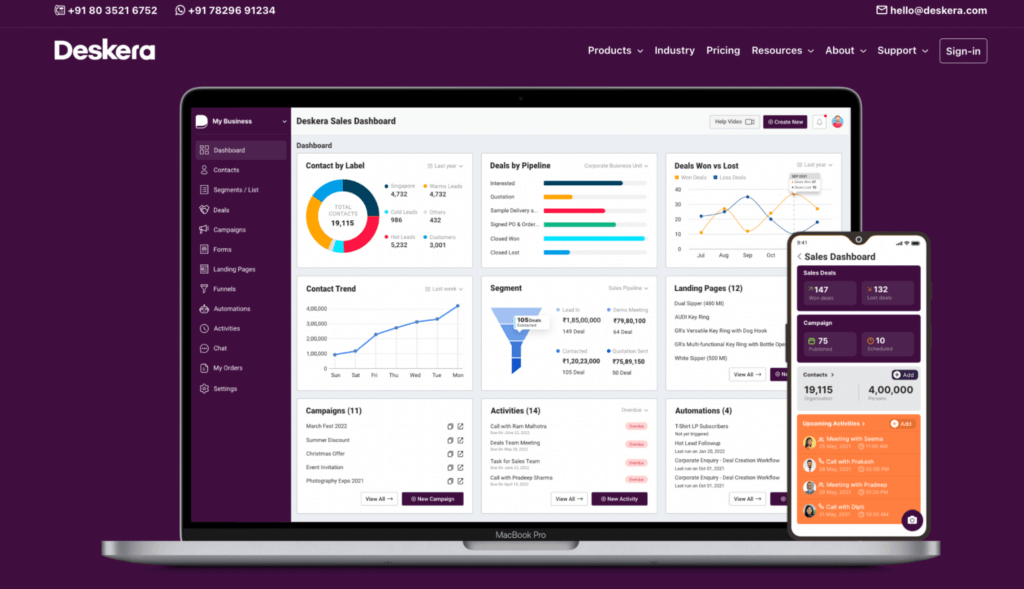 Deskera CRM is the world's first growth CRM designed to help you sell more online. With Deskera, it is extremely easy to capture leads, convert them to customers, unify customer data in one place, and delight customers with great support. Deskera CRM allows you to:
capture new leads with forms and no-code landing pages,
store unlimited contacts and classify into segments,
run personalized email campaigns
build sales pipeline to convert leads into customers
make the sales team productive with tasks and task reminders
provide help desk Software/FAQs space and give chat/email support to your customers
automate repetitive manual sales and marketing processes without writing code
Conclusion
Setting up a CRM is an important step for developing your business, so make sure you research several CRM tools thoroughly and make your decision carefully. Define your business goals for the next 12 or 24 months such as capturing more leads and see how your CRM of choice can help you achieve them.
It is important that all team members can gain value from using them and provide exceptional customer-centric experience. This way, you will end up with teams that are collaborating more easily, and become able to put the opportunities that data and technology provide to the best use. As a result, you will be powering a more efficient business with better growth opportunities.