Plagramme is the most unique service on our list. It runs on an ala carte premium service and is one of the only plagiarism checkers that can be used completely free or charge with no restrictive limitations.
It is another program that is designed specifically for students.
Disclosure: Grammar Gang is reader-supported. We might earn a small commission if you purchase something through our site. Learn more.
Our Verdict
Plagramme may look perfect on the outside, but it has a lot of issues and limited features. We recommend Grammarly instead. It's on the pricey side, you can save 20% with our link. 
Grammarly
Best All-Around
$11.66
/mo – before discount
PROS
86/86% accuracy
16+ billion database
150k+ word limit
5 device limit
1-hour response
CONS
Only English
Expensive without our link
Plagramme
Inaccurate Checker
$0.35
/transaction (per upload)
PROS
640 different repositories 
No limitations
Downloadable reports
Responsive customer service
CONS
Poor accuracy
Computer only
Only English
Separate fees for additional features
Grammarly Premium Walkthrough Video
TABLE OF CONTENTS
Plagramme Pros
Plagramme pulls from a vast database to show students the originality of their work. It produces detailed reports which can be downloaded off of the site for later review.
It also has a responsive customer service department that tries to handle issues as quickly as possible.

1. Utilizes Extensive Database
According to Plagramme, they pull from a database consisting of over 640 different repositories and 14 trillion web pages, articles, books, and periodicals.
That's a huge piece of internet real estate.
2. No Limitations
Plagramme does not seem to implement any kind of limitations on how often users can check for plagiarism, nor to the size of the documents that are being checked.
Any document can be checked for free, but certain features, like reporting, cost money and must be paid in full before the service is rendered.
3. Reports can be Downloaded
Plagramme allows users to download their reports in DOCX format. This allows students to learn from their mistakes while safely and easily accessing the files on their computer.
4. Responsive Customer Service
The customer service link for Plagramme can be found in the left hand column of the user interface.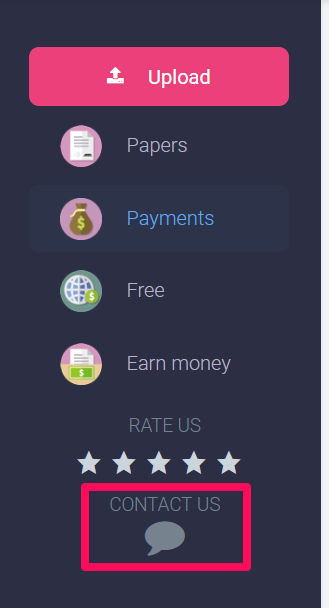 If you click on the conversation bubble, it brings up a plain contact form.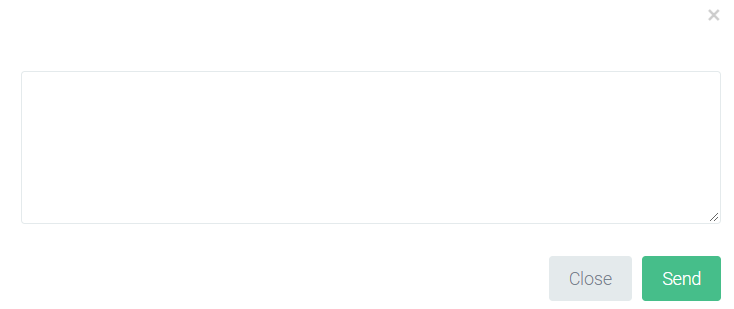 I filled out a simple question about their database, and when I sat down to write this, I assumed that I had been ignored. That's because there was no email confirmation that I had sent any correspondence, nor any response alert.
However, when I checked my account, I saw that someone had responded. Had I never looked on my account, I never would have known. There are no push notifications whatsoever.
They got back to me in about six hours and gave me a good response.

I still would have loved some kind of email notification, but I appreciate their speed and responsiveness.
Plagramme Cons
I found the accuracy of this service to be disappointing. On top of that, service is only available in one language, and there is no device support outside of a computer.
1. Computer Access Only
Plagramme is a web only application, accessible via their official website. There is no support for mobile platforms.
2. Poor Accuracy
This service missed an awful lot of copied data.
You can't copy and paste using Plagramme, so you have to upload your content as a file.
I was able to upload both our plagiarism content and clean copy at the same time.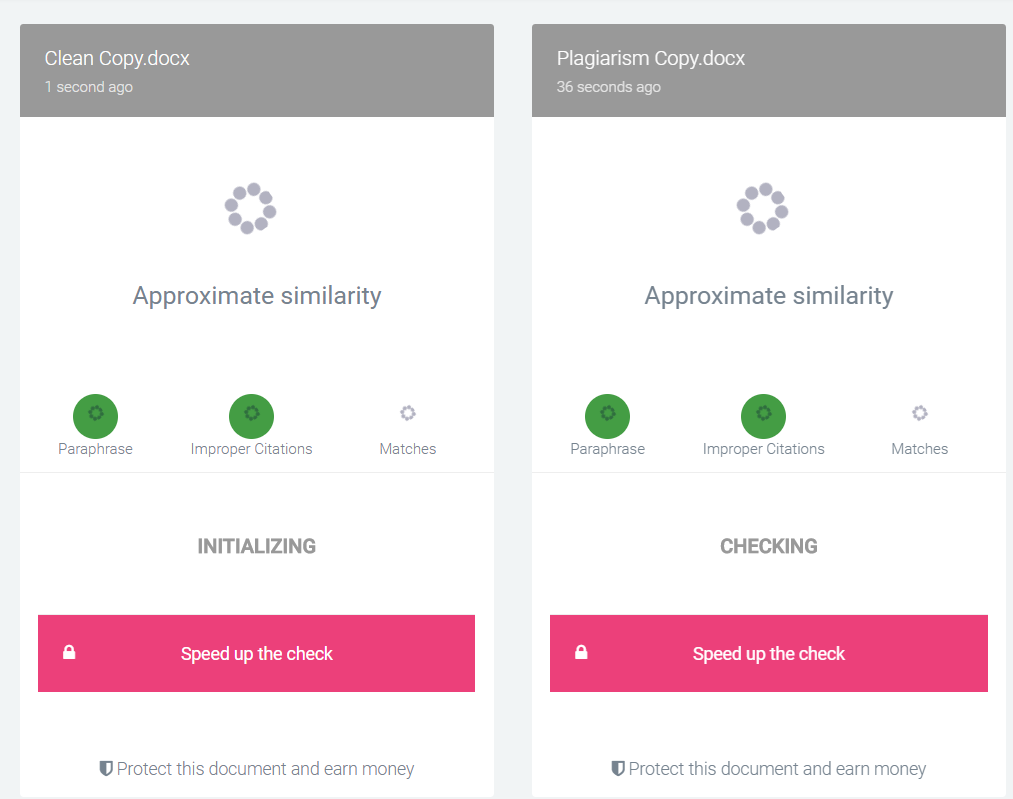 It was taking an abnormally long time for the service to go through, so I ended up paying to speed up the check. One nice feature was that I was able to check both articles at the same time.
The results that I got were not encouraging. Our plagiarism content only registered 32%, which is absurd given the more than 85% registered on most of the top systems we've used.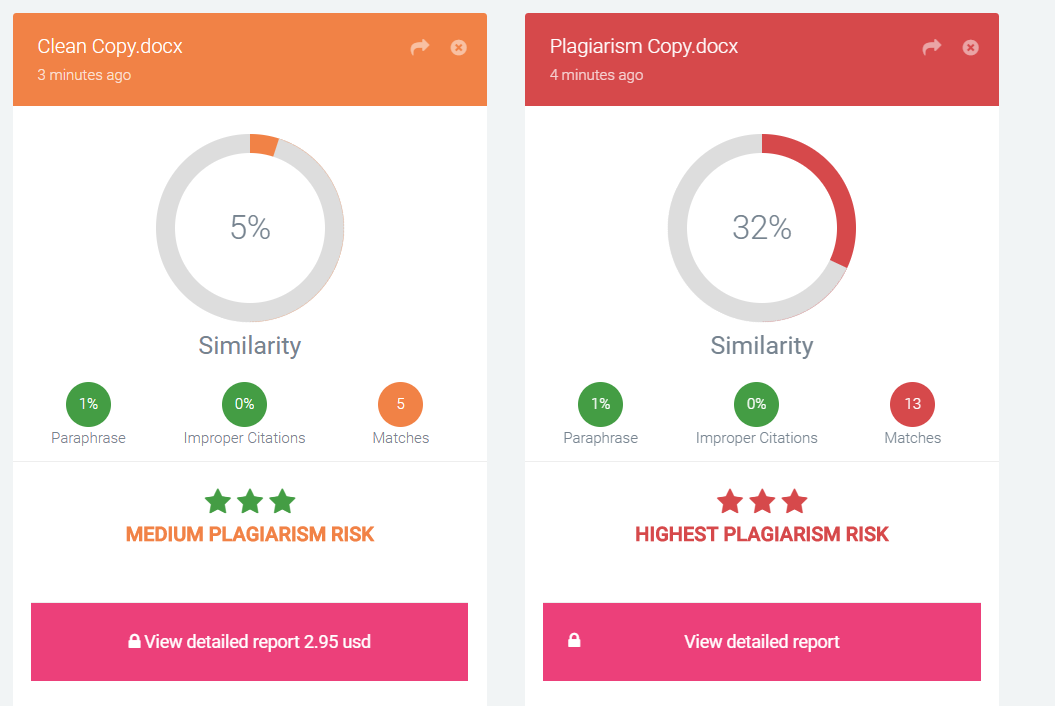 Plagramme Costs
There is no premium plan for Plagramme.
Instead, any additional features have to be paid for separately.
For example, to speed up the checking process I paid $1.50. To run a detailed report on the plagiarism copy, I had to pay just over $10. To run a report on the clean copy, it was $2.95.
They accept debit cards, credit cards, and PayPal for this.
Do I Recommend Plagramme?
No.
On the surface this looks like a perfect system for students, but the issue of accuracy comes into play. While I like their ala carte style of services, Plagramme missed over half of the plagiarised content in our sample article.
That alone makes it impossible to recommend.