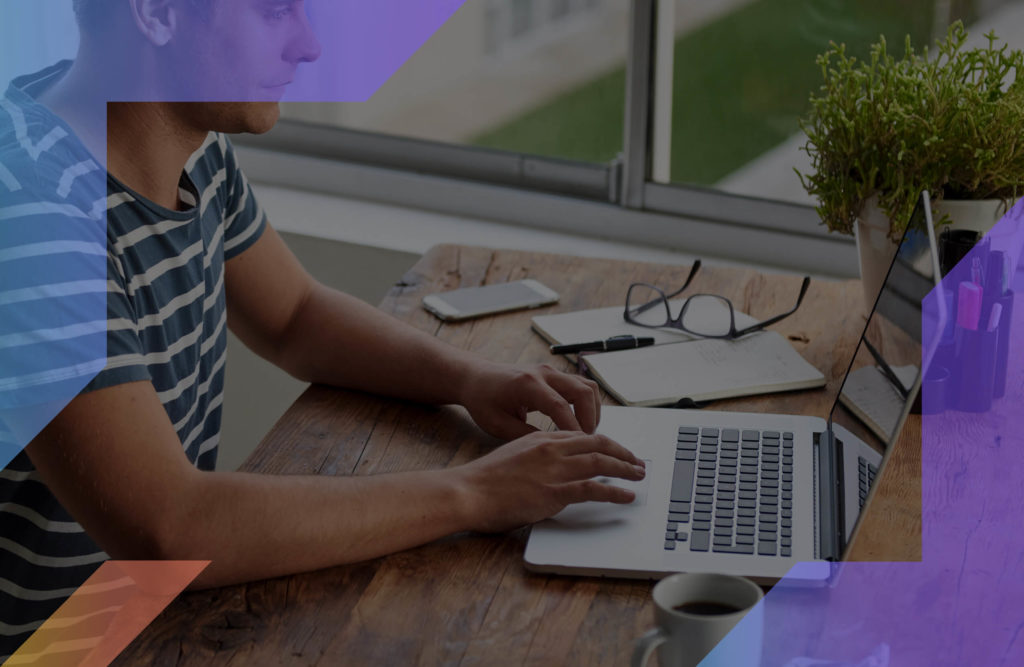 How to Find the Right Content Creation Company to Help You Grow Your Business
In 2023, more than 97% of marketers reported using content marketing as an approach within their agency or company.
87% of consumers begin their product search online. And when 47% of internet users are already using ad blockers, and many more skip past search ads on autopilot, organic search is the best way to reach a targeted audience.
But to do that, you need content, and lots of it. And low-quality, thrown-together "SEO" content isn't going to do you any favors anymore.
With Google's E-A-T initiative, expert, authoritative, and trustworthy content, AKA quality content that earns recognition among peers, is front and center.
Codeless is not just another content creation company. We help you build the right strategy from the ground up, built on thorough keyword research.
Handpicked writers with domain expertise help you create attention-worthy content, earn backlinks, authority, organic traffic, and ultimately, sales.
Content that actually performs.
Get transparent, BS-free pricing in under one minute.
Why 80-86% of Companies Outsource Content Creation in 2023
The vast majority of companies, 80% of B2C and 86% of B2B, outsource content creation.
And it makes sense. Even with minimal keyword research, you can quickly uncover 100+ keywords that your company should target.
Producing high-quality articles, blog posts, videos, and other content for hundreds of keywords is a lot of working hours.
Even more so when internet users are more discerning content consumers than ever. As a result, bloggers and marketers who invest 6 hours or more per post get the best results.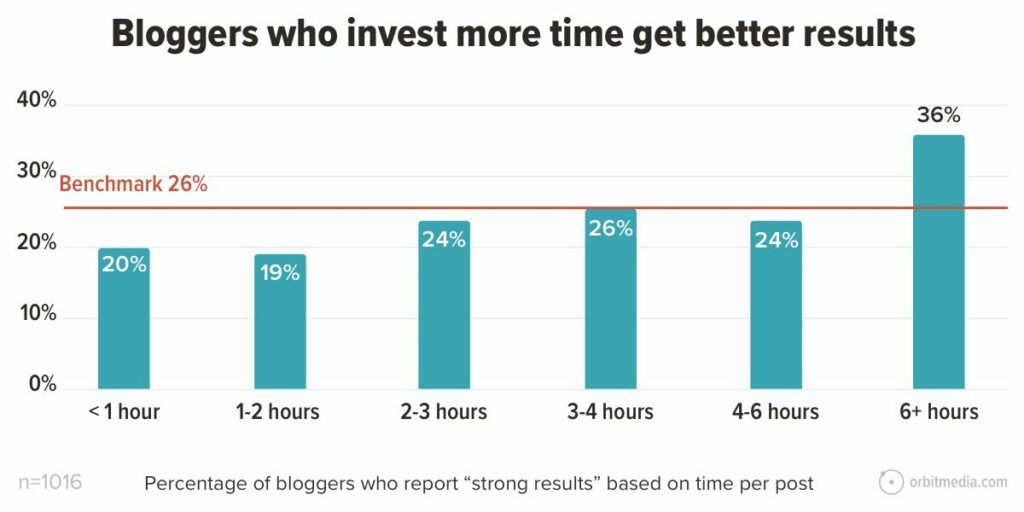 Companies that regularly post longer, more in-depth content also report better results. Those who routinely publish posts over 3,000+ words are the most successful.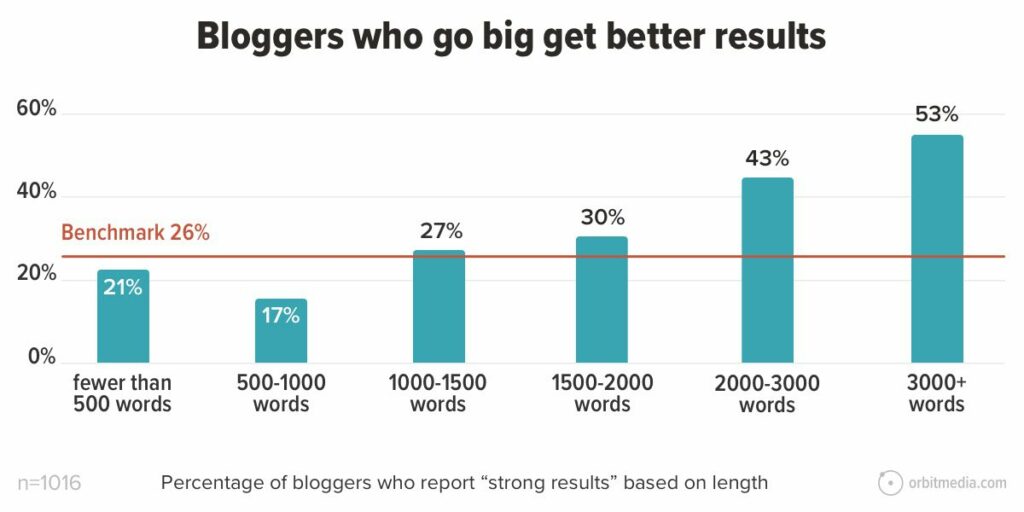 But of course, you can't just publish a 3000-word long fluff piece that offers no actual value to your potential customers. The internet isn't a classroom. You can't force visitors to stay and read.
You need to offer them something for their trouble.
83% of content marketers in 2020 reported their content's value as the number one factor in their content marketing success.
If you want your content to get read, shared, linked to, and nourish customer relationships, it must deliver value.
To do that, you either need to build an expert team from scratch or find and partner with the right content marketing company.
Third-Party vs. in-House Content Creation
But what's the better choice between starting your own team and partnering up with a content creation agency?
We'll explore the pros and cons of both options below.
Pros and cons of doing content creation in-house
At first glance, it may seem tempting just to add a few people to your in-house marketing team.
But even a single experienced content marketer will cost you $66,266 per year, on average, in wages alone.
Do you already have editors, writers, designers, and SEO specialists on staff? If not, add those to your hiring list as well.
If you're looking for top-notch talent with experience in your industry, it could take months, if not years, to assemble your team.
Of course, there are clear upsides, like better collaboration, a closer connection to your customers, and a better understanding of your products, as well.
Let's take a closer look.
| | |
| --- | --- |
| In-House Team Pros | In-House Team Cons |
| Writers can build on hands-on experience to deliver a unique perspective or "hot take." | Hiring and training top talent is time-consuming. (Building the current stable of top-notch writers took us literal years.) |
| The whole team will have a clear connection with your customers and target audience. | Even hiring a few additional members to your general marketing team will cost hundreds of thousands per year. |
| It's easier to collaborate on large projects in the same office. | It's hard to output more than a few articles a week in the long term. |
Pros and cons of working with a third-party company
Sure, working with an agency will help you create a lot more digital content right out of the gate. You also get access to a wide range of expertise without going through a lengthy hiring process.
But it's not without its potential downsides. The writers aren't as connected with your customers and may not understand your products at the same level.
| | |
| --- | --- |
| Agency Pros | Agency Cons |
| Start producing high-quality content in days, not months. | Limited connection to your customers or target audience. |
| Other marketing staff can focus on their primary tasks. | Less (or no) hands-on experience with your product or service. |
| Wide range of expertise on tap, from SEO, to writing, editing, design, and distribution. | Generalist SEO content writers are more common than specialized industry ones. |
| An experienced agency knows how to thread the line and optimize content for both SEO and social media marketing. | Staff also works on web content for other clients, which may impact the voice or even timeline of a project. |
If you don't pick carefully, you could be stuck in a contract paying for articles that do nothing for your brand or organic traffic.
What's Different About Codeless?
After many years working for both agencies and in-house teams, we got tired of issues like poor communication and collaboration, lack of focus and direction with content, and more.
To improve the experience and ultimately create better content, we created a unique, collaborative process. Through multiple reviews and stages, we ensure that you consistently get the best results.
Here are just a few things that make Codeless different:
We collaborate with your digital marketing team to form the ideal content strategy for your industry, company, and product.
Our writers aren't just writers. We handpick those with relevant experience in your field. That way, they can deliver more value to your readers.
We ensure that all your content is on-brand and factually accurate through a multi-stage review process, with custom style guides and customer personas for each client.
We're committed to the long term. Over time, the handpicked writers will develop an intimate knowledge of your products, voice, and customers, and deliver even better content.
How to Identify a Reliable Content Production Partner
If it was as easy as just hiring a random writer or content creator, no company would struggle with reaching content marketing success.
Instead, 38% of companies report "average results" or worse in 2020. To go beyond average, you need to choose your partners carefully.
Do they have a proven SEO track record?
To show up in Google to reach new potential customers is why most companies even do content marketing.
So it's no surprise when 75% of marketers highlight SEO as the best tactic for implementing a content marketing campaign.
It's one of the best ways to drive targeted traffic to your website.
If you listen to their landing pages, 100% of content creation companies are SEO experts and will land you first page rankings.
But they often rely on ads or even cold outreach to market their services. It's crucial to look for a proven track record that backs up their words.
Codeless is serious about SEO. We directly employ experienced SEO experts and work closely with specialist agencies to remain on the cutting edge.
The result? We've generated over 51,900 backlinks from over 2,320 domains and get close to 10,000 organic visitors per month for mainly B2B keywords.
And of course, we also put these skills to work for our clients. Just check out our latest case studies to see exactly how we're helping them.
For example, we've worked closely with Kinsta, a leading managed WordPress hosting provider, creating multiple long-form articles per month for years, as their organic traffic has skyrocketed to over 1.5 monthly visitors.
We've delivered multiple #1 ranking articles for them, generating hundreds of backlinks over the past year alone.
Don't work with an agency that has no proof to back up its claims.
Can they handle other media than text?
The ideal blog post doesn't just include text. The best-performing posts include images, statistics, contributor quotes, or video.
If your digital content creation partner can only handle text, that's a big problem in 2021.
Plus, the more you mix it up, the better your results will be. Posts with 10+ visuals spread throughout consistently deliver the best results.
Notice how even this landing page is backed up with statistics, visual examples, charts, and more? We prefer to show rather than tell.
All articles are backed up with research, relevant screenshots, graphs, or other visuals. We also offer professional graphic design, video production, and narration services.
FAQs
What is a content creation agency?
A content creation agency sells content creation services, like strategy and production of articles, infographics, whitepapers, ebooks, videos, and more.
Why is a strategy essential for content creation?
A content marketing strategy helps keep your content focused and makes sure your content actually reaches a new audience through organic search or social media. That's why we help every new client develop an on-point content marketing strategy from scratch.
Why is content creation important?
Without high-quality organic content, you have no way to reach a growing number of consumers that use ad blockers as they use a search engine or browse Facebook.
What types of content do you create?
At Codeless, we focus on high-quality long-form content (complete with cited statistics & visual examples) to help you rank white papers, infographics, ebooks, videos, podcasts, and more. We also offer other content marketing services like strategy and training workshops.