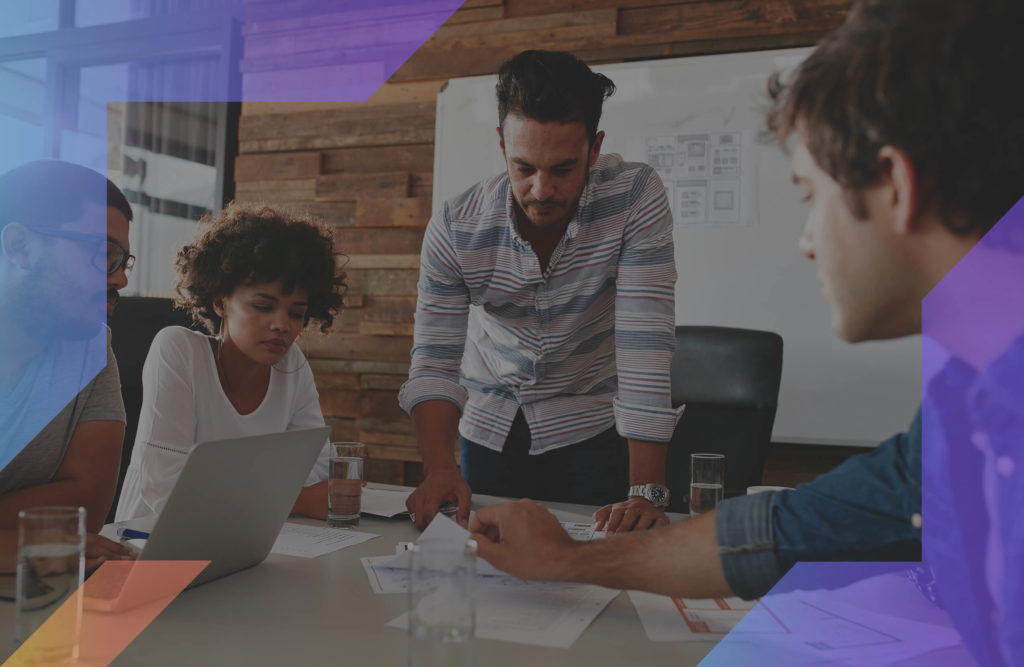 How to Choose The Right Content Marketing Company For Your Business
Choosing a content marketing company based on price or other non-helpful criteria can be a big mistake.
Why?
Because unlike with pizza (where even an okay one is pretty good), content will only help your business if it's great.
Sure, some thrown together articles and basic SEO might help you reach page two or three for competitive keywords.
But less than 1% of Google users ever visit a page from the 2nd page of results (or further back).
Over 99% of Google traffic comes from the first page, and 75% of clicks go to the top three results.
Social media is the same — nobody wants to share "okay" content.
You can't afford to settle for mediocre.
Is Content Marketing Really Essential?
If you're serious about marketing in the new digital world, content marketing isn't something you can afford to pass up.
It's one of the few marketing channels where you can do everything — from top-of-funnel acquisition to nurturing and even converting your leads.

If you want to stand out from your competition, ad campaigns are no longer going to cut it.
In 2023, original, high-quality content optimized for both SEO and social sharing is ideal for attracting, establishing, and nurturing an audience of potential customers.
But most companies are still poorly equipped to handle content strategy and creation in-house, and finding quality agencies can be a challenge.
What's the best choice?
Let's compare the options.
In-House Production vs. Content Marketing Companies
Before we can compare the advantages and disadvantages of in-house vs. third-party content creation, we need to understand content in 2023.
With more and more companies joining in, content has become a foundational part of digital marketing.
The increase in competition has made it a lot harder for your content to stand out. It needs to be longer and of higher quality than ever before.
And of course, this is just the increased expectations and difficulty related to producing text-based content.
In 2020, 40% of marketers believe video is the best content type to generate leads that convert, and 36% chose original research/data.
To remain competitive, you also need the capability to create original content of various types to appeal to your target market.
In-House Pros and Cons
If your company decides to handle it in-house, there are some unique benefits and drawbacks.
Let's take a closer look.
| | |
| --- | --- |
| In-House Team Pros | In-House Team Cons |
| Easier to find and write content in a consistent voice | Finding and hiring content marketers is a slow and expensive process |
| Customer understanding including pain points and their favorite product features | Producing a high volume of quality, long-form content is difficult |
| Everyone is in the same office: smoother collaboration and communication | Still have to outsource core content marketing tasks like design, SEO, or copy editing |
To get real results, you need to do every little aspect of content marketing right, from strategy to production.
Not only can assembling your own team be expensive, but it can take a long time before they consistently put out high-quality content at scale.
Third-Party Agency Pros and Cons
Working with a content marketing agency has its own pros and cons.
| | |
| --- | --- |
| Third-Party Pros | Third-Party Cons |
| Experienced content marketers, editors, SEOs, and designers in one team | Limited understanding of your customers and product |
| Experts at planning and designing content marketing strategy | Collaborating can be difficult between offices |
| The infrastructure and processes to produce content at scale | Nailing voice and on-brand content can be a challenge |
While coming up with a marketing strategy and producing content at scale is a non-issue, staying on-brand with a clear voice can be— with writers that tackle a variety of topics for different clients.
How Working With Codeless is Different
Together, our team has decades of experience working as part of in-house teams and consulting agencies.
We understand the benefits of each approach, and have used that knowledge to develop a unique process for working with clients.
Before we write a single article, our senior content marketers will work with you to create a clear strategy, voice, style guides, and goals. We collaborate closely through live channels (like Slack or Zoom) and Google Docs comments, facilitated by a dedicated account manager.
What to Look For in Content Marketing Companies
All content marketing services are not created equal.
If you're looking for a partner that can help you reach your target audience across multiple platforms, focus on these things:
Search Engine Optimization (SEO) Expertise and Results
68.7% of all online experiences start with a search.
That makes organic search the most important distribution channel for content for both B2B and B2C marketers.
So of course, you need to find a content marketer with proven SEO expertise.
But rather than trusting braggadocious web copy, the best way to confirm their skills is by confirming their results.
At Codeless, we share real case studies highlighting actual content we've written and ranked for clients.
For example, we helped OptimoRoute win both the #1 spot and the snippet for "route optimization," the most competitive keyword in their industry.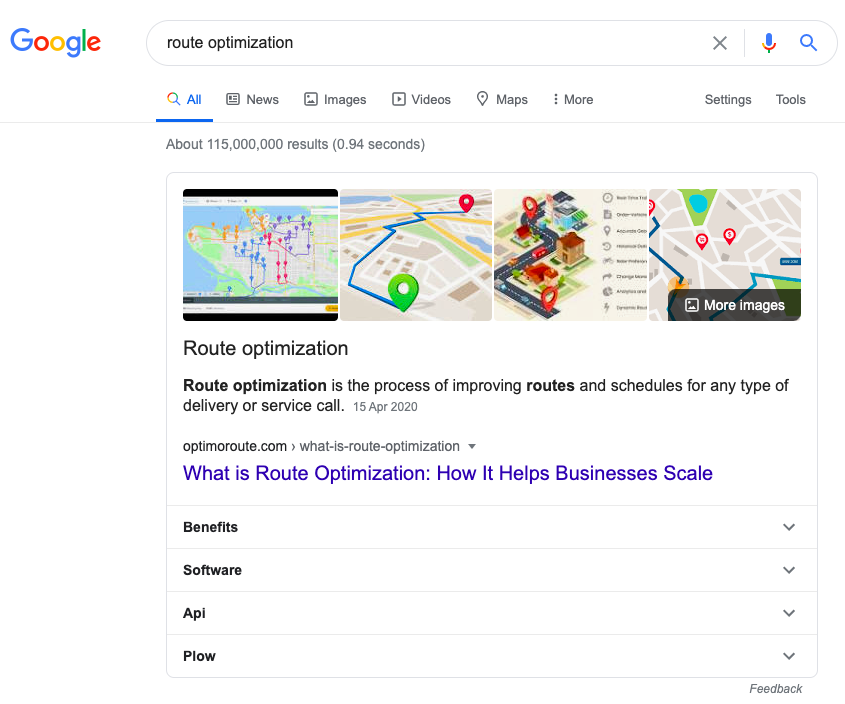 Visual Content Optimized for Social Media Shares
But search isn't everything. 54% of marketers identify social media as an important distribution channel.
Social media marketing is another essential tool to master if you want to succeed with content.
Of course, if you want people to share your content, a 100% text-based blog post won't cut it.
You need something visual that will grab the attention of your target audience. Something that offers them value.
At Codeless, we offer tailored branded graphics and full-fledged infographics as optional upgrades for any blog post or topic.
Video, Ebooks, and Other Advanced Content for a Robust Content Strategy
Video marketing has become a core part of content strategy in 2023, with more content marketers focusing on it than ever before.
Video content has even surpassed blog posts as the most common focus in content strategies.
But video isn't the only format you need for a robust strategy. You also need infographics for social sharing and attracting backlinks, ebooks for generating leads, case studies for nurturing them, and more.
At Codeless, we go way beyond blog posts and regular branded content. We offer video production, custom-designed branded graphics and infographics, long-form ebooks and more.
Content Marketing Company FAQs
What is a content marketing company?
A content marketing company is a company that offers a variety of content marketing services, from content creation to distribution.
Rather than paying to buy the attention of potential customers, they help you create an online presence on social media and search that organically attracts your target audience.
What companies use content marketing?
Content marketing is used by companies in all industries and of all sizes. A web presence is just as important for a local business as for a multinational enterprise.
What are examples of content marketing?
A few content marketing examples are:
A company blog post covering a common pain point or question of your target audience.
A YouTube video comparing your newest product to a competitor.
A detailed case study that shows potential customers how they could benefit from your product.
Does content marketing still work?
67% of marketers in 2019 said that SEO was their most effective marketing tactic. Content marketing is an essential part of SEO and vice versa.
Content and inbound marketing is still a great strategy for attracting potential customers in 2023.
Do I need a content marketing agency?
With the right team and experience, you can handle content marketing in-house. But without it, hiring an agency offers a faster, more reliable route to success.