Let me guess…
You've used a content promotion tool before, but you're still looking for new tools.
You're comparing them and reading user reviews to find that one-kind-of-a-tool that will help put your content in front of as many readers as possible. You've also signed up for a couple of free trials to see which tool would be a great fit.
And if you could only find the right tool, everything would change.
However, one content promotion tool is never enough. And you know what else? You don't need to use every tool that's out there.
Mastering the art of content promotion requires you to:
Identify the questions your potential buyers are asking on each stage of the buyer's journey
Identify channels where they go looking for answers to these questions
Use the right tool to deliver valuable content at the right time
And in this post, we'll cover seven content promotion tools that will help you master the art of content promotion. Let's get started;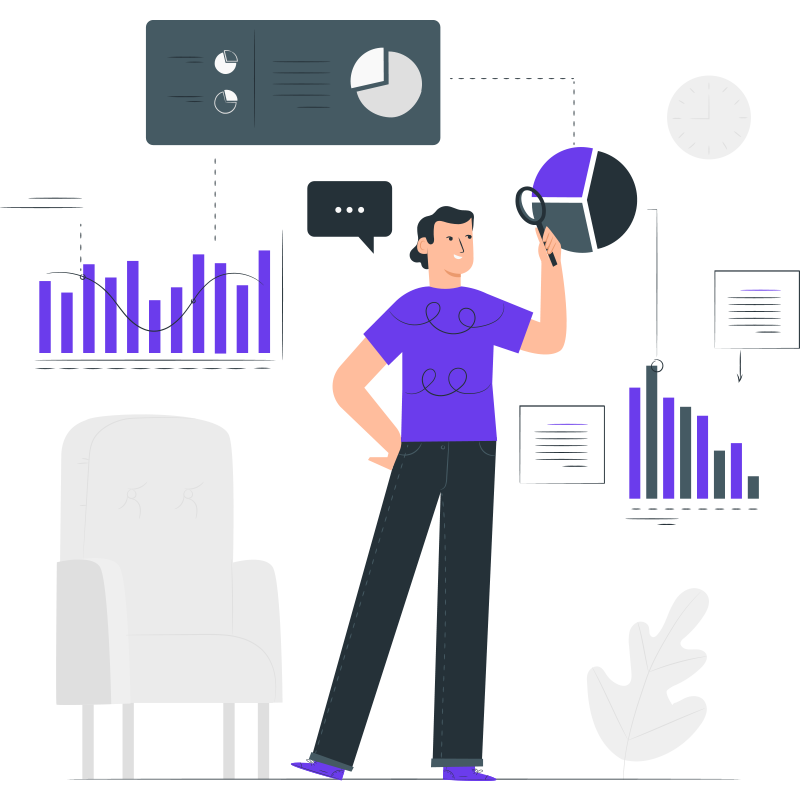 Get long-term ROI.
We help you grow through expertise, strategy, and the best content on the web.
Content Promotion Tools That Will Boost Your Traffic:
#1: Sprout Social
7 out of 10 Facebook users use the platform to find new products and services, making it ideal for buyers looking for brands with the products they need.
95% of B2B marketers share content on LinkedIn as part of their content promotion strategy, meaning that buyers use the platform to discover new blog posts.
When promoting content on different social media channels, nothing is more annoying than having to log into one social media account then copy the same update, log into a different account to paste it.
You end up spending more time copying and pasting updates as opposed to implementing other objectives you set in your content strategy to hit your content creation goals.
Sprout Social comes in to simplify things for you, given that it's an all-in-one social media management platform.
With it, you can post on different social media platforms from one place: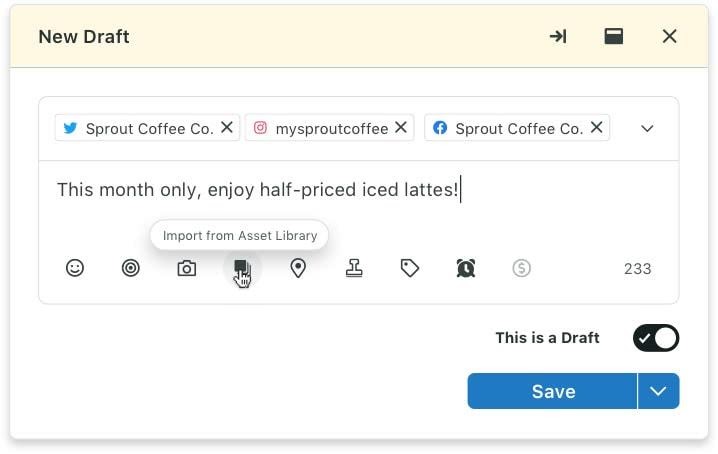 And the best part?
It allows you to have different users, so you're counting on it to help align your social media management team to improve productivity.
The tool to also allows you schedule messages on each platform beforehand: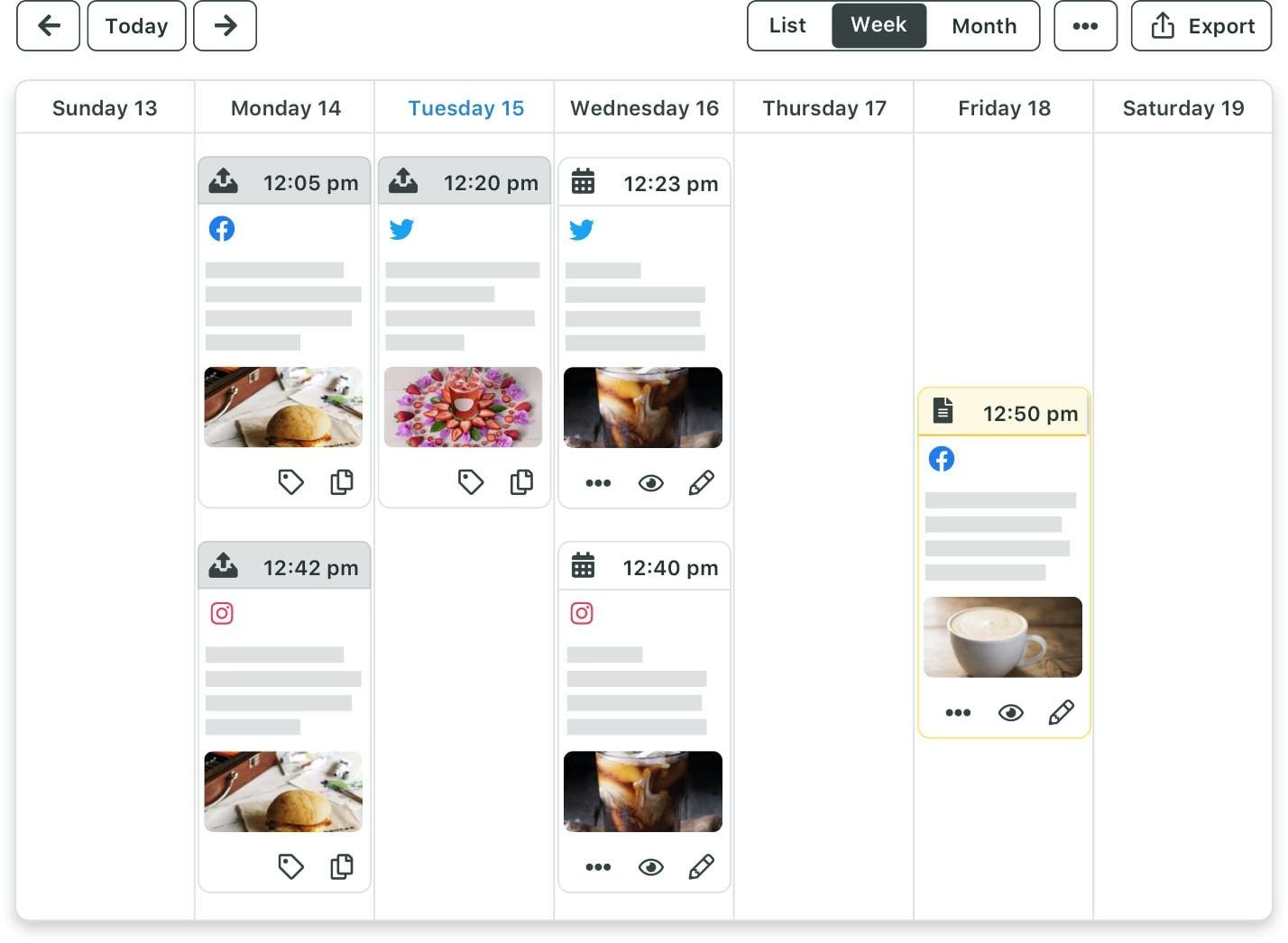 And don't forget to use the suggestions it provides on the best time your content needs to go live on each social media platform: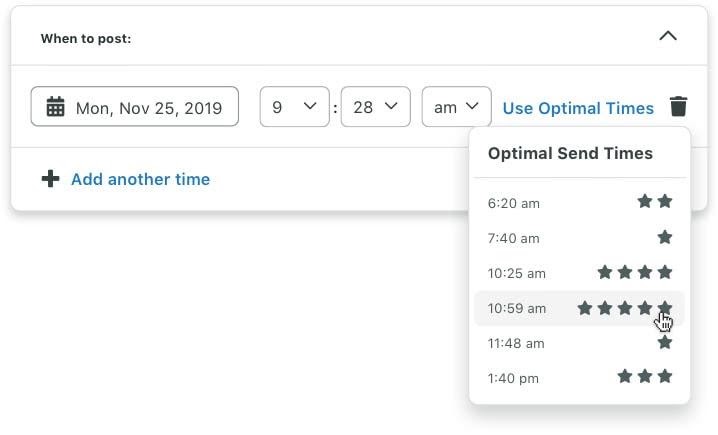 This is a remarkable feature, especially when you consider that social media users spend 58 minutes per day on social media. To improve engagement, you want to make sure that your social media posts go live when they log into their favorite social channels.
Sprout Social pricing offers a range of options, providing businesses with flexible plans to meet their specific social media management needs. And given their 30-day free trial doesn't require you to use a credit card, there's nothing to lose.
#2: Quuu promote
Still on content promotion on social media channels…
If you're looking to expand your reach and have more social media users see your content, use Quuu promote. It will help you put your content in front of people who will then share it on their favorite social channel.

Quuu promote is wildly popular in content marketing circles, and if you aren't using it, you are missing out.
Not just on a potential increase in blog traffic, but also on having to spend less than you would if you were using paid content content promotion.
At $50 per month, it is significantly cheaper than what you would spend on another paid content promotion channel such as Facebook Ads.
Once a user submits content they want to promote through the platform, Quuu promote evaluates these submissions to remove low-quality content.
It then segments it based on interest to make sure this content shows up on relevant channels so that other users interested in similar content see it and share it.
And the best part about it is that the process is automated so you don't have to spend a lot of time on the tool. Upload the URL of your content and once they approve it, they will share it to users whose interests align with what you're promoting.
#3: Knexus
A buyer's journey isn't as straightforward as it seems. Buyers need information on product features and specifications, not only for themselves but also for other stakeholders involved in the decision making process.
However, 77% of B2B buyers complain about having a difficult time finding and buying a product they need because they can't find the information they need at the right time.
For B2B ecommerce businesses, Knexus is an ideal content promotion platform. It offers the flexibility they need by helping them deliver personalized content at the right time: blog posts, FAQs, visual content, ebooks, whitepapers, and case studies on relevant channels.
It uses machine learning to understand your content then aligns it with what your buyers need on each stage of their journey.
If you're selling multiple products, use it to tag your video content, then let it deliver it to buyers based on the products they're looking for;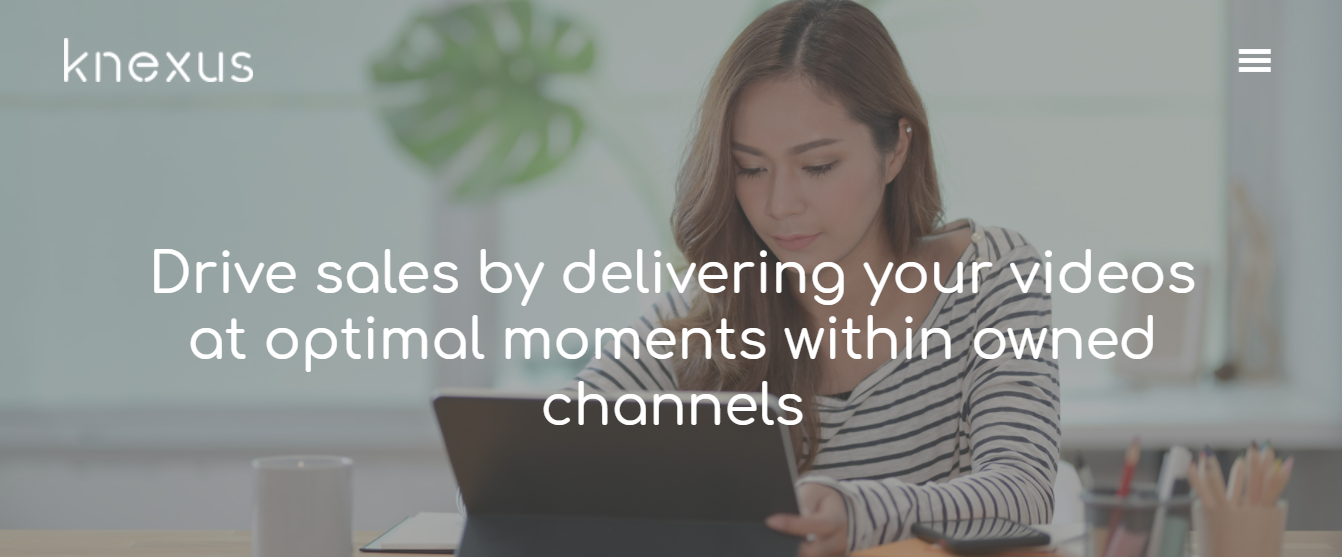 The number one reason businesses are struggling to convert isn't because they lack content. It's because they lack insights on what their audience needs so they can deliver relevant content.
And a reliable solution to this problem is a content personalization tool that identifies your best performing content and then delivers it to buyers at the right time.
So the time and money you spend on creating new content for your blog will start paying back in spades.
#4. Reply.io
In 2014, influencer marketing wasn't a big deal. However, by 2019, everything had changed. Take a look: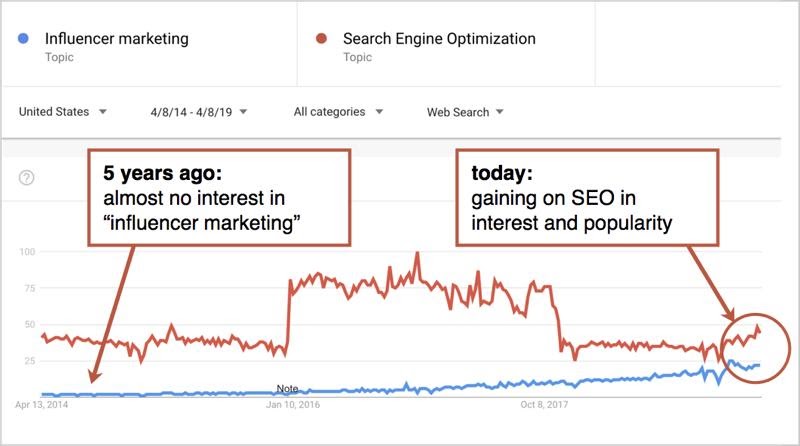 One of the more effective influencers to work with aren't celebrities, rather, thought leaders in your niche. They have built an audience who might be also interested in reading your content.
So, what happens when you want to reach out to these influencers and request for an interview? And how do you let them know that you mentioned them in your blog post or featured a tool or product they sell in a roundup post?
One way would be coming up with possible combinations of their email address then running it through an email verifier.
Another way is using Reply to take care of the whole process making influencer outreach easy, fun, and exciting.
As a marketing tool, it comes with features that make it an effective content promotion tool. For instance, once you identify your target influencer, head over to LinkedIn to get their contact information and then share relevant content with them.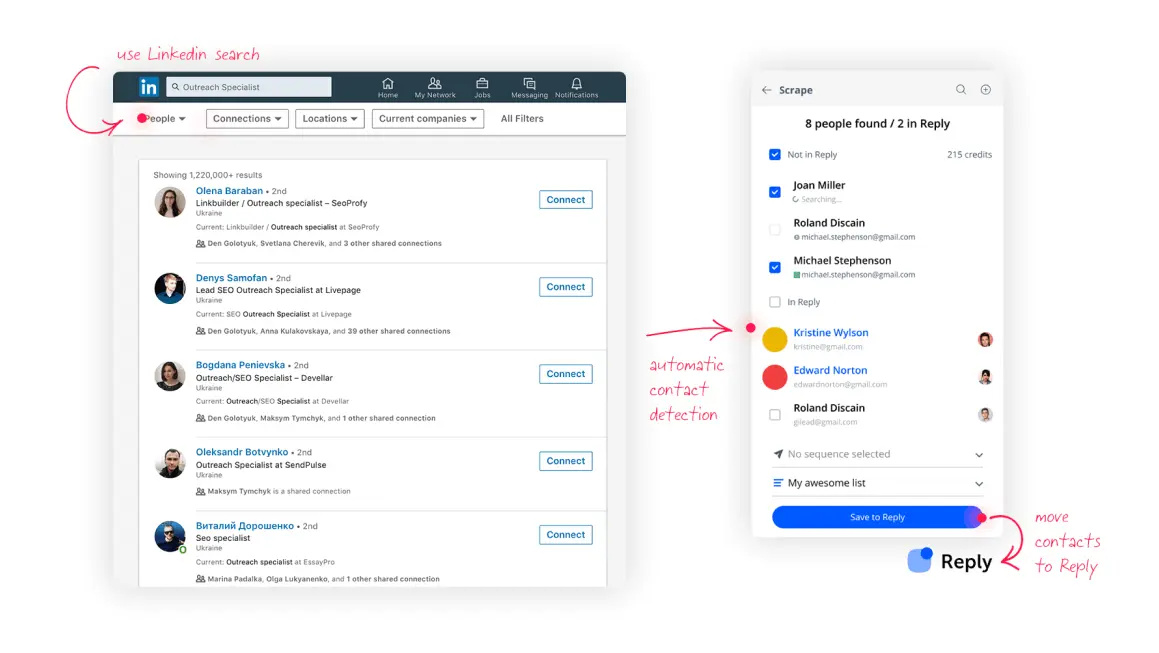 They even guarantee that your emails show up in their primary inbox, and to see this happening, you just have to give the tool a try.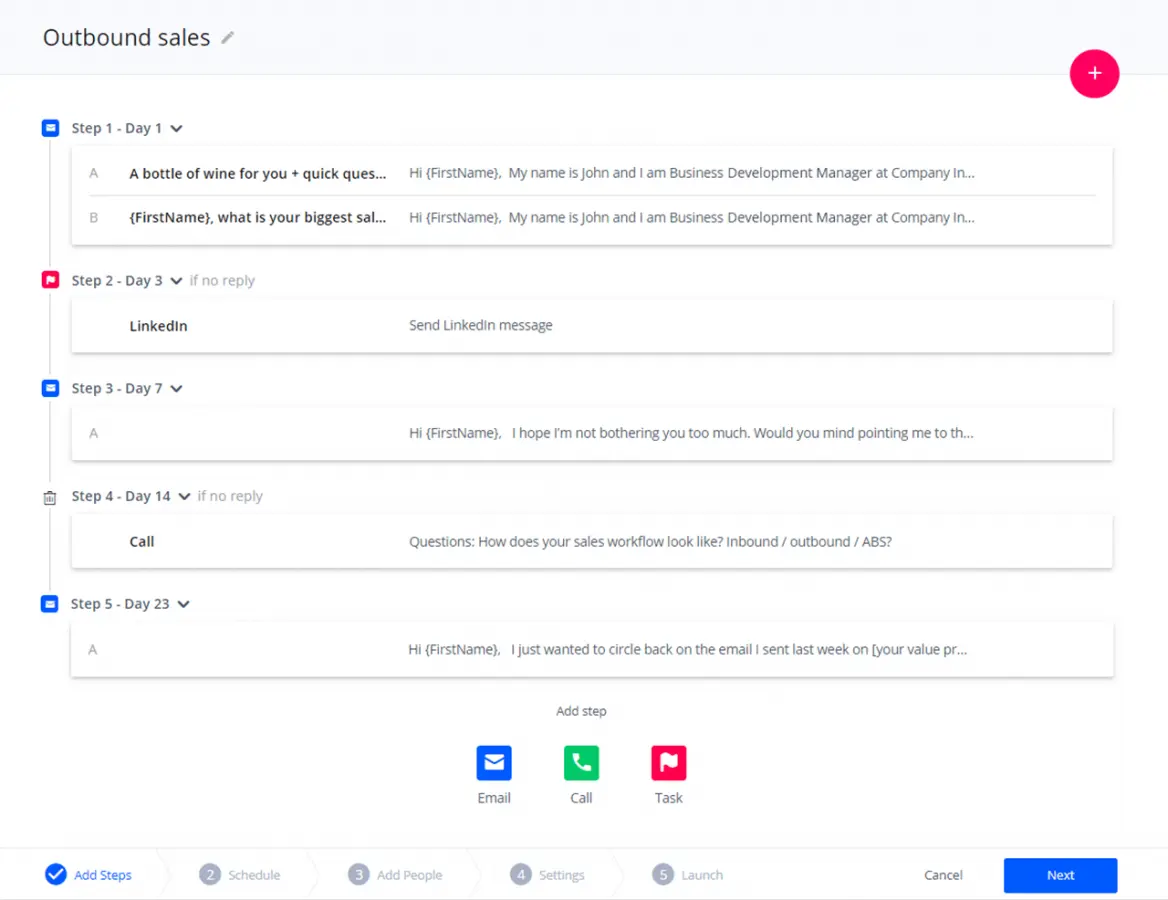 And if you want to send a ton of emails, then templates make it easy since you won't have to write every email from scratch.
Content promotion through influencers may feel intimidating at first, but reaching out to them doesn't have to be that difficult. Use Reply to make your work easier and over time, you'll get used to it so you won't feel intimidated.
#5. Buzzstream
Ranking for relevant keywords can make a huge difference in your inbound marketing efforts.
68% of buyers, for instance, start their journey on a search engine. Taking any of the top three organic search results gives you a higher click-through rate.
Given that the quality of links a page has is a critical ranking factor, only 33.69% of pages have a backlink. And that means most startups don't have the links they need to boost the SEO of their website content and rank higher on search engines.
Take advantage of this opportunity for your startup and use link building to promote your content.
However, building links can be a hassle: identifying prospects, finding their email addresses, outreach, and follow up. There's barely enough time for this kind of work.
But you can't afford to ignore the impact of better rankings on more organic traffic to your site.
Fortunately, Buzzstream comes in to take the hassle out of your link building efforts by streamlining all your activities.
Use it to automate the process of finding potential prospects, adding relevant filters to make sure you reach out to publishers who are a great fit for you;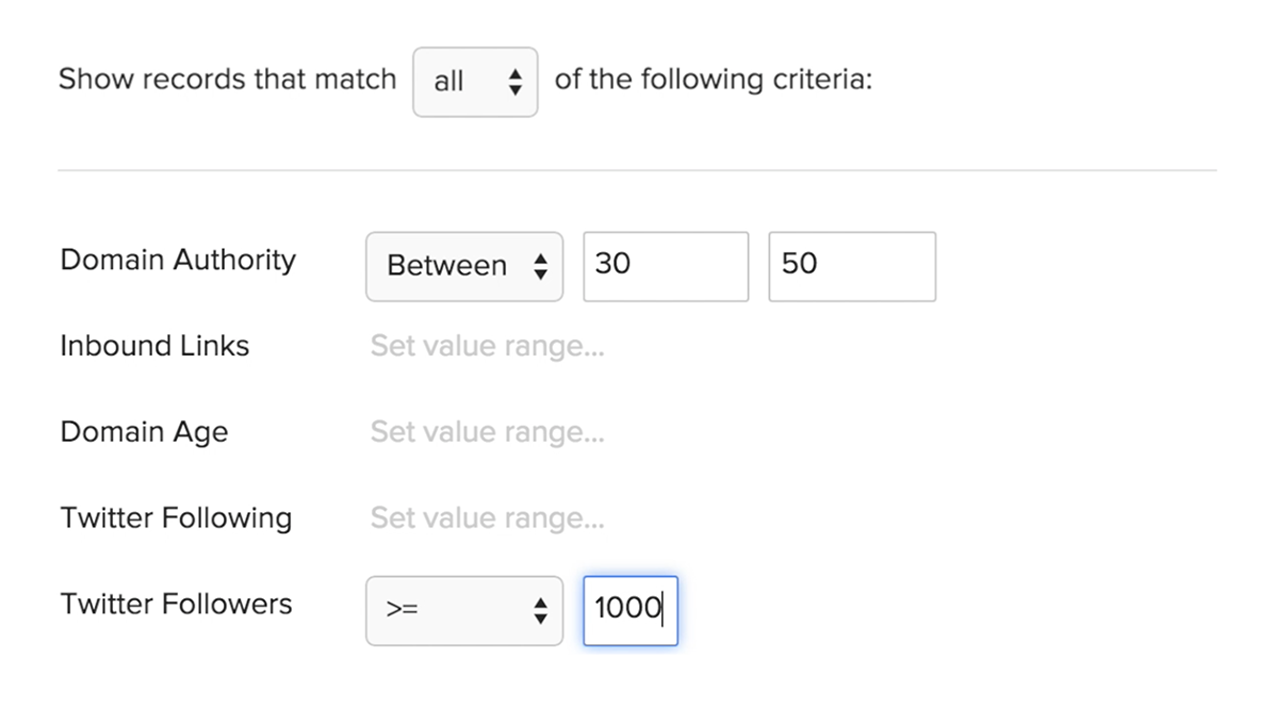 Then use the provided templates (or create your own) to schedule and automate your outreach.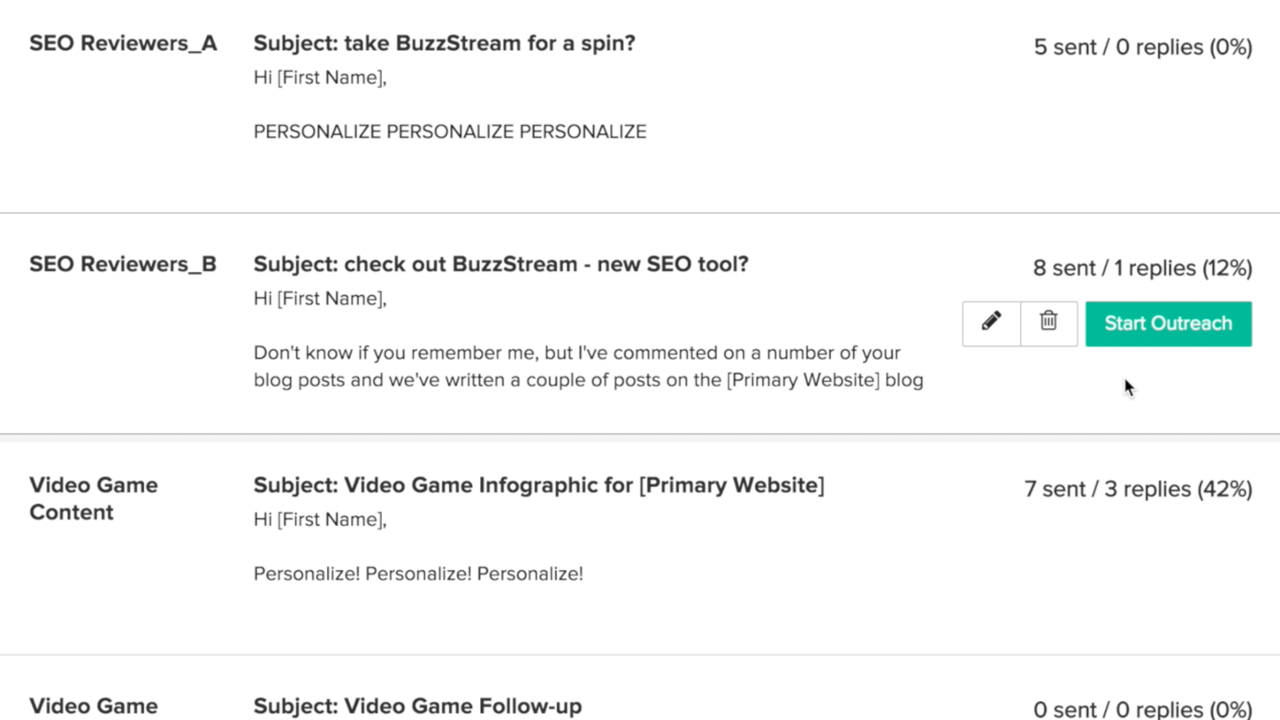 With Buzzstream, content promotion through link building becomes something you look forward to because it makes the process efficient and saves you valuable time.
#6. Buzzsprout
Knowing the type of content your audience prefers to consume in each stage of their buying journey allows you to deliver content in the formats they want to consume.
As more content goes live, your audience is overwhelmed by the amount of content they need to consume.
To get around this, they've resorted to finding alternative places to consume content, where they do it on their terms.
Enter podcasting.
In 2019, there 88 million people listened to podcasts and this figure will be more than 160 million by 2023. Most of these people listen to shows while going about their day, which offers them with a convenient way to consume content.
So turn your evergreen content into a podcast, position it for success then host it on Buzzsprout.
Buzzsprout helps you reach a bigger audience by having your podcast listed on major podcast directories: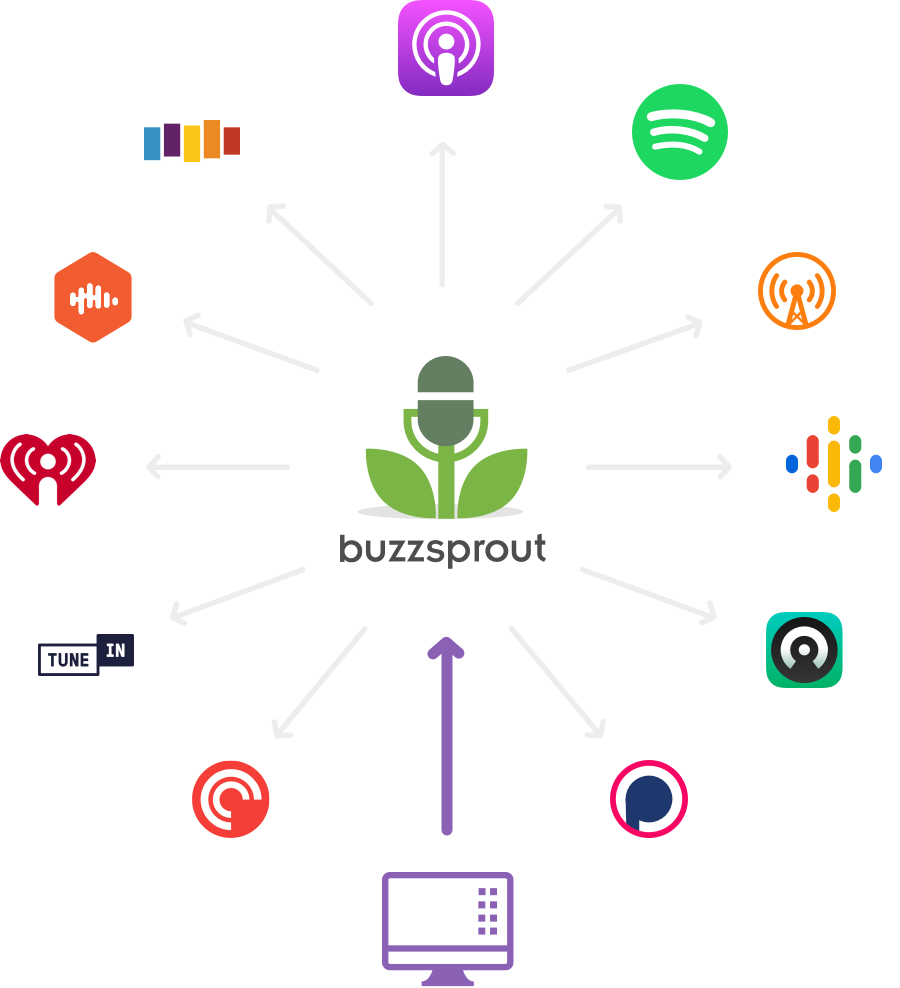 Then allows you to keep track of your how well your shows are performing with detailed analytics: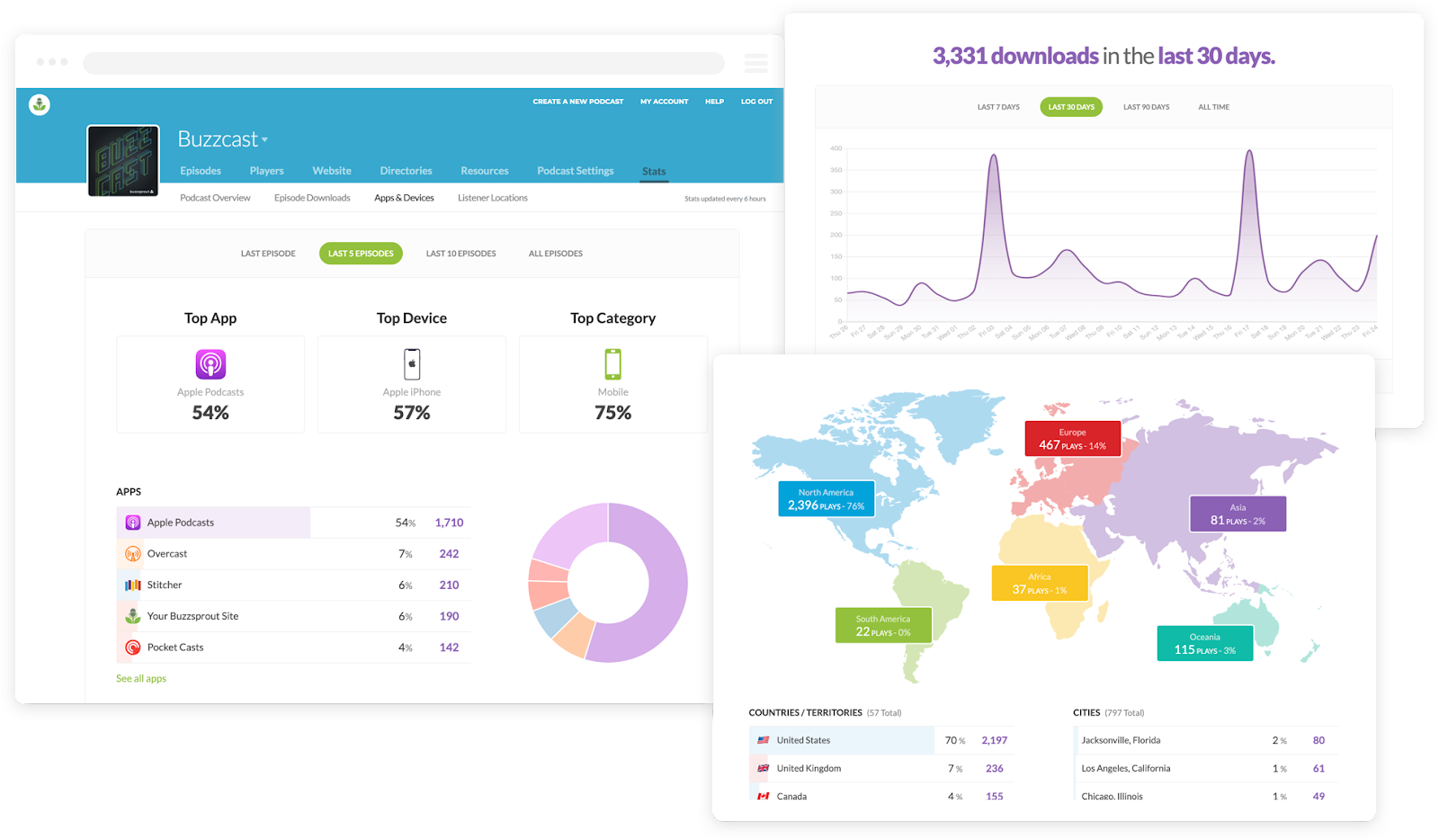 The better you get at meeting your target audience where they are, the easier it is to earn their trust. Besides, you're reaching out to a new audience that prefers tuning in to podcast shows instead of reading content on your blog, meaning that your audience is also growing.
All this at no cost for 90 days.
#7. Taboola
Relying on organic content promotion alone means you'll have to deal with competition from other brands using similar channels to promote their content.
Such competition means you have to do more to stand out from the crowd, even if it means using paid promotion methods such as native advertising to deliver content to your target audience at the right time.
And to get a good return on ad spend, you will need to find out about the websites which your audience visits to make sure that you're paying to have your content reach them on the right channels.
Combine your findings with Taboola, the biggest native advertising platform, and you'll become unstoppable.
Taboola has partnerships with top publications which receive lots of traffic meaning that people who visit these publications also see your content.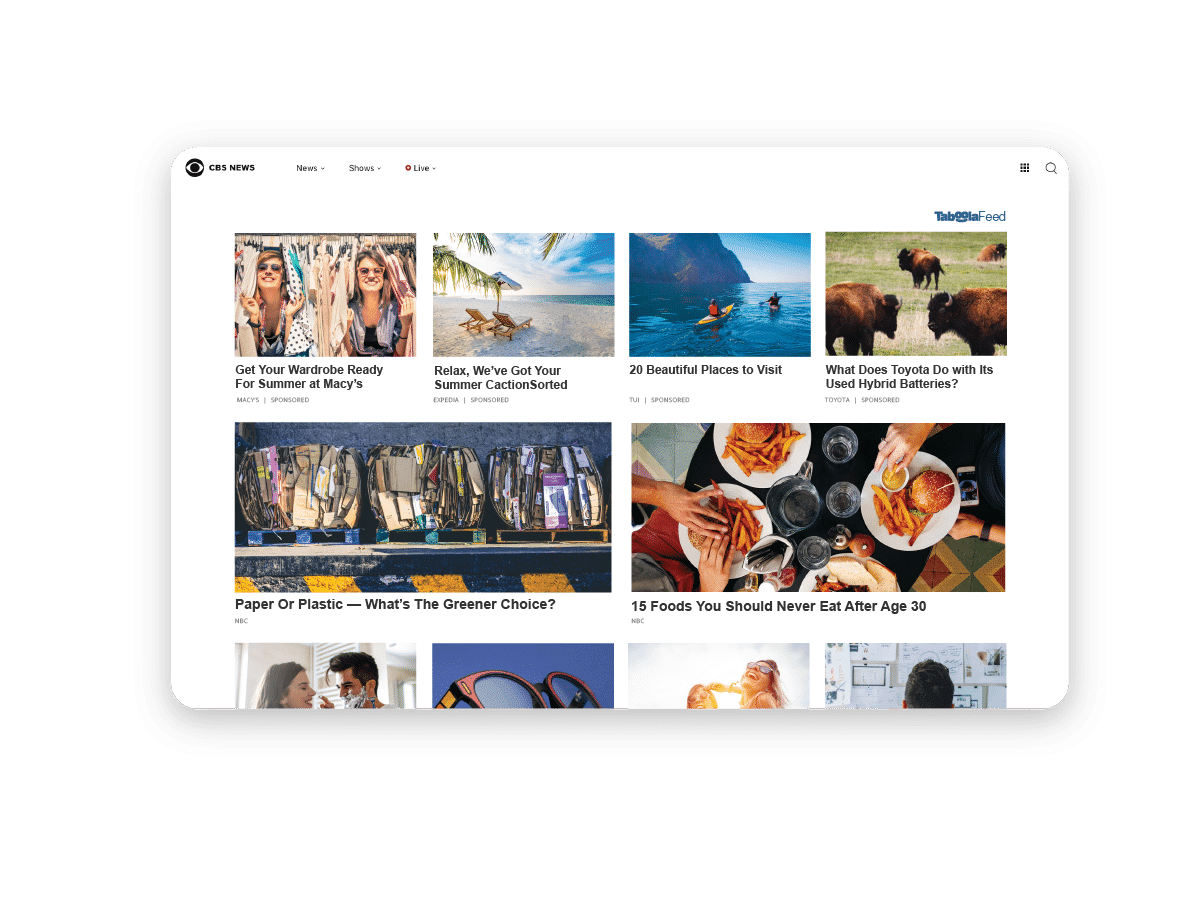 You also get high-level analytics that help you optimize your blog content for better results: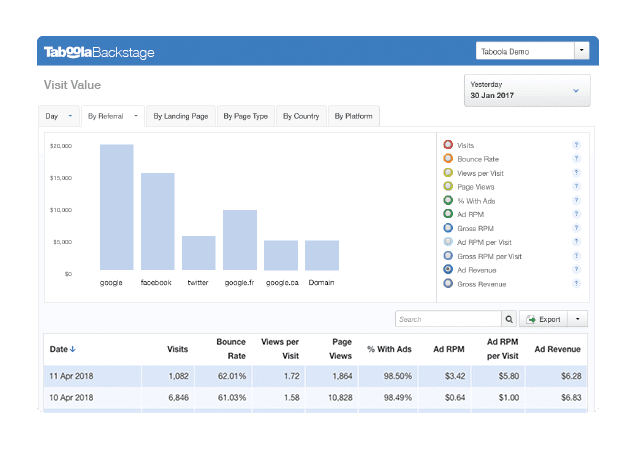 When you're publishing great content, there's no reason to let it drown in organic promotion channels.
Promote it with Taboola and the money you spend advertising it will pay back in traffic, leads and paying customers faster. That's better than waiting until someone discovers it.
Conclusion
Content promotion never stops.
Every day, your potential buyers are looking for answers to questions they have about the product they need. And if you keep on finding out where they go to find these answers, you will always find places where your content hasn't reached yet.
Content promotion tools help you stay organized, save time, and automate repetitive tasks but constantly looking for new tools makes you avoid doing what you need to do: promote your content.
Call off your search and choose one tool from the seven we've talked about. Then focus on promoting your content.
Because that's what a real marketer does.