Grammarly's proofreading software is an all-in-one writing quality review application. Included in the free version of Grammarly, it uses Artificial Intelligence (AI) to perform a spell check, grammar and punctuation review, and lets you know how readable your content is.
It will provide an overview of spelling mistakes and grammatical errors and offer spelling and grammar corrections. There are many ways to use it, including a Microsoft Word add-in, a Grammarly Chrome plugin and other Grammarly browser extension options, a Grammarly web editor, and Google Docs integration.
Disclosure: These reviews are reader-supported. We might earn a small commission if you purchase something through our site. Learn more
Grammarly
Best All-Around
$11.66
/mo – before discount
PROS
86% out of 86% accuracy
16+ billion database
150k+ word limit
5 device limit
Includes plagiarism
1-hour response
CONS
Only supports English
Expensive without our link
Grammarly Premium Walkthrough Video
What is the Grammarly Proofreader?
If you choose a Grammarly premium account, your Grammarly review can help you further hone your writing skills. The Grammarly premium proofreading tool evaluates the consistency of your writing style. It critiques your sentence structure, detects run-on sentences and has a built-in plagiarism checker.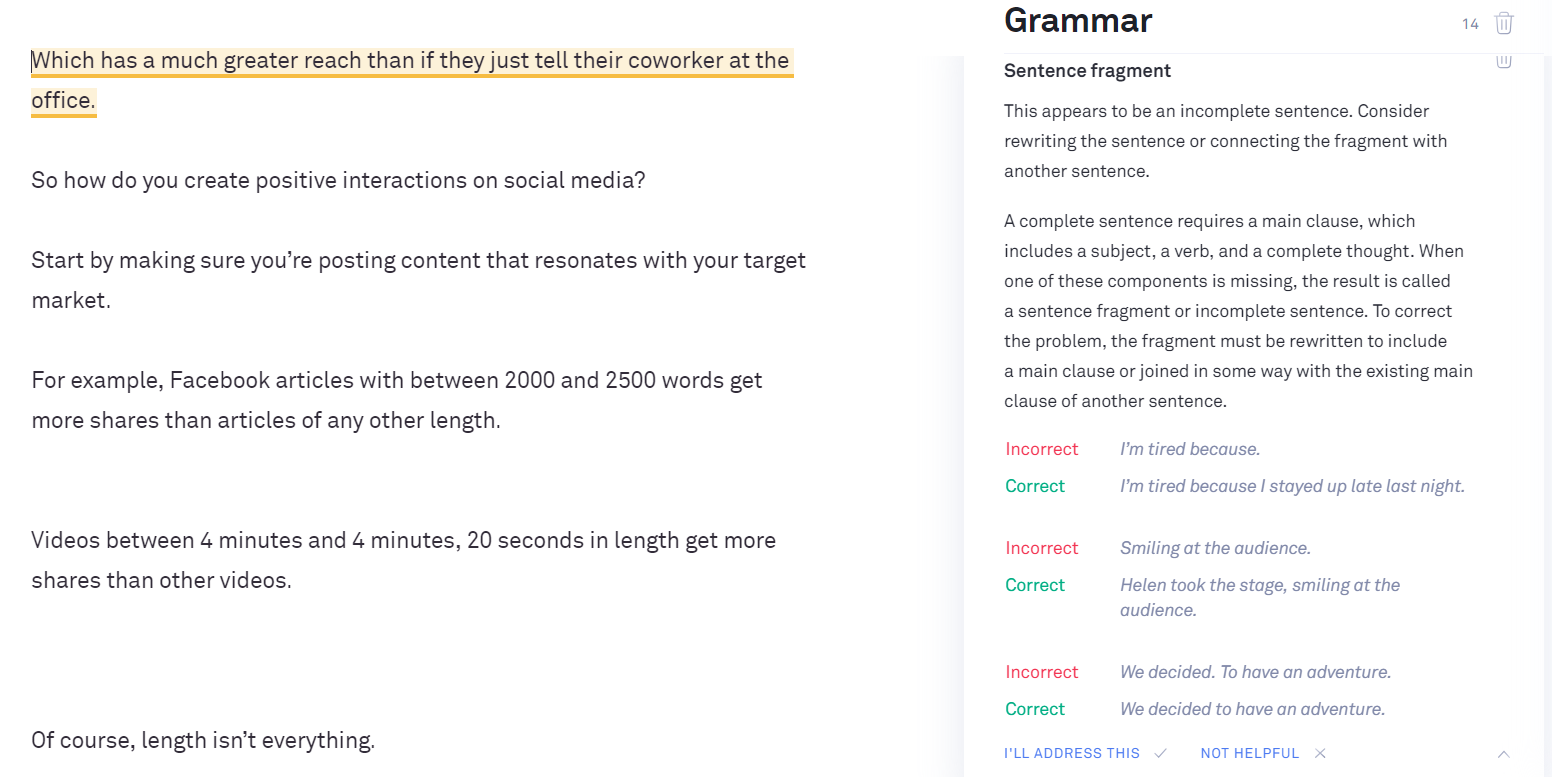 If you require a level of proofreading service beyond what Grammarly proofreading provides, Grammarly offers Grammarly human proofreading. Rather than use AI, this Grammarly alternative has a professional comb through your writing with the utmost precision. This service is available for an additional fee.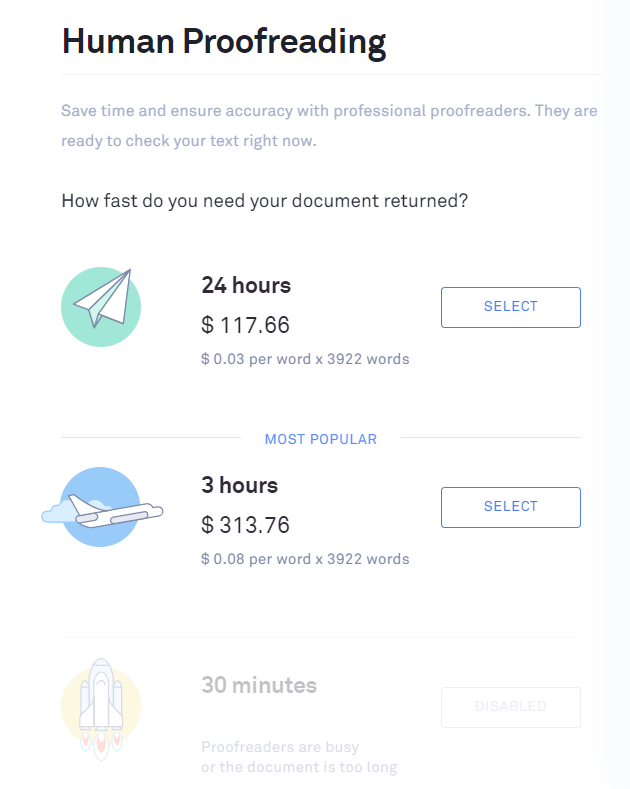 Why Should You Use Grammarly's Proofreading Feature?
In today's digital age, it's usually impossible to "recall" or edit an email or essay you submit. There's no worse feeling than realizing an obvious error that a grammar checker would have detected right after submitting an essay. Students can get a better handle on grammar rules and take advantage of the free Grammarly handbook. This Grammarly app isn't just for students, though.
Grammarly Business is designed to assist businesses of all sizes increase the quality of their written materials. With a flexible set of options, the Grammarly Editor can be used on any platform. Businesses may find that the Microsoft Office integration is helpful. Teams can install Grammarly to utilize Grammarly desktop. They can also take advantage of the Grammarly online editor and use the online proofreading tool if software installation isn't an option.

How to Proofread with Grammarly
Create a free Grammarly account.
After logging into the Grammarly browser, click the button that says "New" and shows an empty document.
Staying on the Grammarly website, enter the text you want to check. Errors will appear on the right-hand side of the page.
Review grammar errors and spelling issues. If you want to accept a suggestion, just click on it.
If you wish to get Grammarly for Microsoft or the Grammarly Chrome extension, follow the links below.
Are you on the go? You can get the mobile version of this feature on Grammarly for free by downloading the "Grammarly Keyboard" application. This functions as a proofreading tool for mobile communications.
If you use Microsoft products, you can also get Grammarly for Microsoft Office as an add-in. You'll need to download the Office version and install it as an Administrator.
Do you use Chrome often? The Grammarly extension can be invaluable for writing online. You'll need to visit the Chrome Web Store's page for Grammarly. Click the blue "Add to Chrome" button and open a new browser window. You can also leave a review of Grammarly here.