Cold calling, cold messaging, and cold emailing are probably the hardest parts of any sales strategy. It can be fuel for anxiety, knowing that the odds of getting rejected are high.
However, you still need to do it. With the right approach, it can be a great help in your overall content strategy.
Cold messaging and cold calling have gained a bad reputation. Trying to convince someone to buy what you offer, even though they don't show direct interest.
Not an easy task, for sure.
Old tricks with upper case used for strong words and CTA's are getting over-used. Users are not falling for that as much, so adapting your strategy might seem like a good move.
Today, a typical inbox is getting smothered with salesy messages and users are becoming wary of these kinds of messages so much that they tend to not even open them.
But, what if there's a way you can increase your chances of getting replies, by a large margin?
Before diving into actual examples we'll cover some pinpoints that you need to take care of before cold calling your leads.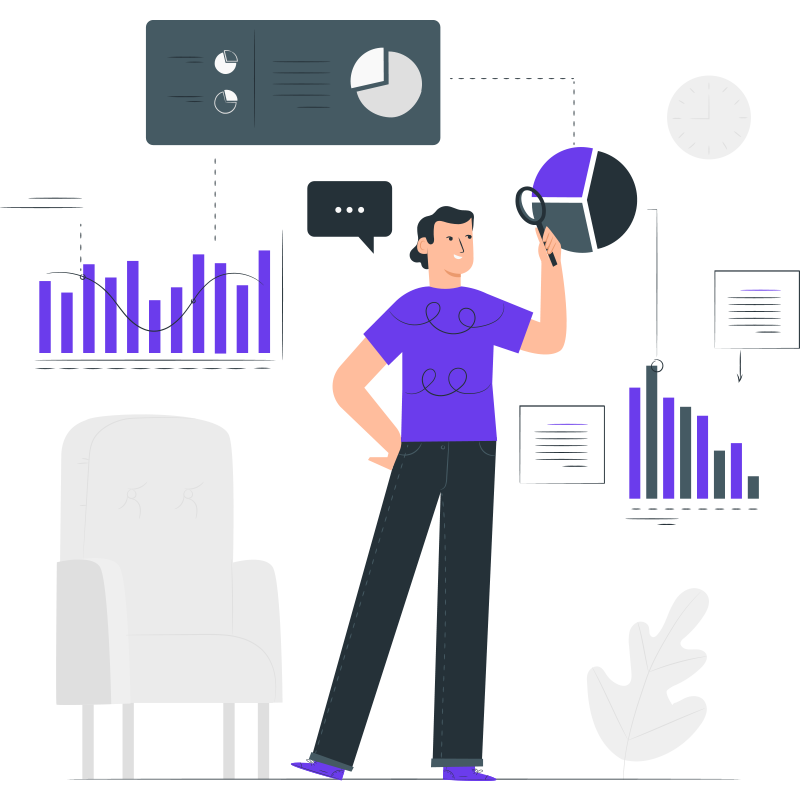 Get long-term ROI.
We help you grow through expertise, strategy, and the best content on the web.
TABLE OF CONTENTS
Prepare your profile before you start messaging
When done right, LinkedIn prospecting is a powerful tool for generating leads. It may actually be one of the best ones out there.

When outreaching to your prospects, the first thing they'll check out is your LinkedIn profile. First impressions are always crucial and making a great one might prove to be highly beneficial.
Just like the experts from our MasterClass review can attest, it's the details that make all the difference!

You can think of your profile as something like a landing page.
Optimizing your profile will not only benefit your overall image but may increase the chance of your leads moving further into your sales funnel. There are plenty of advanced ways to optimize your profile in order to generate leads with LinkedIn, but taking care of these points will do for now.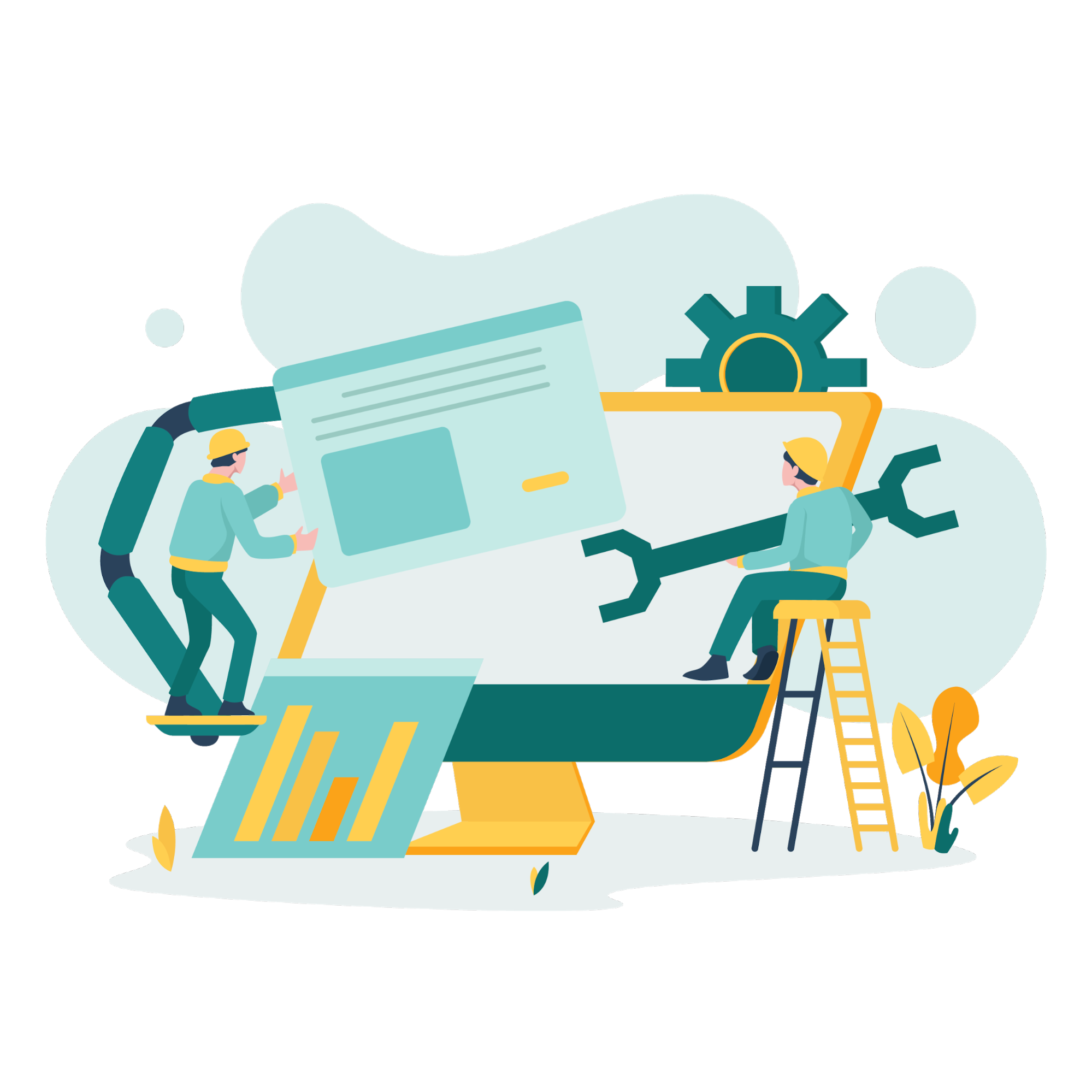 #1 Make sure your photos are visually pleasing
Your LinkedIn profile and cover photo should be visually pleasing to a viewer. The psychological effects of visual content are meaningful.

People remember pictures much better and longer than any kind of text.

Of course, your profile photo must be professional, while having a custom design that speaks about you and what you (or your brand) represent is preferably the perfect scenario.
#2 Connect with industry experts and opinion leaders
Engaging in discussions, commenting on posts, sharing interesting content, answering questions in groups – all of this can help you establish yourself as an opinion leader.

Your LinkedIn profile will appear respectable and will make it easier to make connections.

Having a lot of connections that include valuable individuals can help make you seem trustworthy. Additionally, If some of them endorsed you and your skills — you are walking along the right lines.

All those connections are potential leads as well, so having a lot of them will benefit you anyways.
#3 Write an attractive headline
Even if everyone overvalues themselves in the headline, it's still a driving force that makes people click on the link that leads to your profile.

So it's safe to say that your tagline is something that they might see first.

Make sure you write a great headline that includes your expertise in a certain niche, values, and treasures you can offer to the audience.

Emphasize your benefits and features straight away, and your prospects will know that you might help them solve their problems.
Use advanced search and filters
Now that your profile is ready to impress, it's time to identify your target audience. Many outbound prospecting campaigns fail solely on outreaching the wrong folks.
The important thing to keep in mind is that you need to have a common ground with all your leads. It's probably the only way that they'll feel comfortable engaging with you.
Anything from location, industry, mutual connections, and similar interests will be a good enough start.
The simple filters that LinkedIn search offers can be a good start to target people in a specific industry. You have an option to filter for job titles, content, industries, location, etc.
If you want to be even more detailed about your search, you can find a lot of tools like LinkedIn's sales navigator. You'll most likely have to pay a monthly fee to use these tools, but they do offer plenty of useful options.
Keep it short but strong
No matter what your audience looks like you should always aim to have a strong offer that's short and concise. If you keep your message short and to the point, it'll be easier for you to keep your reader's attention.
A simple message with your background upfront, what you have in common, and how you might solve their problem. Consider this in every cold message you are creating!

Now that we've covered the basics, it's time to talk about real examples.
Get replies with these cold message examples
It's not easy to create a message that's short and simple, while also showing how you add value to the prospect.

Since explaining your solution/offer in a short message is very hard, your prospects might be only warmed up with your messages. Just so you know — to reach your goals, a lot of them will need a follow-up message.
In your messages, you'll need to attract, intrigue, and make them want to know more. Write a message that you would be interested in replying to.
The structure of your messages depends on the industry of your prospect and their needs.
Here are 6 examples that we tried and they've shown the best results:
#1 The mutual connection message
Probably the easiest one, which doesn't mean the most successful, is the message you can send to prospects that you have common connections with.
Not only do you have a topic to talk about, but they can check up on you through your mutual connections. Appear as a like-minded person and offer them professional discussions that can benefit both parties.
This message is easy to write:
"Hi [first name], your profile has been popping up in my feed lately. I've noticed we're both connected [your mutual connection's name]. To be honest — I'm impressed with your work at [company name]!
I think we have a lot in common and I'd like to connect with you.
Take care, [your first name]."
If you want to succeed with LinkedIn cold messaging, you need to find some common ground with the person that you're messaging. Too many people whizz off messages which start, 'I came across your profile and found it interesting'. Not good enough – what did you find interesting about it? Why is your interest relevant? Take the time to examine the kinds of things that the person posts and shares in order to get to know them a little and then use common ground as a hook; for example, 'I see that we both share a passion for ethical sourcing and it would be great to discuss this further with you'. Unless you try to form a connection, a LinkedIn inbox is simply a place where messages go to die. Milosz Krasinski, Managing Director at web consulting company chillifruit.com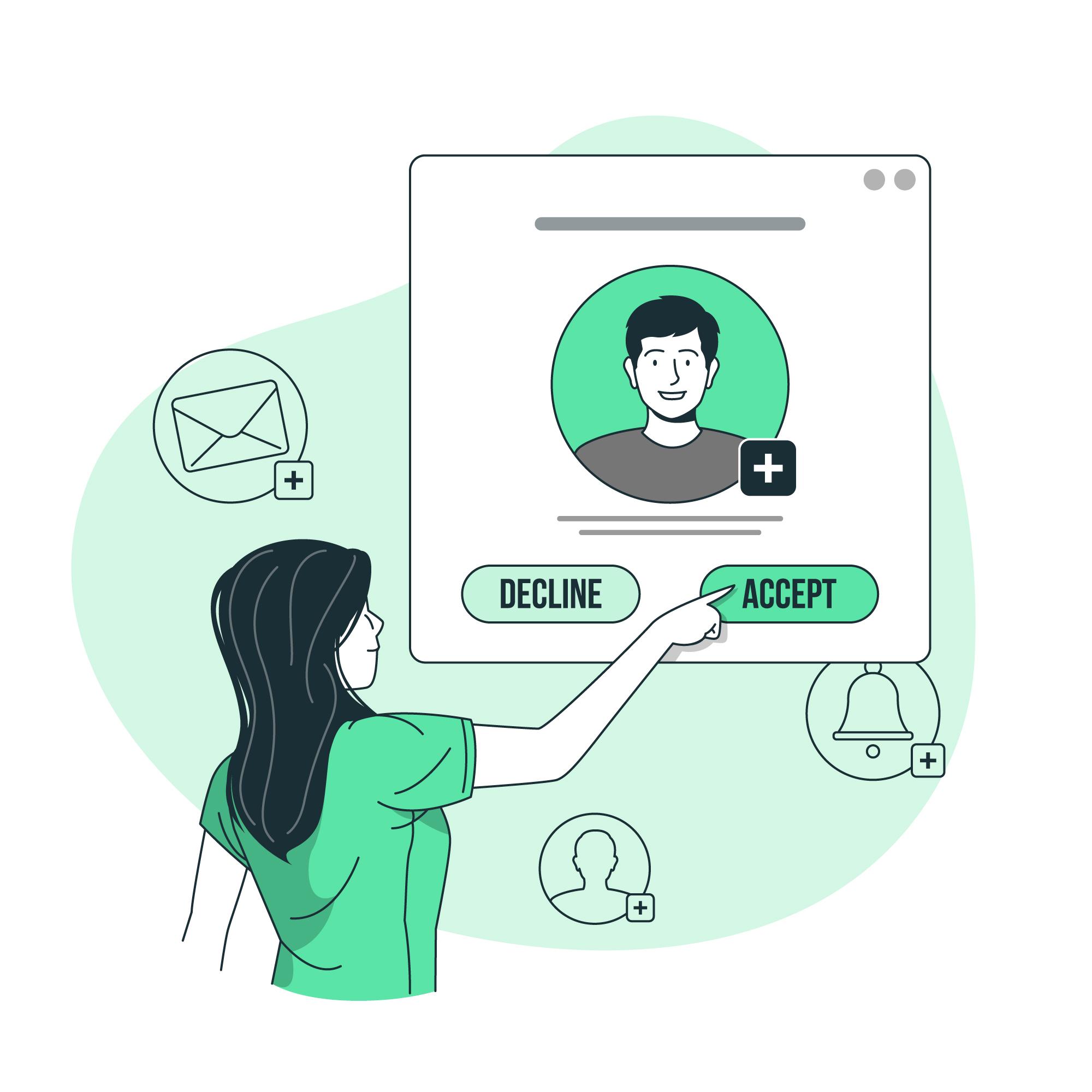 #2 Common topic interest message
Similar to #1, this example isn't backbreaking since you are showing you're interested in the topic the prospect cares about. Finding articles or posts they shared (about a common topic), is a great segway to your message connection request.
It should go somewhat like this:
"Hey [first name], I came across some of your (posts, videos, articles) about the (common) topic. I noticed you know a lot about (topic) and I share a lot of the same views!

I checked your profile a bit more and I'm very interested in the content you share. I'd love to add you to my network!

With kind regards, [your first name]."
#3 Opinion leader message
This one is based on the common industry, but you are reaching a bit more in comparison to the previous examples.
Here you'll want to be direct — you like what they offer to the industry and you'd love to connect:

"Hi [first name], I've started following you because I think you contribute a lot to [your industry]. I think we need more leaders like you!
We at [your company name] are always finding ways to improve [your industry niche].

Would love to add you to my network! — [your first name]"
#4 LinkedIn group connection request message
Since you are in the same industry groups, you're both looking for ways to improve your work. You can approach this message as if you once shared a common problem and would like to help them solve the problem.
Here's how it should go:
"Hi [first name]!
I stumbled upon your profile in [LinkedIn group name] and noticed we share the same love for [industry name].
I'm always looking for innovative and creative ways to improve our industry. I feel like we have a lot in common, let's connect!
Sincerely, — [your first name]."
LinkedIn – and in fact any kind of social media – is about connecting the dots. In my experience, the internet often means that people lose the art of networking and focus instead on simply banging out one sales message after another. The most effective way of performing cold outreach is to gain an introduction from a third party as you're much more likely to get a response this way. So concentrate on your networking, build up relationships, take an honest to God interest in the person you're reaching out to and you'll be much more successful with your outreach. Jack Zmudzinski, senior associate at future-processing.com
#5 Connection request message based on search results
You imply that you were searching for valuable individuals in your industry and your prospects name was on top of the results:
"Hey [first name], I'm always looking for esteemed professionals in the [industry name], and your name was top of the search results.

I want to learn your ways and how you do work at [company name]. We should connect!

All the best, [your name]."
#6 Investors in the same industry message
These types of leads are somewhat harder since you're targeting bigger fish, per se. You'll want to make them feel like you're on the same level:

"Hi [first name], noticed we are both investing the [industry name], so I believe we might have a lot in common.

I'd love to hear some of your insights, and I'll be happy to share some of mine.

I think we should connect! — [your first name]."
Follow-up messages
If you are not following up on your messages, you definitely should. If you didn't get a reply to the first message, that doesn't mean they didn't read it or aren't intrigued by it. People get busy, and sometimes they forget to reply.
We think it's safe to say that a study done for email reply rates can be somewhat applicable for LinkedIn messages.

This study by Backlinko showed that follow-up emails had a significant impact on outreach strategies. As a matter of fact, the response rate of the follow-up message is as high as 65.8%!

Anyhow, wait for a couple of days and write them a follow-up message.

It's ok to expand a little in your second message, but still keep it concise and to the point.
Avoid sending too many messages, a general rule of thumb is 3-4 messages at the top. Everything above that will likely have the opposite effect.
Over to you
Creating messages that will invite replies doesn't need to be a taxing process.

Work on your profile so that it looks professional and trustworthy. Think about both your textual and visual representation.
The more valuable connections you make, the easier it will be to get replies.
All these examples above will likely help you, just as they helped us.
But be sure to considerably learn about your target audience. It will help you understand what kind of methods work for what demographic groups.
Using these examples, you'll know what you need to include when approaching different targets.
We hope you'll find them helpful!

Good luck!